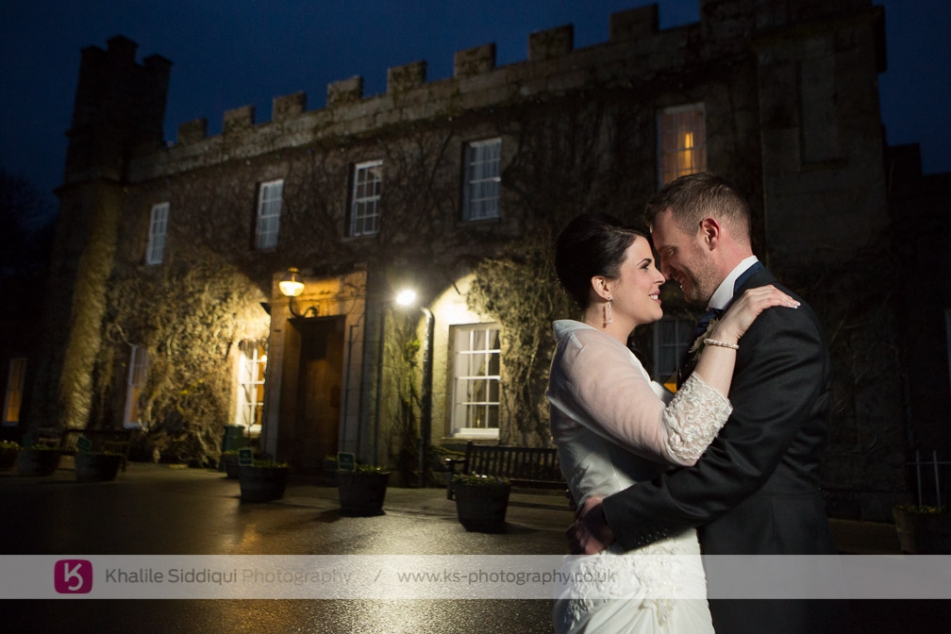 Tregenna Castle Hotel Wedding | Jen & Ben
Share on Facebook Share on Twitter
31st March, 2013
---
This was our second naval wedding in as many weeks, and I do know how those guys can party, so I had high hopes for this wedding being a playful one, and Jennifer and Ben plus guests didn't let me down. We started the day meeting the boys for a photo shoot down in St.Ives.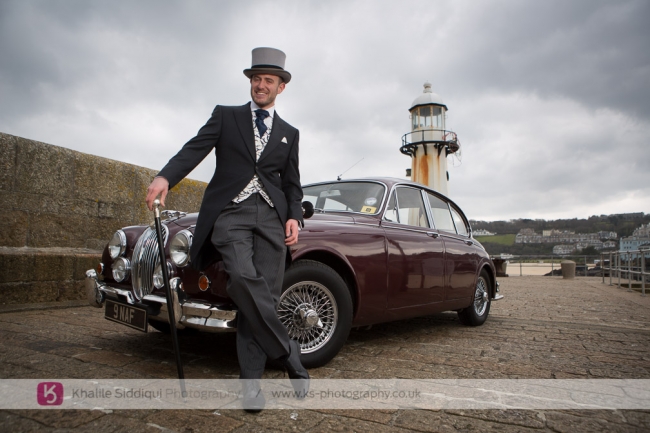 Ben looked dead dapper in his top hat and he certainly wore it well. And the boys were definitely up for playing too.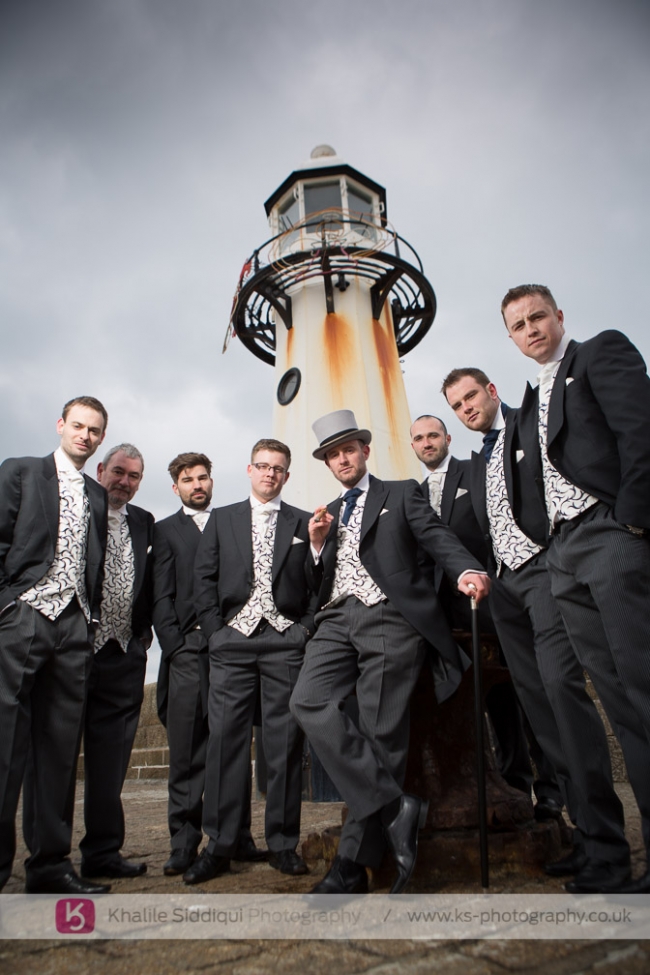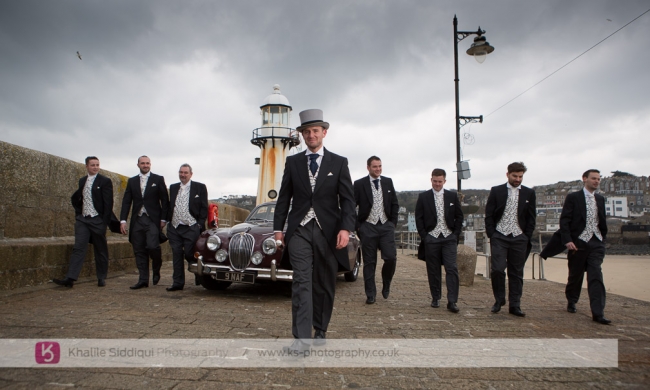 Ben had a mix of colleagues from the Navy and boys from his birth place of Birmingham, but they all gelled so well I couldn't tell who were from where. After some shots on the pier we headed to The Tate gallery as the day was painfully cold despite being very nearly April.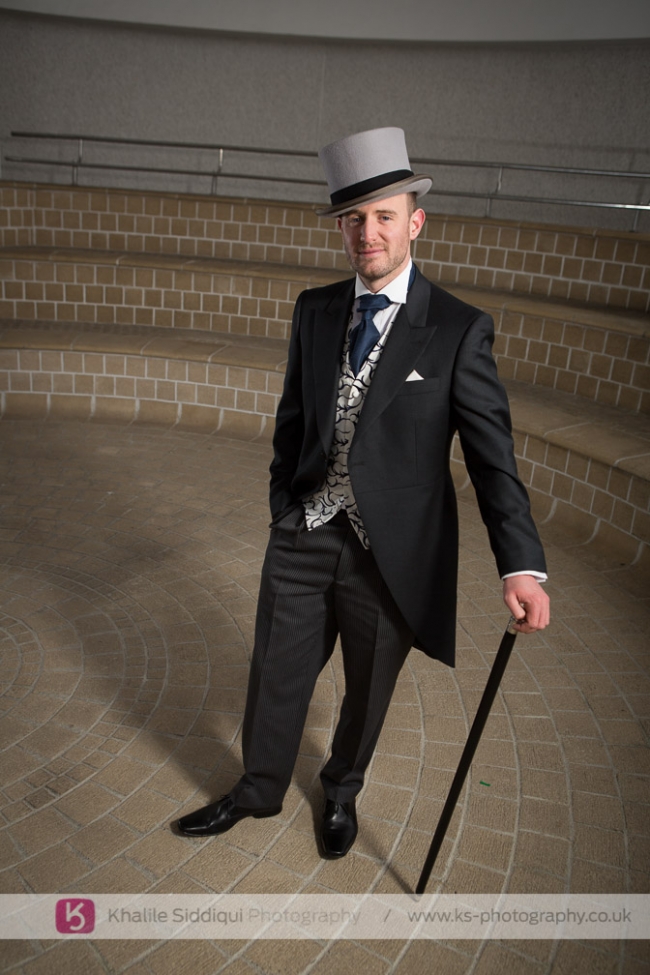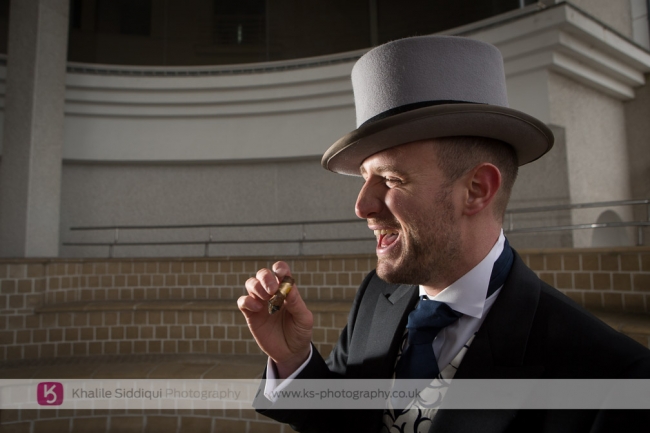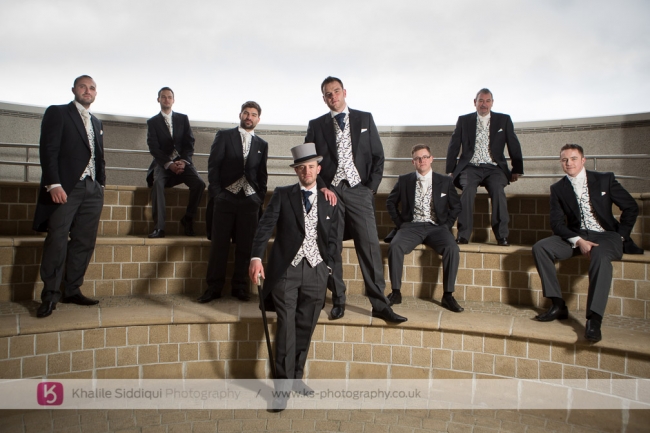 So after a stint with the boys it was back to Tregenna Castle to meet with the beautiful Jennifer who is also in the navy following in the footsteps of her very charismatic father. She was having her make up finished off by Sally Orchard the make up artist.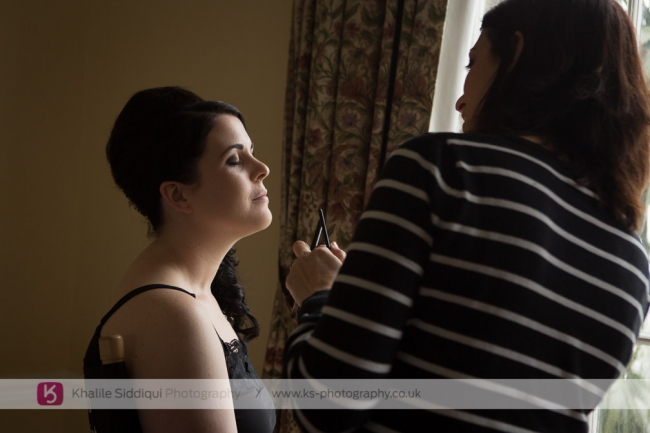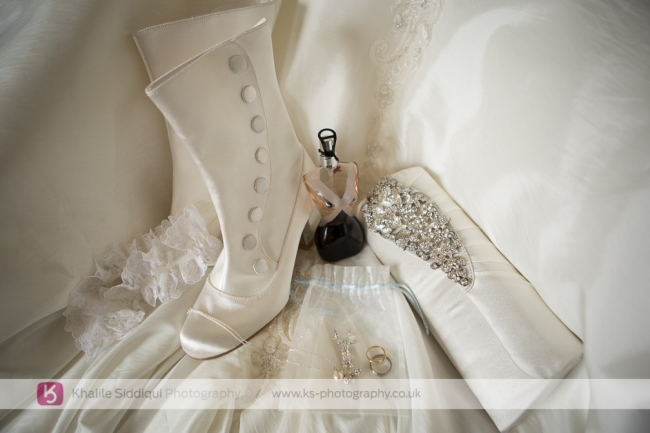 Jen had this beautiful pair of hand made boots made for the day, as she always had a long term desire to get married in boots.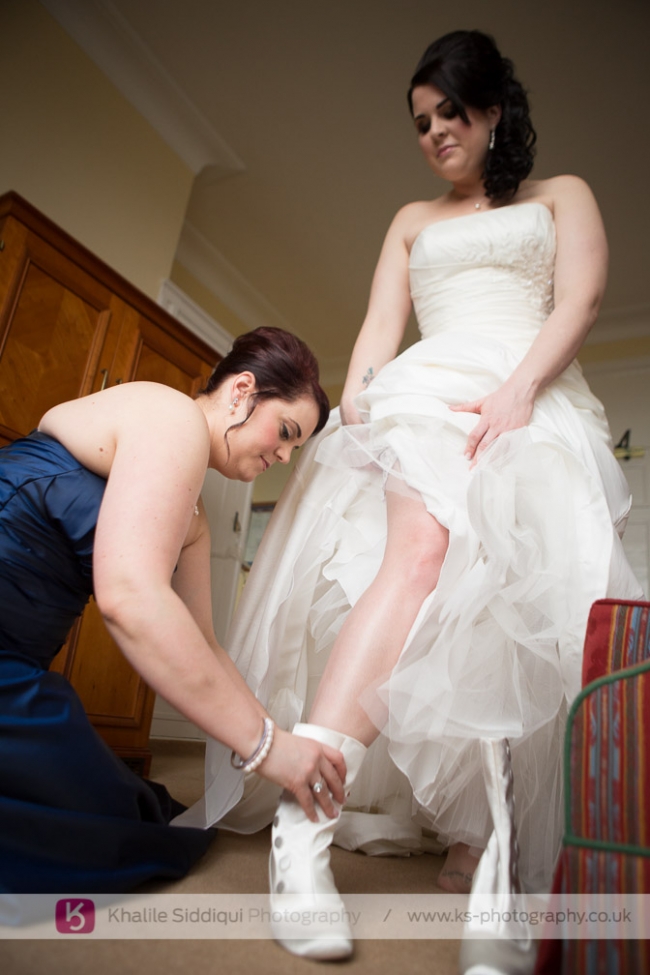 Obviously Jens sister Sian the bridesmaid had to be in navy blue, and they kept the patriotic theme going with a red (almost) white and blue bouquet from Philip Taylor Corps.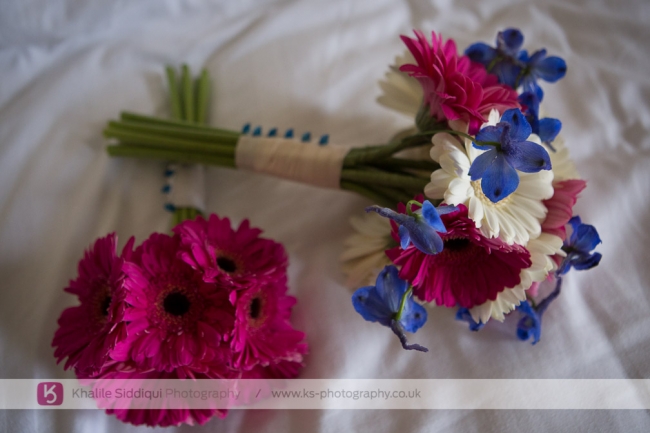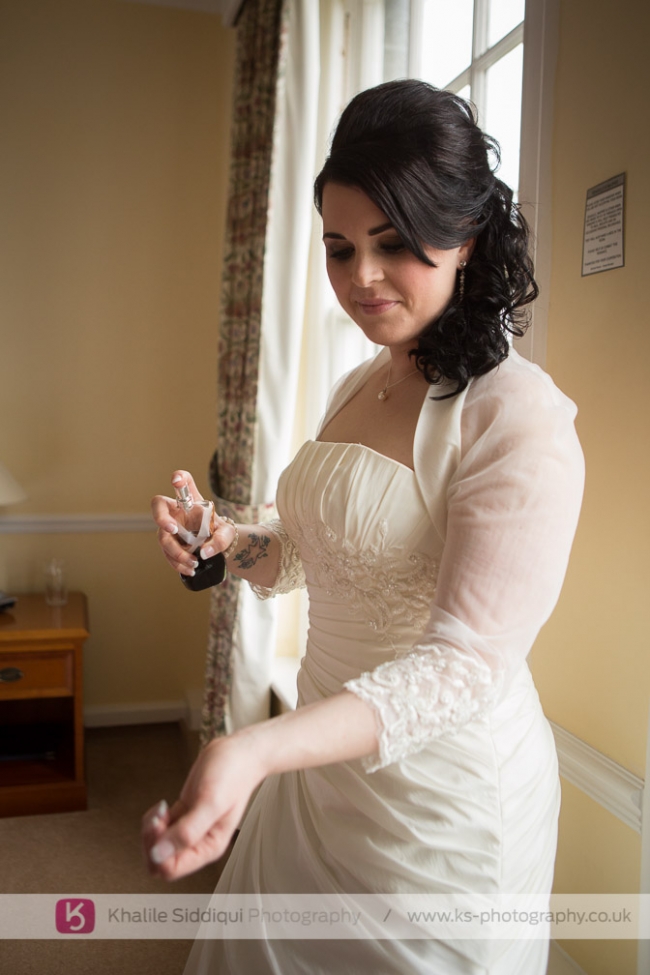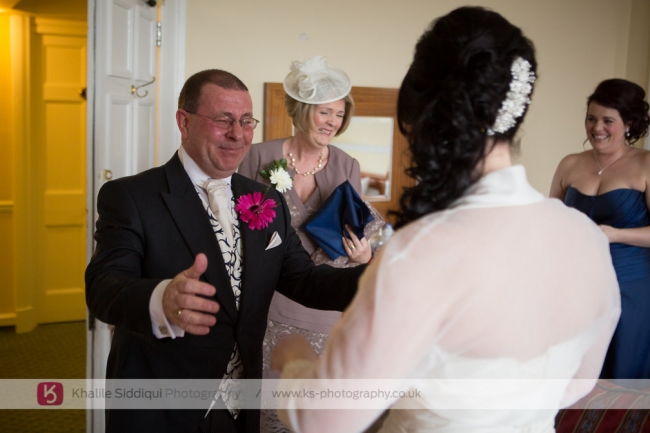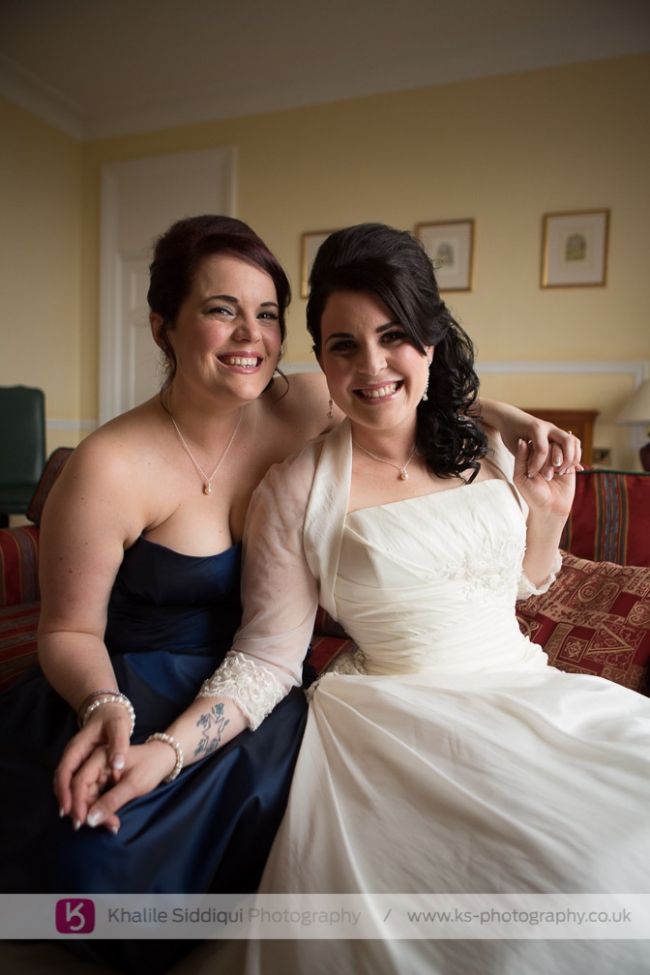 It was a beautiful ceremony and both Jen and Ben were both rather moved by it.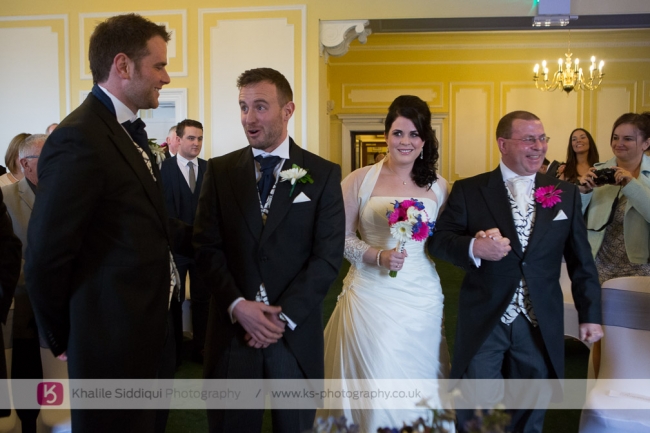 But it was a playful fun loving affair.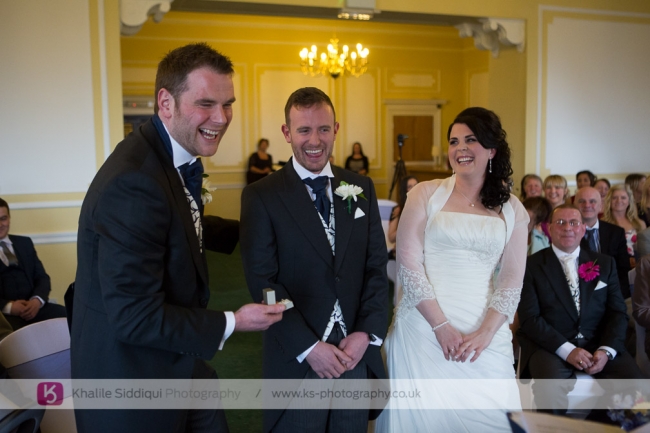 Then afterwards we had to move rather fast outside as the temperature was so cold with the wind chill but the spirit was far from frosty.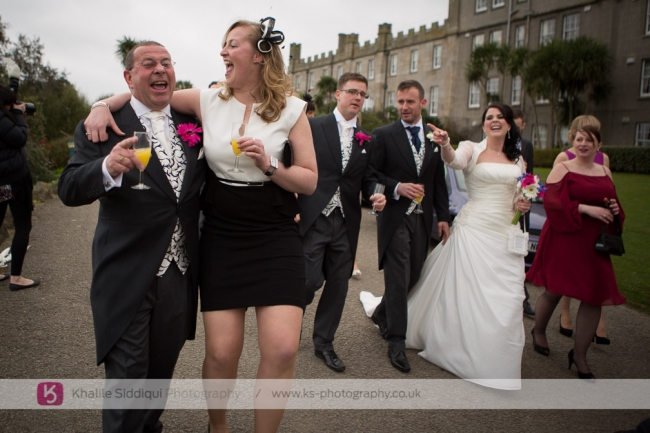 We ended up retreating into the sub-tropical garden to do the group photos to shelter from the wind.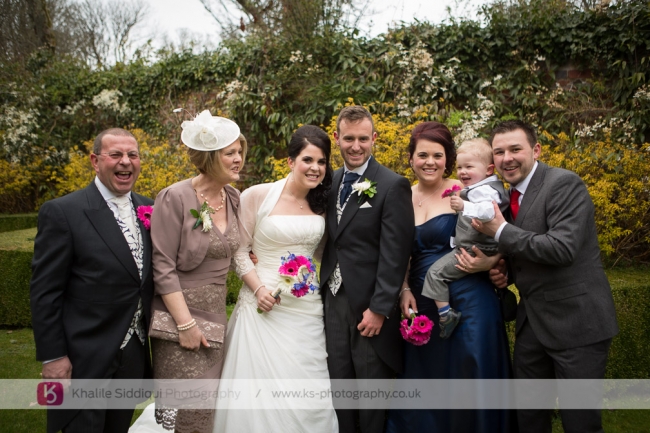 After that we had a few minutes to get some shots of the two of them before poor Jen froze.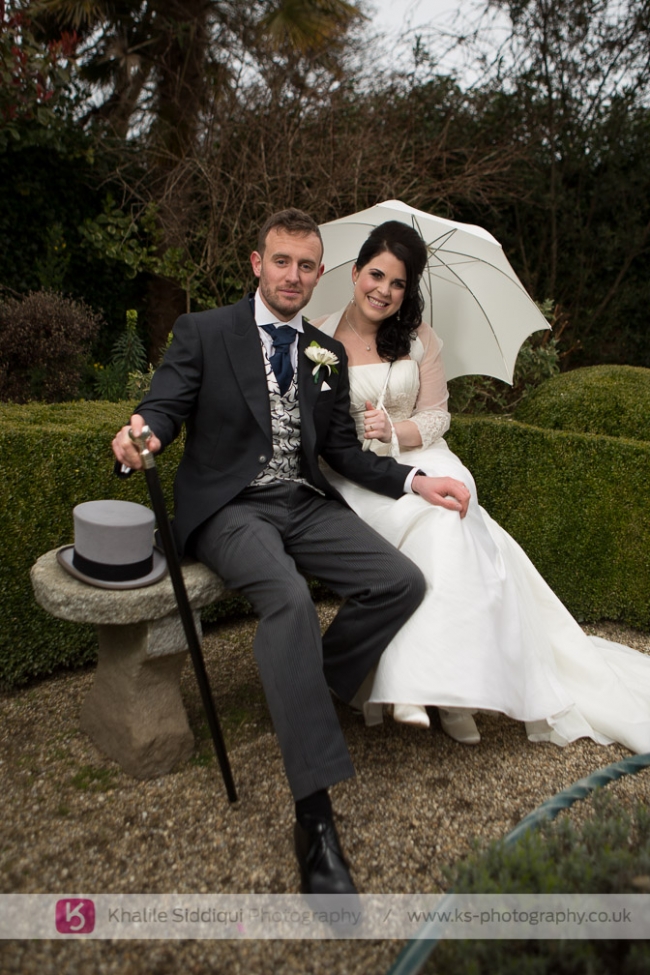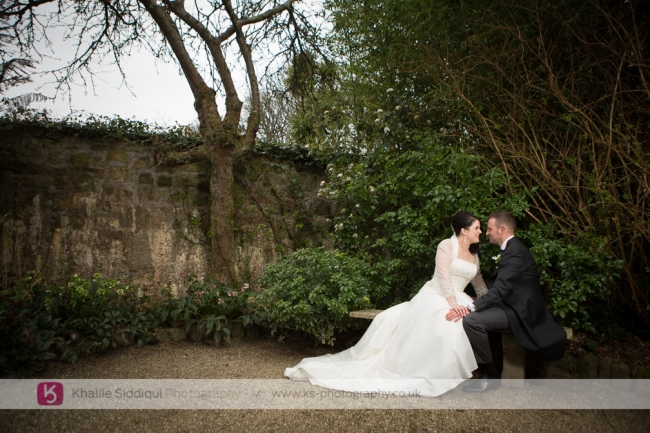 With the long cold winter, there was one good thing about it, the daffodils were still in bloom so I thought it'd be a shame not to utilize them.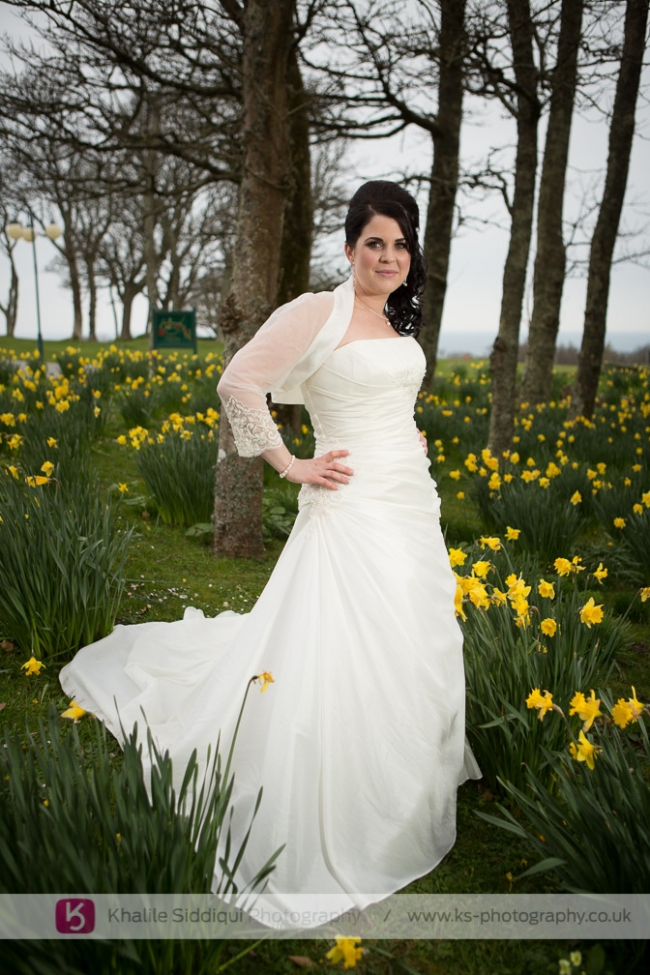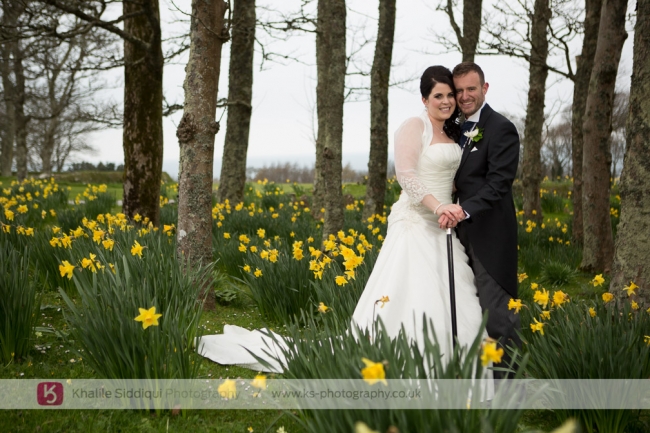 Then it was back into the hotel to get some detail shots of Nicky Grants extremely tasty, beautiful cake, and the room set up before the wedding breakfast started.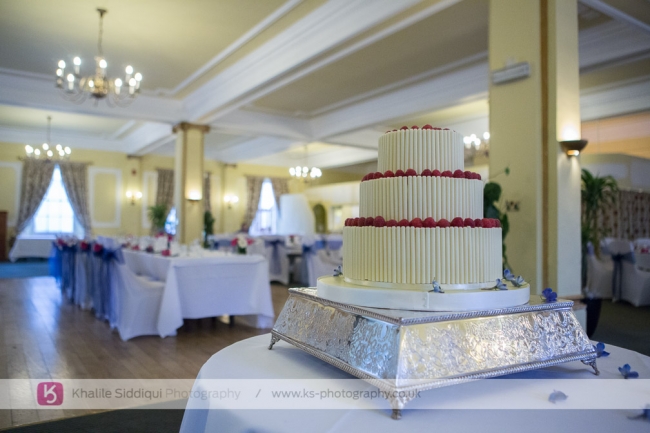 All three speeches provided good opportunities for photos as they were top flight, with plenty of humour with a dash of emotion.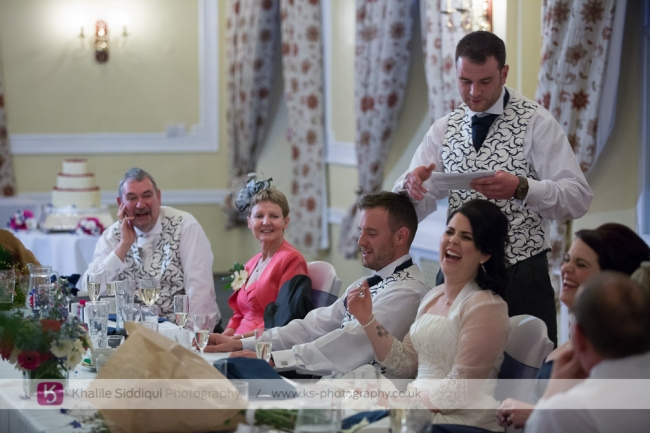 Then after the wedding breakfast the plan was to go to the beach but unfortunately with light rain, low temperatures and lack of light we decided to stay at the hotel and get some couple shots there.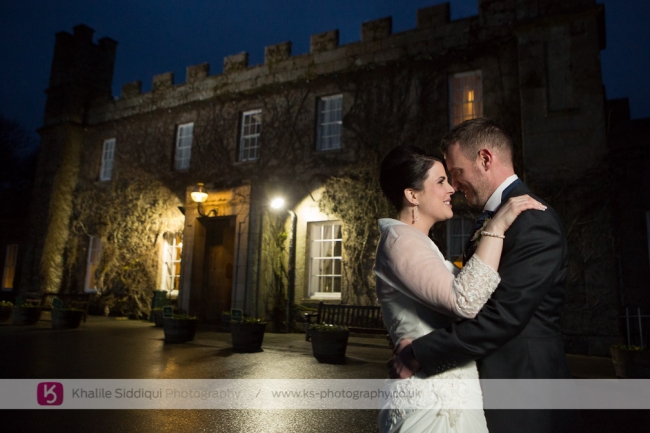 So after a couple of quick ones outside we moved indoors for some shots.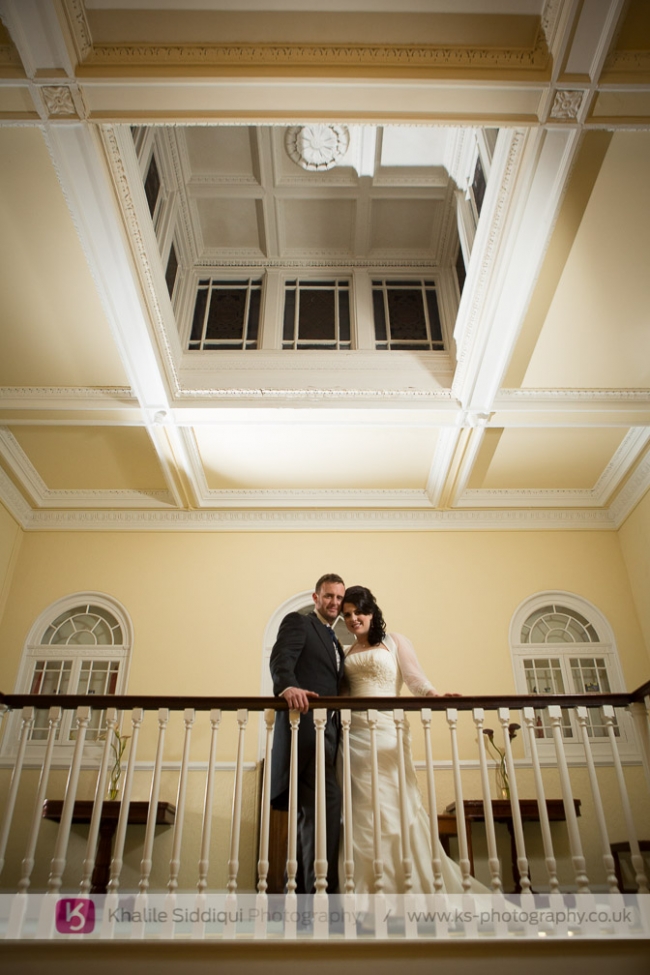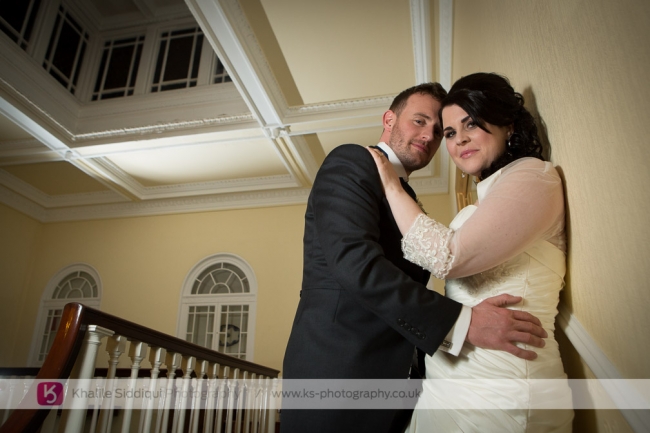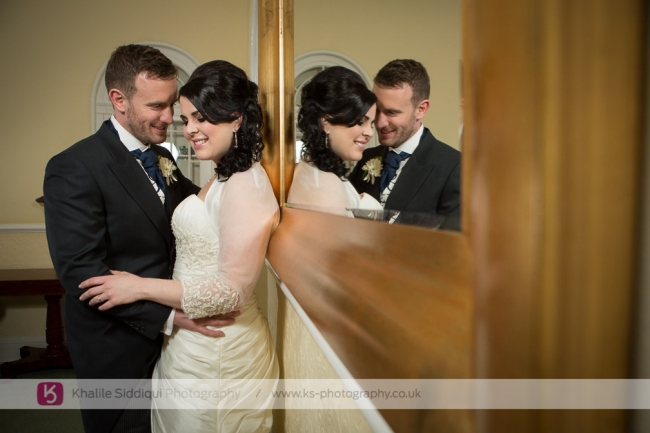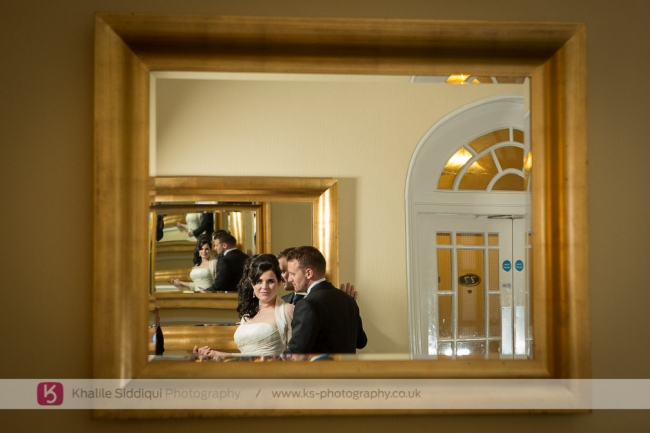 Then it was back to the reception for the first dance and evening antics.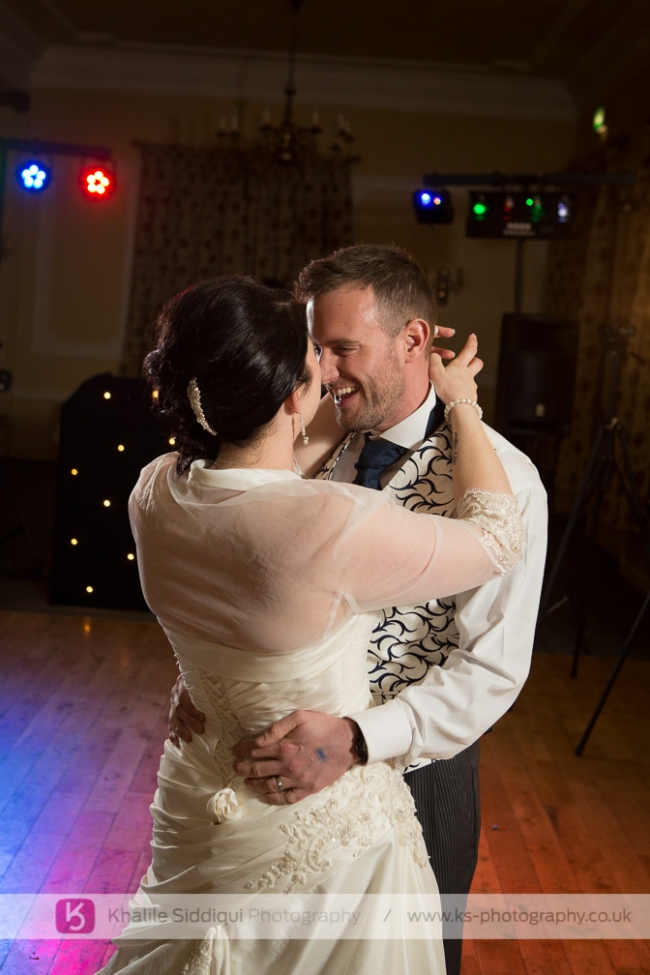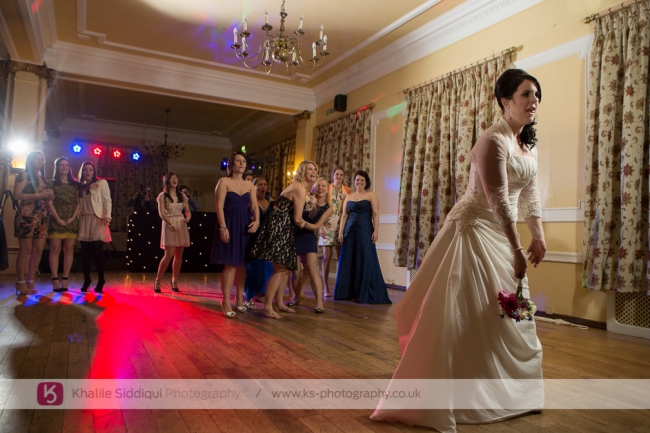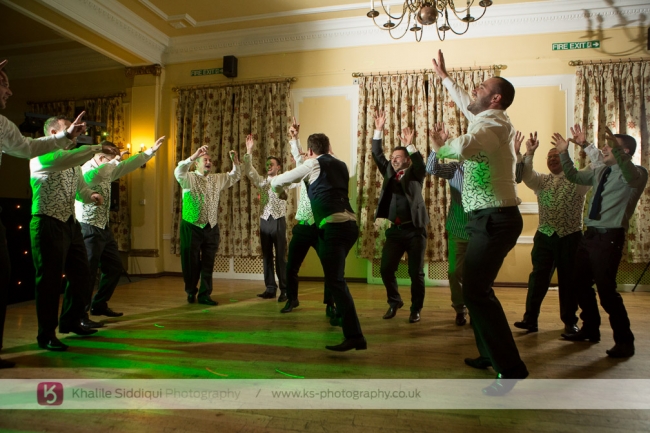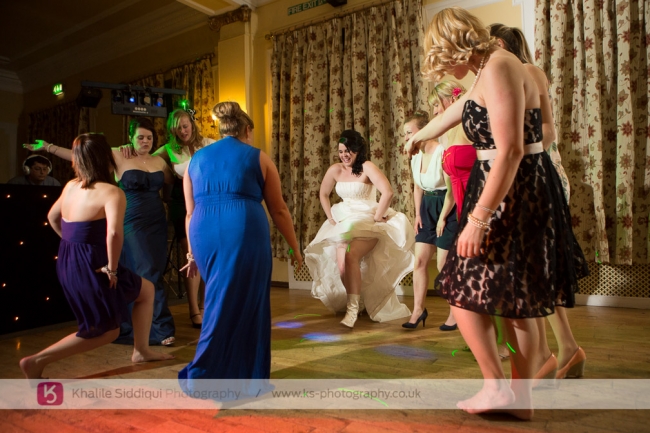 Thank you Sarah of Perfect Preparation for recommending our services and also for doing such a beautiful job of planning and running Jennifer and Bens awesome day. And also thank you Jen and Ben for being such a game couple and for giving Tams and I such cracking memories. YOU ROCK!