Tregenna Castle Wedding - Hayley & Magoo
Share on Facebook Share on Twitter
23rd March, 2018
---
What a day! From start to finish you made us feel very comfortable and at ease especially for two people who don't like having their photo taken.† A big thank you to you both for everything and capturing our special day!


It was over a year ago that Hayley and Michael or 'Magoo' to his friends booked us for their Tregenna Castle Wedding, after coming across us at a wedding fair. Hayley came and chatted with us without Magoo, but left quite a memory as she had a massive entourage of family friends and children with her. At that point I knew this wedding was going to be anything but dull. Her group were so full of laughter and good cheer.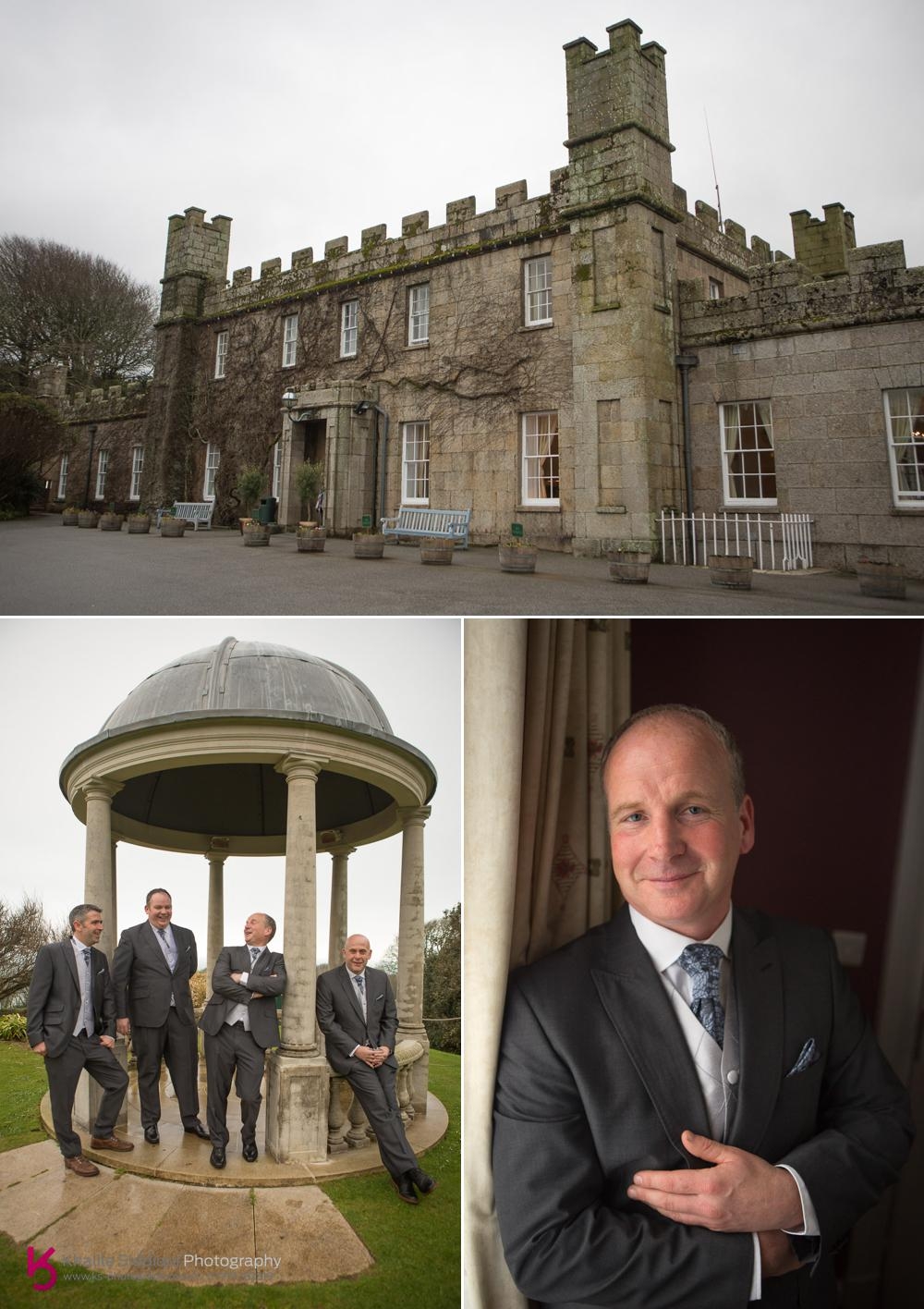 Hayley booked my wife Tamsyn for makeup and pre-wedding beauty treatments, and because Tamsyn is also my second photographer Hayley had the benefit of having Tamsyn on hand throughout the day for makeup freshen ups and a change of look for the evening (Hayley and our past brides LOVE this included facility). So while Tams headed in early to get on with the girls makeup I met up with the boys for an icebreaker photo shoot, and what a lovely bunch of fella's they were. That could have been something to do with the bottle of Jameson's Whisky they were necking at 10:30am but I very much doubt it, these Irish fella's we complete gents!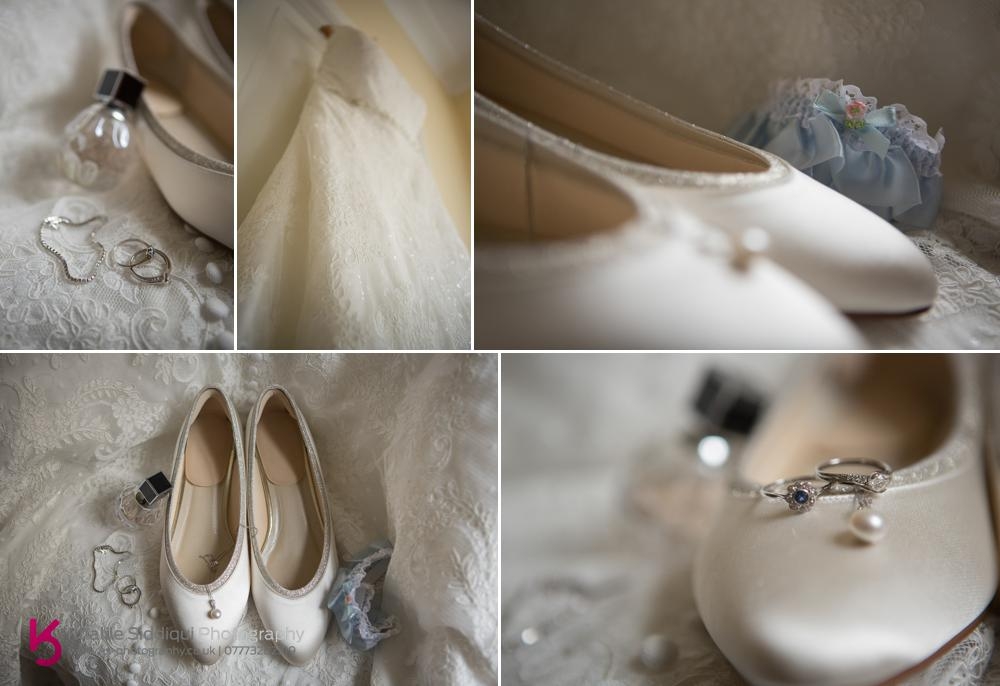 For the boys they hired the suits from 'Little Anne Maids' in Camborne but Hayley purchased her beautiful gown from Amanda K Bridal in Truro.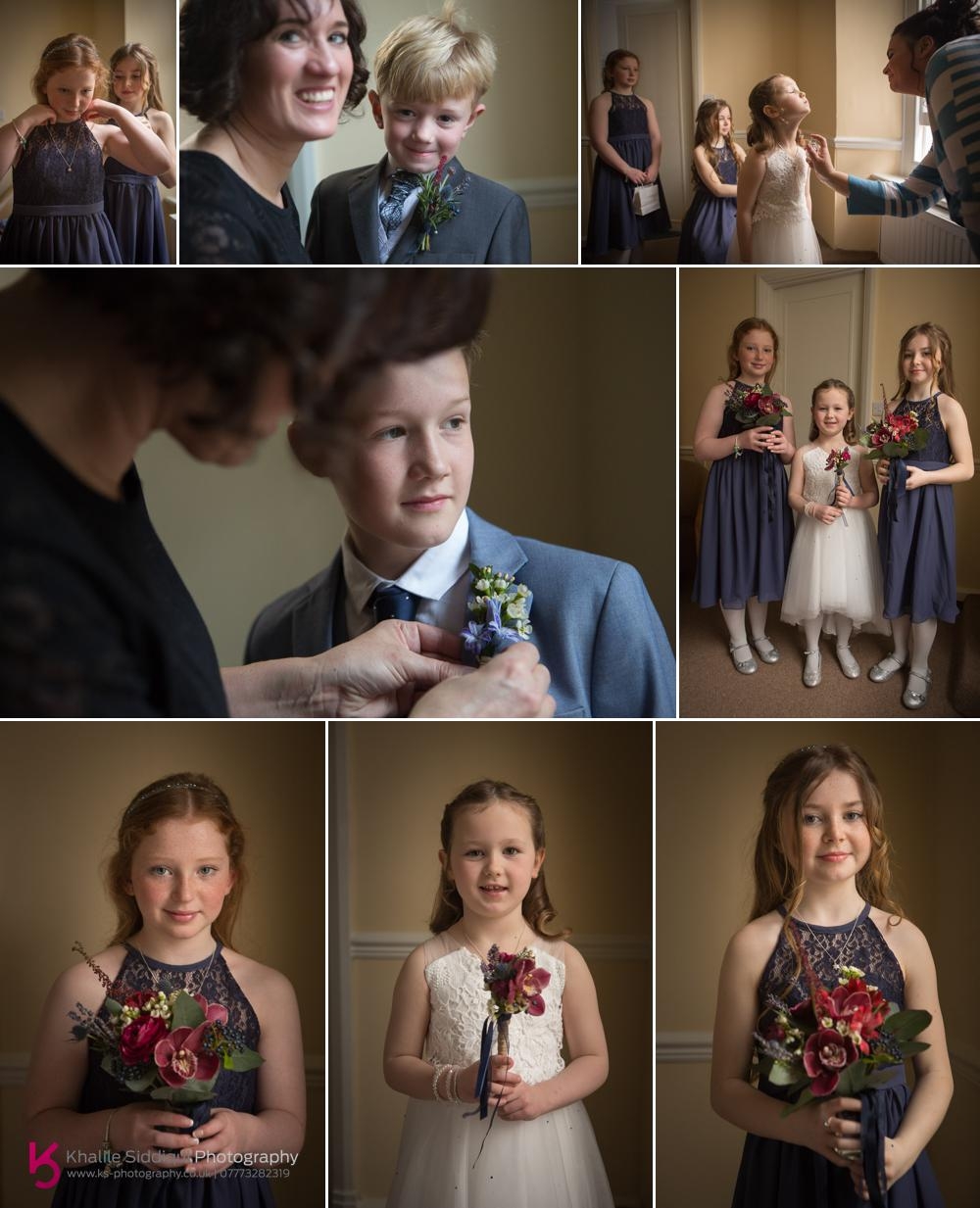 There was a hive of activity when I arrived with Hayley, she was getting her hair done by the lovely Jo of Goldbird Hair Design in Truro, and was joined by her bridesmaids, flower girl and pageboys to get ready.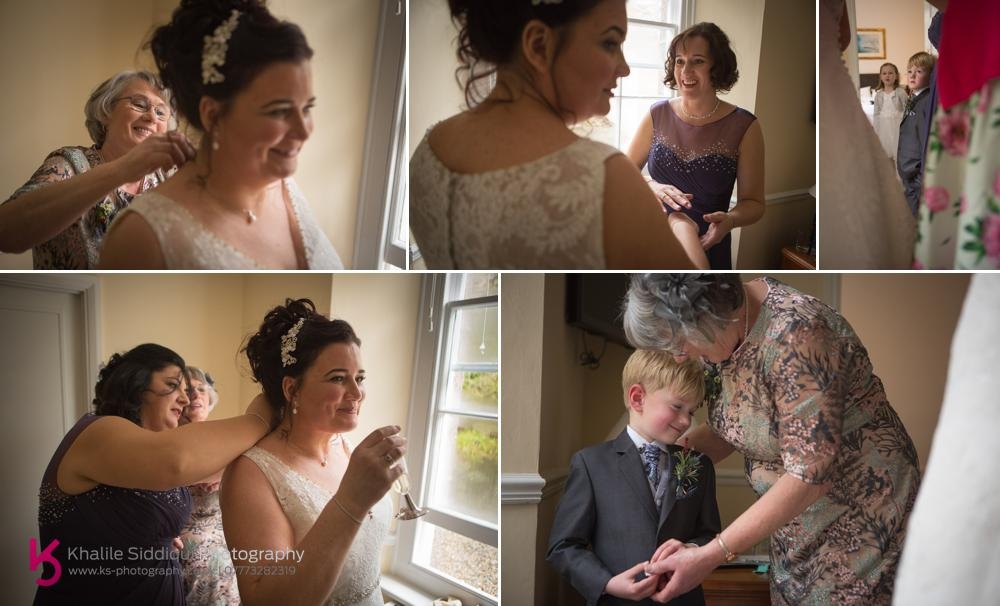 With a little help from her mum Anne, and the other girls to get ready.





I always think its such a lovely moment with the girls getting the bride ready and Hayley's moment was no different. It was lovely to create some beautiful portraits of the moment, and to celebrate the bonds between them.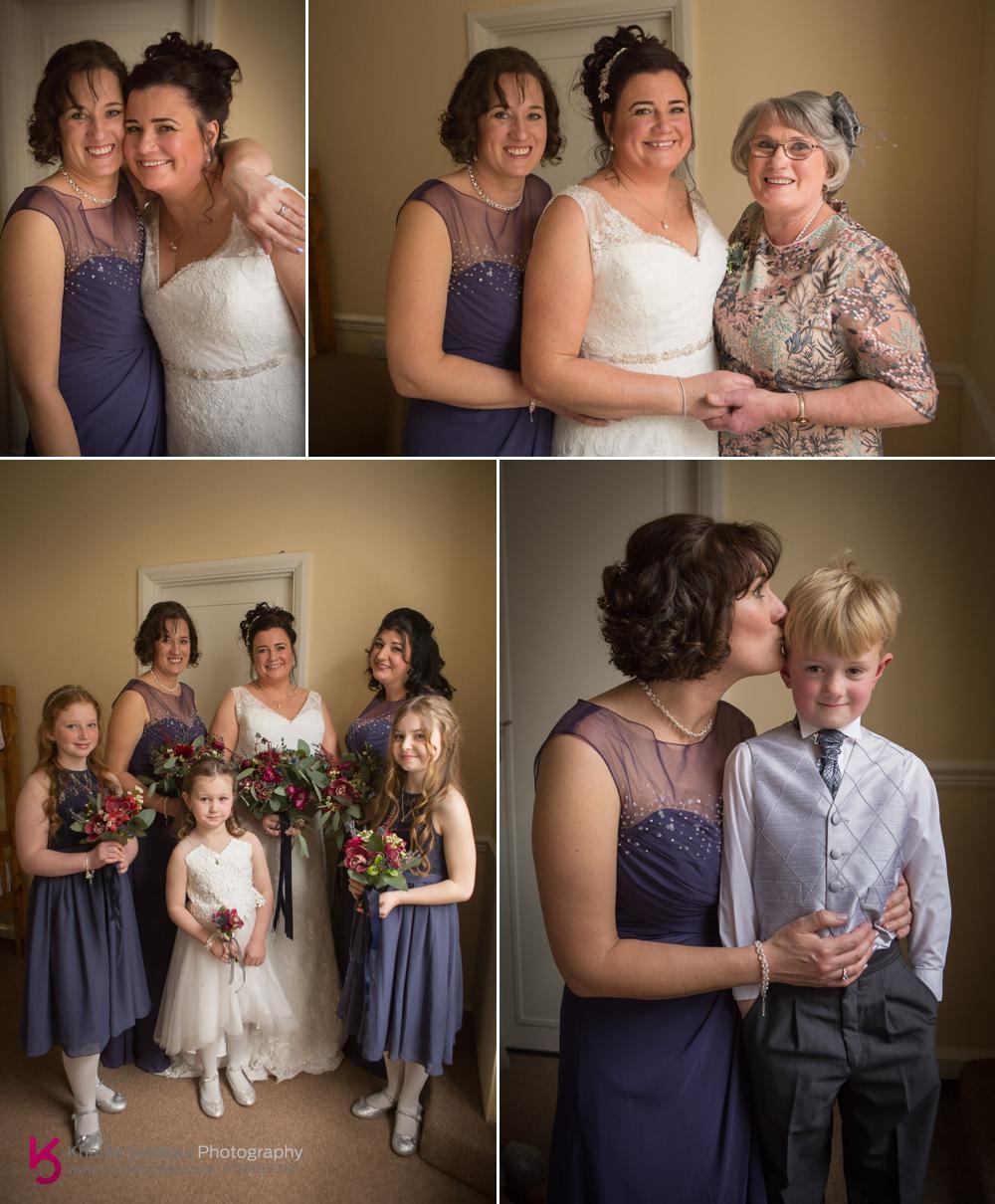 Before we knew it, it was time to head to join Magoo and their waiting guests. This was the biggest group of guests I'd seen in the large ballroom, and many had made the journey from Ireland for the celebration.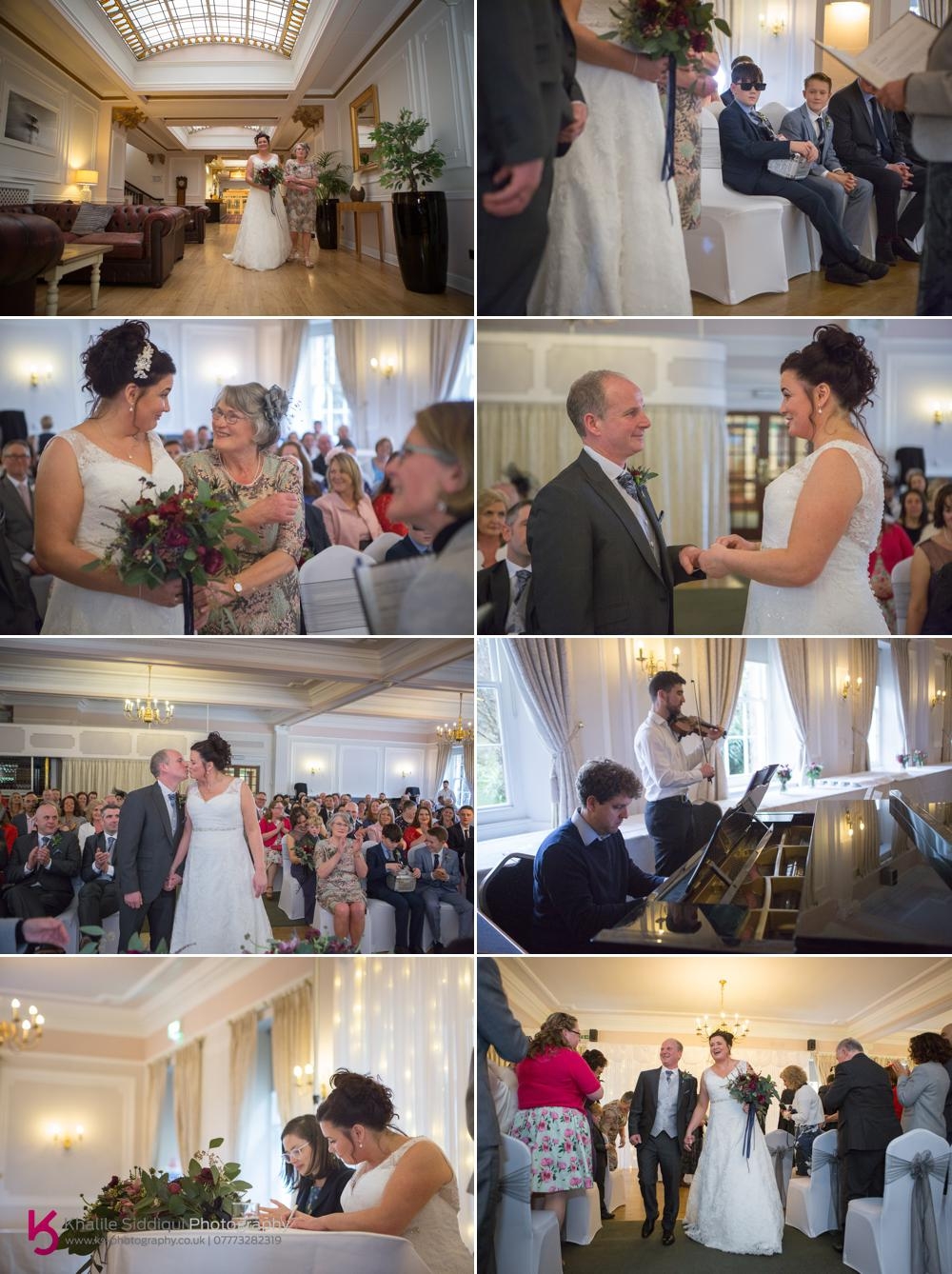 Despite the temperature hovering around zero degrees and the snow threatening to fall the hardy Hayley and Magoo took their guests outside for confetti and the larger group photos before heading inside to drink their personally designed cocktails, which I thought was a really nice touch laid on by the hotel.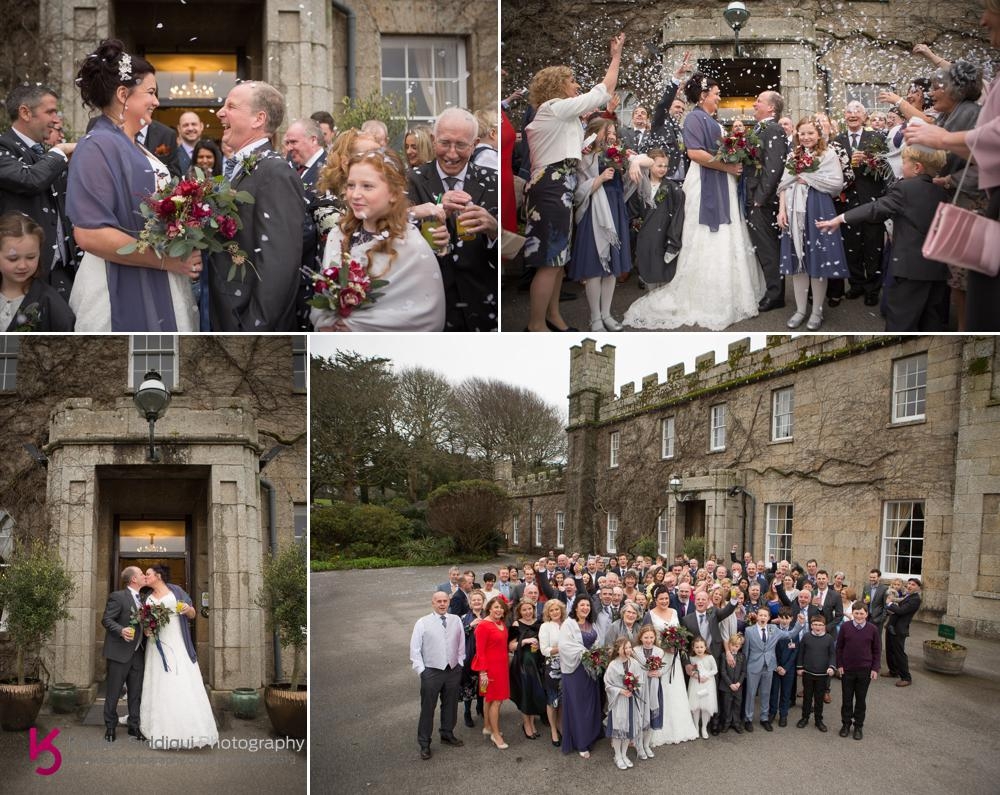 While the guests were making merry and taking their seats for the wedding breakfast we made the most of the time to get a few photos in the beautiful Sub-Tropical Garden in the grounds of the large estate.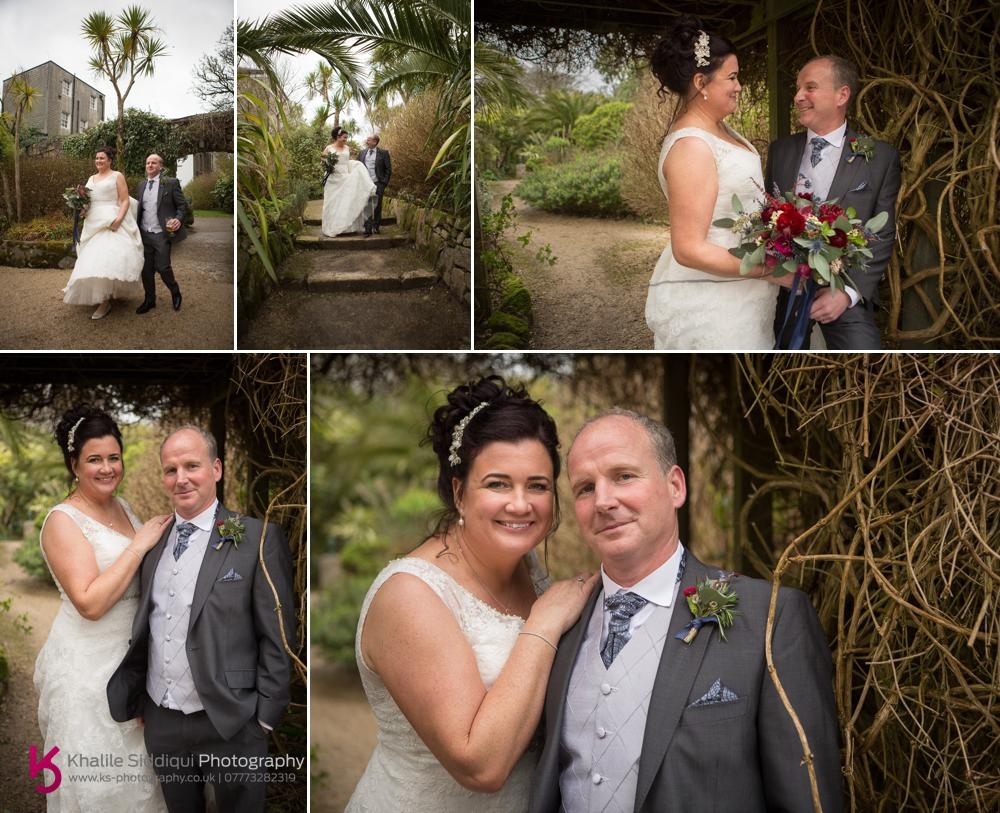 Magoo has his own building company but being trained as a carpenter I thought it would be nice to get some photos near some gnarly wood before framing our lovely couple in some of the beautiful lush green foliage.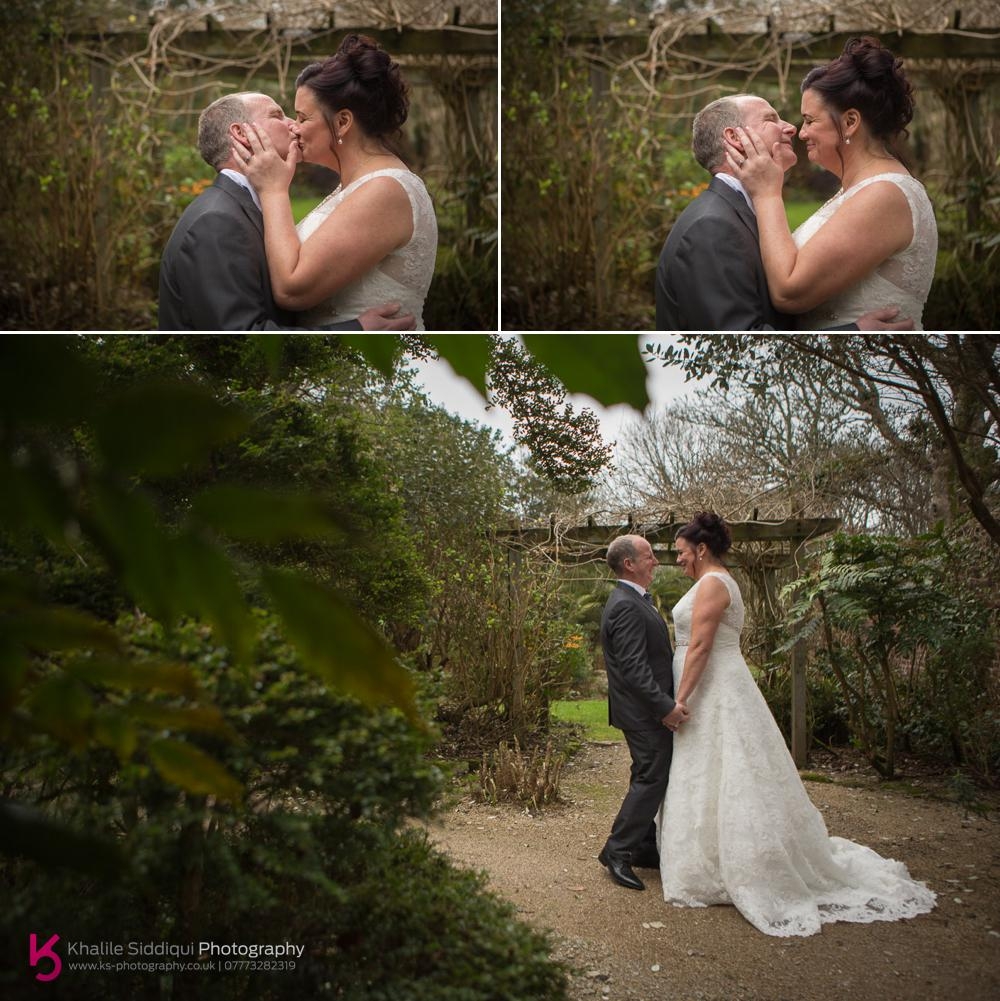 We didn't have long before Charles the hotels longstanding MC came to find us to give us the heads up that the wedding breakfast would be starting shortly. Sadly only one parent was able to attend the wedding as Magoo's mother was too ill to travel from Ireland and the fathers were no longer with us, so Hayley asked her mothers brother who travelled all the way from the USA to say something on behalf of her father. My heart really went out to the poor fella when he got Hayley's dad's name wrong for the second time during his speech, I guess nerves can get the best of all of us at times.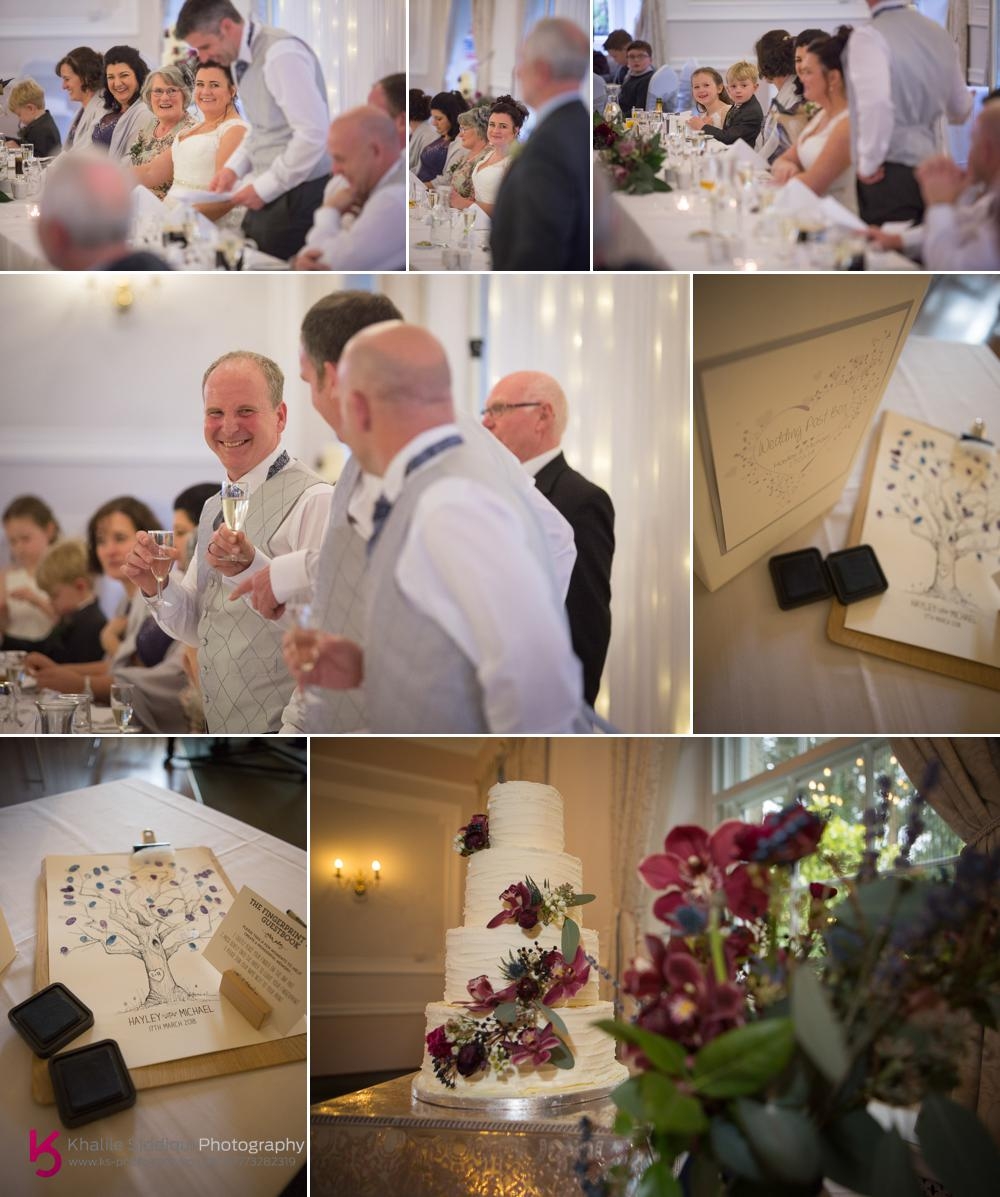 The very clever Hayley made her own wedding cake and the florists 'Twigs and Greens' decorated it for her, it tasted lush! Another feature Hayley decorated the wedding breakfast room with was a personalised finger print signing tree she bought on Not-On-The-Highstreet, going for a two tone look with two different colour inks for the leaves.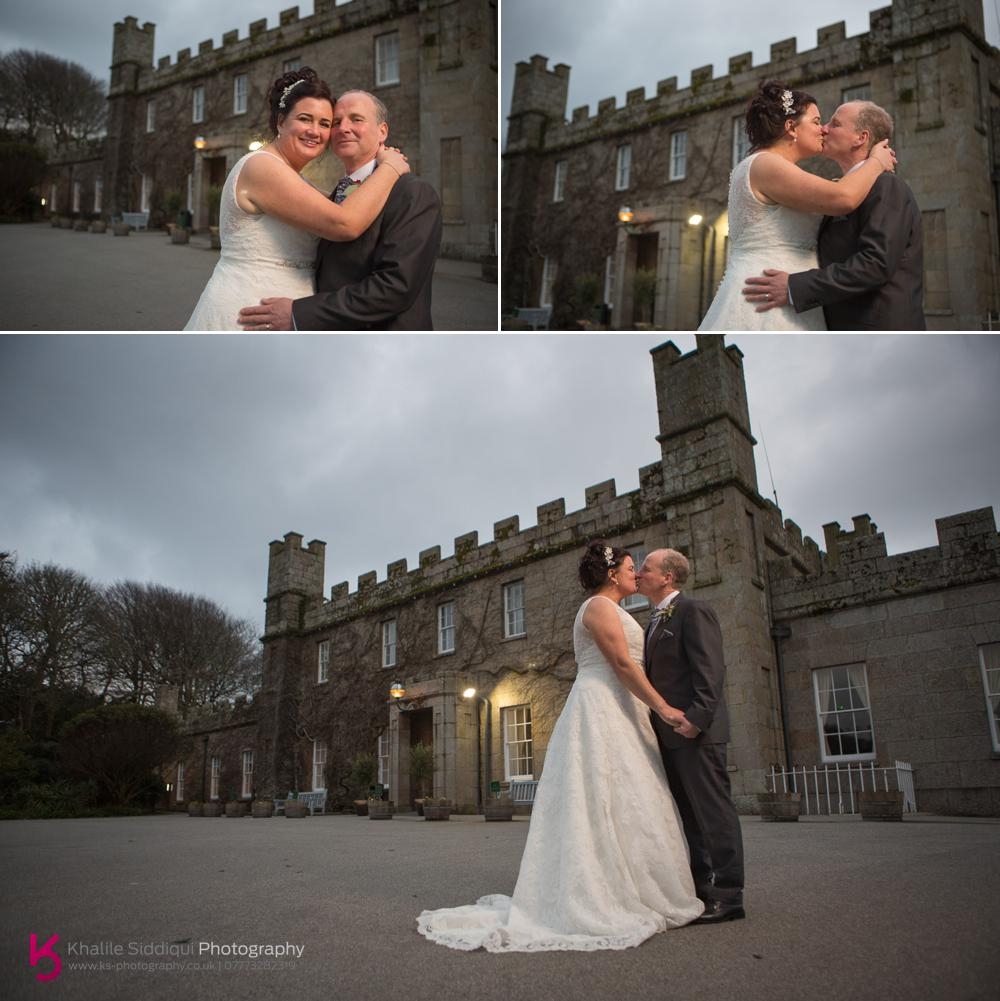 After the wedding breakfast the light was starting to go, along with any air temperature there was too. So we had to get a move on because Hayley really wanted to get some photos by the sea as her late father was a fisherman and she wanted him to be in her wedding photos in spirit.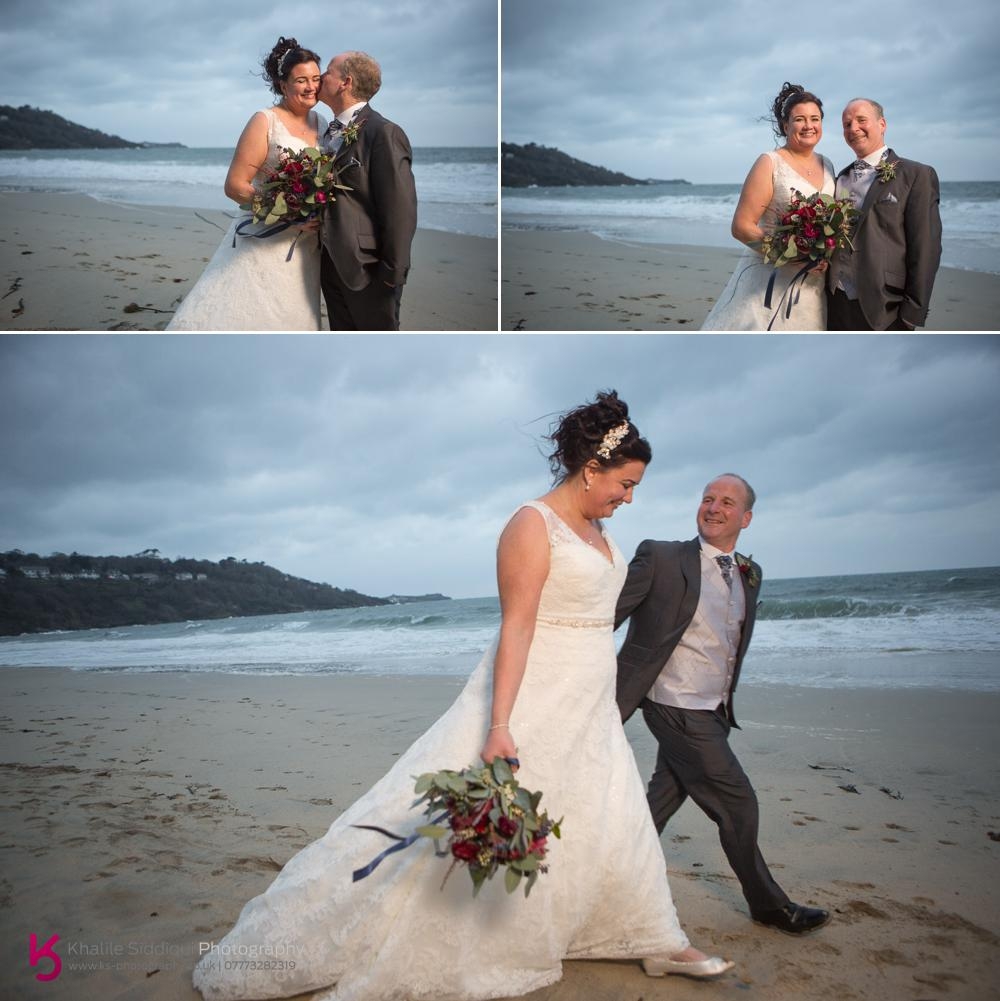 I don't know how Hayley did it, bless her she didn't mention the cold once, but it was that cold that my hands started to stop working! So we didn't hang around, and headed back to the hotel for the evening party.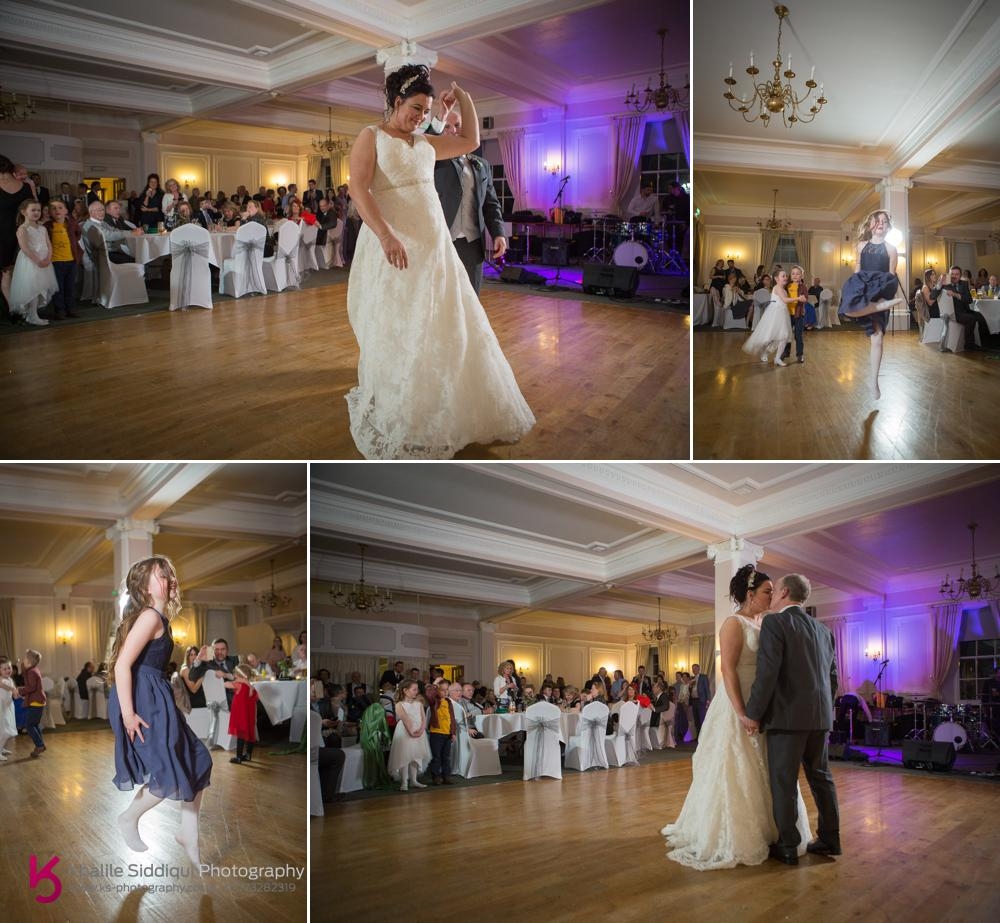 For the evening entertainment Hayley and Magoo hired a ceilidh band from Bristol called 'Bowreed', and I was blown away when one of the younger bridesmaids who travelled from Ireland started doing Irish dancing to get the evening started (See the youtube video above).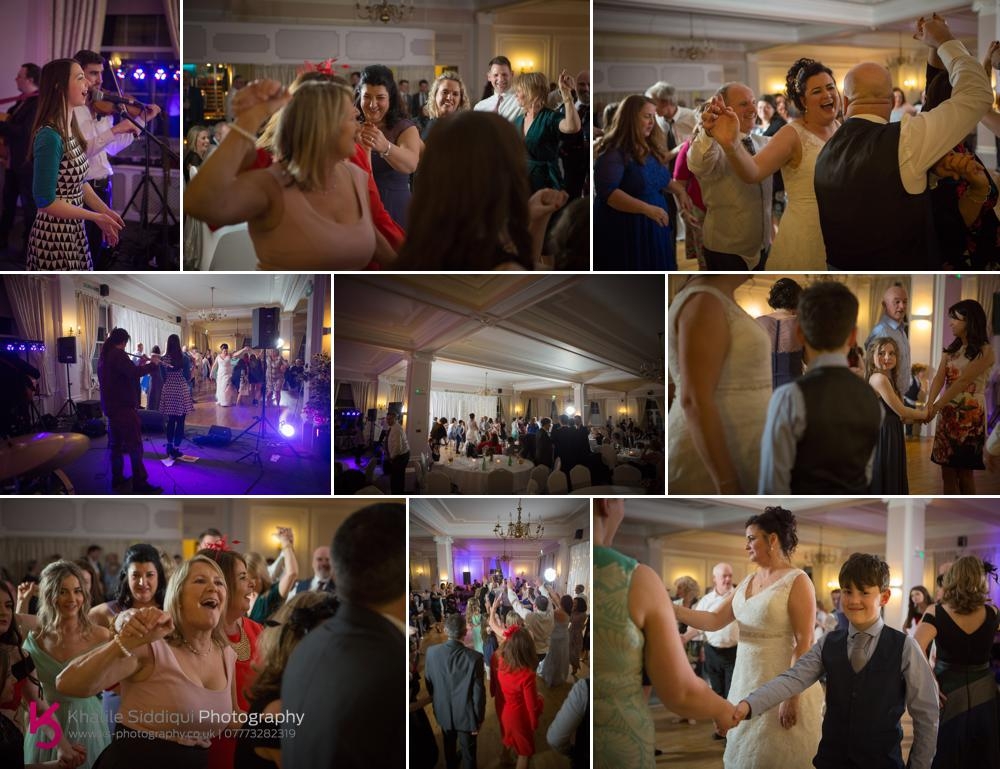 Dearest Hayley and Magoo, thank you SO much for asking us to be part of your very special day, Tamsyn and I loved every minute of it and wish you a long happy and healthy life together!

If you're planning your own wedding wherever it may be, do take a look at our weddings page for some great advice about booking your wedding photography.

Thanks for reading!

Love K&T

Venue - Tregenna Castle and Estate
Makeup - Tamsyn Siddiqui Makeup Artist & Beauty Stylist


Hair - Goldbird Hair Design

Dress - Amanda K

Suit - Little Ann Maids

Flowers - Twigs and Greens

Ceilidh- Bowreed (Bristol)