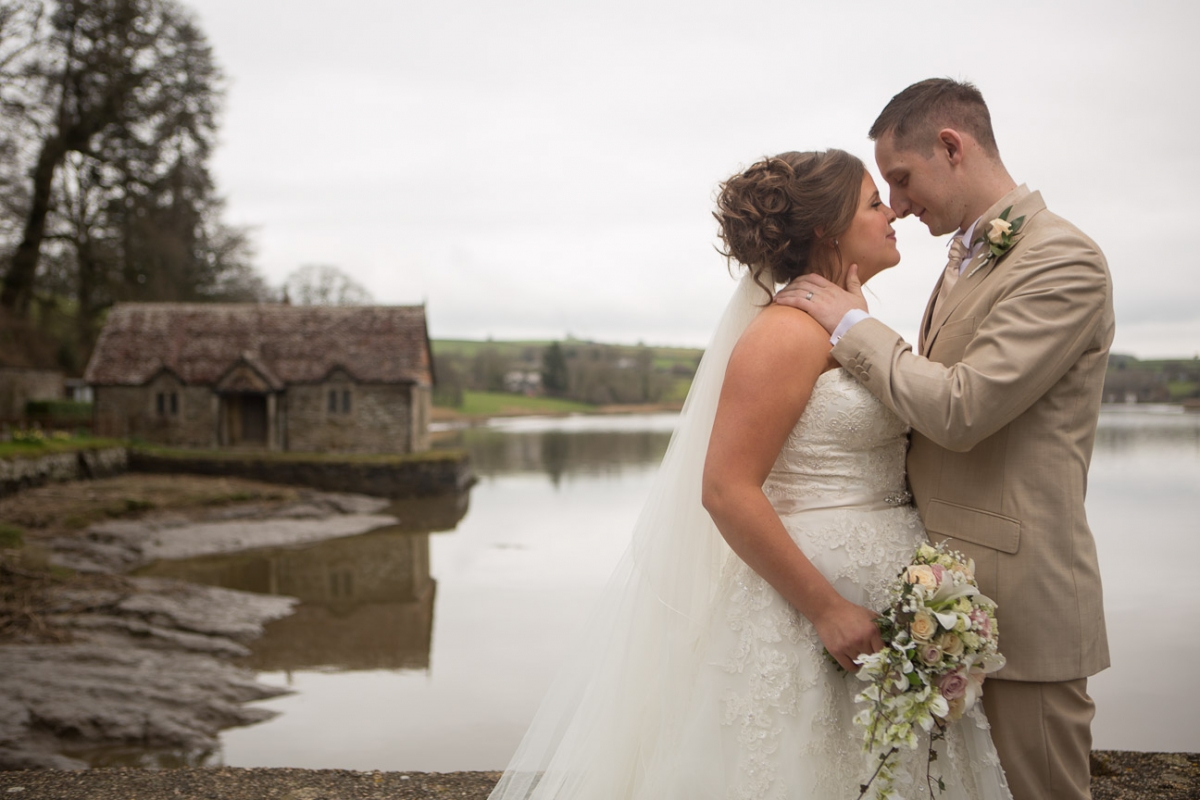 Pentillie Castle Wedding - Janique & Simon
Share on Facebook Share on Twitter
6th April, 2018
---
We honestly could not have had a better experience. From booking till the big day both Khalile & Tamsyn were fantastic. Their professional attitude, dynamic ideas & amazing skills were the cherry on the cake for our day. Thank you Khalile & Tamsyn for making our wedding even more memorable and for creating such beautiful shots to share the day with our children when they're old enough to appreciate them. Janique & Simon Briars


Janique and Simon booked us for their Pentillie Castle Wedding after meeting us at the castle wedding open day over two years ago. This is where the castle invite their preferred suppliers to exhibit to their prospective and booked clients.





Its always a treat to go to Pentillie Castle, not only is it a very handsome building, with a period film set interior, and beautiful grounds, but the staff there are really lovely too.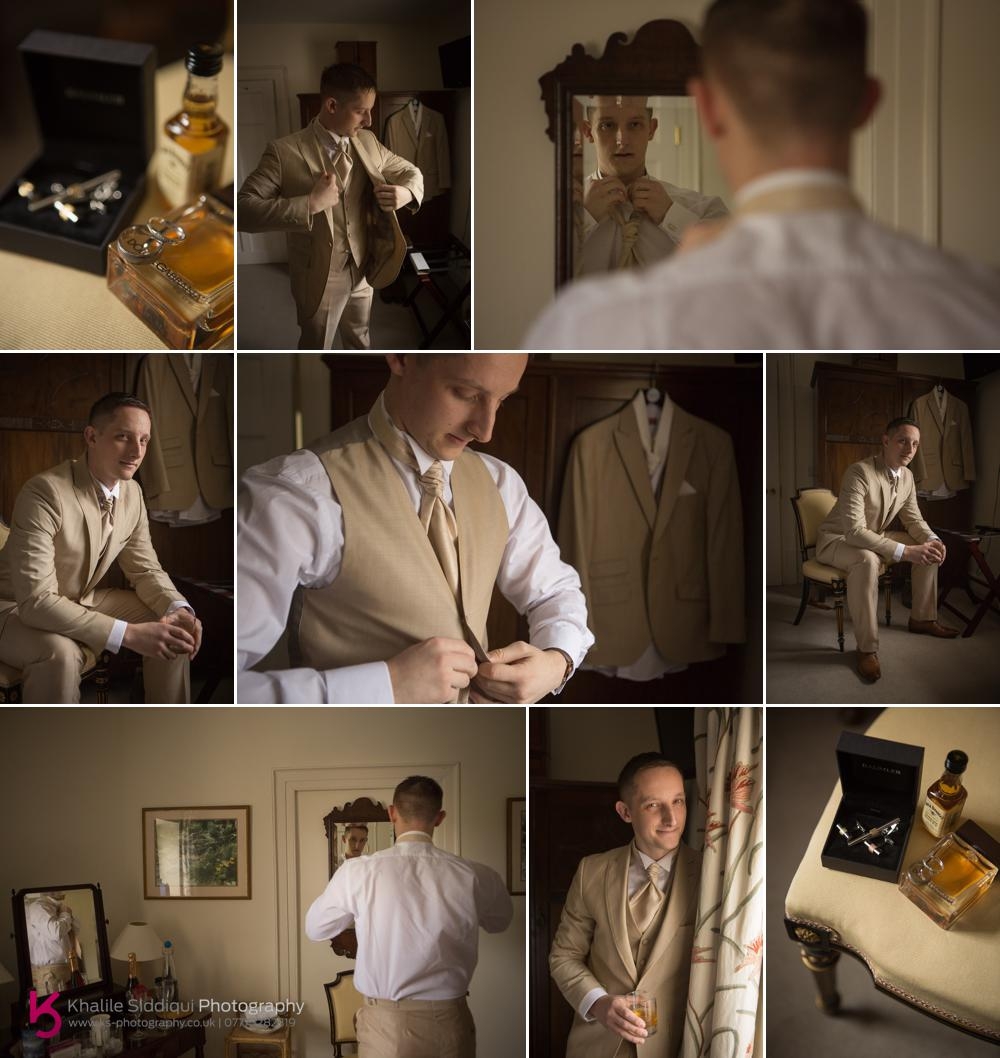 My day was supposed to start with a photo shoot with the boys, but being as only Simon was available I just cracked on with photographing Simon getting ready in his best man Paddy's room while he was off in the shower. Having been to Pentillie many times before I was surprised to see this room that I'd never been in before. The colours in there went with Simon's suit perfectly, Janique certainly did her homework when she was planning this wedding!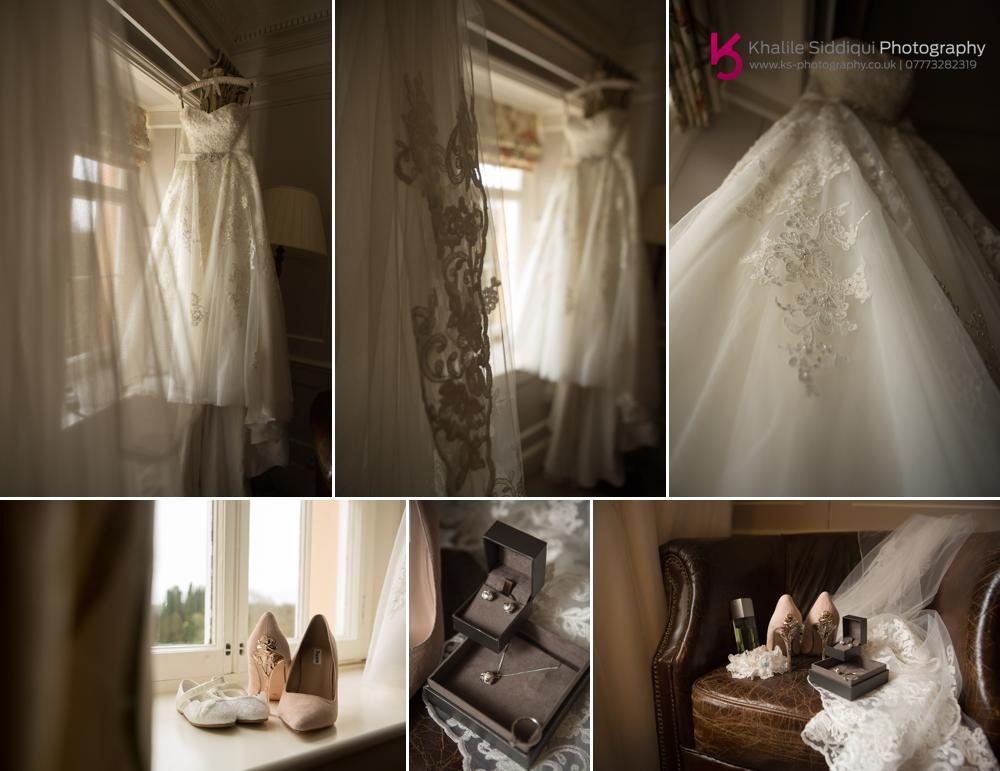 Janique chose some beautiful elements for her wedding day, such as the boys Suits from Sawyers in Torquay, her bridal gown from The Bridal Corner in Plymouth, the Dune shoes, and my wonderful wife Tamsyn who was not only performing as the second photographer for the day, but also the Makeup Artist for Janique's bridal party and her mum. So Tamsyn had an extra early start travelling to the castle with her makeup assistant.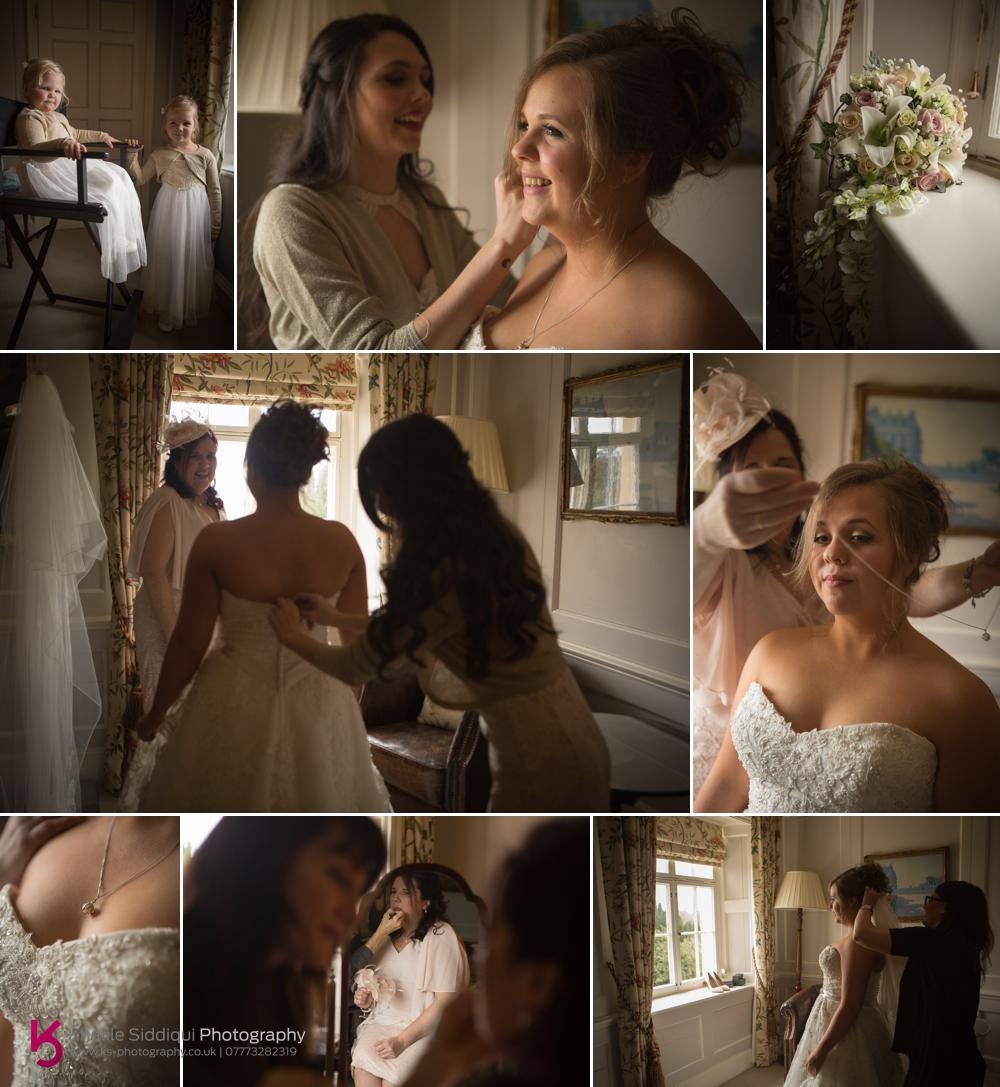 Janique booked the girls from The Lounge in Plymouth to do the ladies hair which looked beautiful!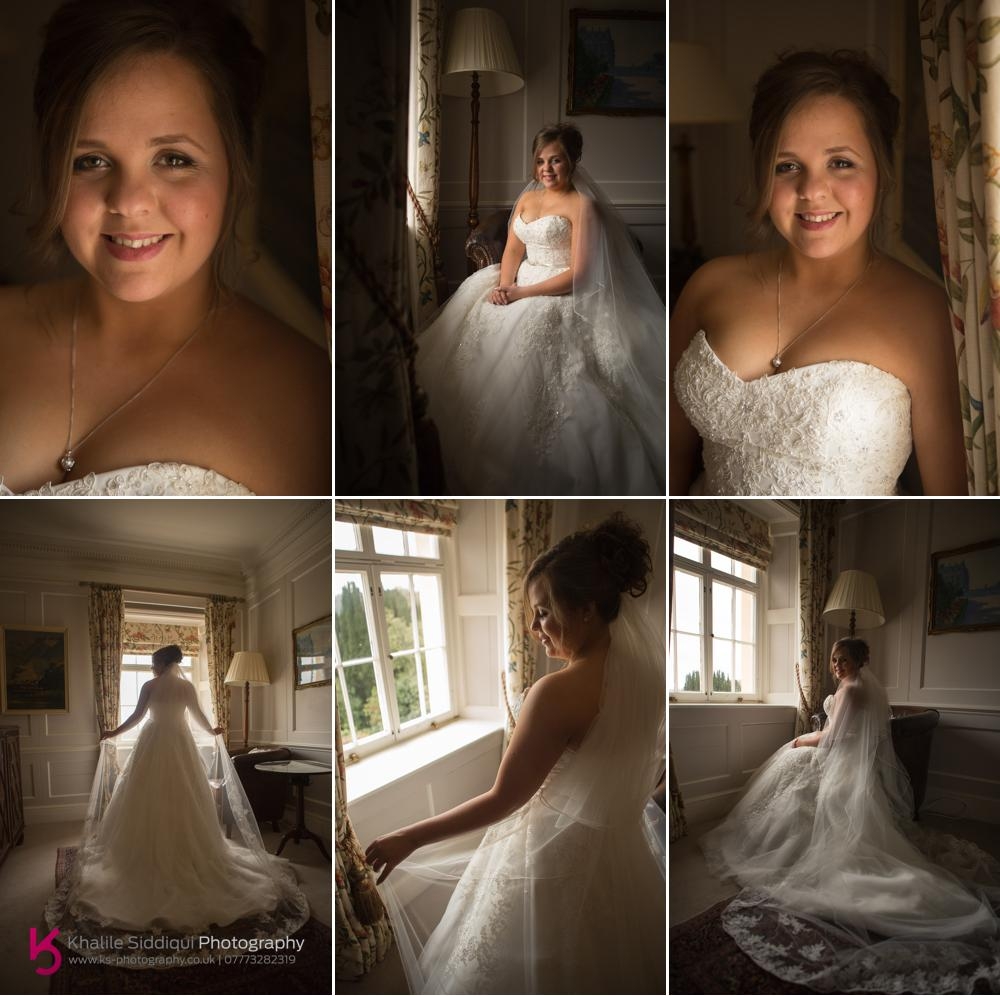 I personally believe every guest at a wedding is special, as they've obviously had enough of an impact on the happy couples lives for them to invite them to share their big day. But there was one extra special guest at this wedding. Chris Janique's dad who left South Africa for the very first time to celebrate his little girls wedding. The poor guy was so nervous flying out but was determined to be there for her, and he certainly made the most of it while he was there. His spirit was on fire!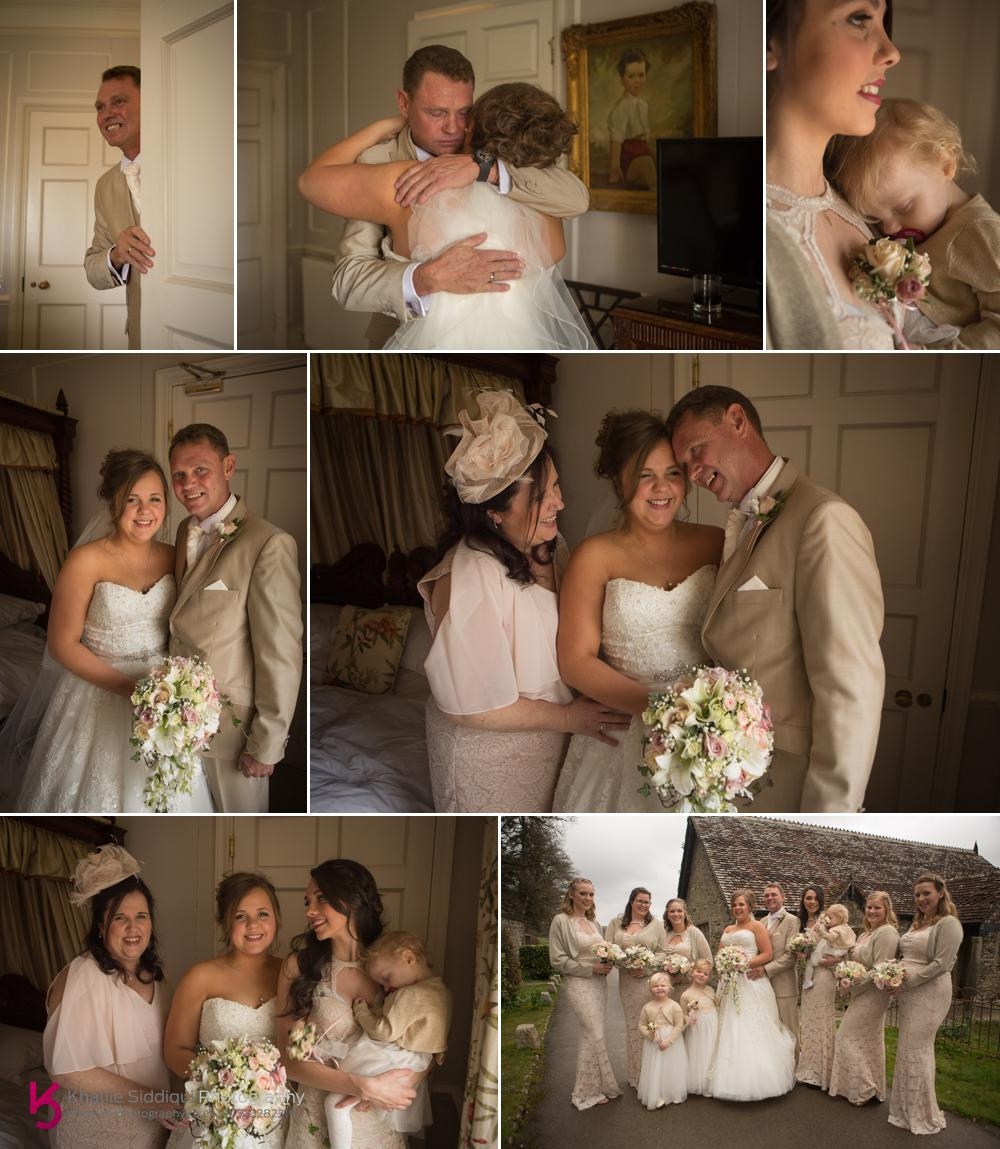 And it was so lovely to see just how well Janique's parents still got on despite being divorced many years ago. They were a different kind of inspiration, less so on how to be a married couple but more-so on how to be human beings.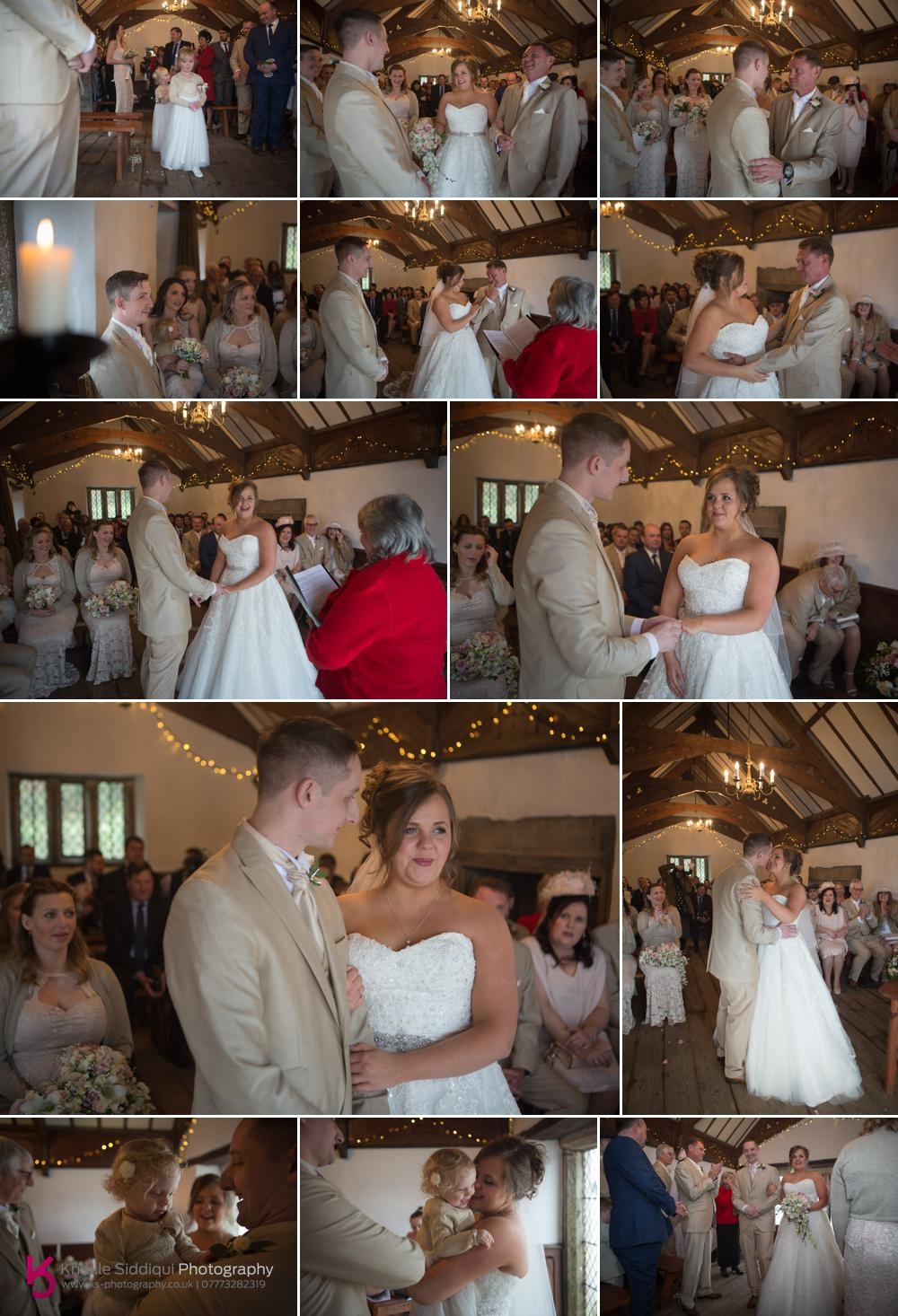 It was a really beautiful ceremony full of laughter and tears which took place in the candle lit bathing hut within the castle grounds down on the river.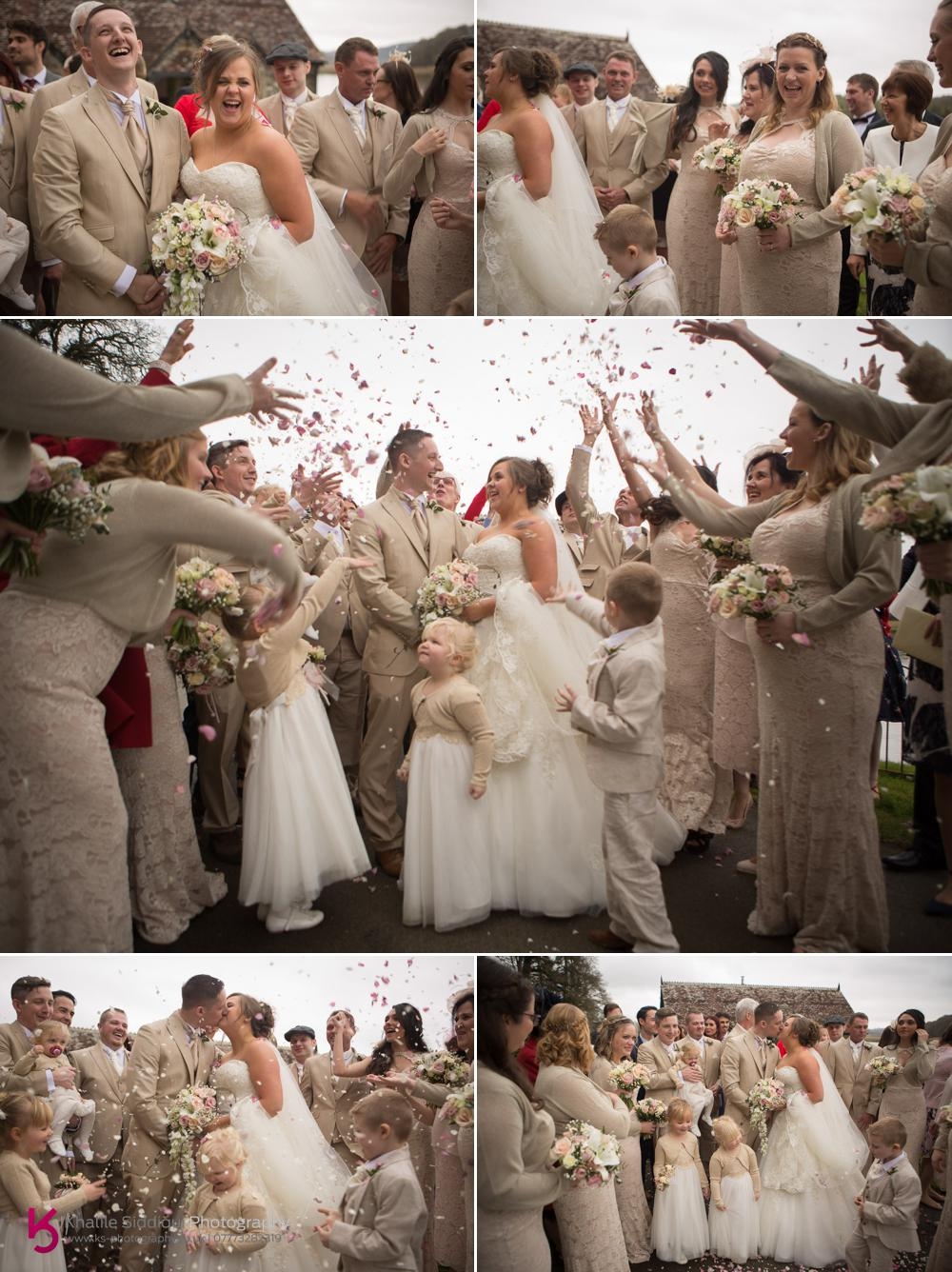 When we came out of the bathing hut the weather was looking a bit ominous so we cracked on with the confetti photo and then sent the wedding guests back up to the castle.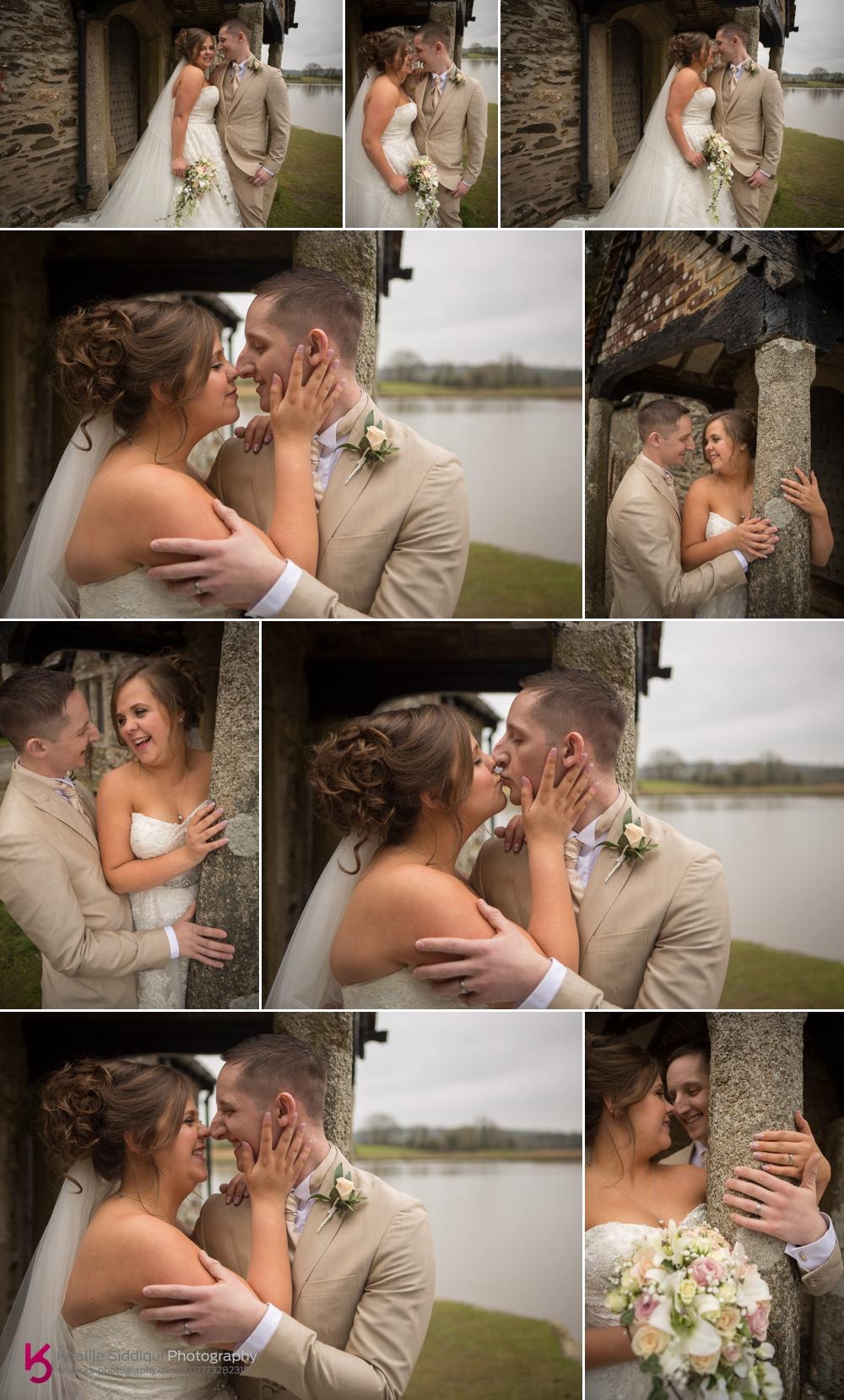 The plan was to get some couple photos by the bathing hut while the tide was in, little did we know that this was going to be our only chance for couple shots throughout the day.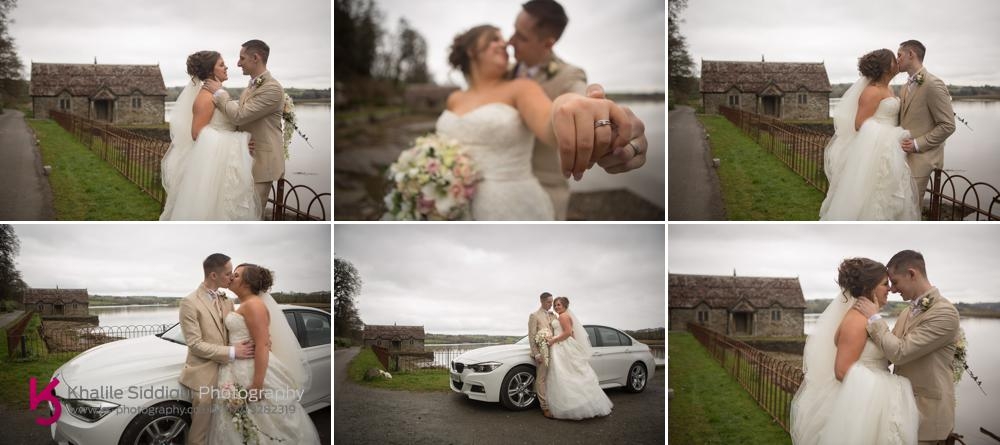 We made sure we got Simon's brand new BMW 330e in some of the photos, and I had to ask, "Did you choose the colour of it for your wedding day?" But Simon assured me he just preferred it in the white.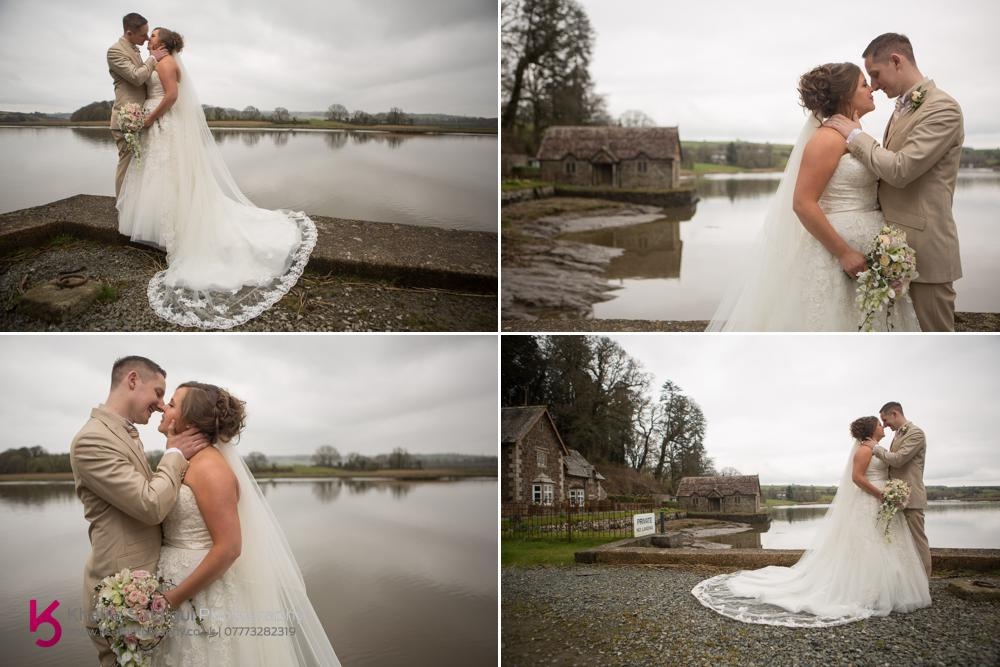 We were supposed to stop off in the lime tree grove on the way back up to the Castle but it started tipping down so we headed straight back. After ten minutes of being there the rain pretty much stopped, so we got everyone outside for a group photo of everyone, and then just kept going, chancing our arm with the rest of the group photos until we finished them all, then as if by magic it started raining again.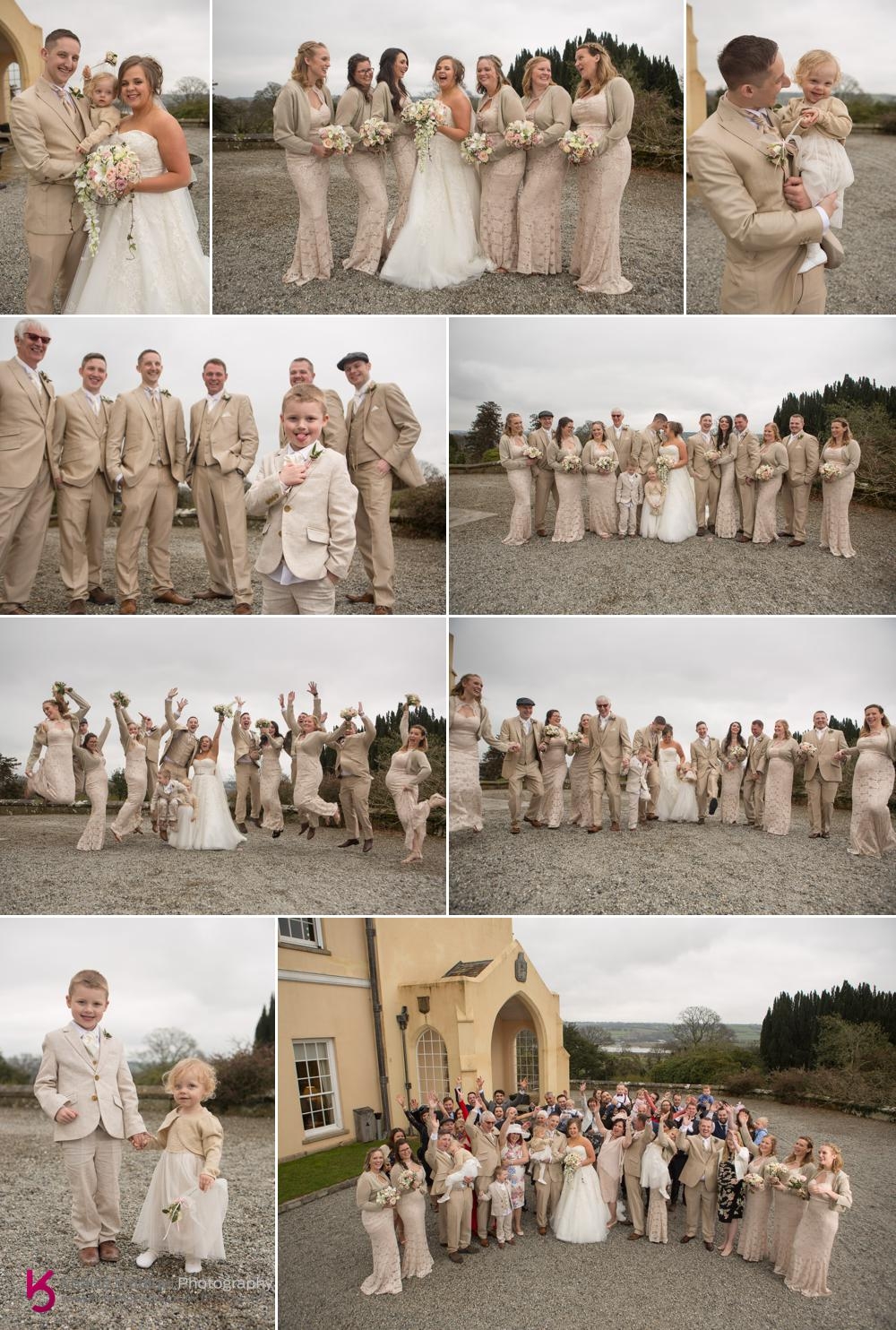 We didn't have long before it was time for the receiving line and wedding breakfast.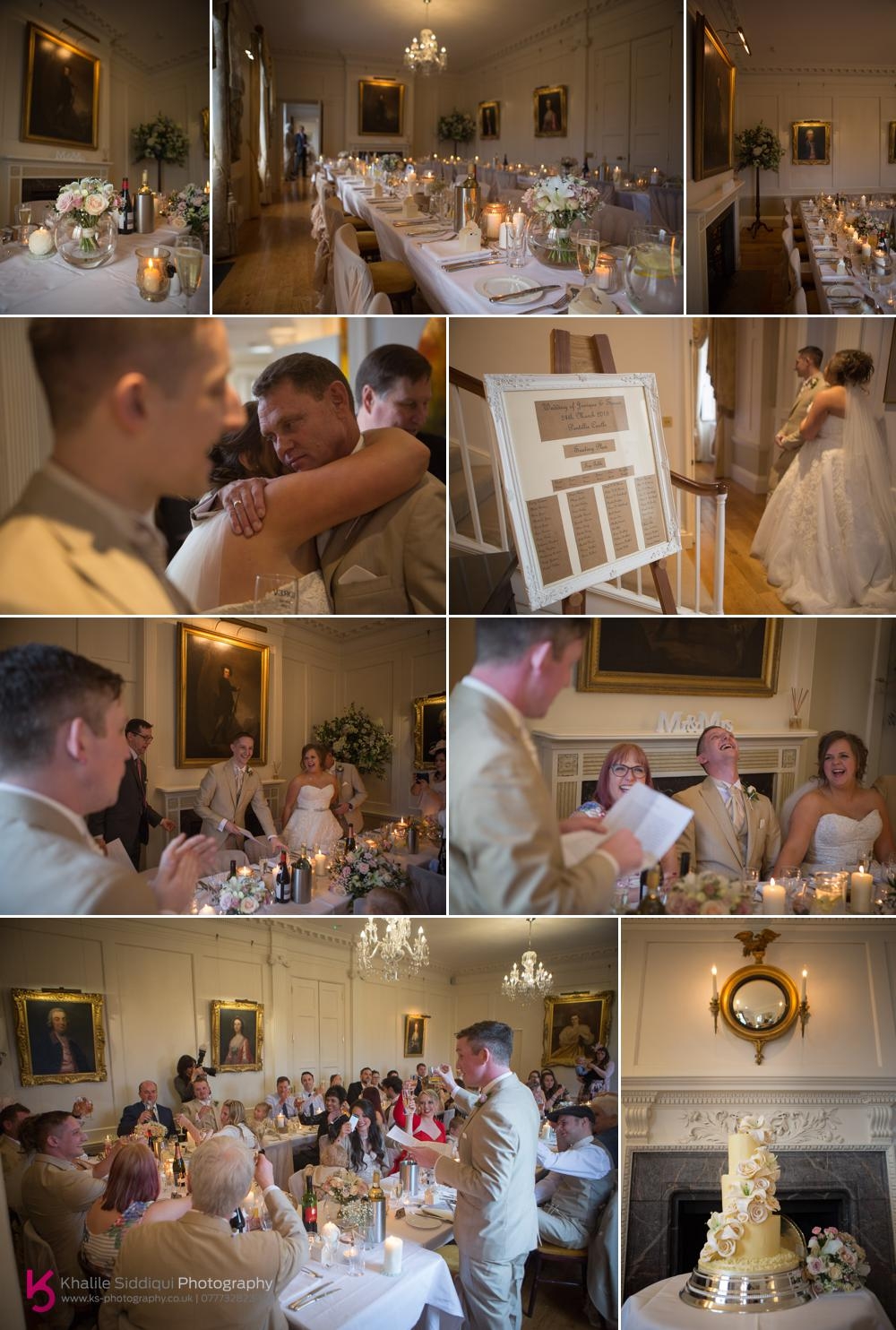 After the wedding breakfast we were due to go for more photos around the outside of the castle but the rain just carried on for the rest of the evening, so while Tamsyn took Janique upstairs to do a change of look for Janique's makeup, I just mooched about capturing little details and moments before joining the girls upstairs.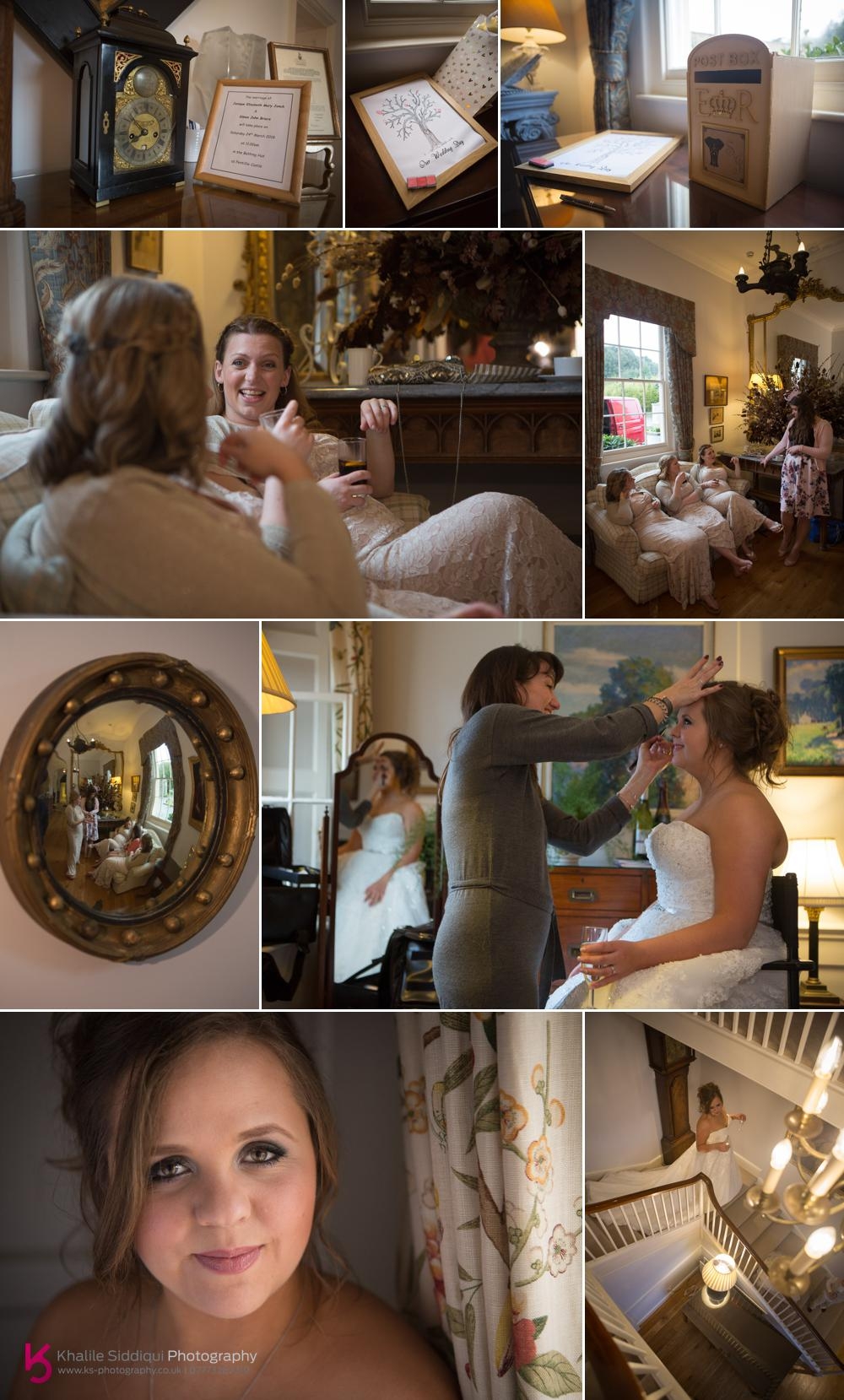 To kick off the evening Janique and Simon cut their cake made by Chocochino before cutting straight into their first dance to the sound of the lovely Kaj who played live on the piano in the hallway with the guests looking on from the stairs.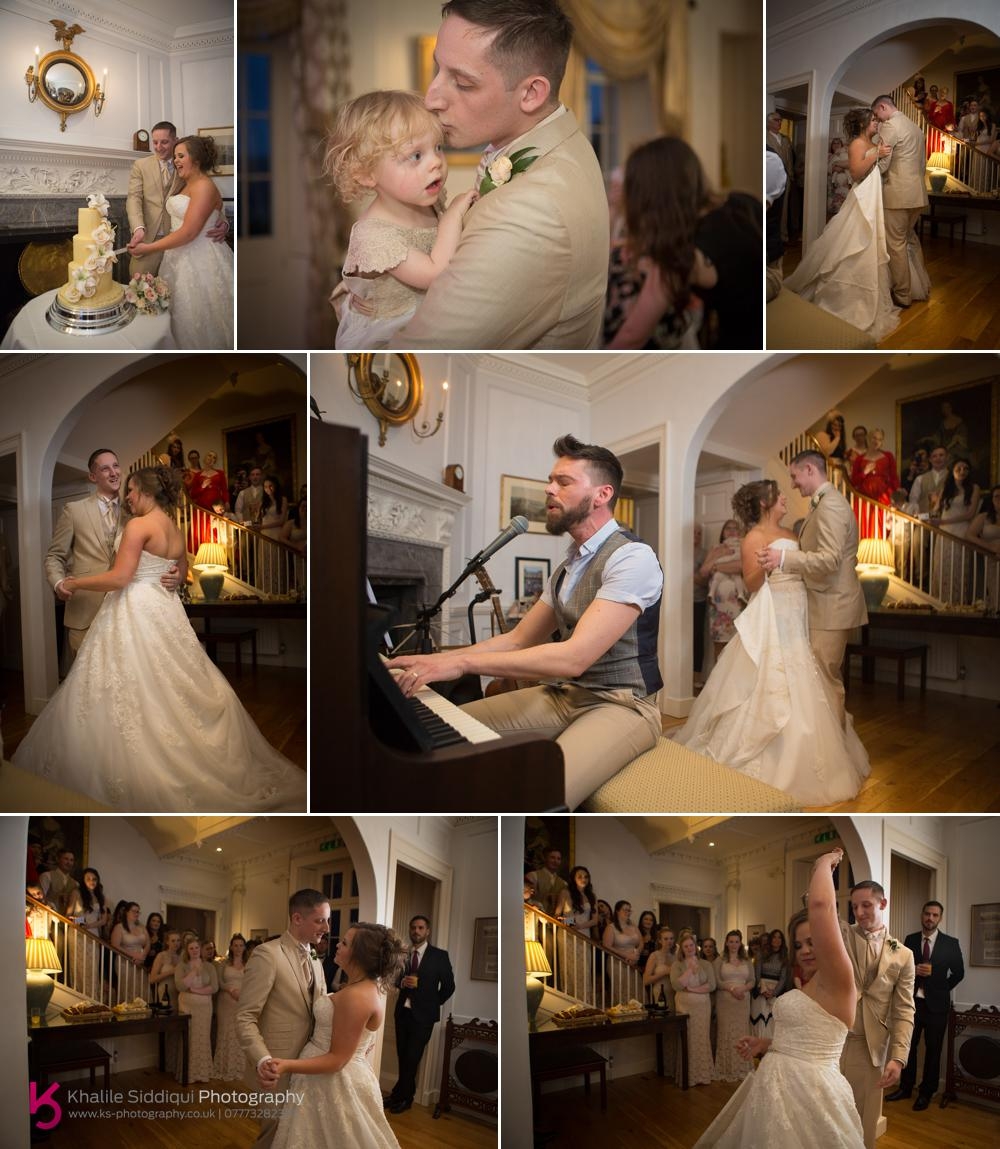 And then something really special happened. Some people say that I can dance, but Chris Janique's dad is something else! After the first dance Chris took Janique's hand for a father and daughter's last dance. Simon I love ya, but MAN can your father-in-law move! He called it straight arm, but to me it looked something like a tango. Simon explained that while people in England go to night clubs, in South Africa they go to these ballroom evenings. Check out the video above.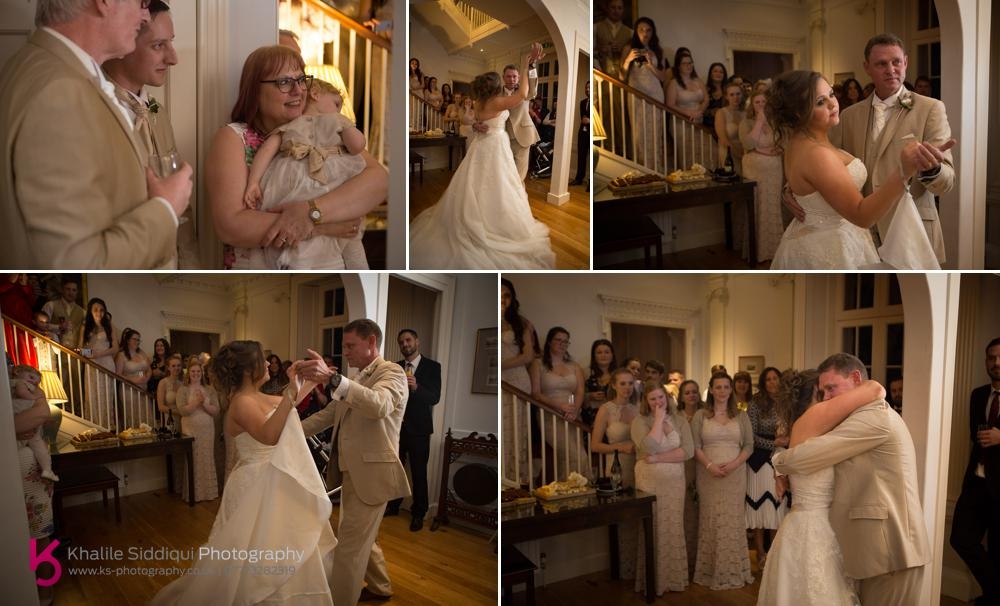 Dearest Janique and Simon, it seemed like a long time coming, but WOW what a day. Tamsyn and I loved every minute of it, getting to share such a wonderful day with such wonderful people. All of your bridal party, family and friends were such a lovely crowd to share a very special day with, and Tamsyn and I thank you for letting us share it with you, and wish you a long, happy and healthy life together!

If you or someone you know are planning a wedding wherever it may be on the planet please do get in touch as we'd love to be part of your big day.

Lots of love

K&T x

Venue - Pentillie Castle


Makeup - Tamsyn Siddiqui Makeup Artist and Beauty Stylist

Hair - The Lounge (Plymouth)

Dress - The Bridal Corner (Crownhill)

Suits - Sawyers of Torquay

Cake - Chocochino's

Caters - Posh Nosh (Day), Piglets and Cottages

Music - Kaj Music

Flowers - Flowers by Catherine

Stationary - Janique

Favours - Favours by Ellie