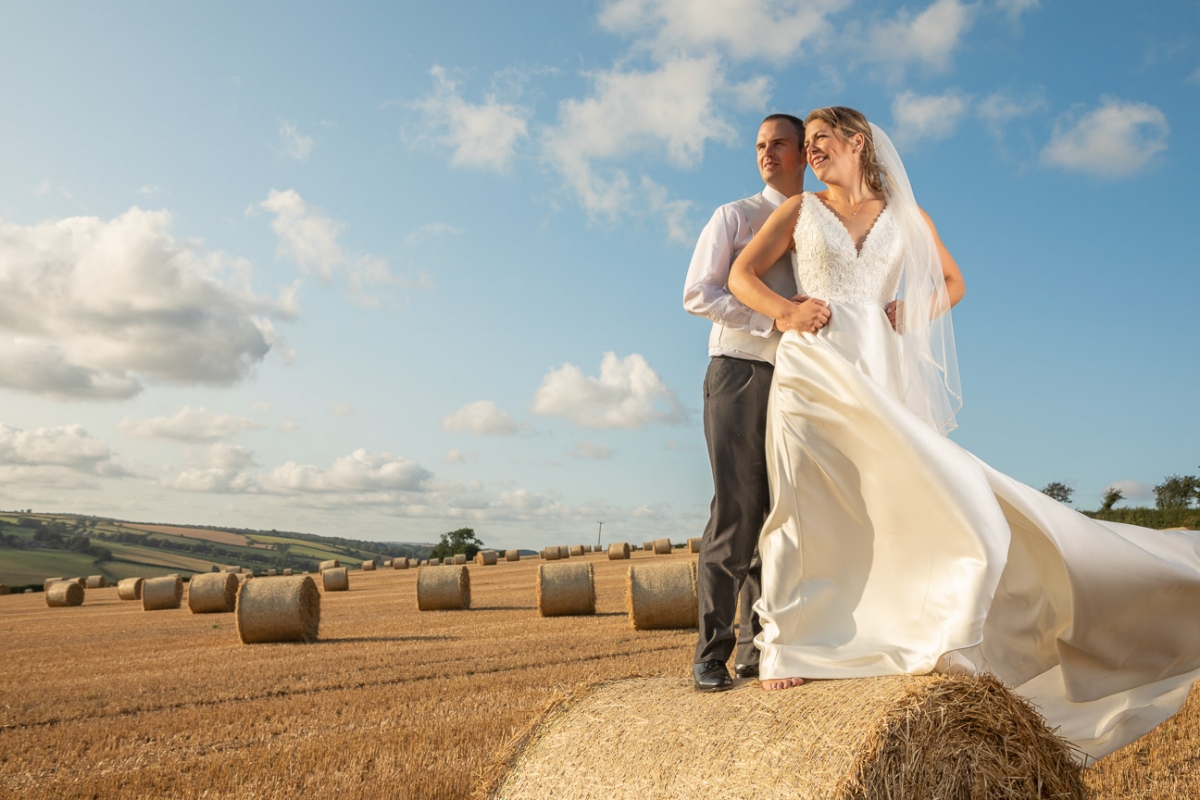 Marquee Wedding Photographer - Kerenza & Sam
Share on Facebook Share on Twitter
9th September, 2019
---
Wow wow wow wow!!!! Iím in tears (of happiness 🙈) the photos and montage are amazing. We canít thank you enough ❤️❤️❤️❤️ xx


Kerenza and Sam were super decisive when it came to choosing their marquee wedding photographer, going on personal recommendation they got straight in touch and booked us blind, our paths didn't cross for months until we met at a wedding fair.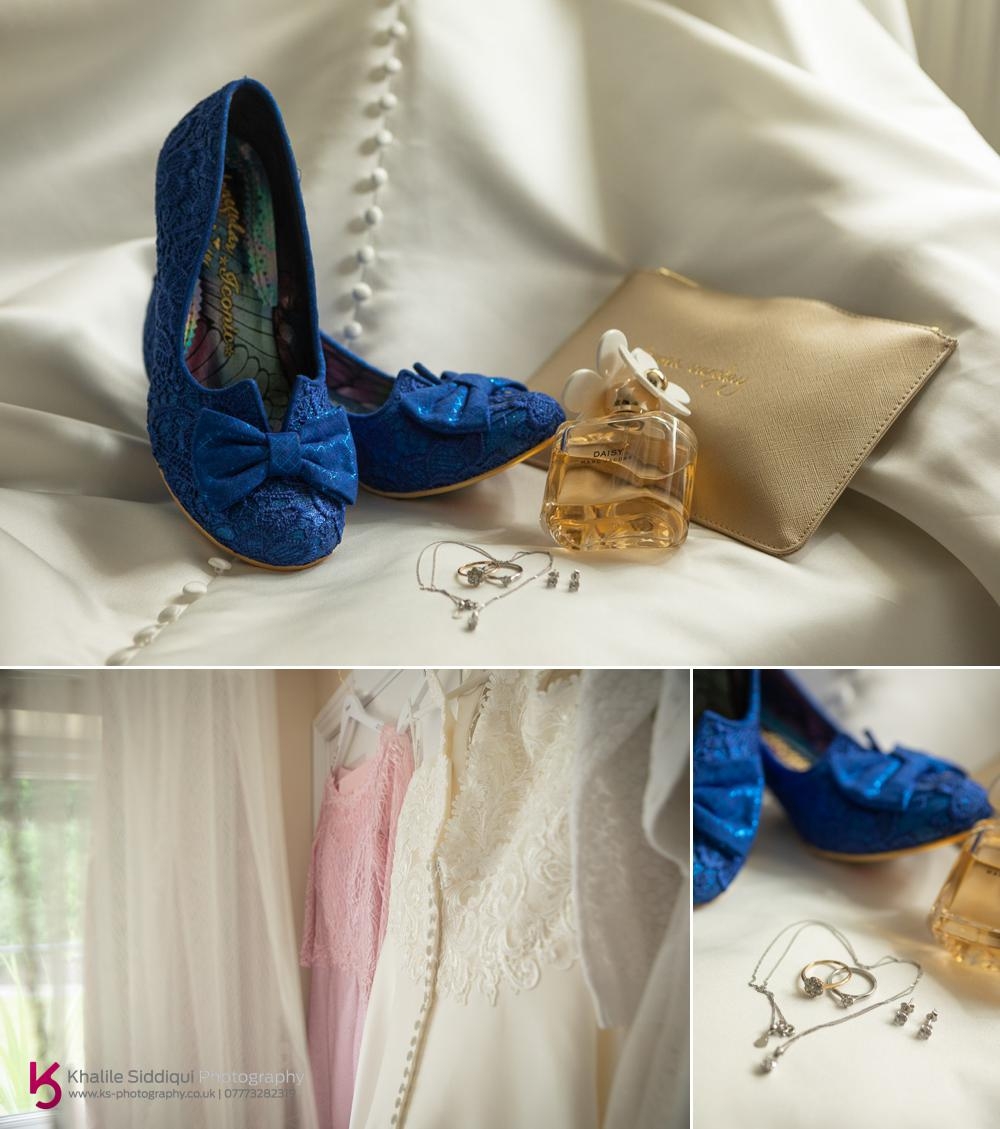 Being a young farmer wedding the usual thing happened with all the boys being busy on farms, so my morning started with me heading to Looe to Kerenza's parents to meet with Kerenza and the girls getting ready at her parents home.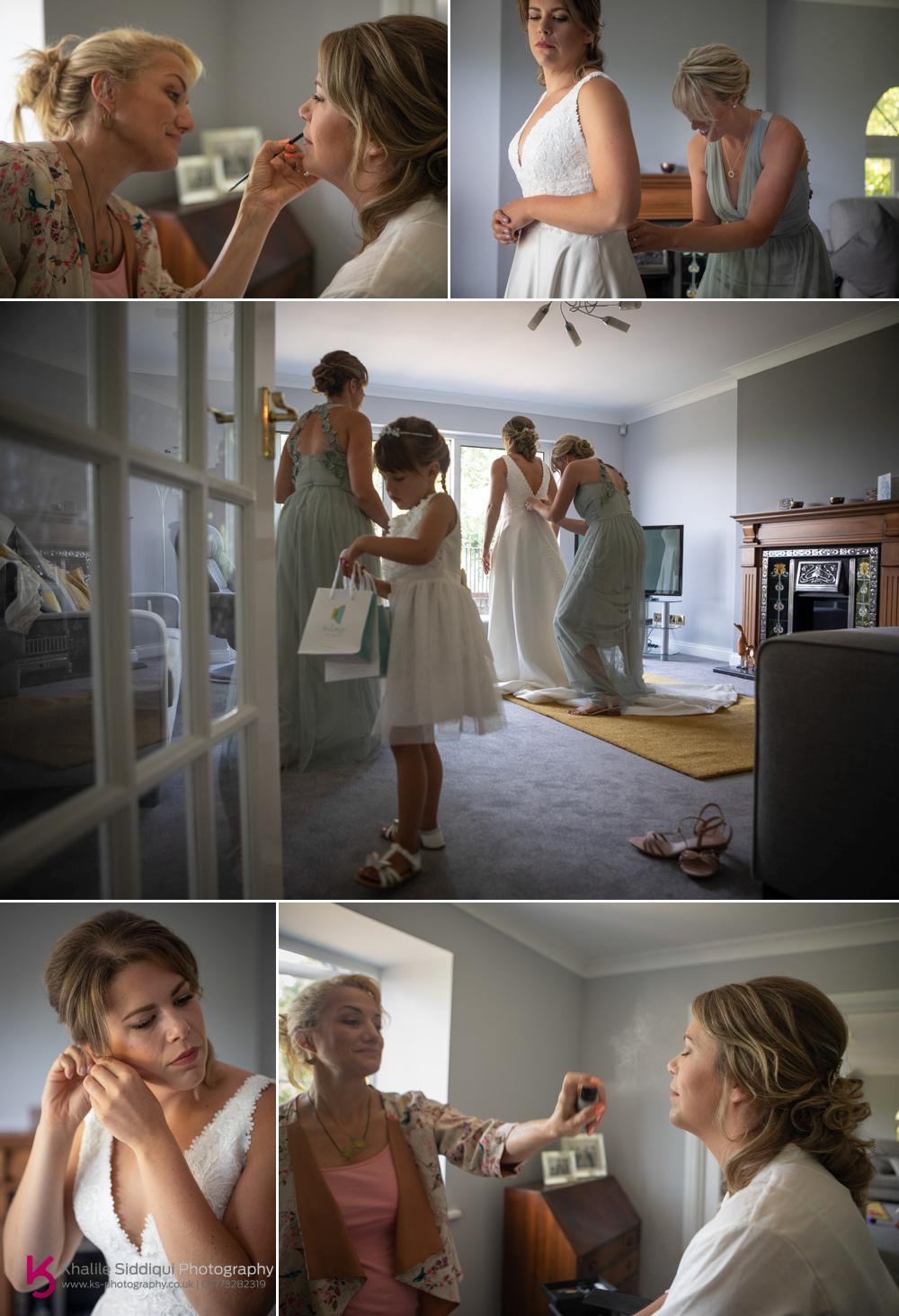 On arrival Kerenza was getting her finishing touches to her makeup by my wife Tamsyn Siddiqui the makeup artist, with the girls getting their hair done by Lucy Shaw.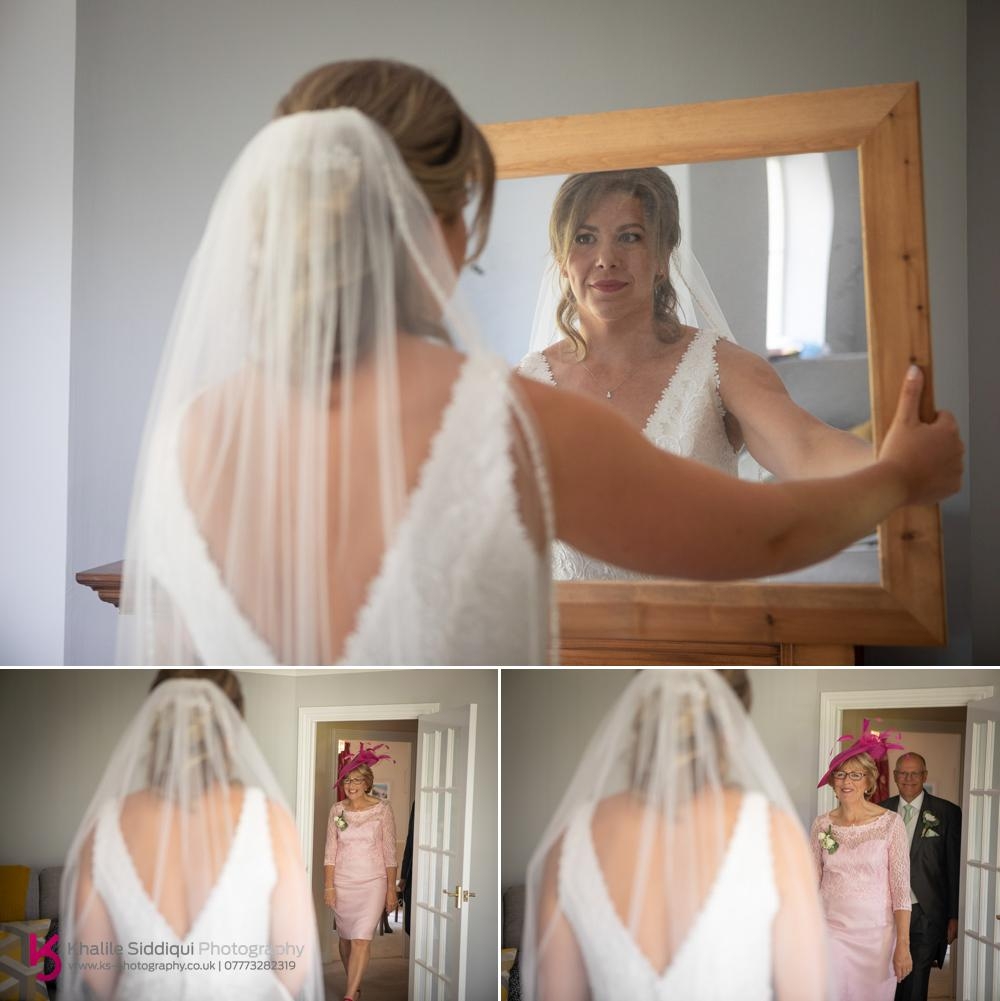 I really do love that moment when Mum and Dad get to see their little girl for the first time on her wedding day all dressed and ready to go. And it's SO important to create beautiful intimate moments to immortalise the love of a parent and child and a connections between the bride or groom and their best friends. In this case Kerenza had her two sisters and best friend Stacey as her bridesmaids (I'm really sorry Morwenna that I wasn't available for your wedding too).





It was just under half an hours drive from Looe to St.Veep church, and everyone was ready and waiting when we arrived.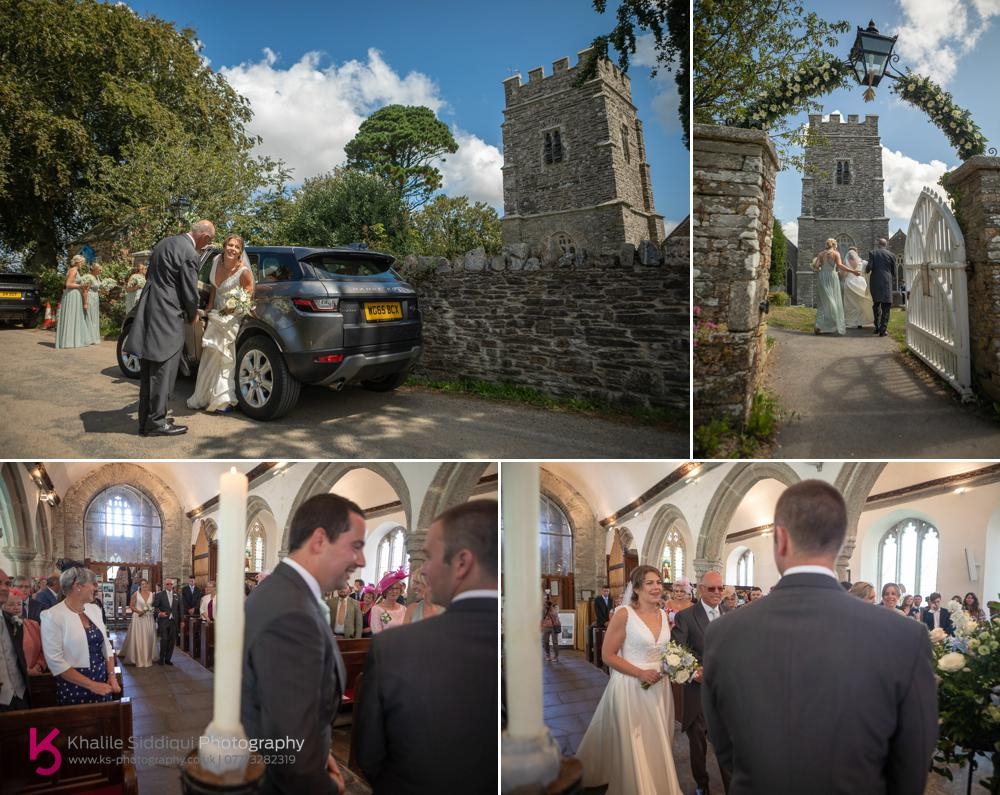 It really was a lovely ceremony full of laughter, and guests. With 120 in the daytime, going up to 350 in the evening.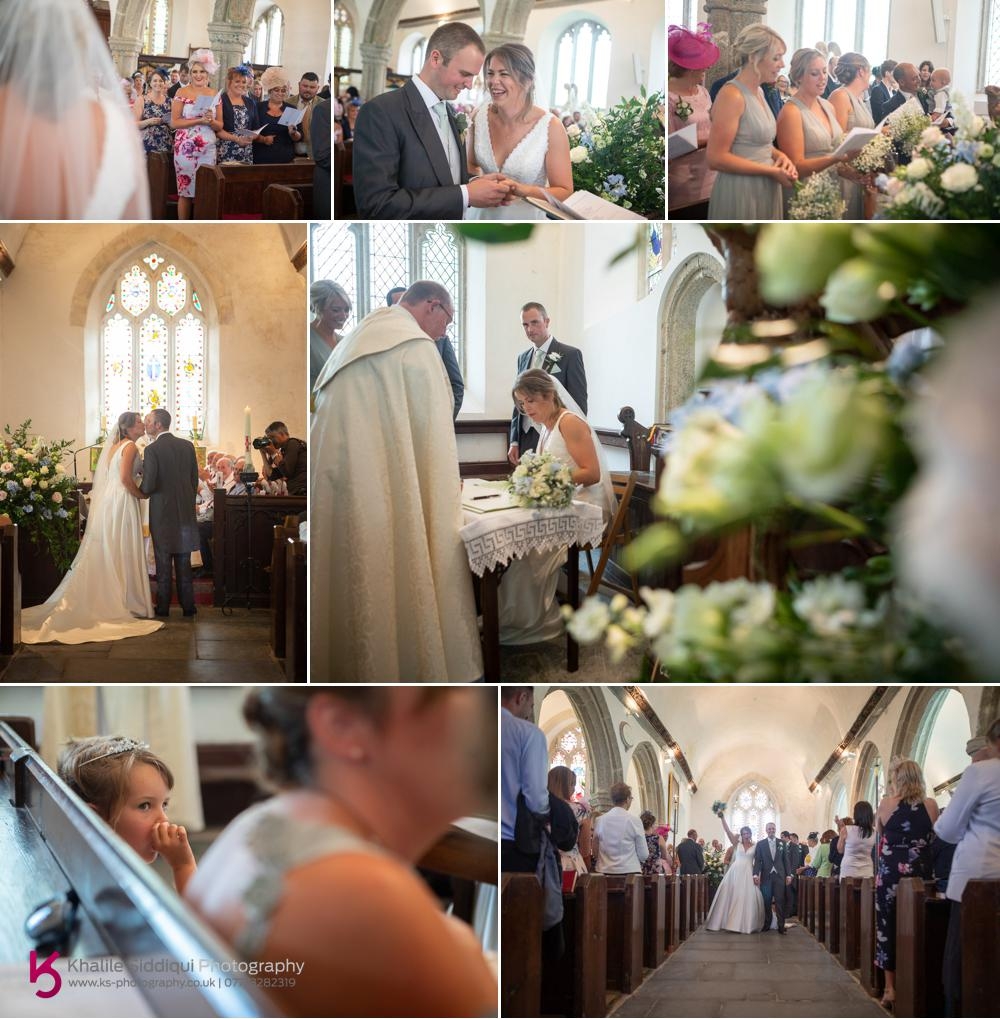 This was a first for me, I've been to many a wedding where the young farmers do a pitch fork archway salute as their newly married friends leave the church, and one or two weddings with gig rowers doing the same with oars but not both at the same time.

And then there's the age old question, is confetti allowed? Well confetti doesn't come any more bio-degradable than birdseed! The only thing is, I'm not too sure just how easy on the eye (literally) birdseed is ;0)





Kerenza and Sam really wanted a nice portrait shot of the two of them in the church before we left so it was a good job we had a venue visit before the big day to suss out the best location, so we could keep the momentum up on the big day. Then Sam drove Kerenza down to nearby Penpol for some couple shots with his John Deere tractor.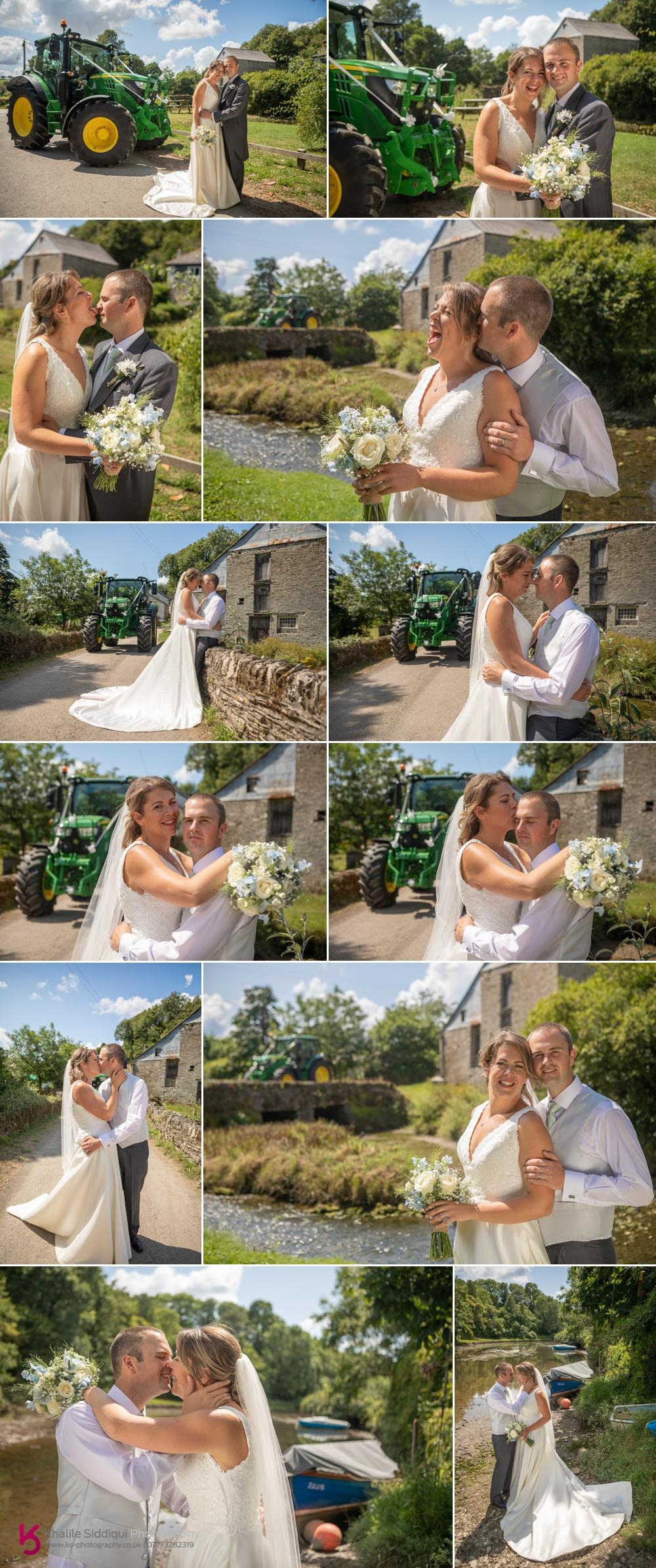 We then headed to the marquee to get the rest of the group photos.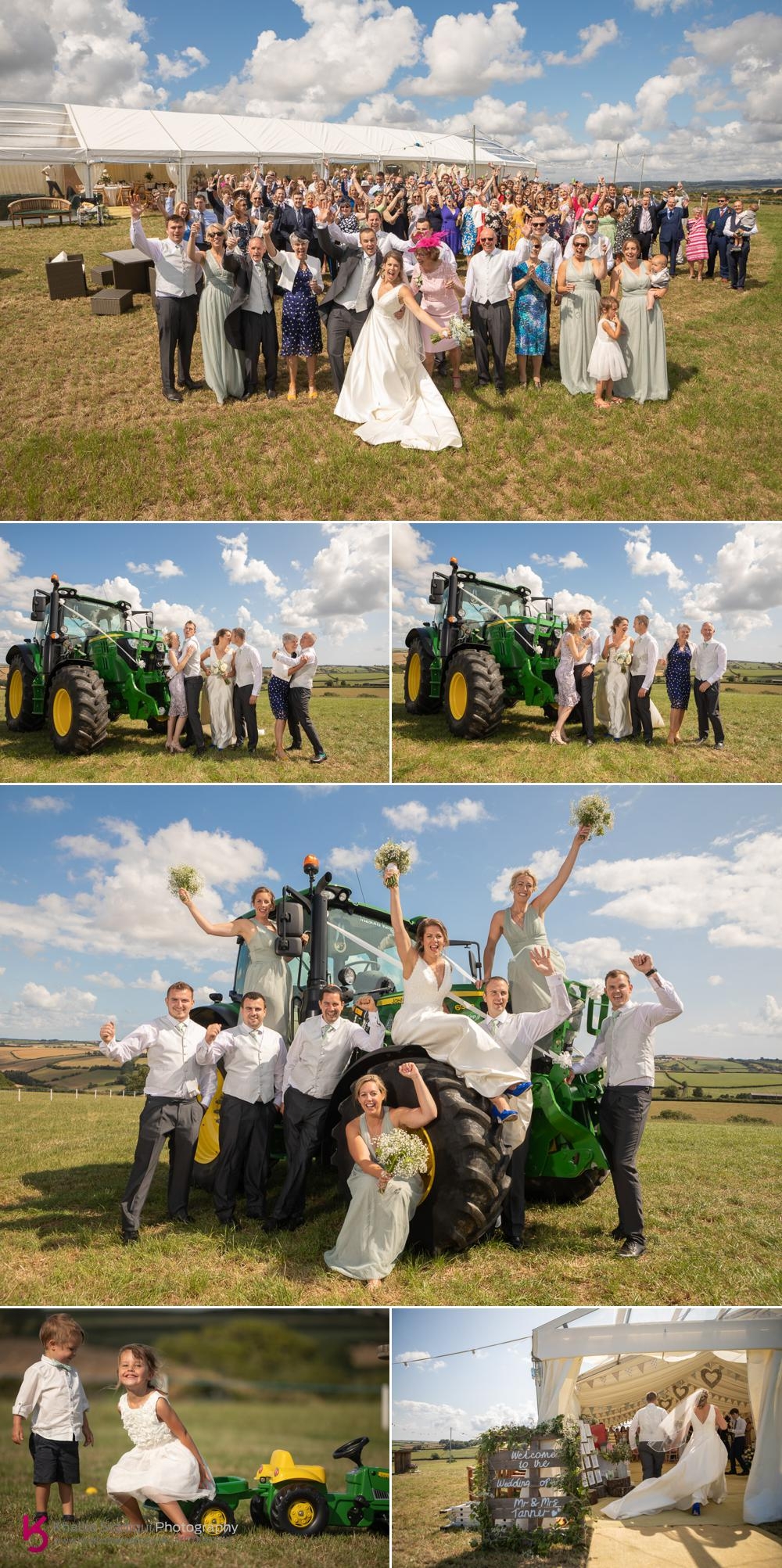 On arrival at the marquee I popped in to get some detail shots, and saw what Andy Taylor 'Sam's friend' had done with the marquee. Not to mention the four tier cake from Sarah's Cake Shop in Looe.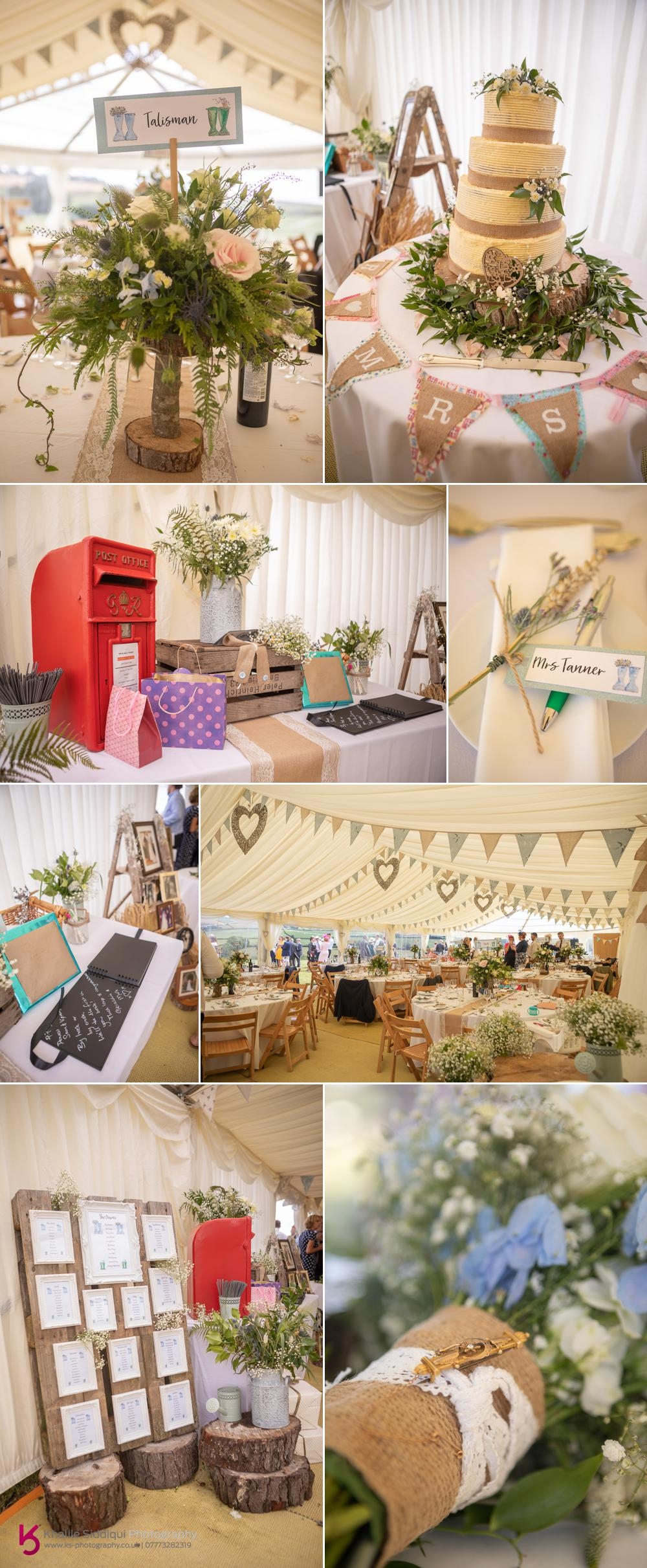 After a really beautiful (and plentiful) meal provided by Couch's Restaurant in Polperro, it was time for the speeches.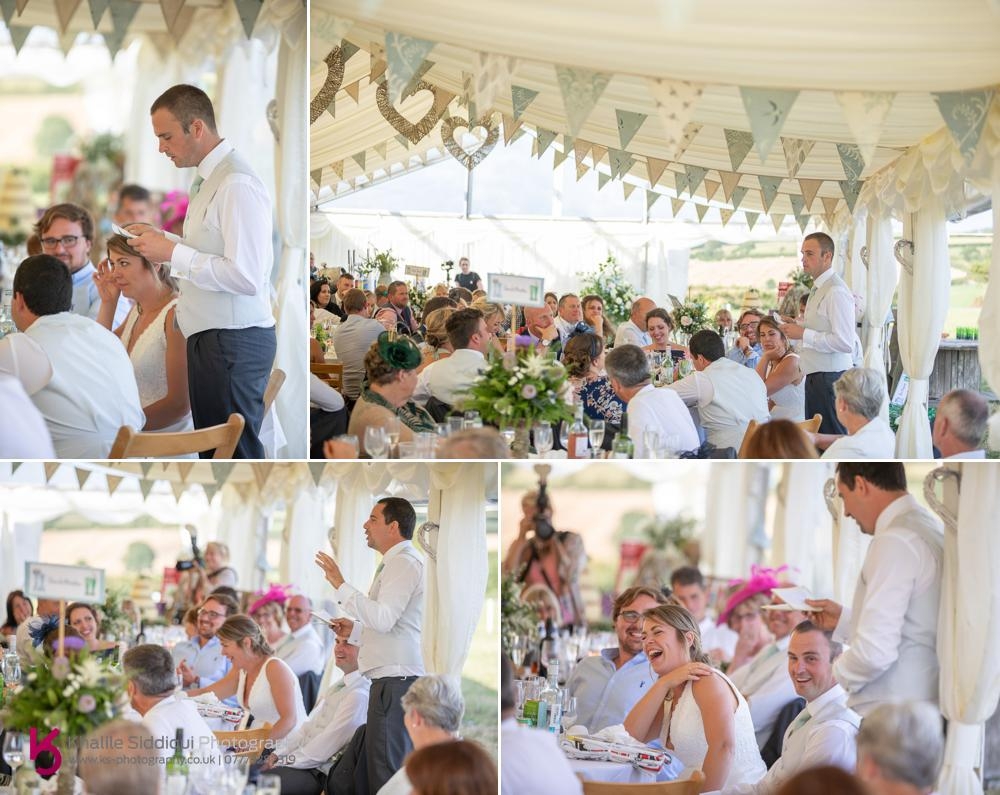 And after a few playful photos with the bridesmaids, It was time for some couple photos in the late afternoon sun.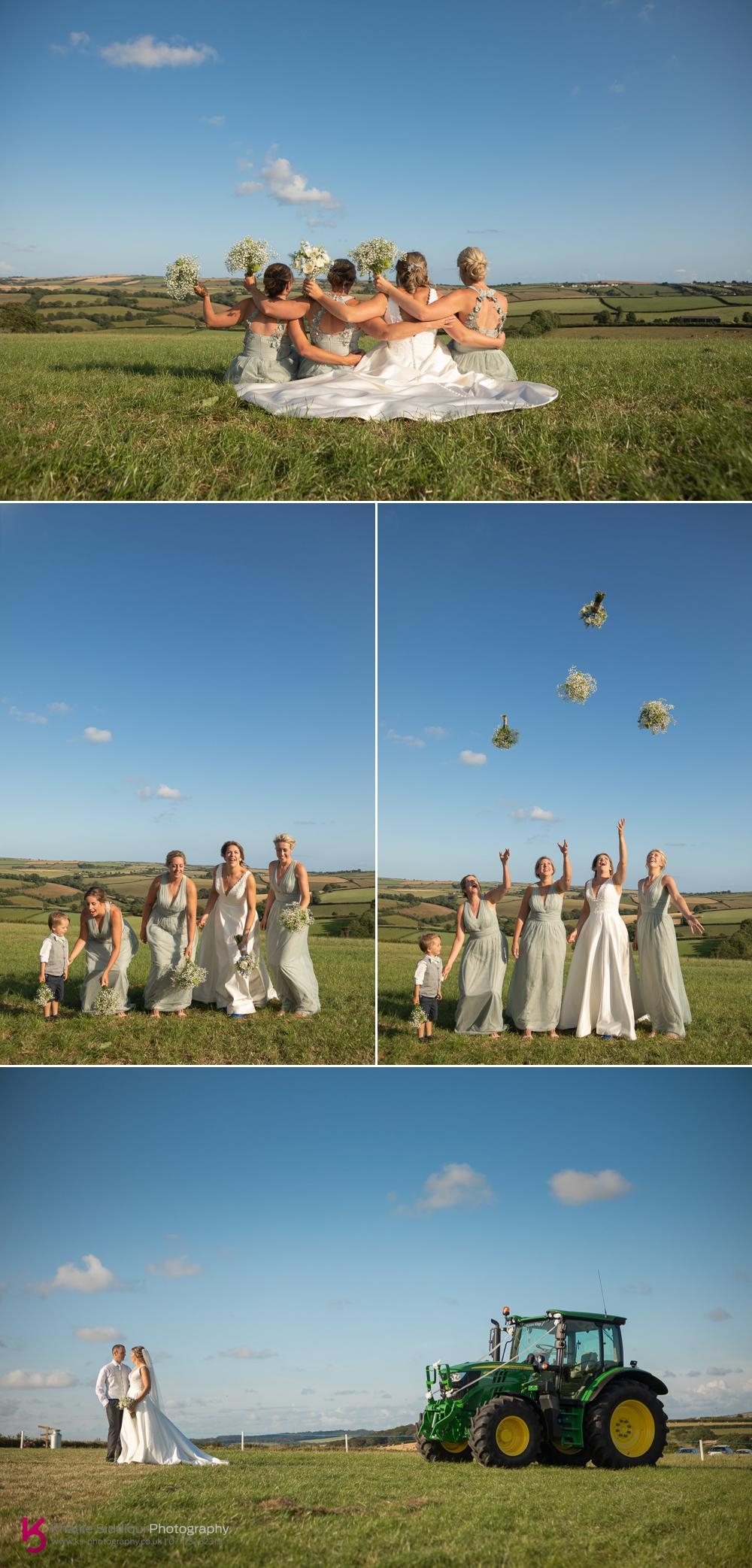 Kerenza had seen some couple photos I'd done in some long golden wheat in late afternoon sun and wanted to replicate it. Unfortunately for Kerenza the wheat had been cut a few days before the wedding, but luckily for me I've always wanted to do a shoot in a freshly cut wheat field with the bales still around, and so I described my vision to Kerenza and Sam and they too got excited, I hope you guys are pleased with the results!!!





Before we knew it, it was time to head back to the marquee to welcome all the extra evening guests.





Before I left I showed Sam the back of my camera and asked if he fancied a photo with his tractor lit up, to which of course he jumped at, and then I wanted to get a closing shot of the Absolute Canvas marquee with its 'Bell End' lit up by the evening disco lights, and what better constellation to be rising in the sky at a Young Farmer wedding than 'The Plough'!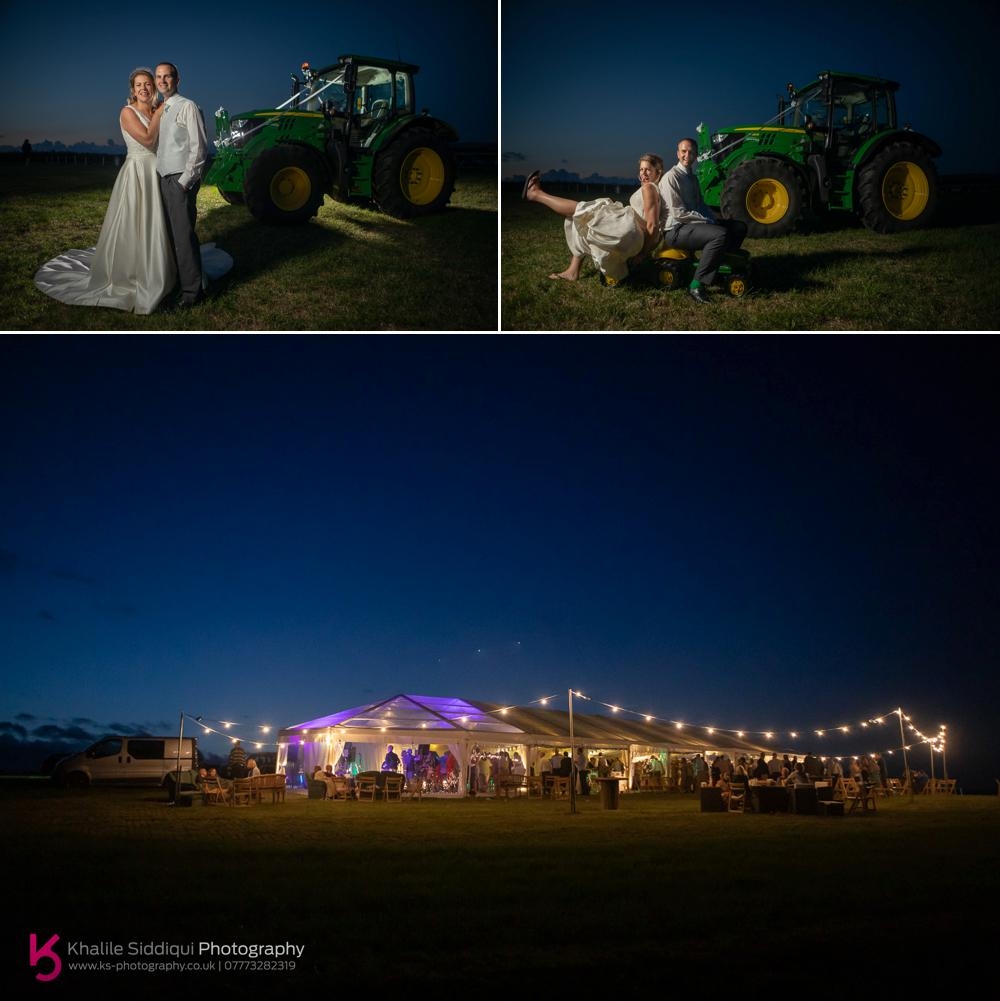 Dearest Kerenza and Sam, thank you SO much for asking us to be part of your very special day, Tamsyn and I had a ball!!!!

If you're planning your own wedding, be it big or small, home or away, please do check out our main weddings page for loads of helpful information to consider when booking your wedding photographer.

Much love

K&T xx

Suppliers:

Marquee: Absolute Canvas
Makeup & Beauty Treatments - Tamsyn Siddiqui Makeup Artist & Beauty Stylist
Flowers - Andy Taylor
Cake - Sarah's Cake Shop
Dress & Suits - Colins Bridal
Catering - Couch's Restaurant