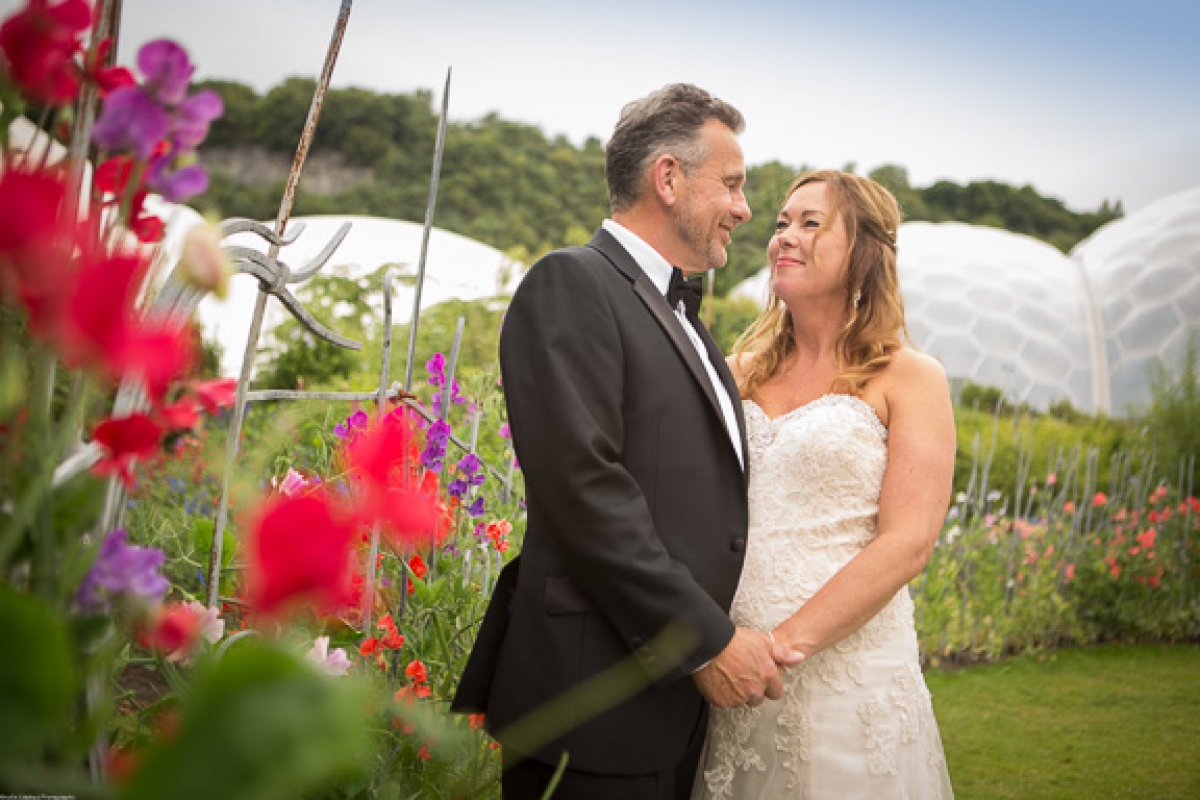 Eden Project Wedding - Andrea & Nigel
Share on Facebook Share on Twitter
26th July, 2016
---
It was important to us that our day was about having our close friends and family join us to celebrate our love and marriage in an informal, lively and fun day - you have not only perfectly captured the joi de vive of the day - but contributed to it with your sense of fun and great humour. It was also reassuring that you suggested that we met for a consultation before the big day so that we felt confident that you knew exactly what we wanted and just left it to you to work your magic ! So glad you were recommended to us. Xx

Andrea and Nigel weren't going to have a photographer at their Eden Project Wedding, but after receiving recommendations from a couple of our past brides, Andrea came hunting me down to help them with their wedding's photographic needs.




Because of the nature of Eden the landscape changes every couple of weeks, so I decided to get there a little bit early to see what was in bloom. I was soon joined by Nigel and his best man Rob who arrived soon after, followed by a lot of very dashing and glamorous looking guests, and soon after by Andrea and her brother in Nigel's F-Type Jag.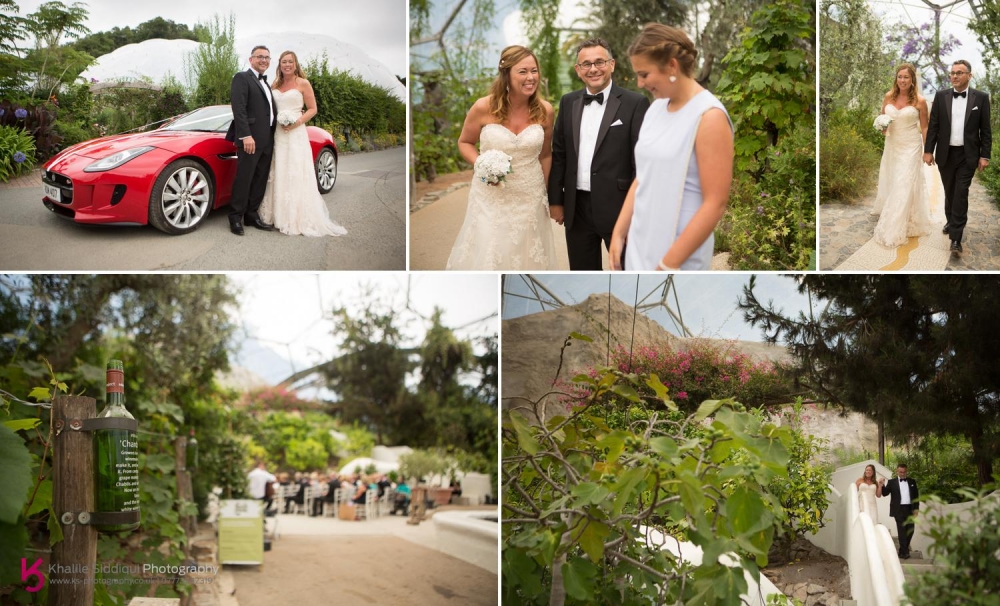 Andrea and Nigel wanted the day to feel more like a party than a more traditional wedding, so decided to walk down the aisle together, which I think took a bit of tension out and injected it with fun!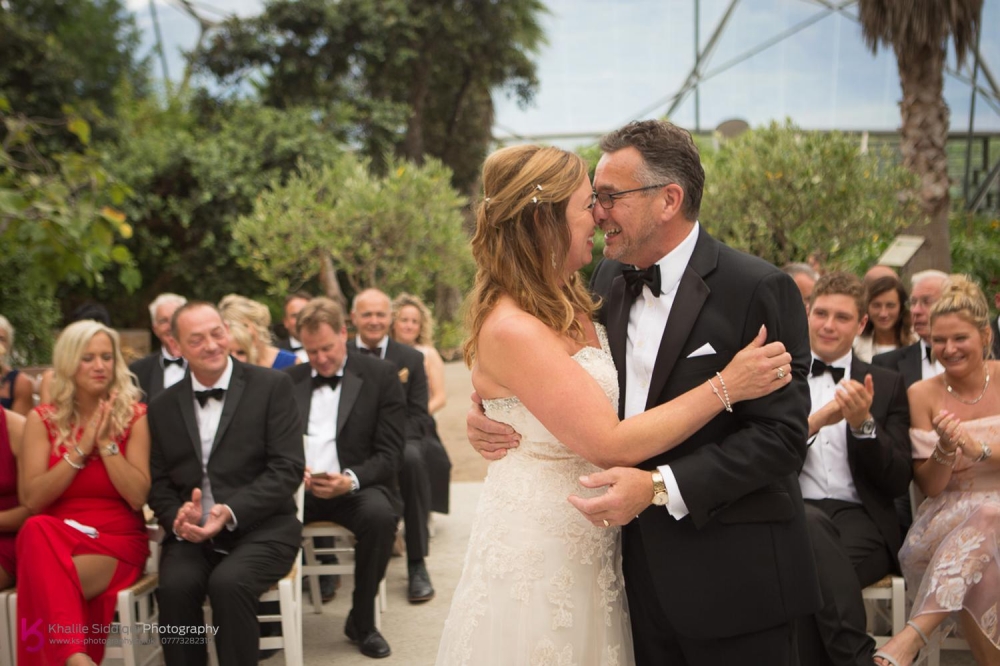 Which seemed to be the common thread thought the proceedings.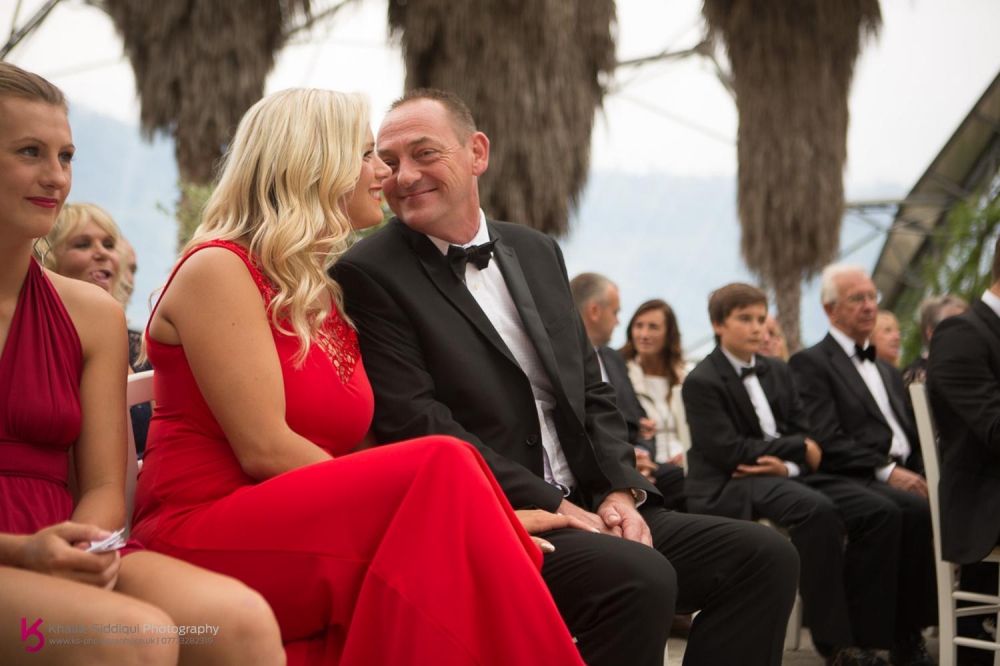 After the ceremony there was no shortage of congratulations, canapés and drinks with entertainment on the guitar from
Jamie Gifford
.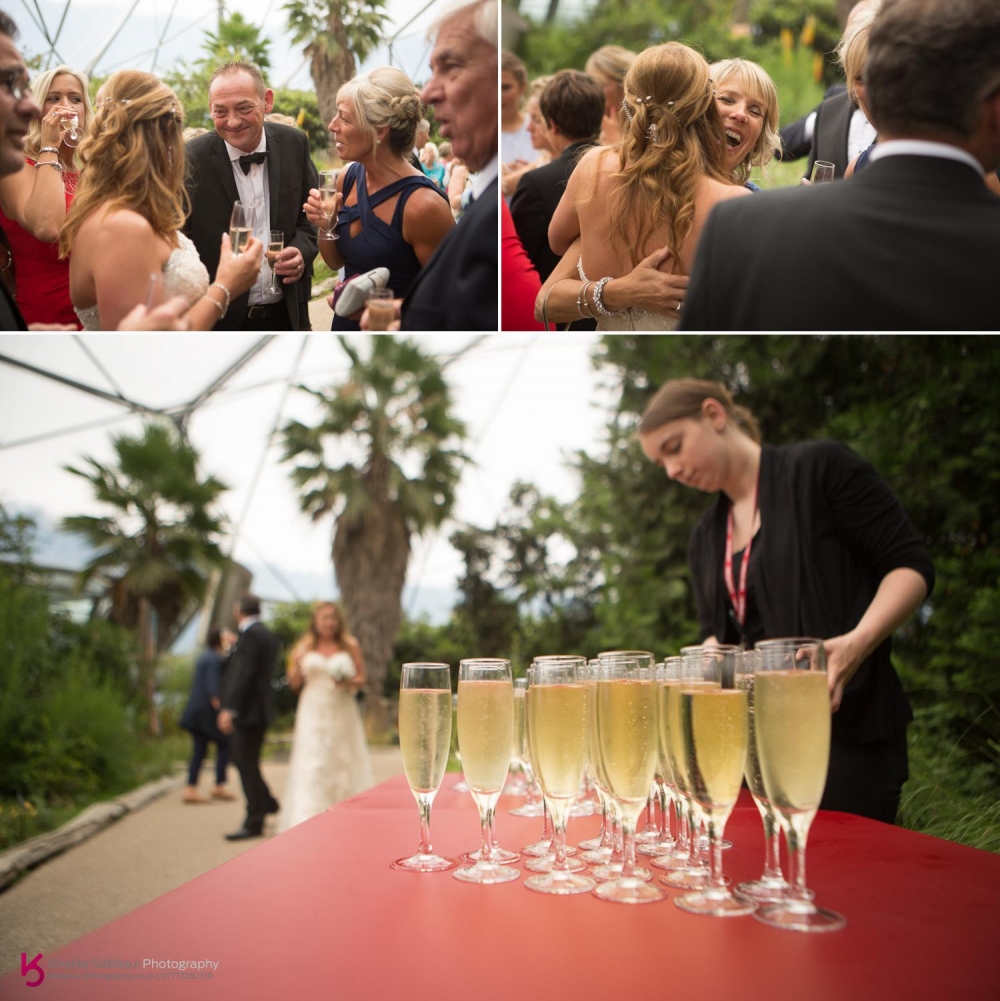 Andrea looked stunning in her dress, but then I just knew she would when she said that she'd bought it from
Vu's Bridal
in Wadebridge.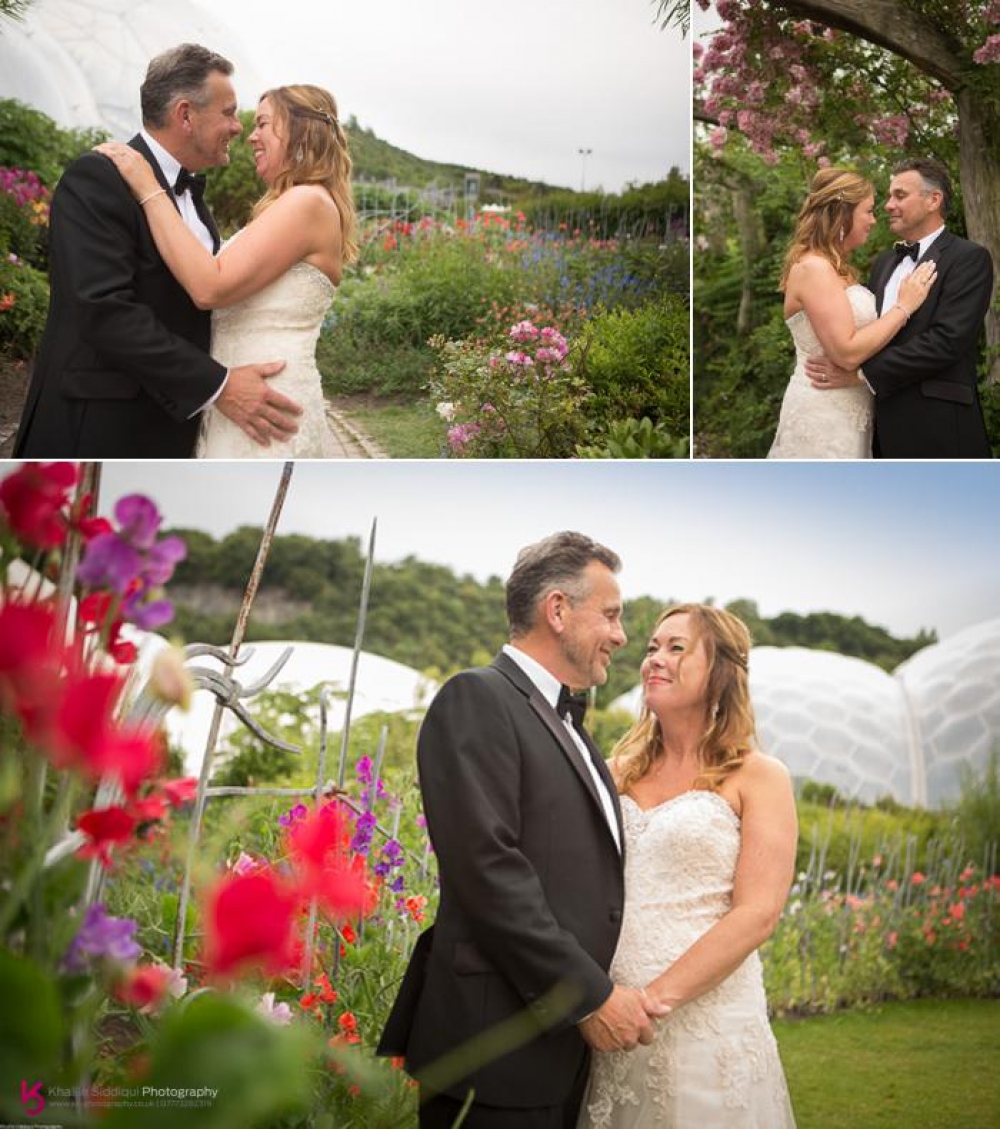 We didn't have a massive list of group photos to do, nonetheless they were great fun all the same.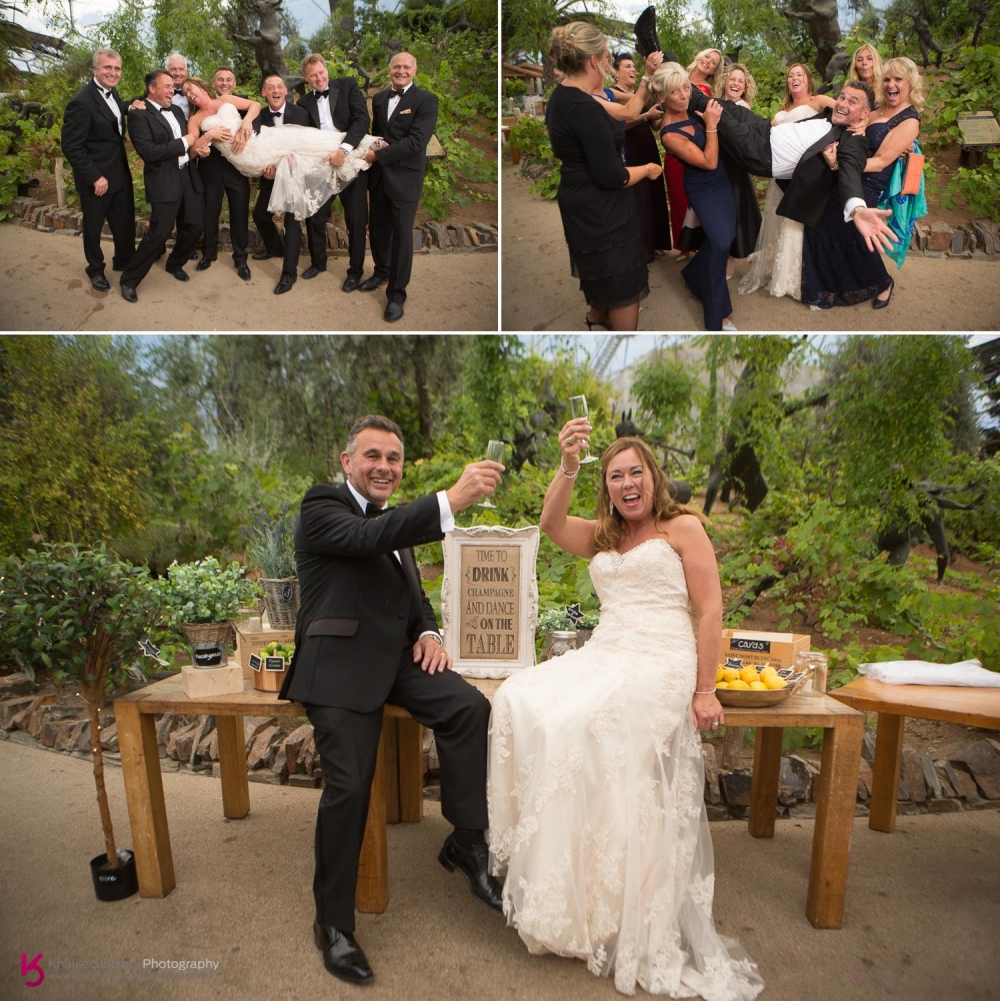 Before the guests went into the wedding breakfast I captured a few of Andrea's little details to enhance the table decor. Her and Nigel had written little personal messages on the back of the place setting hearts which doubled as part of the wedding favours.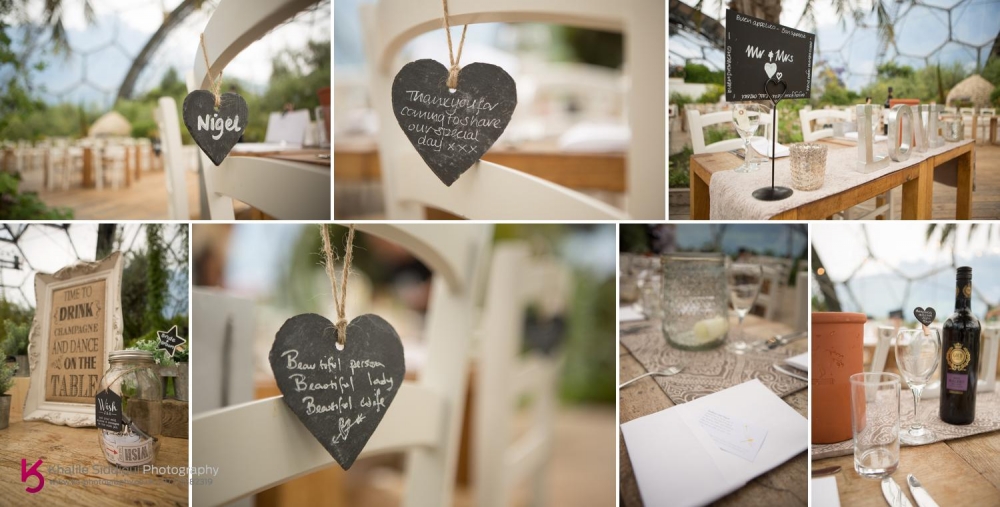 There were three open and honest speeches which managed to raise more than one set of tears for a few reasons.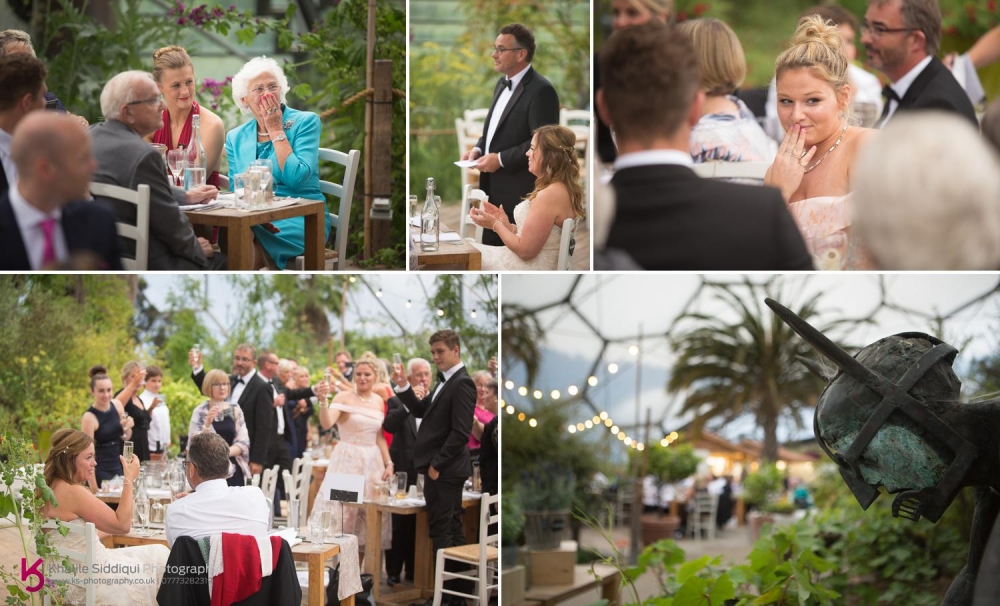 One of their guests made them their wedding cake, and I'm told her trademark cakes tend to be risqué to the extreme, so Nigel was relieved to see that she'd gone for a classic approach.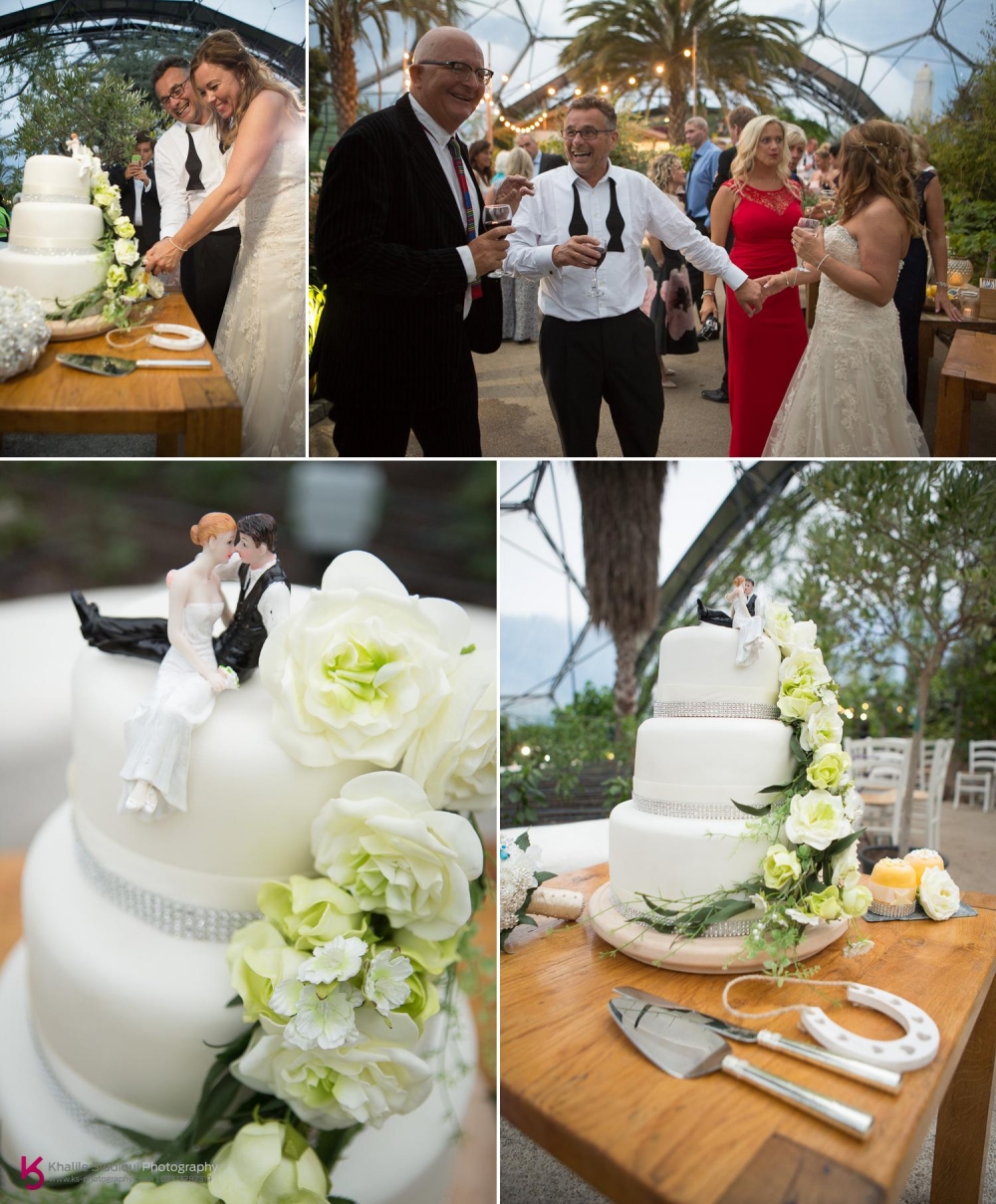 For the evening entertainment they commissioned the services of
The Great Little Band
, who I've been fortunate enough to have heard at several events, and NEVER have they failed to get the party going. But this party's first dance did put a lump in my throat, as Andrea and Nigel had chosen Louis Armstrong's 'We Have All The Time In The World' which was the first dance at my own wedding and it was the first time I've heard anyone else choose it for their own.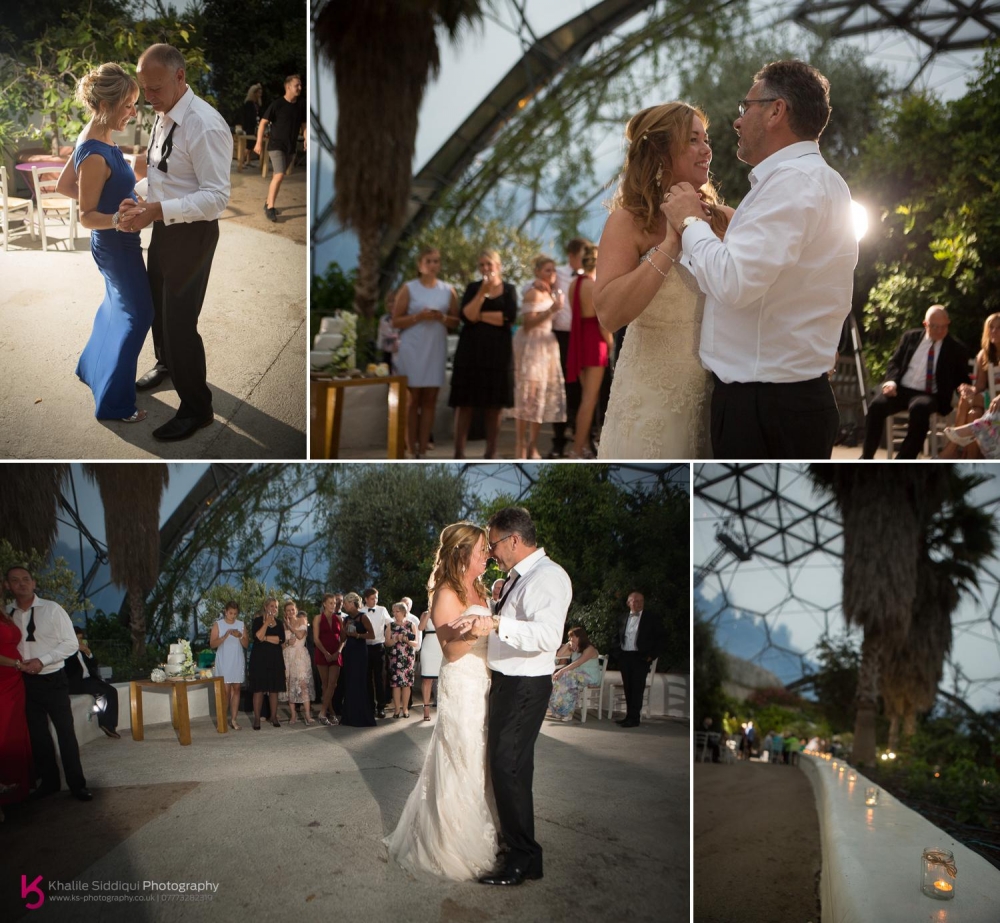 Dearest Andrea and Nigel, thank you SO much for letting me be part of your very special day. I really truly loved every second of it!!!
If you're planning your own wedding be it at Eden or your own little bit of paradise, please do check out our
weddings page
or
Make an Enquiry
as we do travel.
Love
Kxx