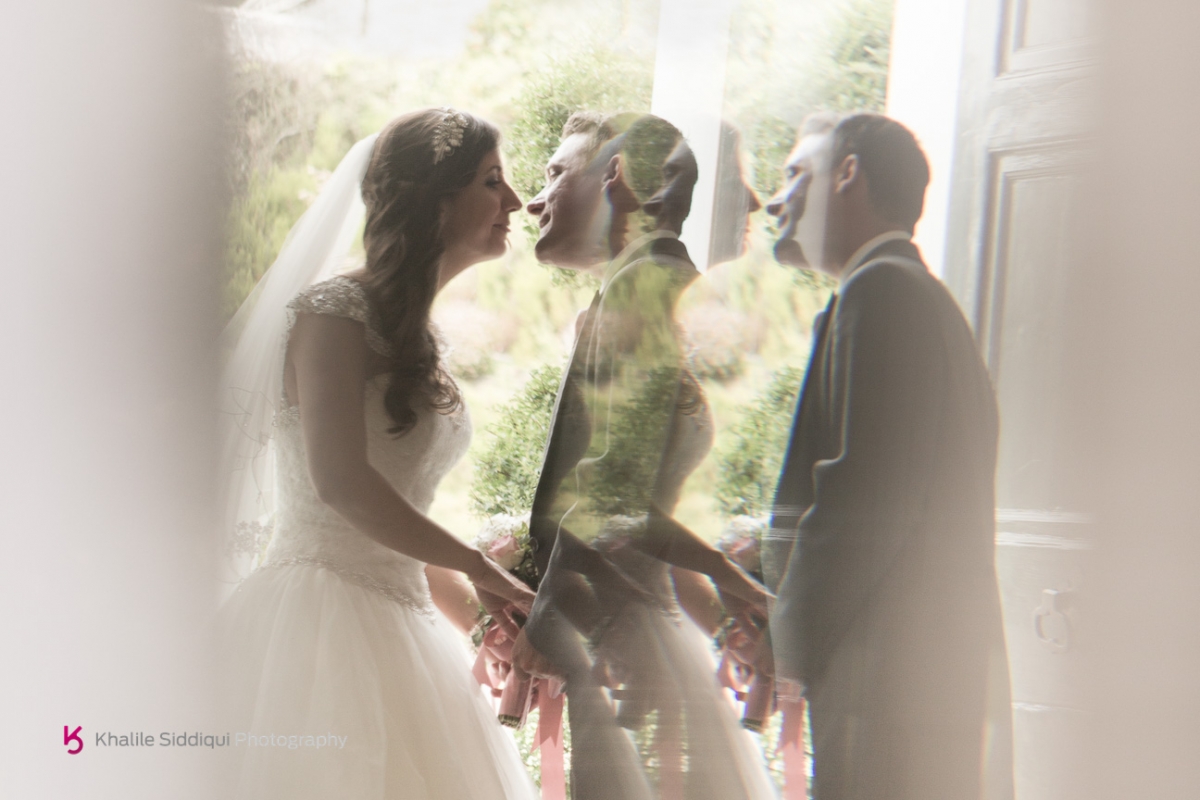 Boconnoc Wedding - Catherine & Keith
Share on Facebook Share on Twitter
22nd August, 2016
---
We could not believe how amazing and professional you both were. You helped us to feel at ease and relaxed and it is clear to see you love your work. We are both so pleased with the photos, beautiful and a real story of the day, just what we wanted. Thank you Khalile and Tamsyn, we thought you were wonderful but not only us..... Our guests loved you too, a very good sign!

Its ALWAYS a treat to visit Boconnoc, especially when its a Boconnoc Estate Wedding full of people recommending your services and thats how Catherine and Keith found us. My multi talented wife Tamsyn who not only second shoots for me but is also a trained makeup artist on hand all day was booked to do the girls makeup, so while she headed to the girls, I met Keith at Trecan Farm Cottages. Not only was this delightful little complex of holiday accommodation just a couple of minutes from the estate, it also happens to be Catherine's family home, which was VERY handy.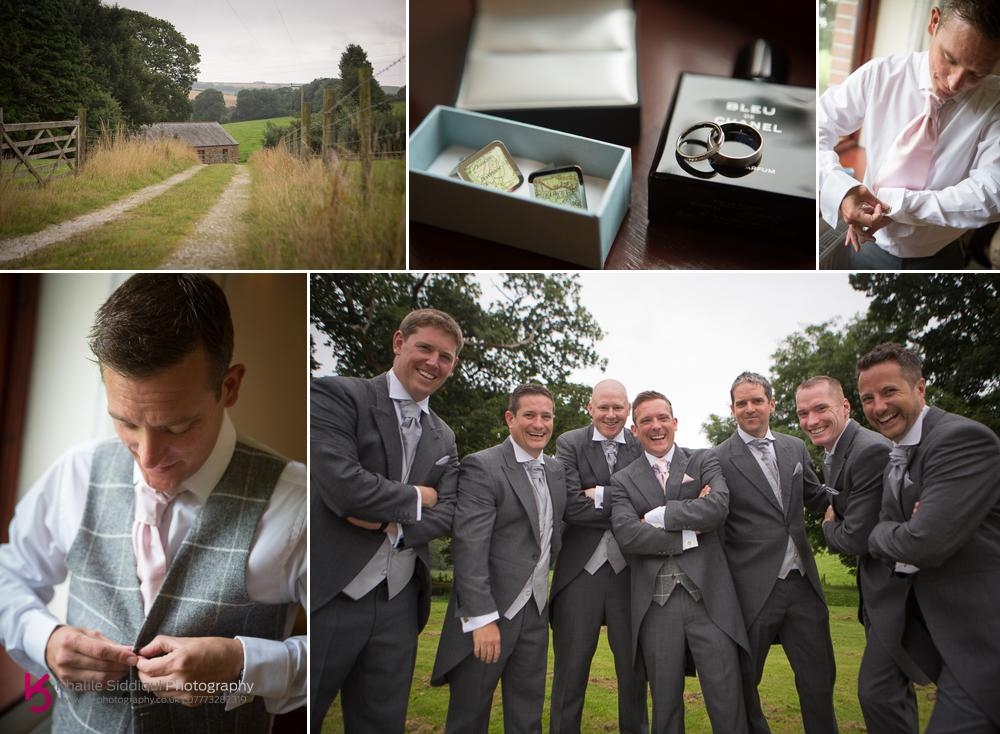 It was a first time that I've met the groom at the Brides home getting ready before without the bride, but Keith has such a close loving relationship with Catherine's parents and brothers, it was lovely to see :0)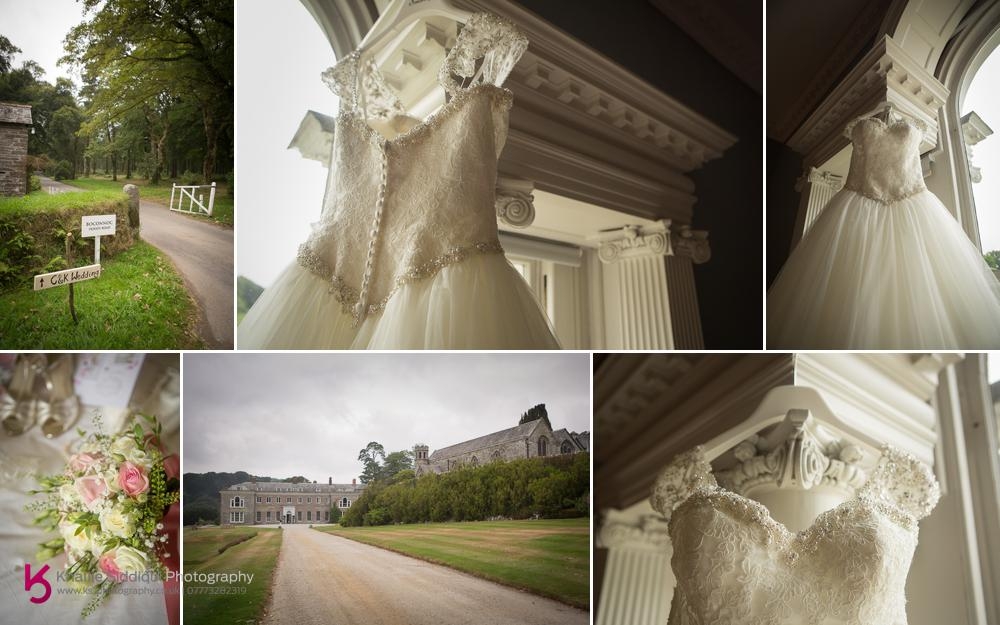 Late morning I headed over to the house to catch up with the ladies getting ready with the help of Tamsyn doing the makeup and
Charleine Wain
(Formally of BBC's The Apprentice) doing the girls hair.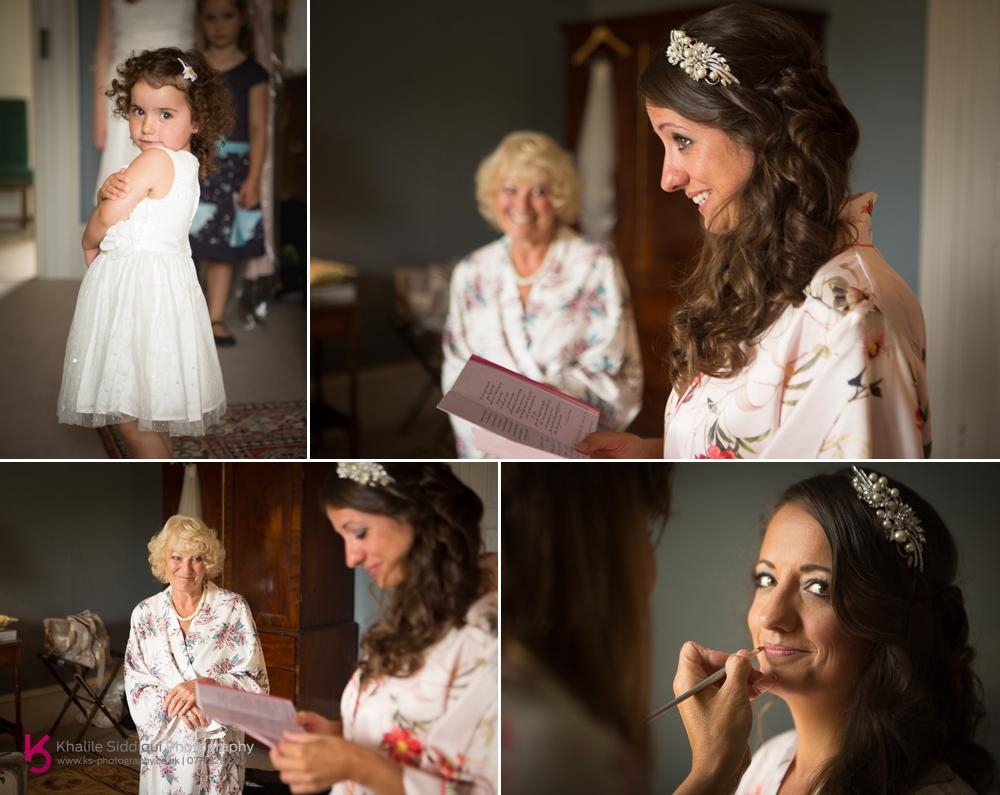 Catherine went to
Prudence Gowns
in Plymouth for her Sincerity wedding dress (I'll tell you a funny story about that later)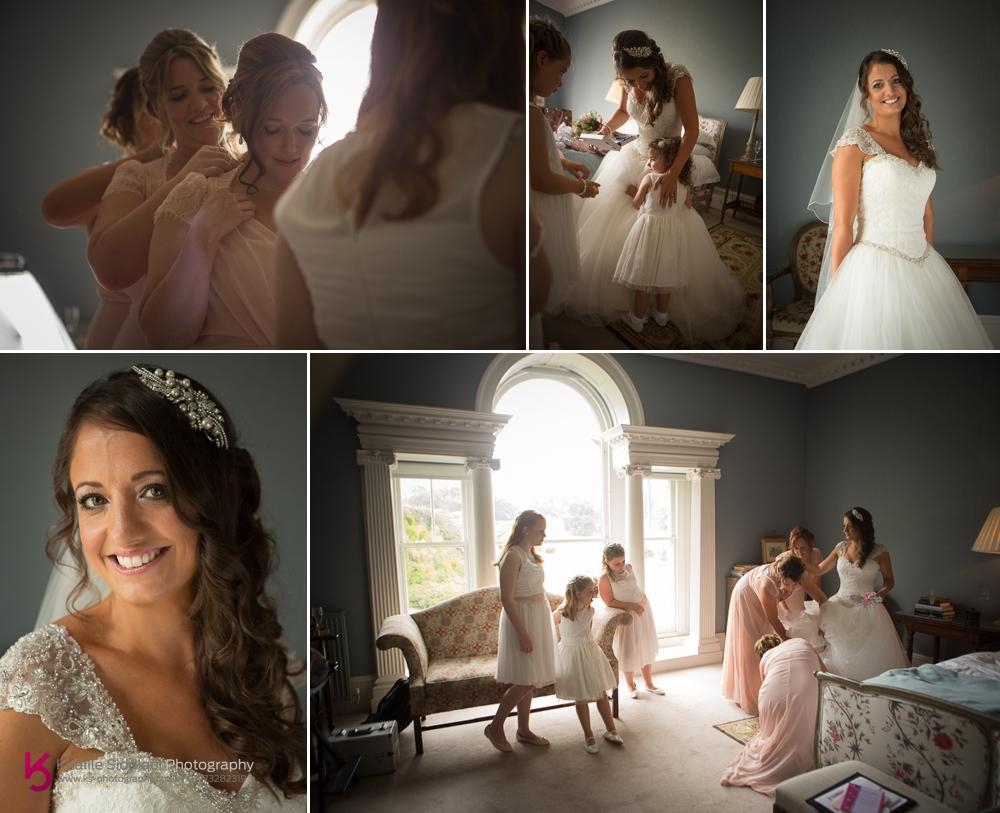 We didn't have ages, but there's always time for a few relaxed family and group photos.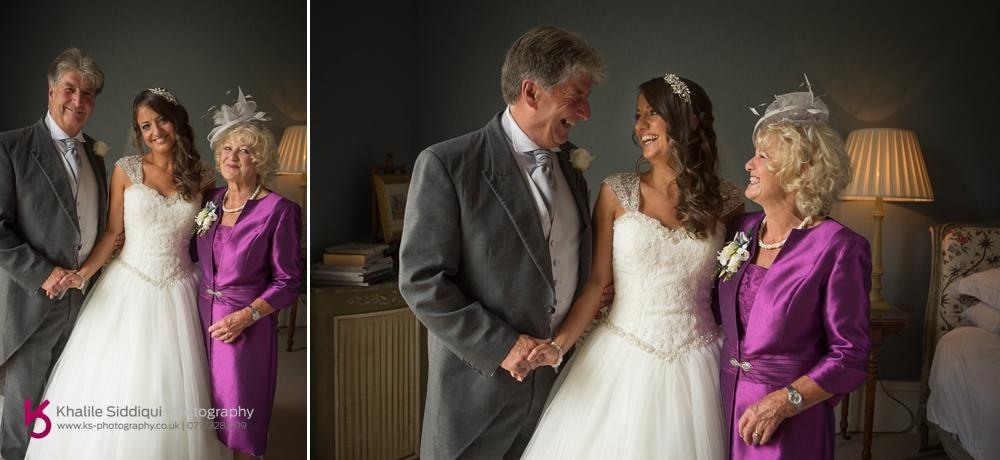 Then we took the short walk to the church where we found possibly my favourite vicar Roger waiting for us. I first came across Roger earlier this year at
Lauren & Ryan's Lanhydrock wedding
. You know when you meet someone who absolutely loves their job, and really immerses themselves in their work in a loving way, well thats Roger.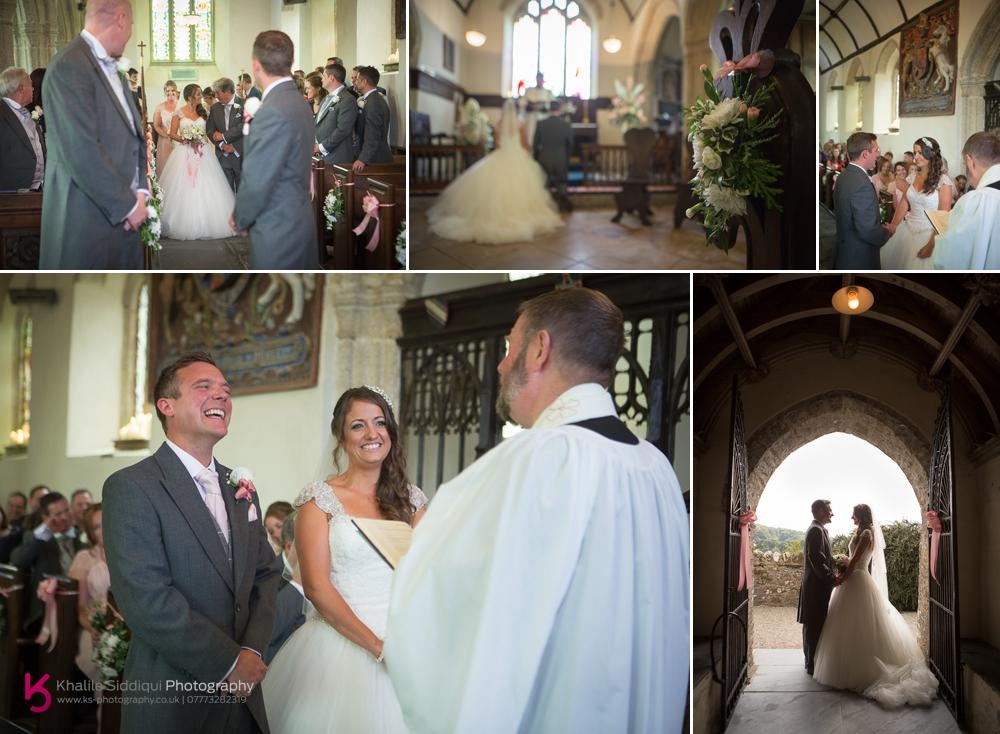 The ceremony was lovely as I knew it would be, especially the part where Keith said "I WILL" before Roger had a chance to finish the question about "Will you Keith take...". Everyone loved that bit!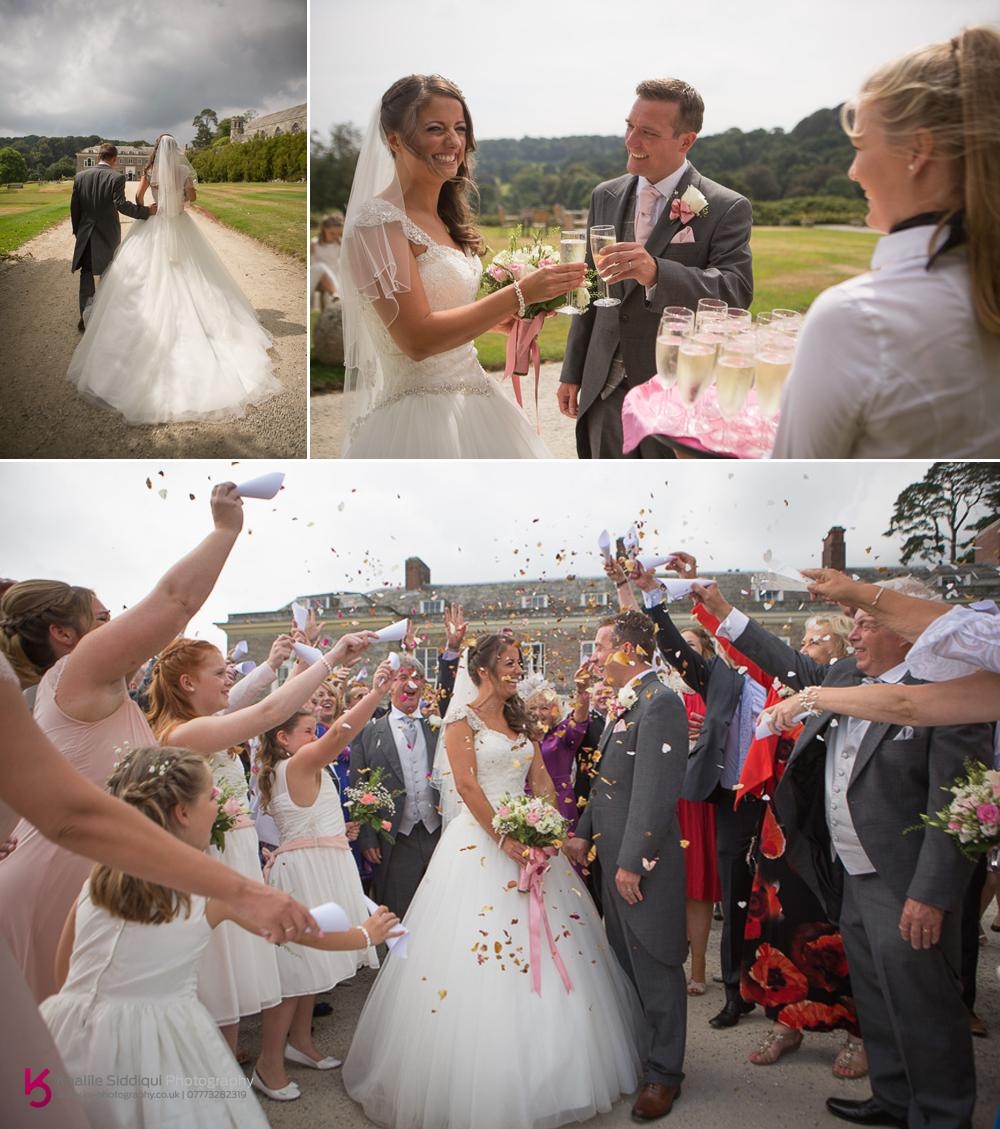 After the ceremony we wasted no time getting back to the house where drinks were waiting, supplied by
Anytime Anywhere
who were catering on the day, and the fabulous
Swing Kings
who were ready and waiting to start their entertainment which would carry on into the evening.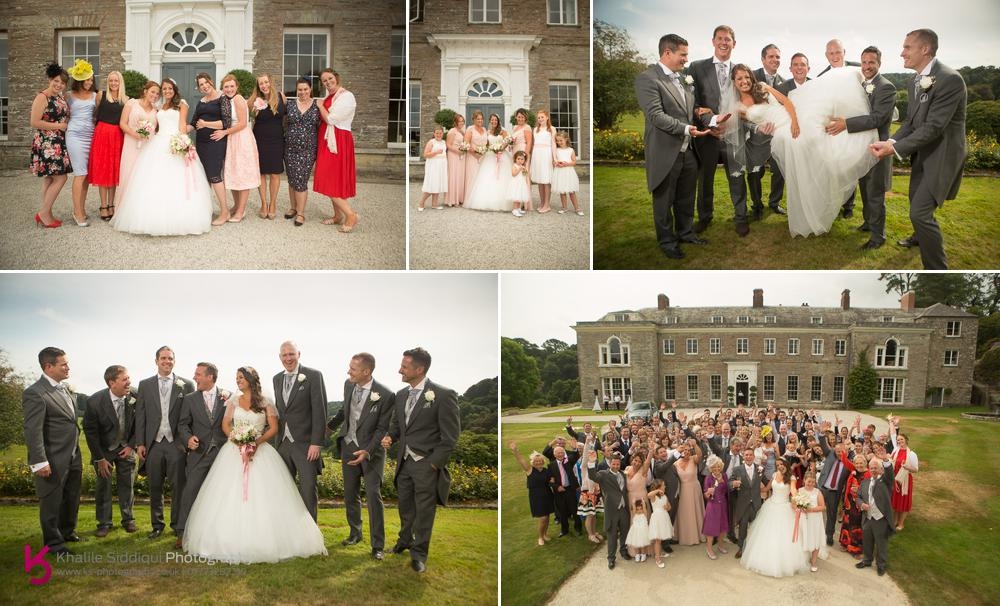 There were loads of lovely little details scattered around the house, to enhance the day.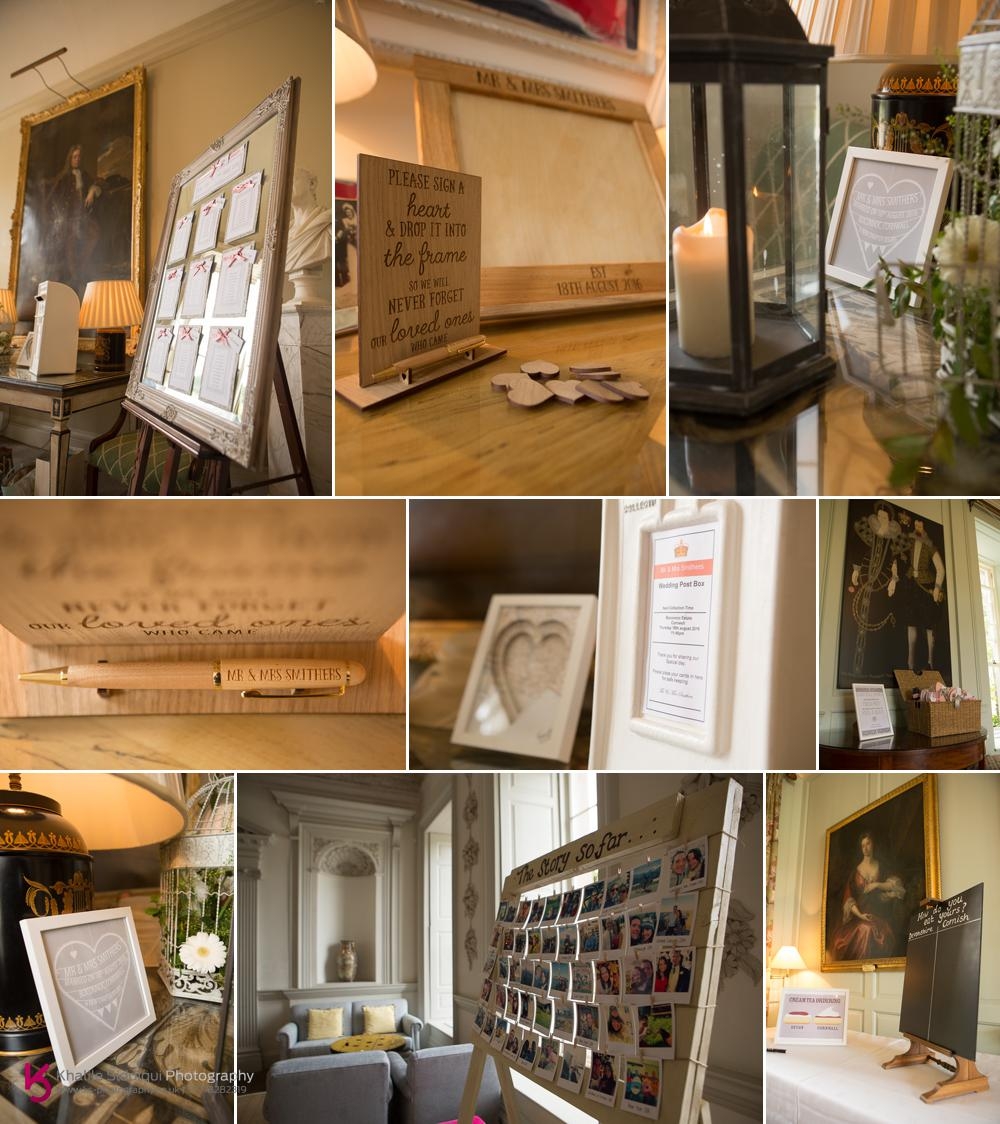 It wasn't the shortest wedding breakfast with the one and a half hour speeches, but I have to say, it didn't drag at all. With four CRACKING speeches the grand finalé came from the best man Robbo. After hearing Catherine's brothers speech I'll admit I thought he'd set the bar extremely high, but with the poem speech Robbo you knocked it out the park!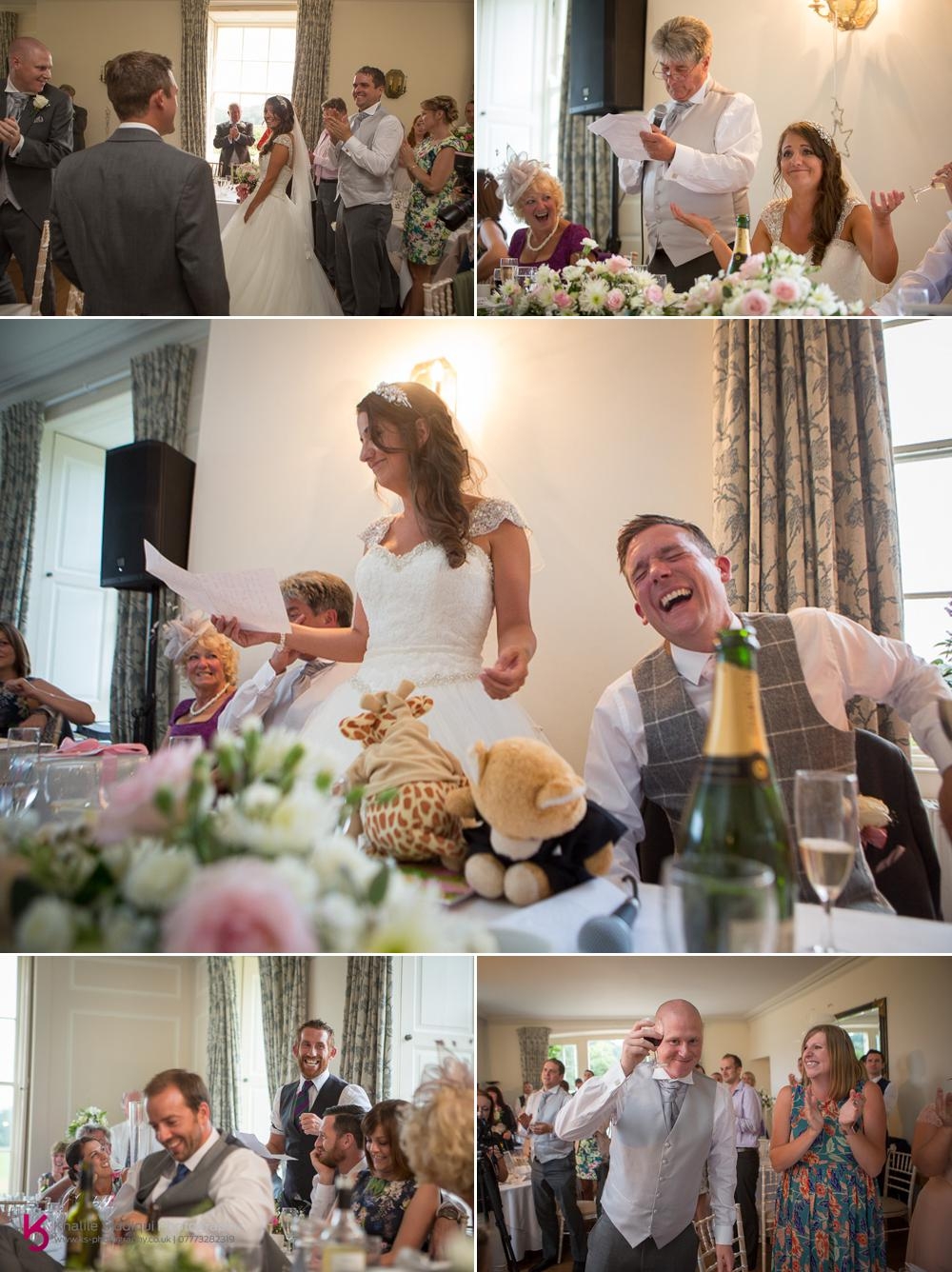 After the wedding breakfast Tams took Catherine upstairs for a makeup change and so we cracked on from there with some couple shots.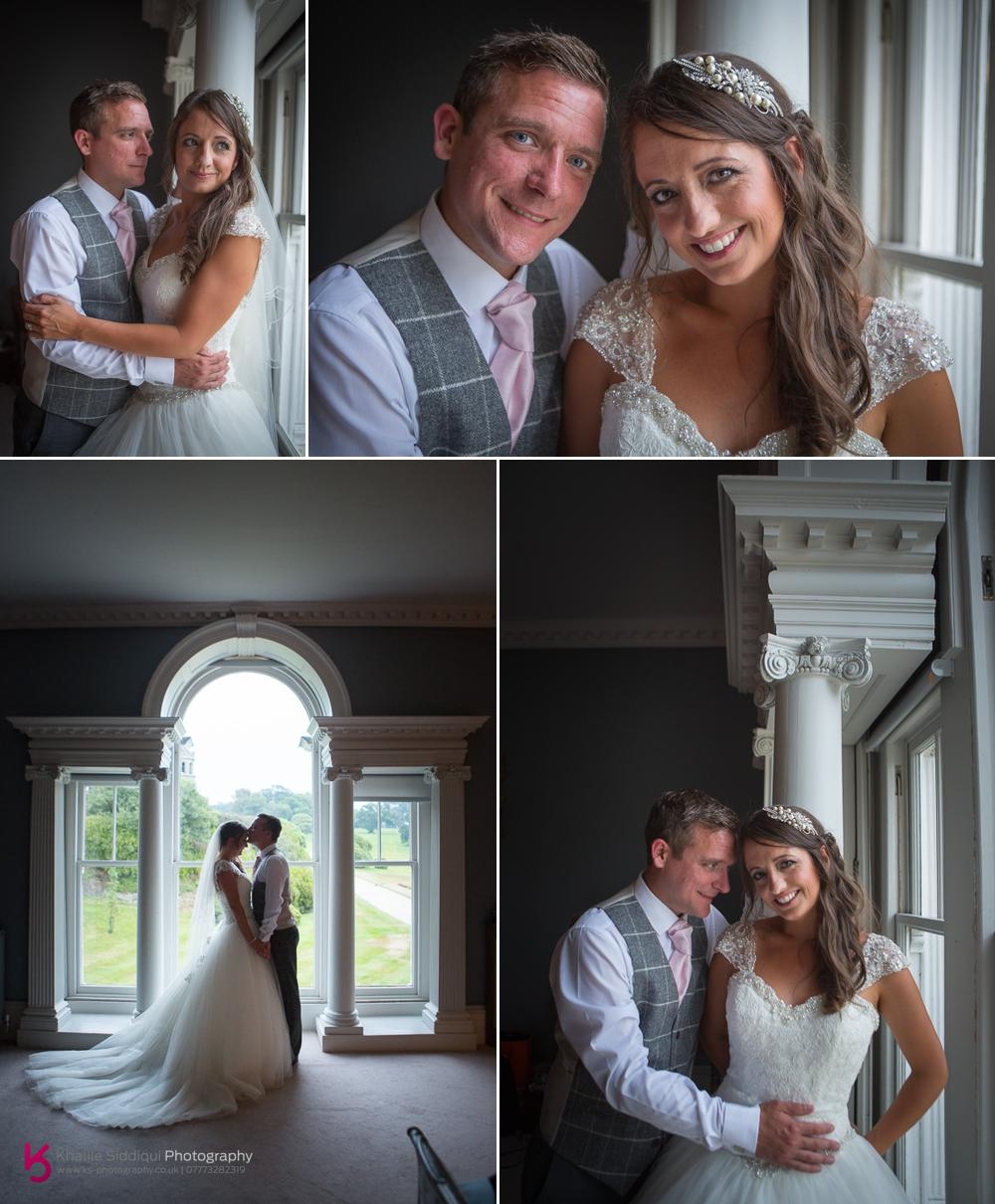 Followed by some on the magnificent stair well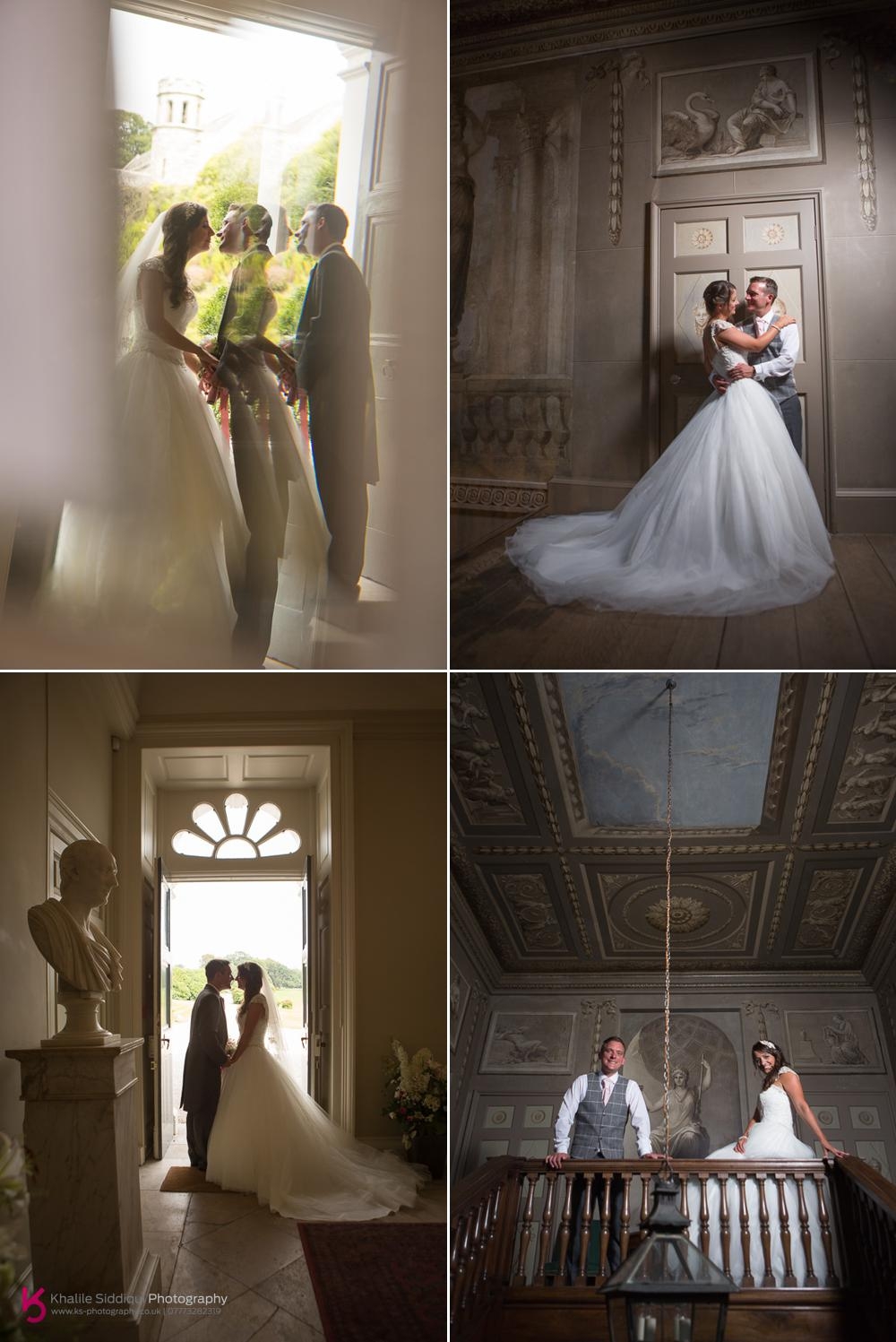 And down at the lake.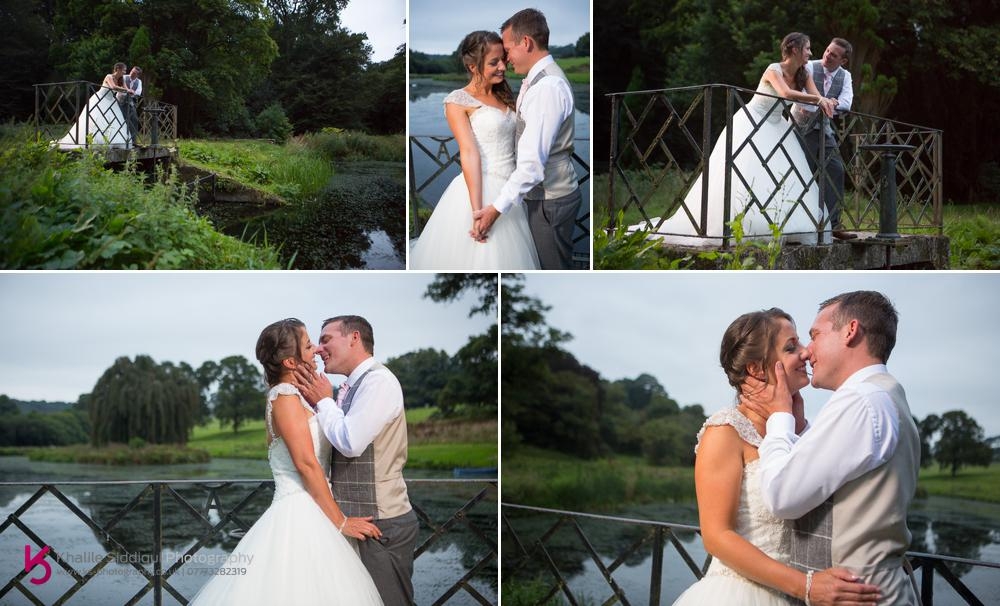 As things were running rather late we wasted no time in getting back to the guests who were ready and waiting for the first dance.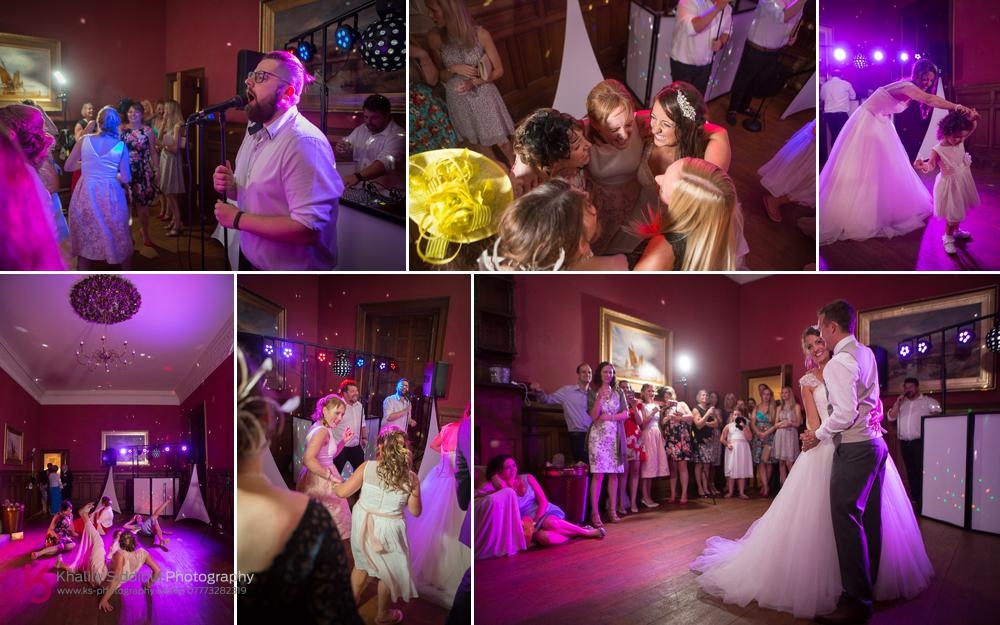 I bet you thought I'd forgotten about that story about the dress! Well, (Catherine, don't scream) after having a drink and a chat with some of the guests I put my kit into the back of our Mercedes and hopped into the drivers seat, and there from the dashboard were a pair of beady eyes looking back at me that belonged to a door mouse! After a quick scream and getting him out, I worked through the sequence of events and came to the conclusion that the little fella must have climbed up between the many layers of Catherine's dress while we were down at the lake in the long grass and caught a lift into the Merc. Cheeky little blighter ;0)
Dearest Catherine and Keith, thank you SO much for letting us be a part of your wedding experience, Tamsyn and I LOVED every minute of it!
If you're planing your own wedding please check out our main
weddings
page, as you'll find loads of really useful information, and we're more than happy to travel :0)
Love K&T xx