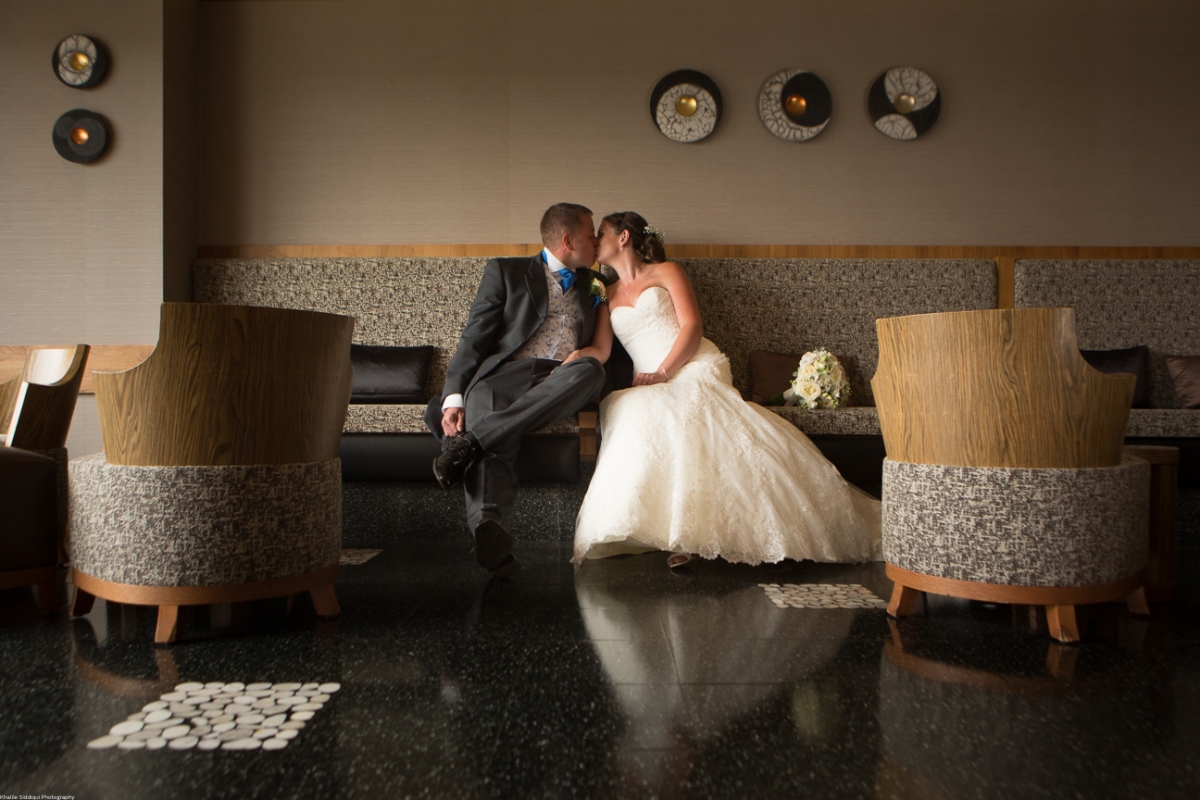 Bedruthan Steps Hotel Wedding - Lindsay & Kevin
Share on Facebook Share on Twitter
9th June, 2016
---
An incredible couple! Finding a great photographer was one of our biggest worries. From our first phone call we felt like we were chatting to an old friend and knew we had to book Khalile and Tamsyn for our wedding. Best decision ever! They were both so helpful throughout. Fitted seamlessly into our wedding party & had an amazing rapport with people - our guests are still raving about them. They went above and beyond and Khalile's blog is such a lovely touch. Photos are incredible.

Lindsay & Kevin booked us for their Bedruthan Steps Hotel after finding out about us at The WED Show, a wedding fair put on by a local wedding magazine.

As with the vast majority of our weddings, Lindsay booked

Tamsyn to do the make up

(which works SO well, what with her being around all day for assisting me with the photography too) so she headed to the Bedruthan Steps Hotel to meet with the girls while I met Kevin and the fellas in Newquay harbour for a few photos.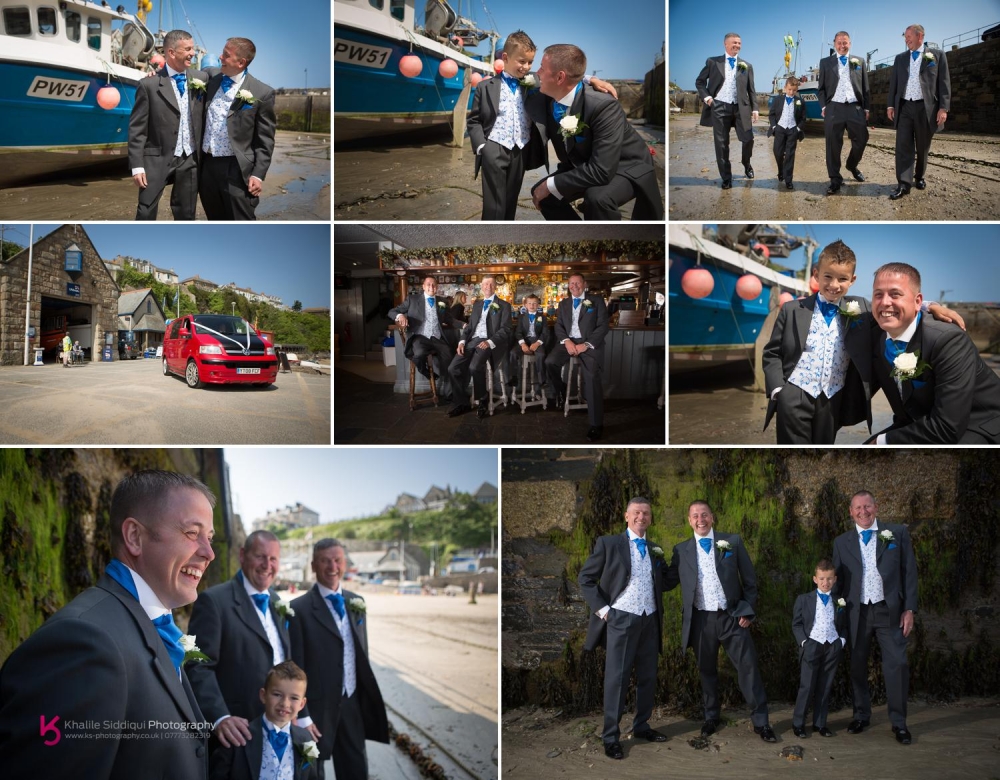 After getting a few photos in the harbour Kev specifically asked if we could pop into The Red Lion, one of their regular haunts while they're in the county, and I could tell just how regularly he visited the place when they said no charge for their drinks!
When I was leaving for Lindsay at the hotel I bumped into Leah & Dan from last weeks wedding who were gushing about their
blog
photos and were enjoying a last moment in the harbour before heading home.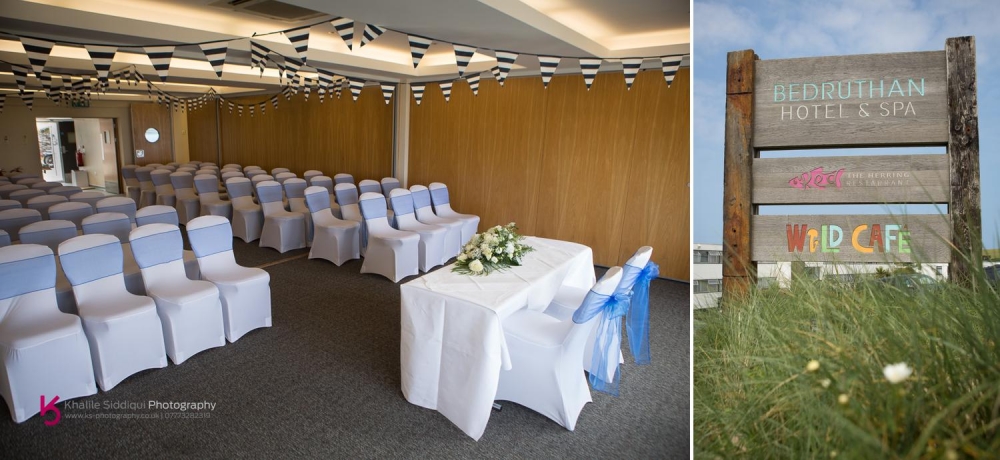 Because we'd not shot at Bedruthan Steps before I couldn't help but go for a sneaky peak at the ceremony room before joining the girls.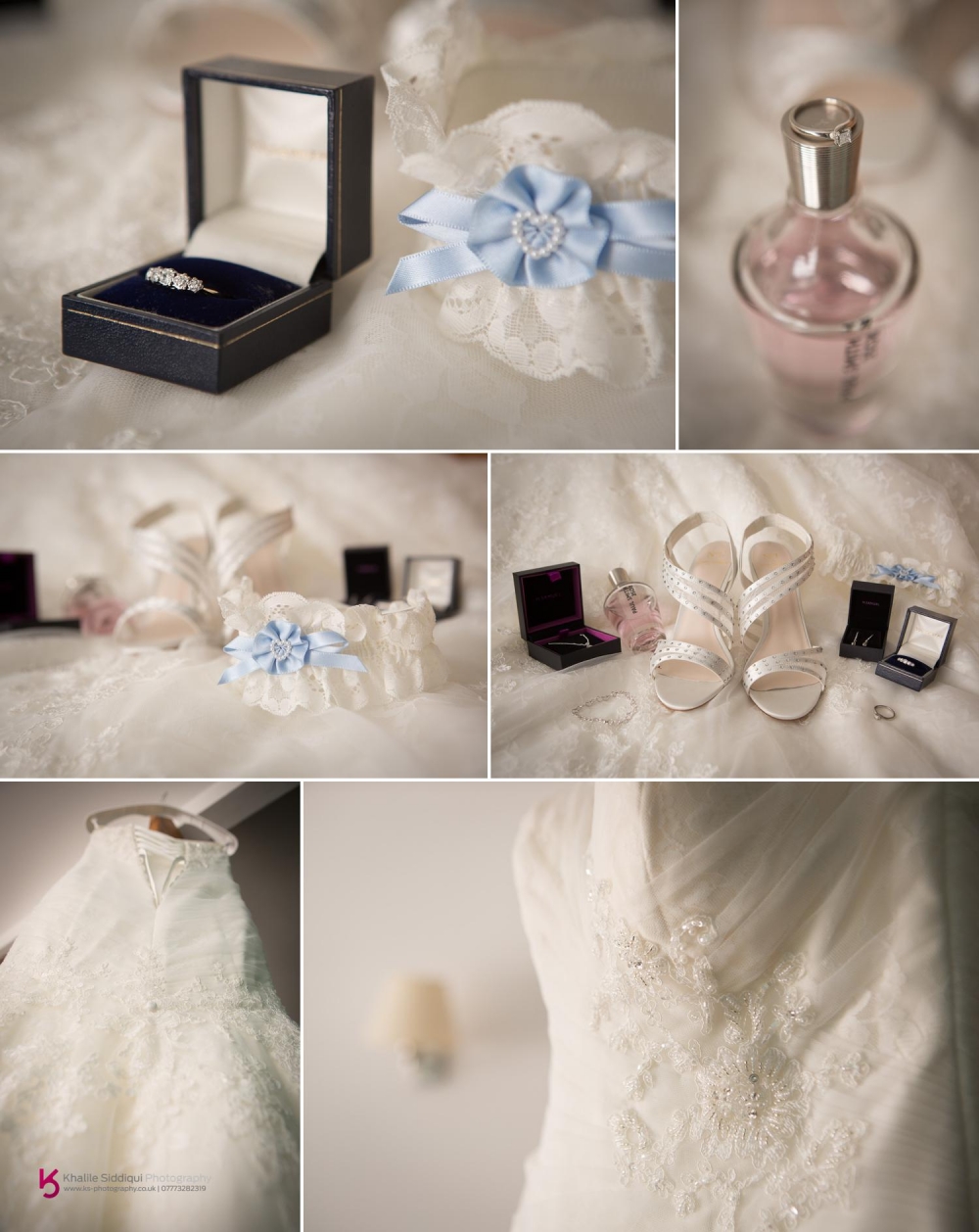 Lindsay found her beautiful wedding dress from
Wedding Belles of Four Oaks
and added Jenny Packham shoes to complete her outfit, she added a splash of colour with flowers from
Kelly Ann
. On arrival I was chuffed to see that Lindsay had booked the lovely
Rochelle Winter
to do the girls hair!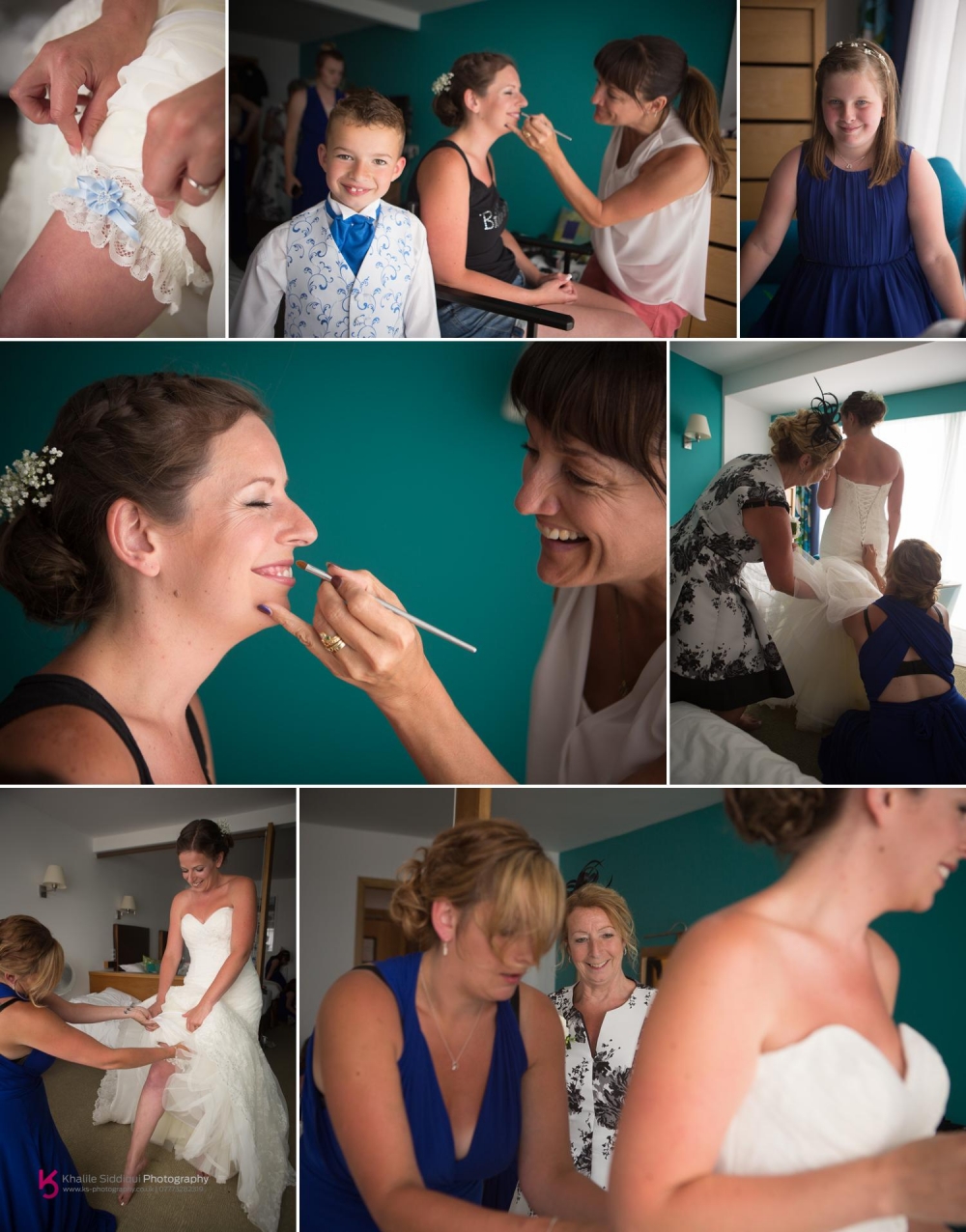 Getting the story telling photos of the day are REALLY important, but d'you know, I LOVE getting the relaxed fun group photos of you and your nearest and dearest in a playful environment, they are SO important to show your loved ones what you really did look like at your best in future years, and for future generations to come!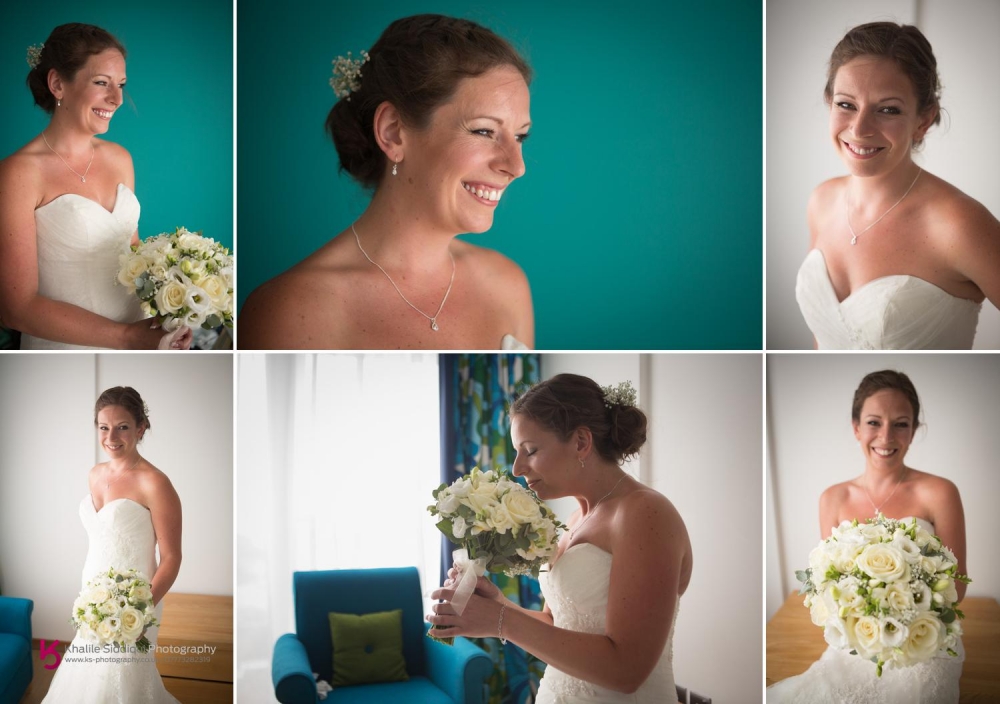 After letting poor Kevin sweat a few minutes we arrived for the main event.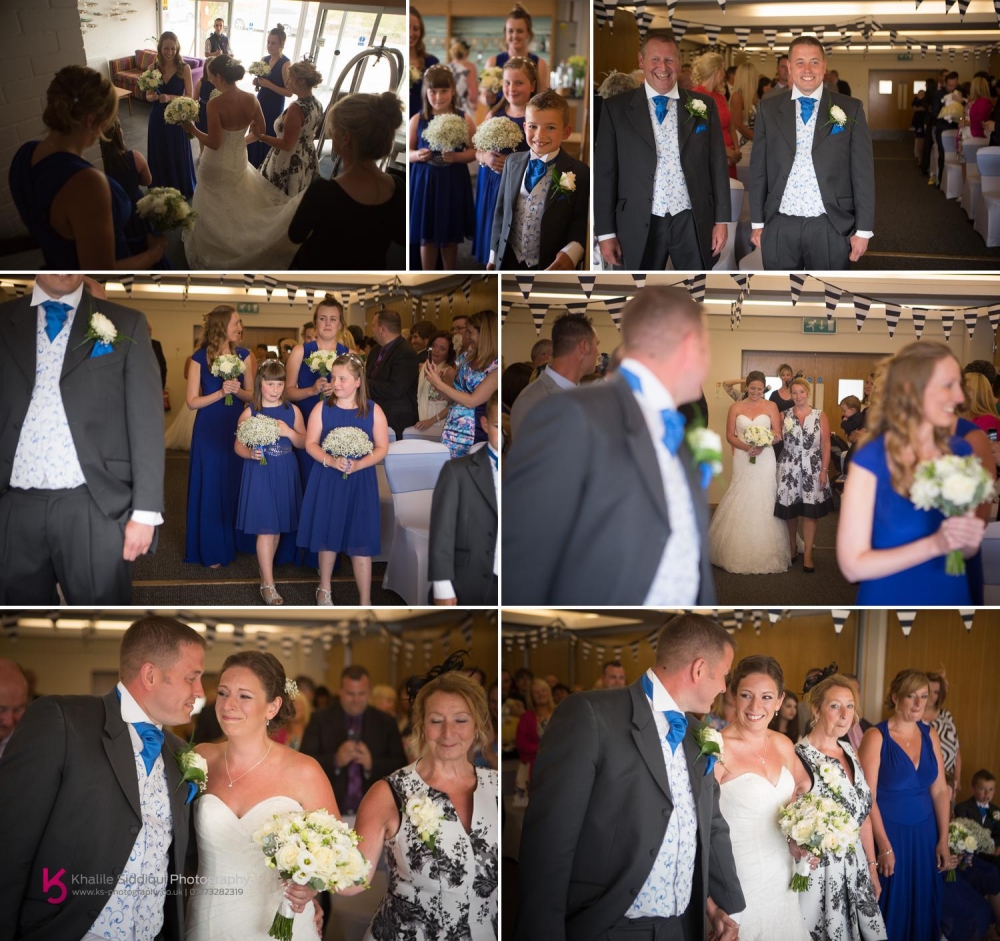 Bless them, I don't know who looked more emotional, Lindsay, Kevin, or the bridesmaids!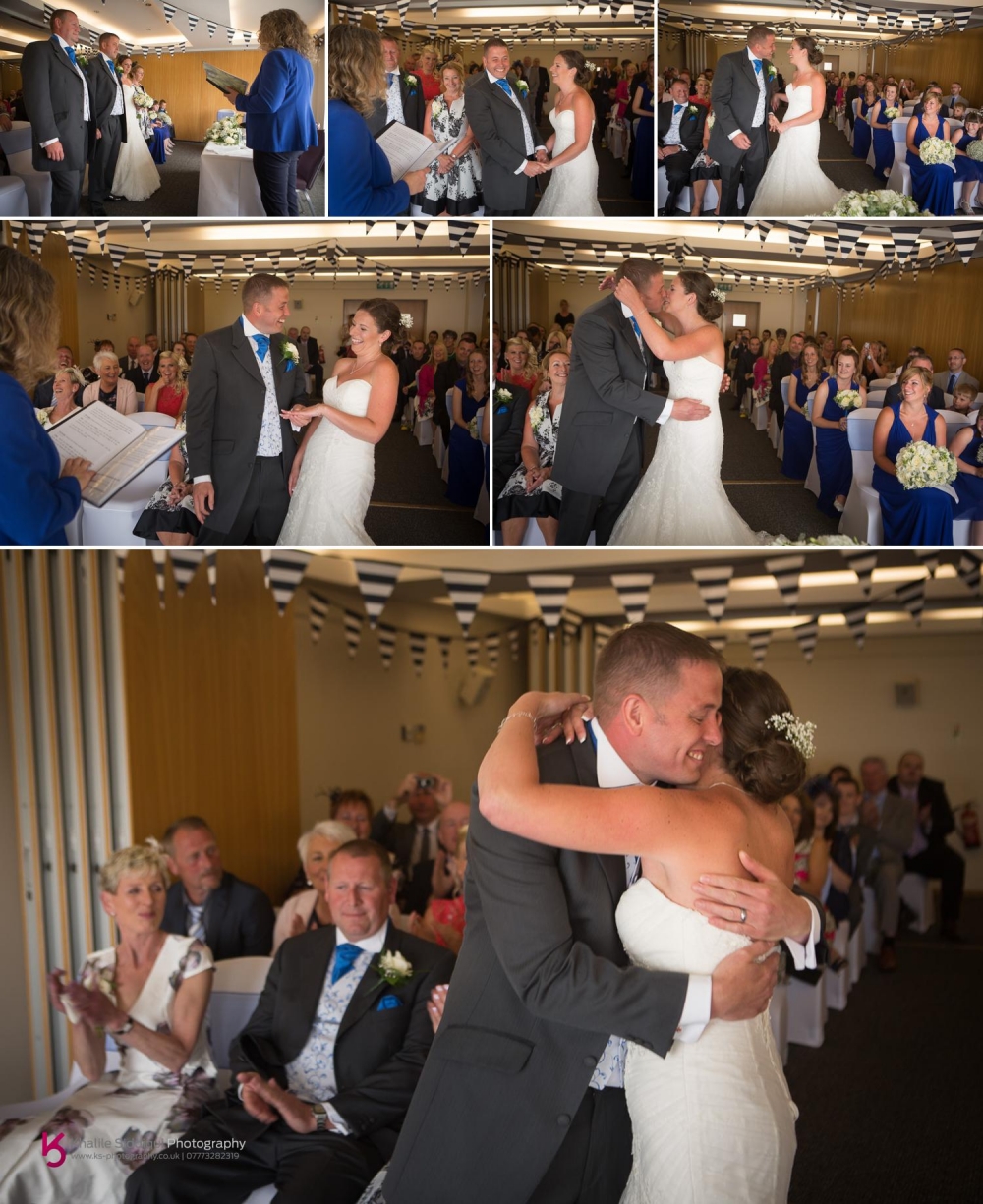 The full on sun had disappeared by the end of the ceremony, but it was still a lovely warm day, so we took the wedding party and their drinks outside to enjoy the beautiful sea views.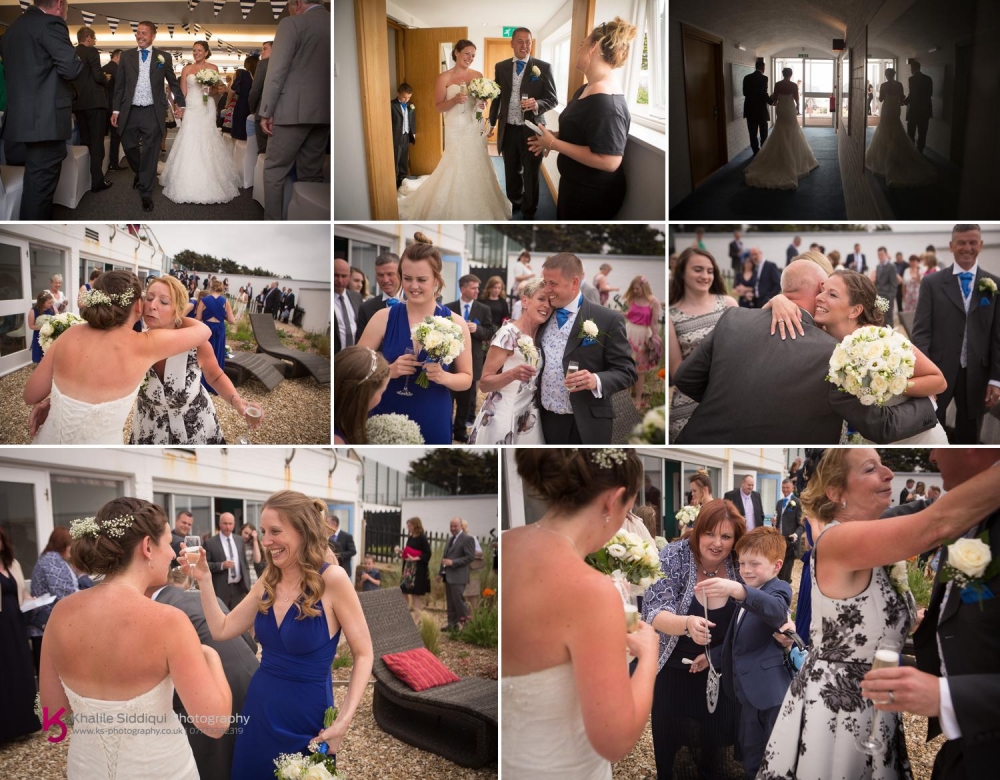 After the drinks were drained we cracked on with the group photo list.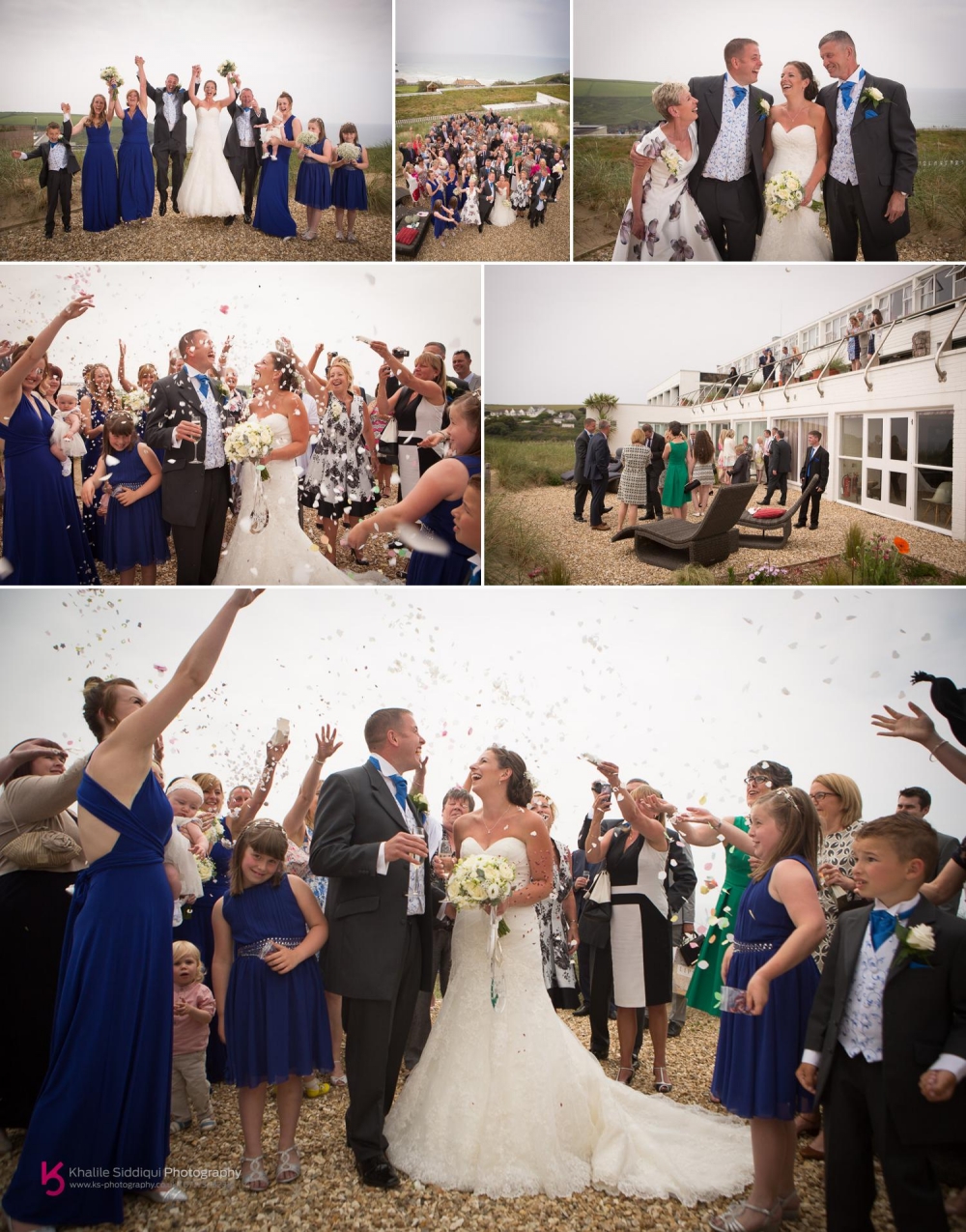 I took Lindsay and Kevin into the contemporary cocktail bar for a couple of minutes while the guests were being called in for the wedding breakfast.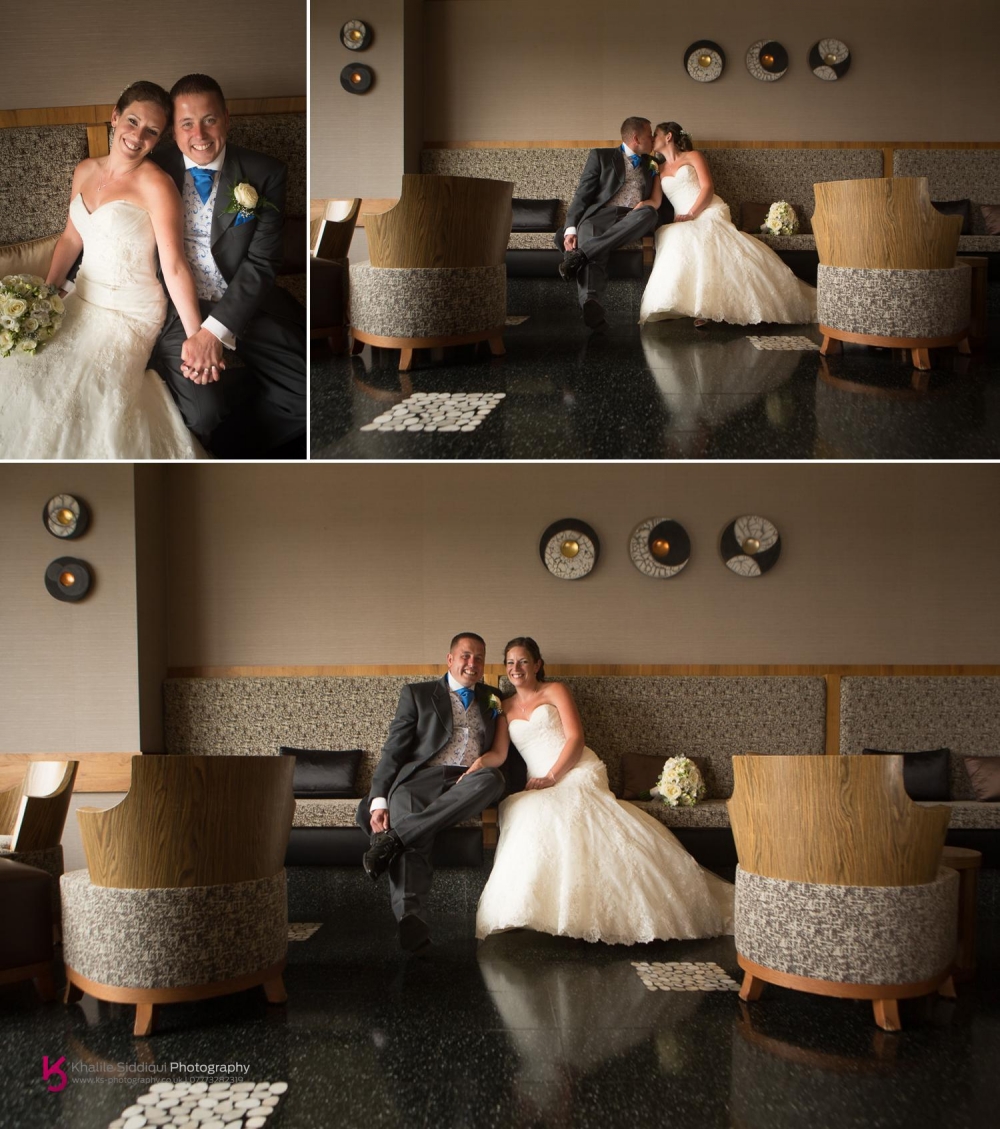 Lindsay and Kev took the time to get loads of little details to decorate the hotels wonderful blank canvas, including:
and one of their guests made the lovely oak frame that held the hearts that the guests could sign, and also the Mr & Mrs Harris glass block light!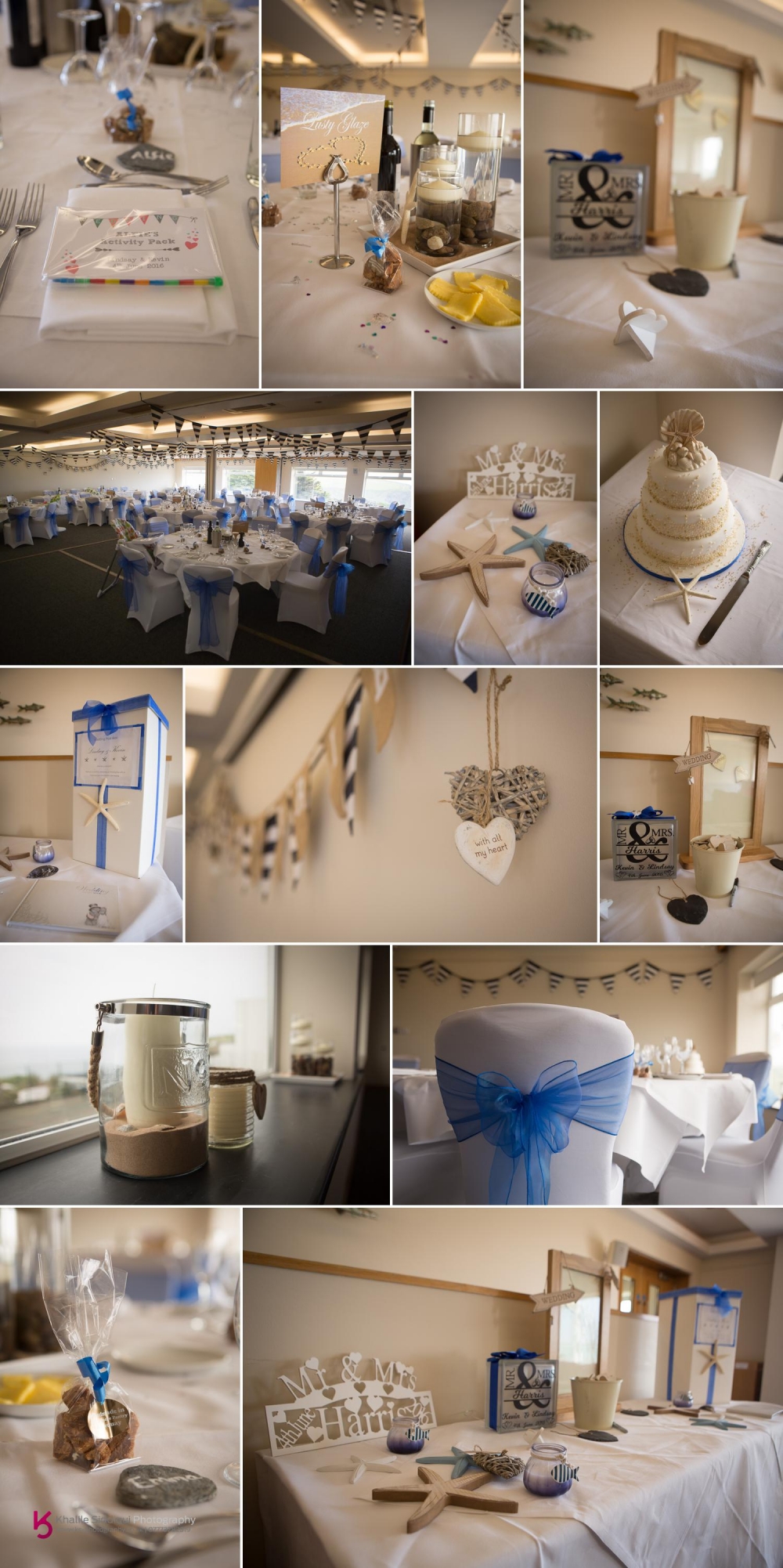 The food was as AMAZING as the speeches were emotional.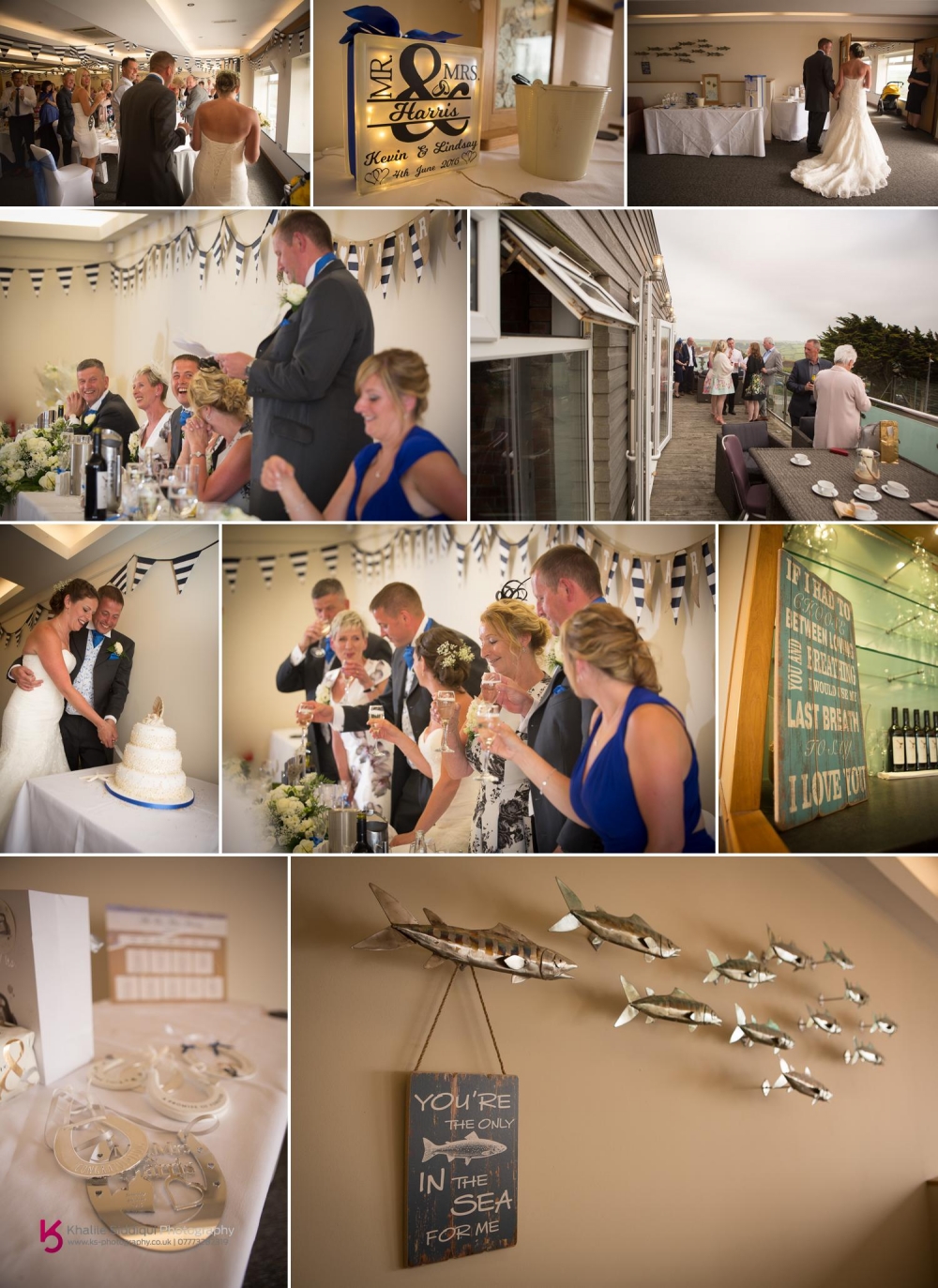 After the wedding breakfast Tams did a change of look for Lindsay's makeup then we drove Lindsay and Kevin down to the beach instead of walking so we didn't eat too much into the evening party time!

The cloud was still around, with just a slight glimmer of light breaking through.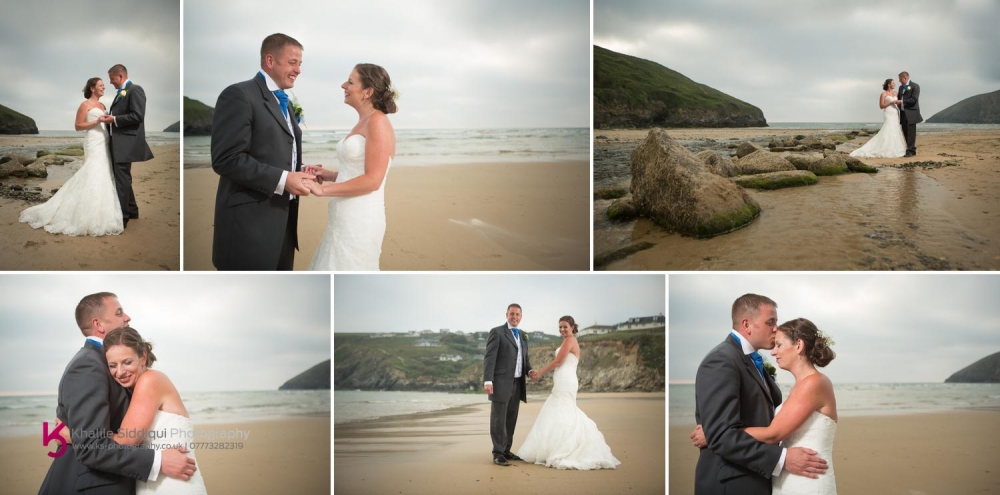 So with a little added light we created Lindsay and Kevin a few memories of Mawgan Porth Beach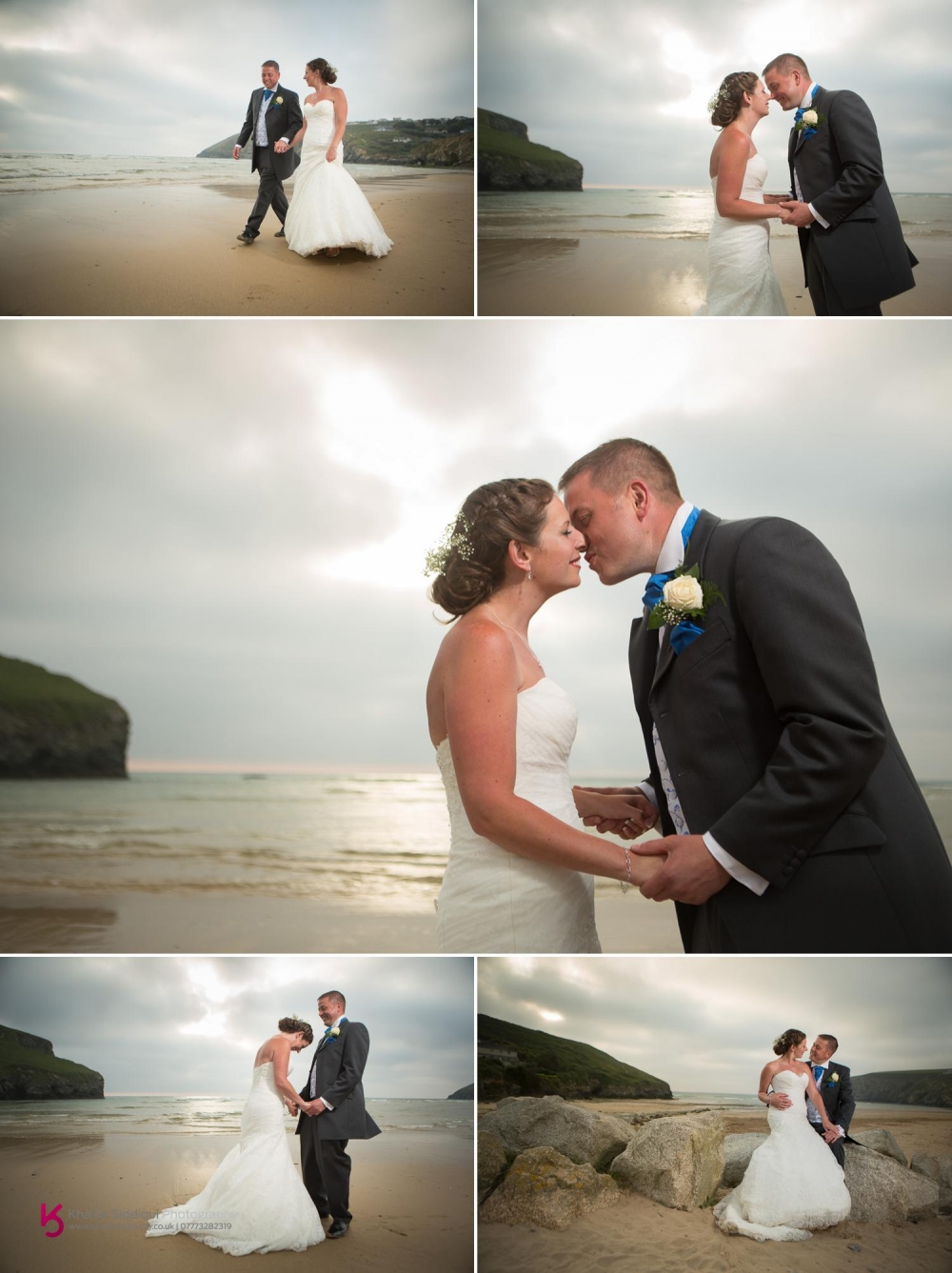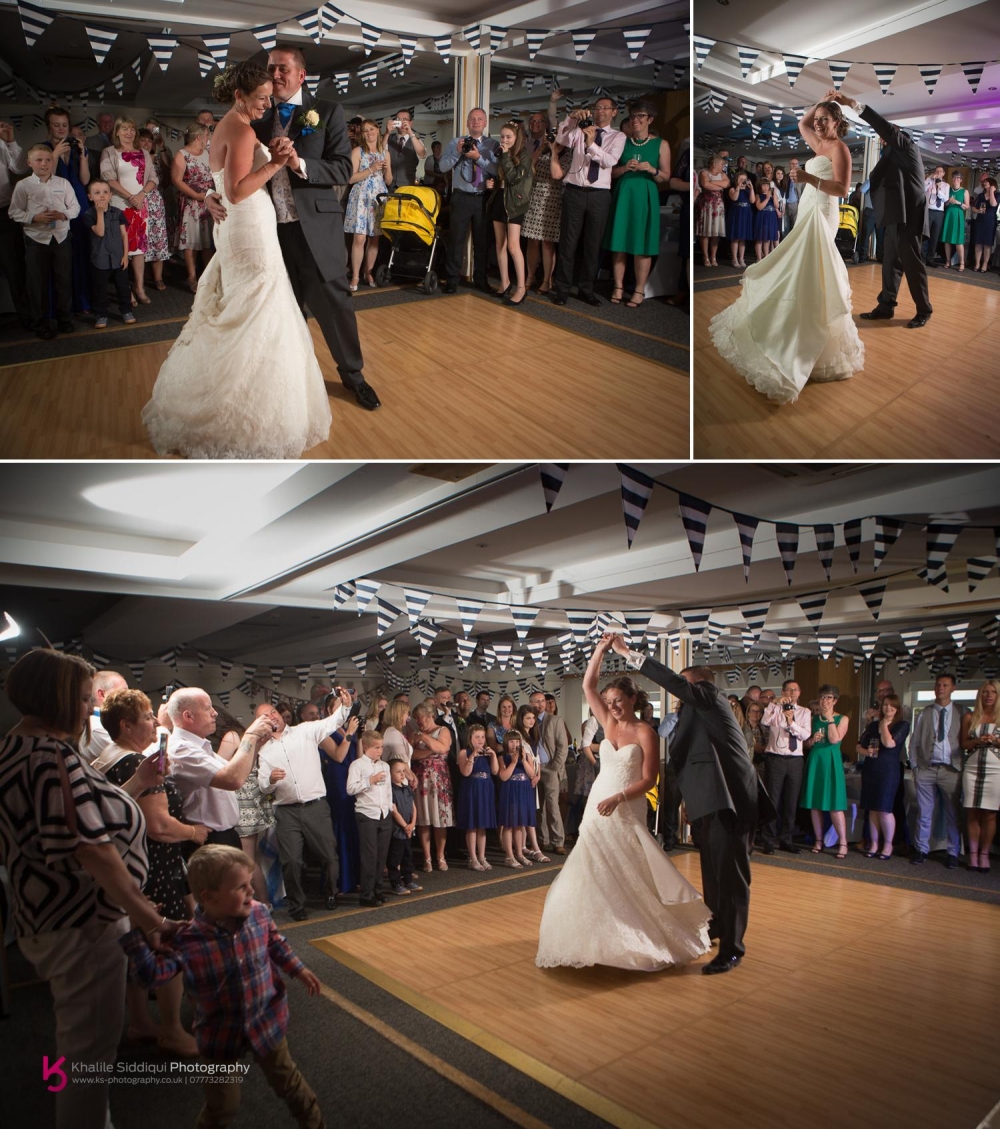 Dearest Lindsay and Kevin, you are such a lovely couple and totally deserved such a wonderful wedding day. May you have a long, happy and healthy marriage!
Lots of love
K&T xx