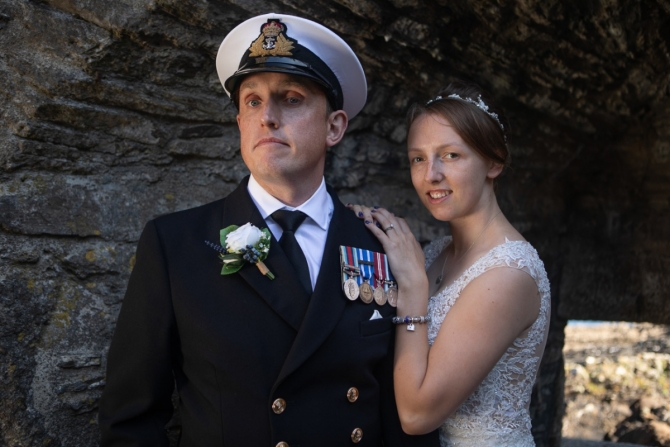 Covid Wedding - Truro Registry Office Wedding Photographer - Dani & Chris
16th September, 2020
As far as COVID weddings go, this Truro Registry Office wedding was right at the top of them, and I loved every minute of it, however long it might have been. The vast majority of my weddings are booked through recommendation, but this one was a little different as Dani & Chris were recommended to me by a frie ...
---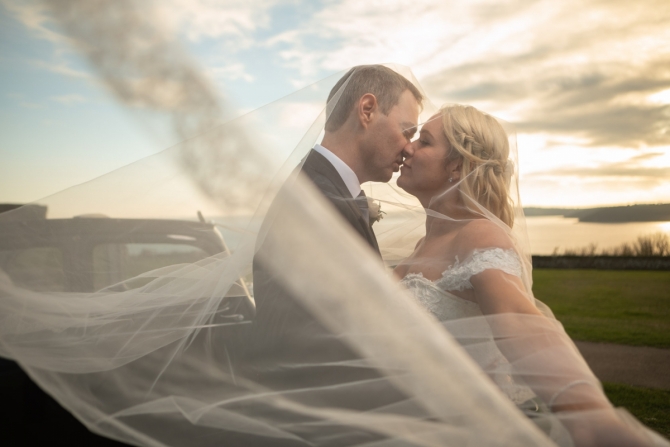 Pendennis Castle Wedding - Gemma and Chris
14th November, 2018
It's always a treat to photograph a Pendennis Castle Wedding and Gemma and Chris' wedding was no different. They discovered us after a referral from English Heritage and I'm really glad that they did. Gemma and Chris are such a lovely couple but unfortunately I didn't get to discover just how lovely until the actual we ...
---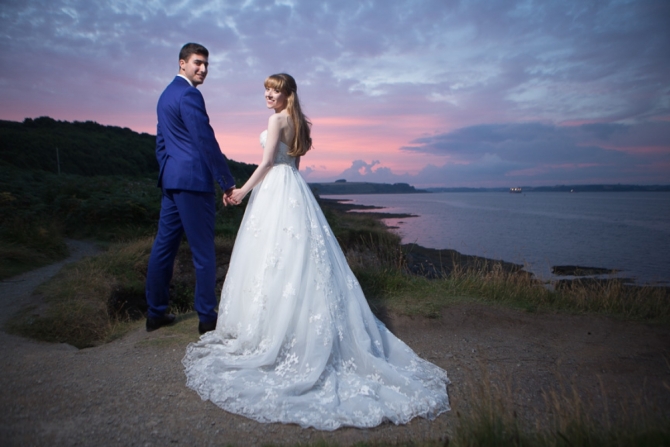 Pendennis Castle Wedding - Zara & Curtis
29th July, 2016
Zara and Curtis decided to book us for their Pendennis Castle Wedding after meeting me at one of the castles wedding open days where they insist their preferred suppliers to exhibit to the booked and prospective clients. I remember the meeting vividly, Zara and Curtis were with Zara's parents, and after ...
---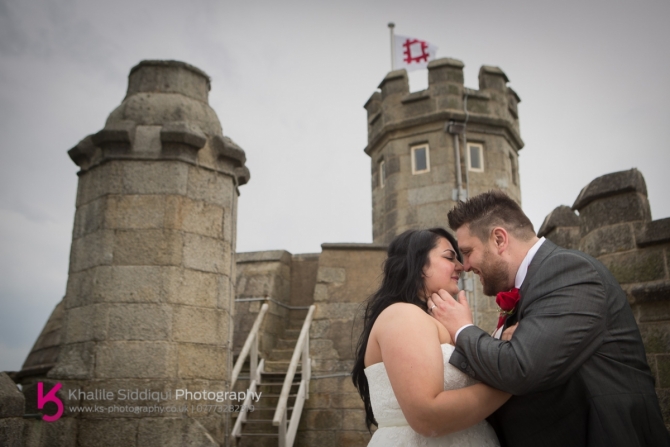 Pendennis Castle Wedding - Lauren & Andy
6th May, 2016
Lauren & Andy chose us for their 'Game of Thrones' inspired Pendennis Castle Wedding after meeting me at the castle's wedding open day last year. Bless her, Lauren really was a blushing bride, and with their three young children to look after she left Andy to deal with most of the organising. One of ...
---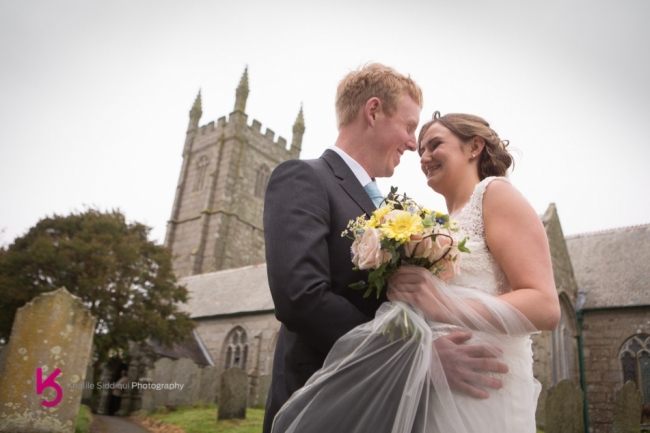 Falmouth Hotel Wedding | Louisa & John
5th May, 2015
Louisa and John's Falmouth Hotel wedding has been a long time coming, as they found us two years ago in the wedding marquee at The Royal Cornwall Show 2013. Its funny how time warps and excellerates, it seemed ages away when Louisa and John first booked, and then this year went bam, and we're here. Tamsy ...
---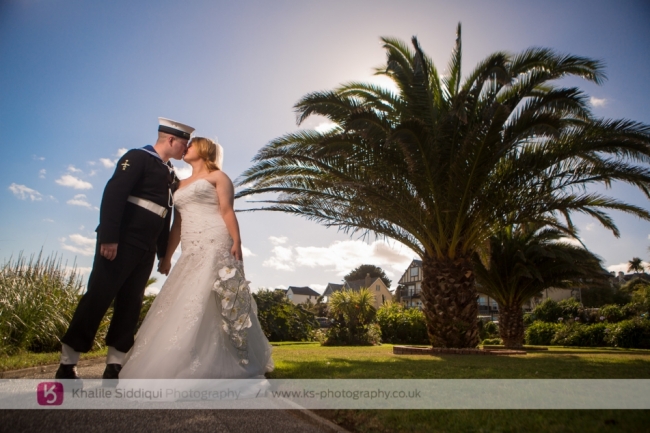 St Michaels Hotel Wedding | Jess & Sam
7th October, 2014
We had another of those keeping it in the family weddings on Saturday with Jess and Sam at their 'St Michaels Hotel' wedding. We were fortunate enough to have covered Jess' big sisters wedding three years ago, so we were thrilled when Jess and Sam came round two years ago, and booked us for their big day. Our day start ...
---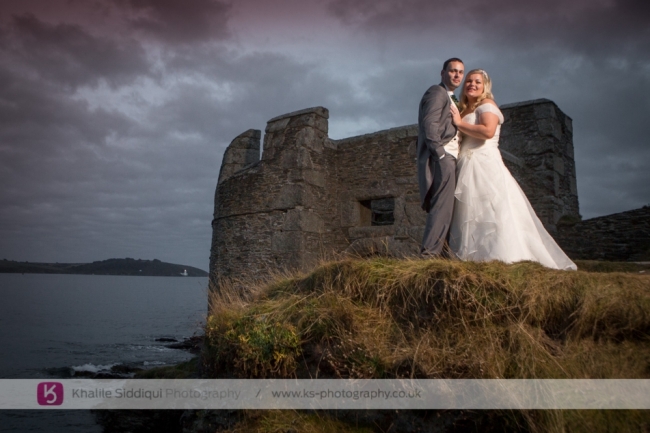 Merchants Manor Falmouth Wedding | Sophie & Gary
29th September, 2014
Everyone works hard on the run up to their wedding, but I don't think many go through as much as Sophie and Gary did for their 'Merchants Manor' Wedding. We came across each other at another wedding that we were shooting a couple of years ago, and were fortunate enough to be sitting on the same table as Sophie, Gary, t ...
---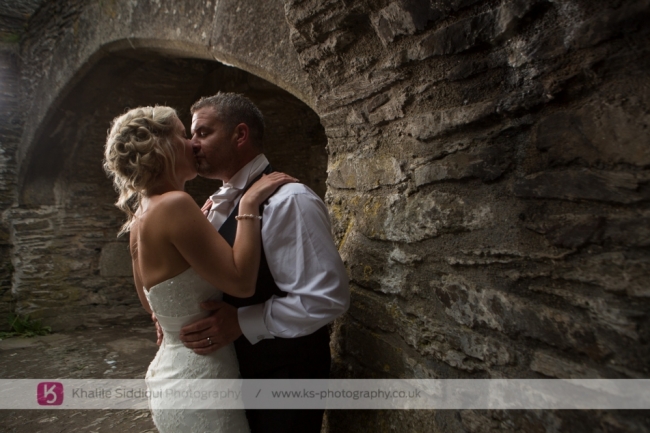 Falmouth Hotel Wedding | Leeann & James
27th May, 2014
Leeann & James' "Falmouth Hotel" wedding was a funny one. I only got to meet them for the first time about three weeks ago, but going on recommendations, they'd made their mind up who was going to do their wedding photography long before they met us. And going on the people who recommended us I just knew Friday's w ...
---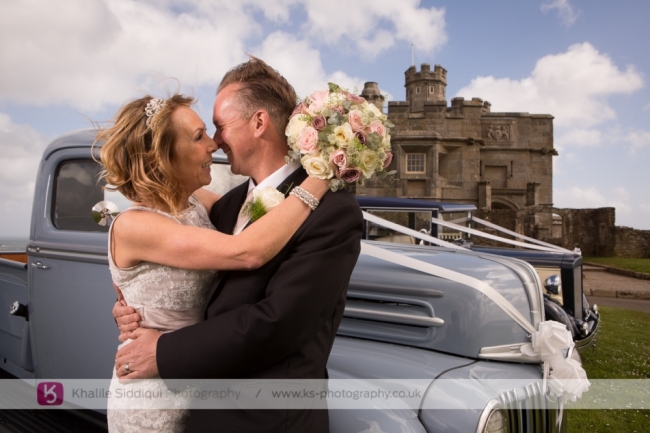 Pendennis Castle Wedding | Nikki & Morgan
12th May, 2014
I was fortunate enough to be booked by Nikki & Morgan for their "Pendennis Castle" Wedding after meeting them around the same time we started doing wedding photography. Back then Morgan had a vintage Cadillac and started supplying it as a wedding car around the same time as when we started out. Morgan now has a 194 ...
---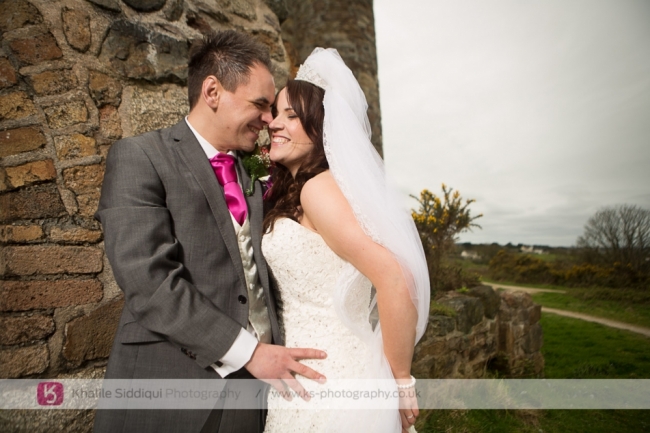 Falmouth Hotel Wedding | Sarah & Alex
15th April, 2014
We first met Sarah last year after she got a recommendation about our services from her good friend and work colleague Hannah Moors (Now Woolcock) who's wedding we were fortunate enough to cover back in October (Thanks Hannah! xx). Our day started rather early with us meeting the girls, 7:30am in fact as Tamsyn was doi ...
---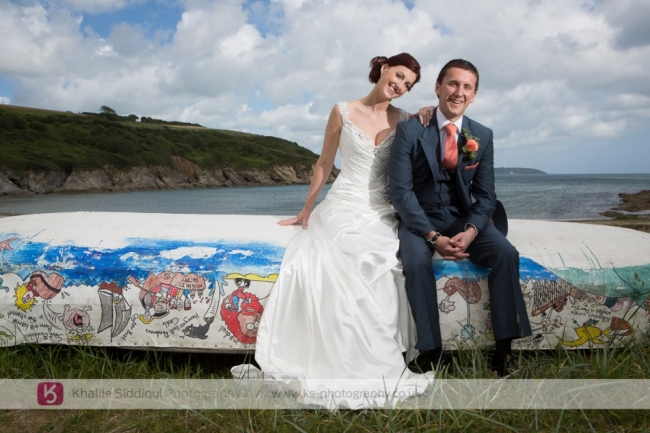 Royal Dutchy Hotel Falmouth Wedding | Verity & James
17th June, 2013
Having covered weddings at most of the bigger venues in Cornwall we were really looking forward to Verity & James wedding at "The Royal Dutchy Hotel" in Falmouth having never done a wedding there before. Tamsyn had an early start with doing the "makeup" for Verity and the bridesmaids but my day started at "The Gyll ...
---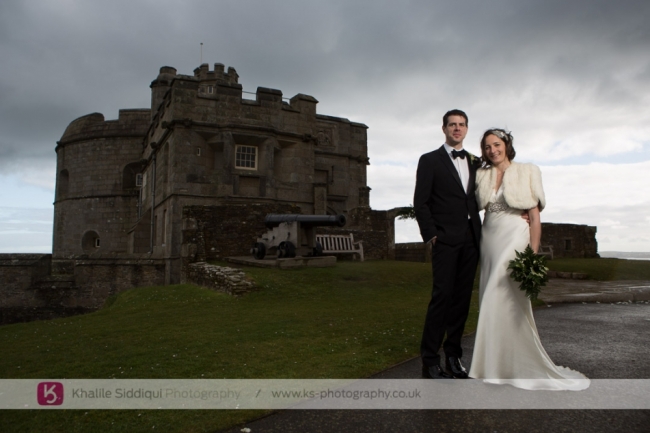 Pendennis Castle Wedding | Laura & Oli
13th April, 2013
I'll be honest, after a rather wet week, I didn't sleep very well the night before Laura & Oli's Pendennis Castle wedding despite going to yoga the night before, but I need not worry as the weather was beautiful when I woke up. So first off we met with Oli and the boys for a stroll through some woods near his home ...
---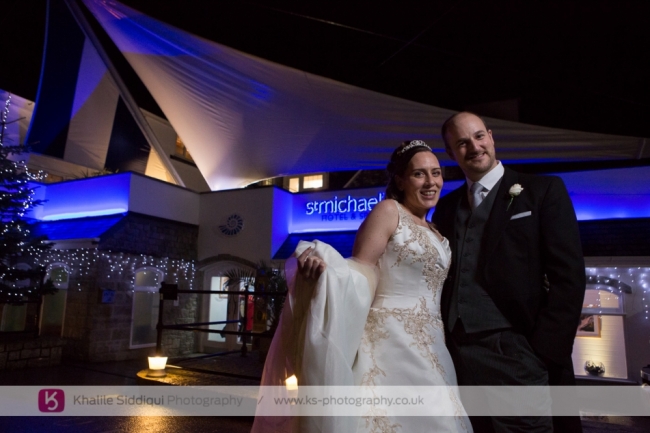 St.Michaels Hotel Falmouth Wedding | Kim & Simon
2nd January, 2013
What a lovely couple and venue for our final wedding of the year with Kim and Simon. Tams and I were determined to see out our awesome year with a bang! And our couple, their friends and family were certainly up for it too. I met with the girls getting ready in the bridal suite at St.Michaels hotel while Tams met ...
---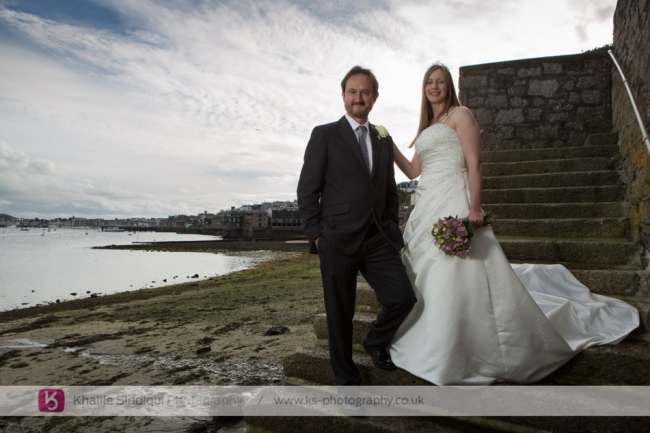 The Greenbank Hotel, Falmouth, Wedding of Andrea and Richard
19th November, 2012
The forecast for Saturdays wedding was ropey as you might well expect being the middle of November, but it turned out to be beautiful for Andrea & Richard's wedding at The Greenbank in Falmouth. It was a very relaxed day with no running around with Andrea and Richard making the most of the beautiful views at The Gr ...
---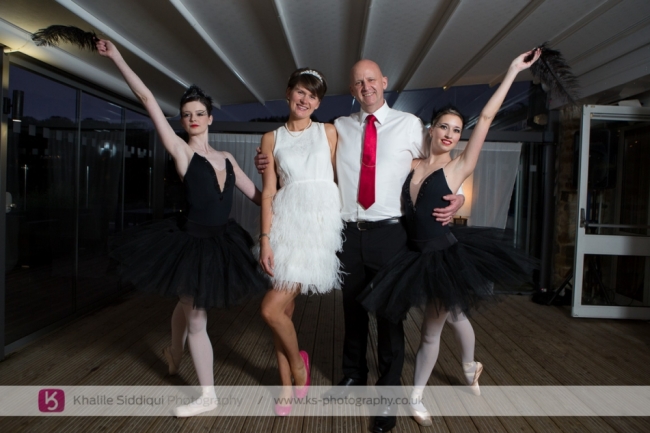 The Cove Wedding of Renata and John
8th October, 2012
My day started with meeting Renata at her bridesmaids house in Perranwell Station. She was dressed in a beautiful knee length dress with the bottom half covered in white feathers. Renata left for the Falmouth Registry office in a beautiful blue Bentley where John and all the guests were waiting. This was my first ever ...
---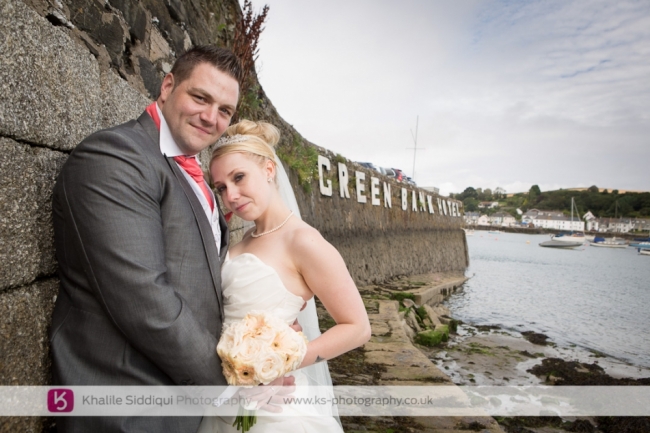 Greenbank Wedding Laura & Paul
20th August, 2012
I'd been looking forward to Laura and Pauls wedding at The Greenbank Hotel for quite some time. They booked us soon after getting engaged and our paths have just kept on crossing, with Laura being a bridesmaid at a wedding we did bank in November 2011 and a guest at another wedding we did in June, not to mention numero ...
---