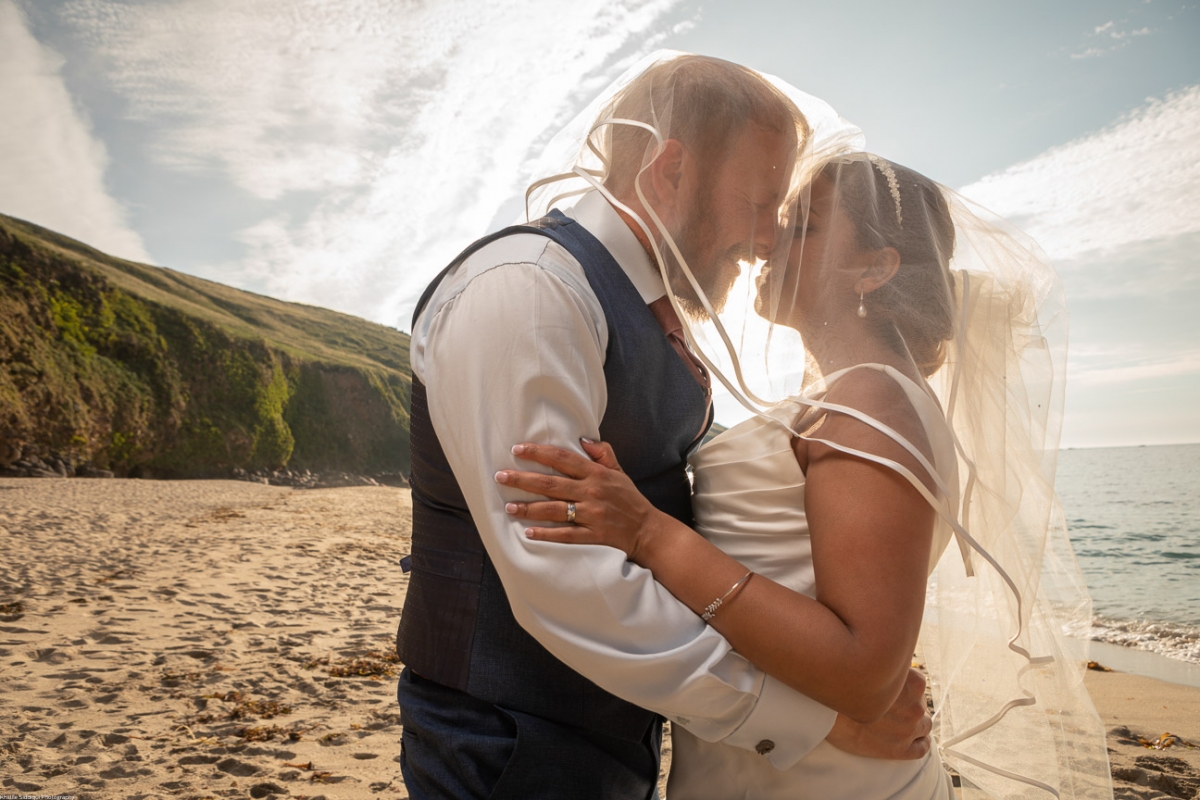 Penzance wedding photographer - Rency & Ruan
Share on Facebook Share on Twitter
17th July, 2019
---
Rency and I chose you for your character, reputation and portfolio. We both enjoyed your humour and enthusiasm, and have been thoroughly impressed with the images


When Rency and Ruan started their search for a Penzance Wedding Photographer they began at an 'Out Of The Ordinary Wedding Fair' at Carbis Bay Hotel back in early 2018. I vividly remember the event as it started snowing and everyone started panicking to get out of there as Carbis Bay is at the bottom of a fairly steep hill, but I was more than happy to take my time discussing wedding plans with this beautiful exotic bride and her fun loving husband.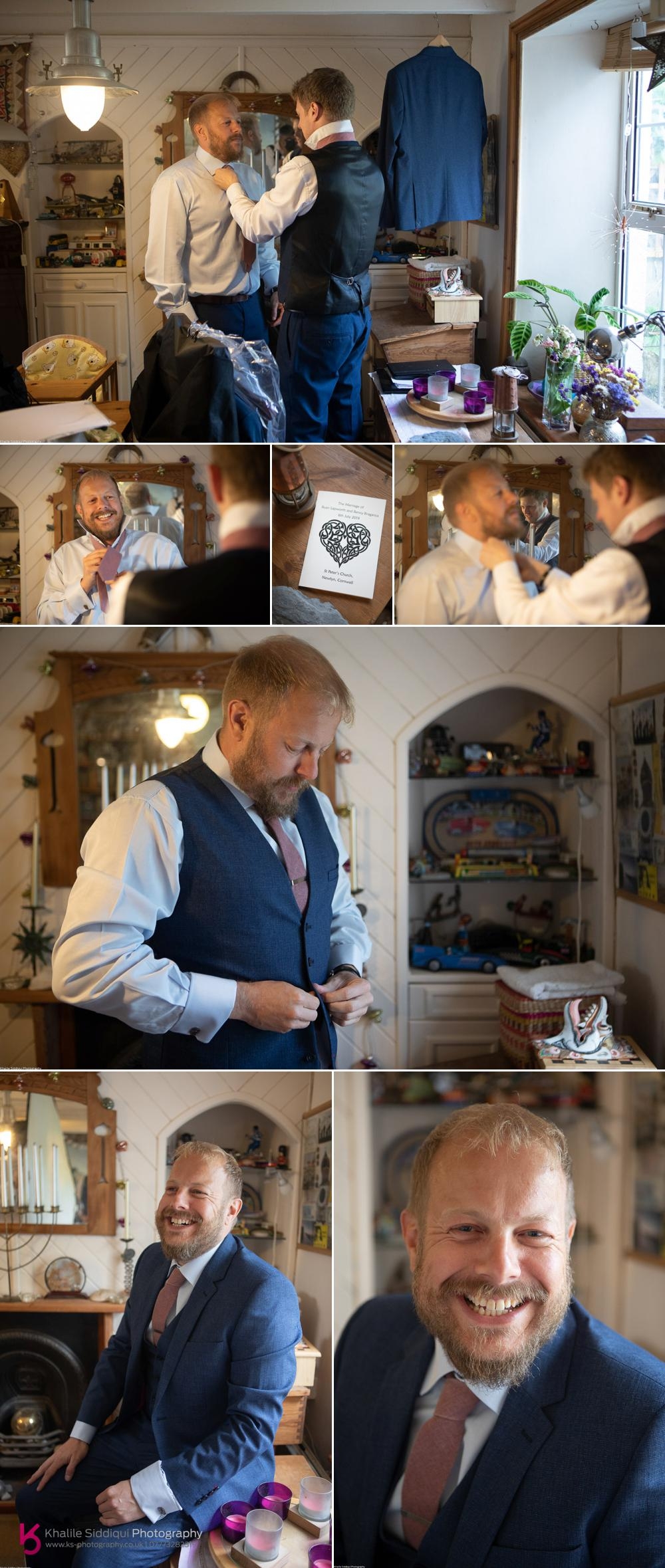 My day started with meeting Ruan and his family getting ready at his parents home on the outskirts of Penzance. The first thing that struck me was just how close his family was, as Ruan chose his two brothers as his best men and brother-in-law as usher. I really loved photographing the family in mum and dad's home, both are artists and their home is filled with wonderful things that they'd collected and made for a fascinating backdrop.





I left the boys happily tucking into some whiskey and headed to the rented apartment where Rency was getting ready with her family and bridal party. When I arrived my wonderful wife Tamsyn (aka 'Tamsyn Siddiqui Makeup Artist and Beauty Stylist') was completing Rency's makeup and her hair was just being finished off by 'Kelly Anza' from Penzance.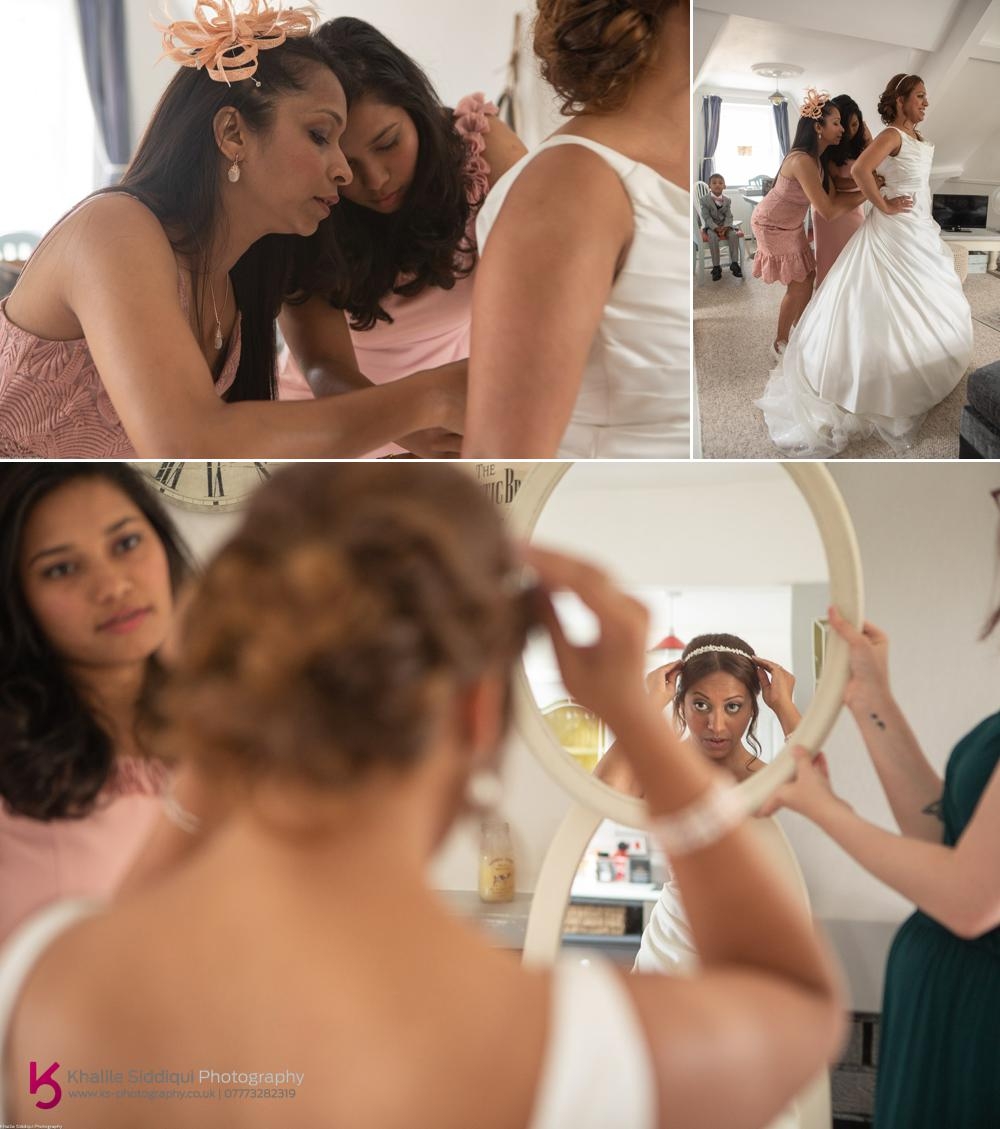 For her effortlessly elegant bridal gown Rency used 'Frocks and Frills' in Falmouth and finished her look with flowers from 'Ballooning Buds and Bows' also in Penzance.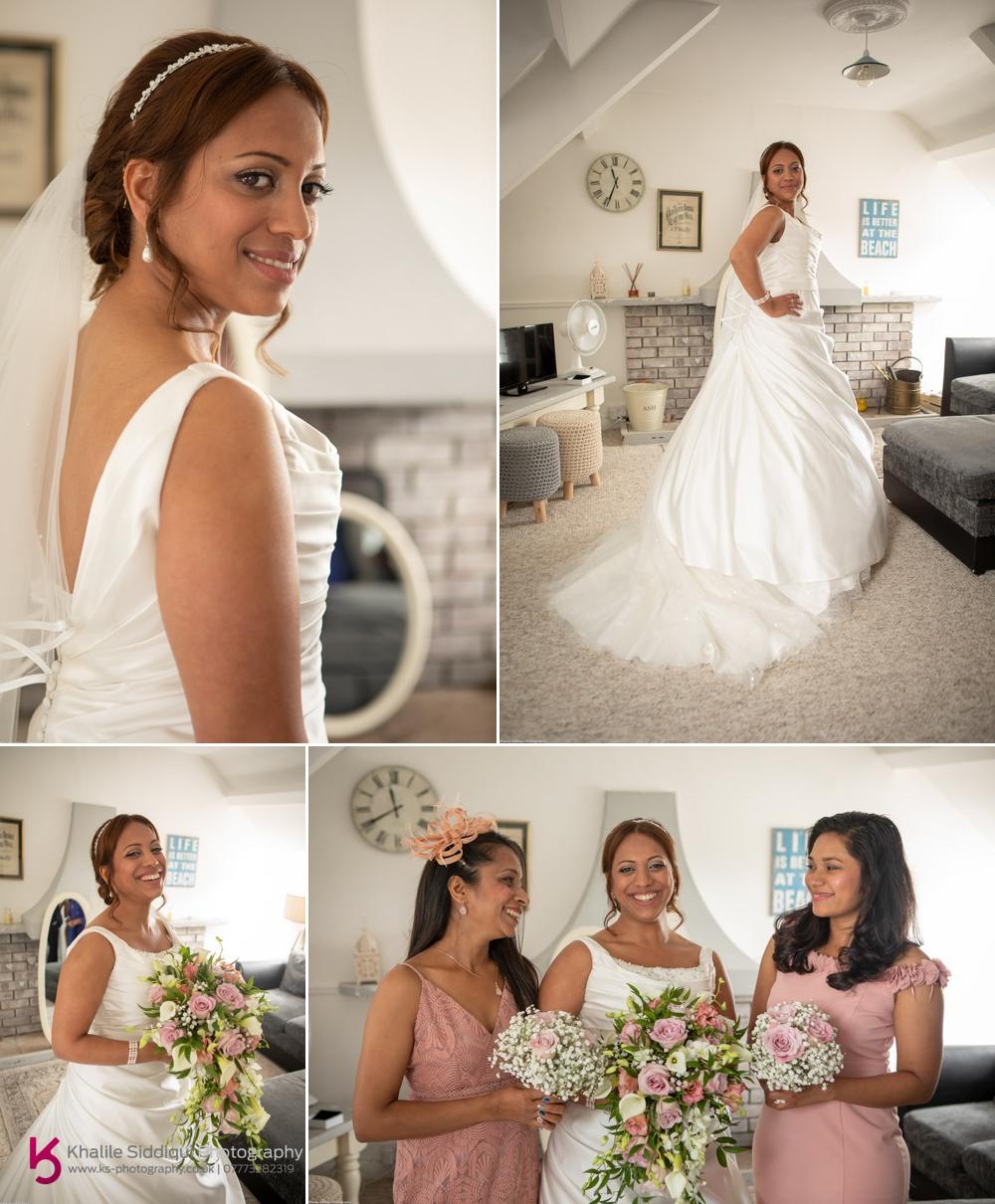 I always love to create moments to capture with our brides nearest and dearest before leaving for the ceremony, and Rency's was no different.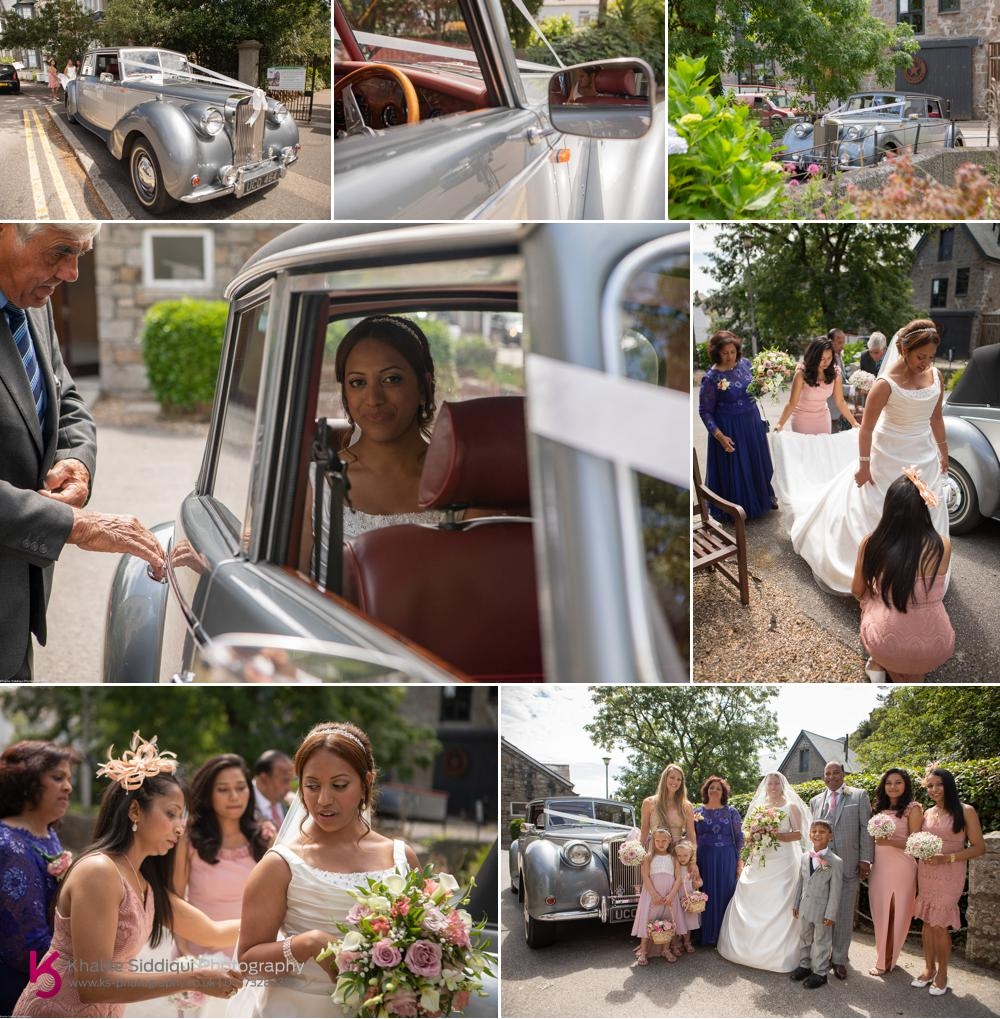 Rency only had a short trip to the church in her grand looking Royale Windsor wedding car supplied by 'Celebration Cars'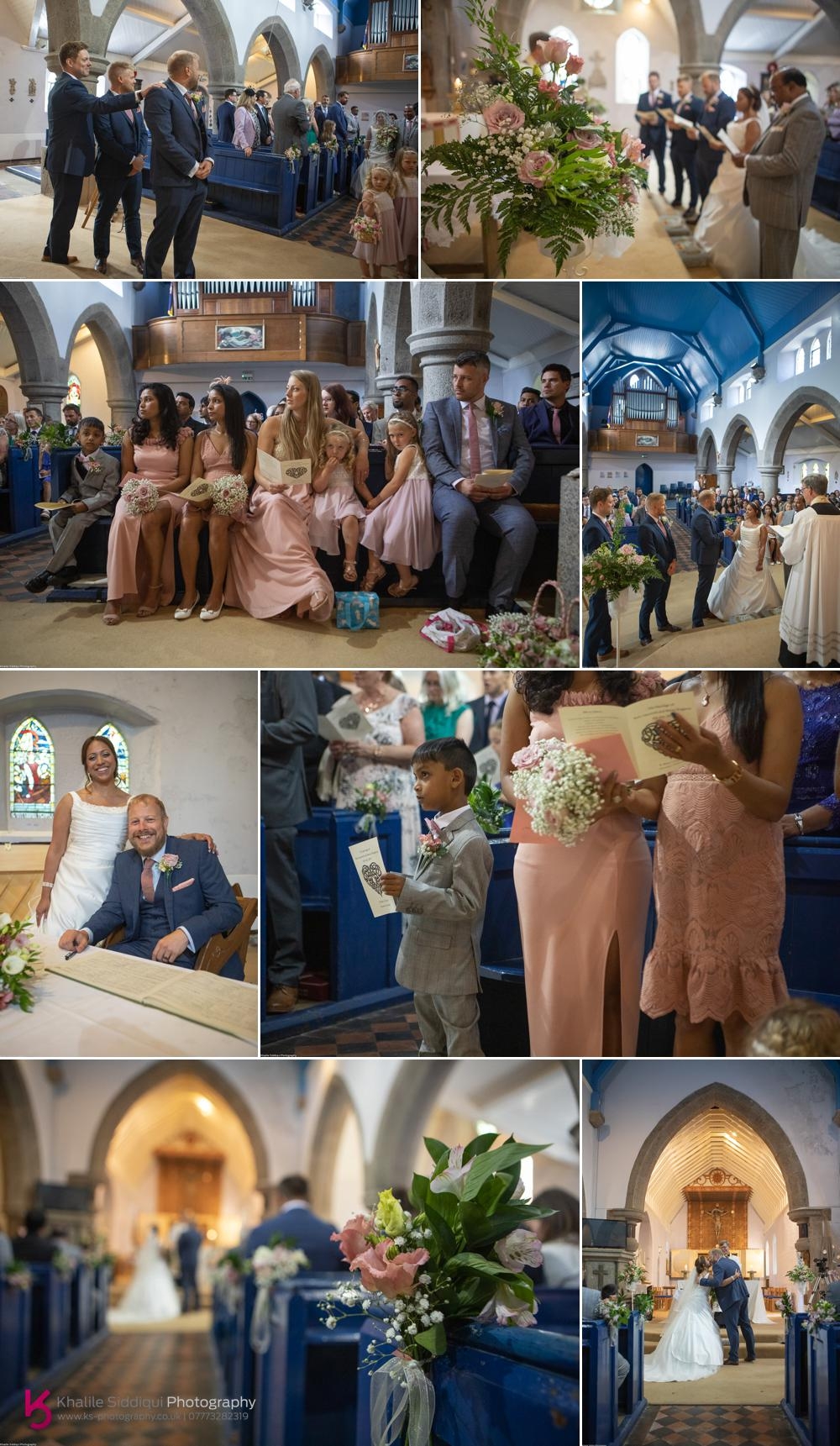 Before Rency and Ruan's wedding I'd never been in St.Peter's Church in Newlyn, I'd visited it prior to the wedding and knew it was a handsome building externally but I wasn't prepared for the inside. It was exceptionally good looking and I loved all the blue with the pews and ceiling which complemented the pink of the bridesmaids dresses and flowers beautifully. The ceremony was a really lovely, and was received by many happy faces in those blue pews.





The day really was a scorcher, it was SO hot, and I didn't really have any shade cover for the group photos, so we got on with it as best as we could before people started keeling over from the heat. Once done, we said goodbye to the wedding party and I took Rency and Ruan just down the road to the Jubilee Pool in Penzance where Ruan used to work as a lifeguard in a former life, but the pool is currently undergoing extensive maintenance and was half covered in scaffolding and the other half was covered in people trying to keep cool in the pool so we went behind the building to get some couple shots down on the south coast sea front.





After creating some playful imagery it was time to get back into the Royale Windsor and head north to 'Chypraze Farm' on the edge of the village of Morvah which was to be their reception venue.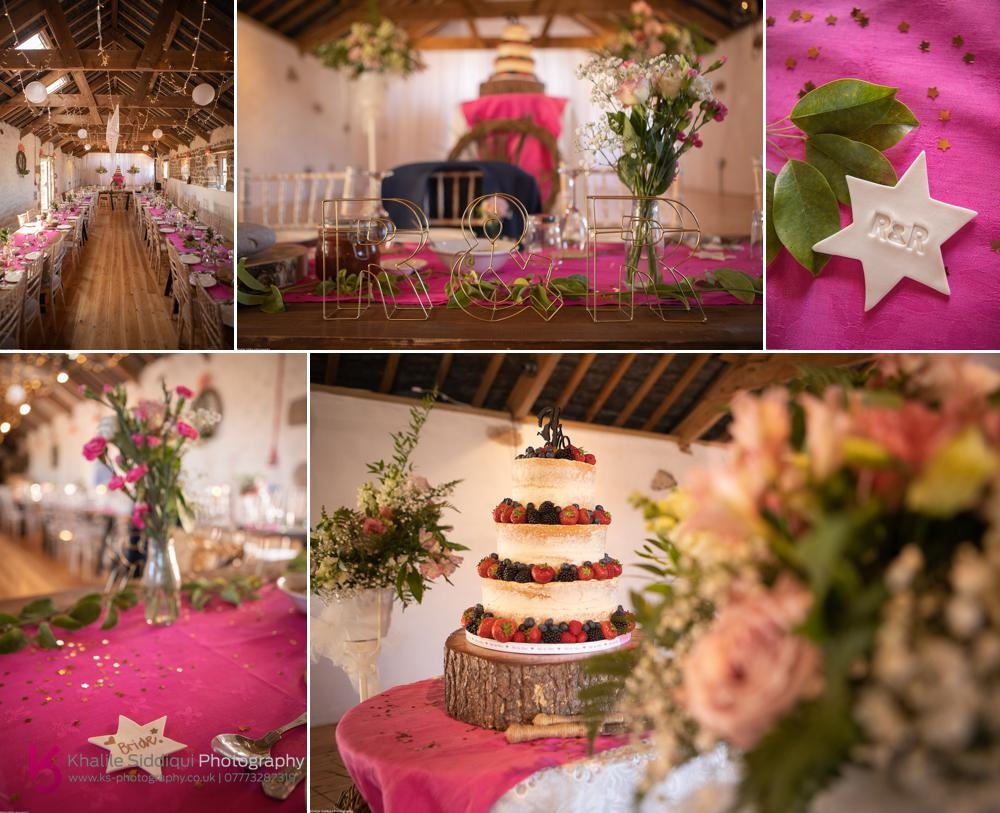 This is where it comes in handy having artistic parents, the reception barn looked amazing, a beautiful blend of traditional Cornish county stying mixed with the vibrant pinks of an Indian wedding. Ruan's father even made the R&R porcelain star wedding favours, and the centrepiece was a scrumptious looking wedding cake made by a family friend placed in pride of place on the raised stage. The funny thing was, it was such a lovely day that it was rather hot standing out in the sun so pretty much all the guests made their way inside the cool of the barn before being fed a beautiful Goan/Cornish fusion roast. The beef had Goan spices but wasn't spicy at all and was served beautifully with seasonal vegetables by those magical 'Round Kitchen' girls.





And even after the wedding breakfast and speeches it was still lovely and warm, and so we pretty much all headed down to the jewel in the Chypraze crown, an absolutely STUNNING beach for some north coast photos.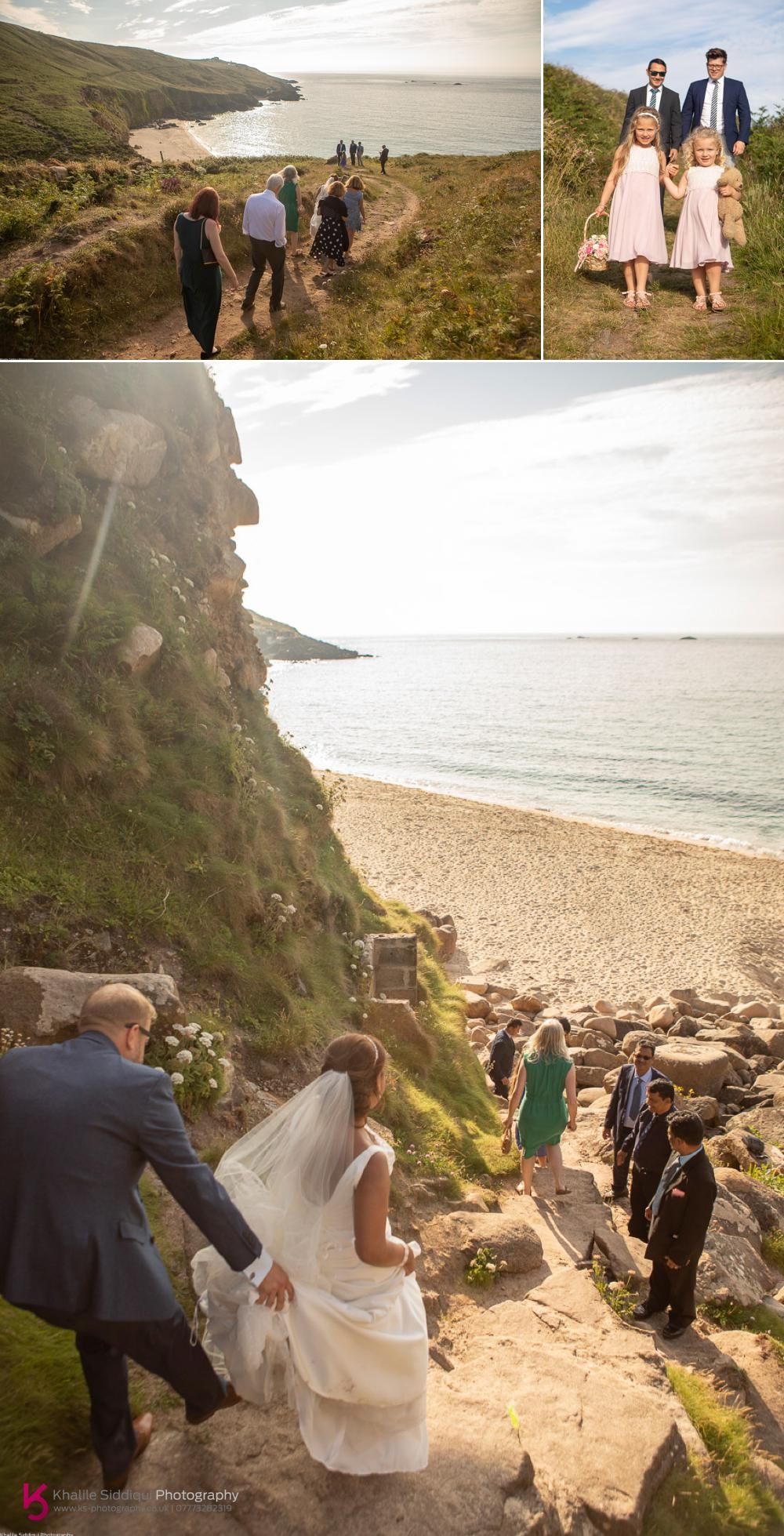 We got some lovely couple shots with most of the guests on looking.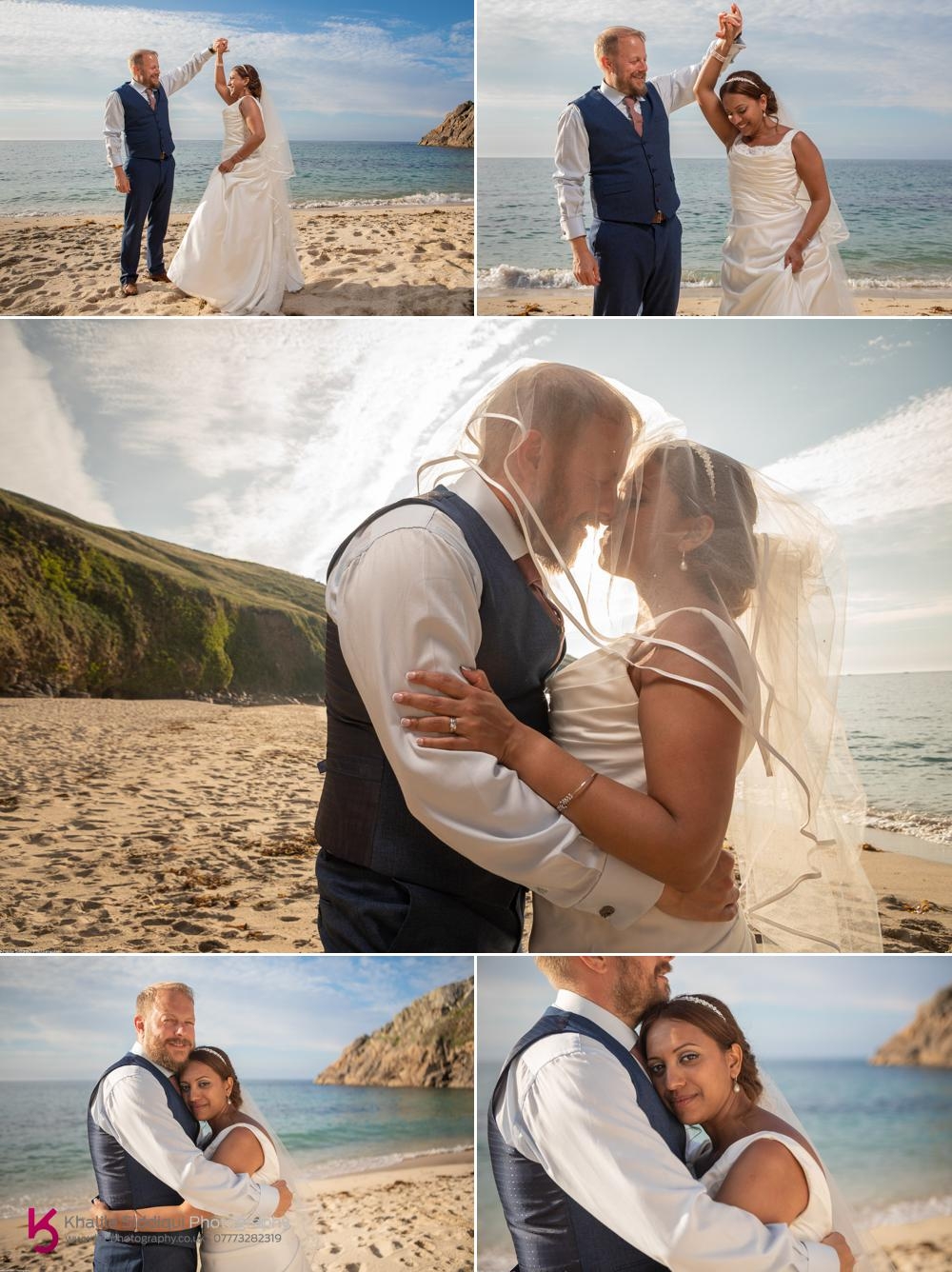 Before doing a couple of bouquet throws, one for the single ladies and then a second for the little lady flower girls....Awwww.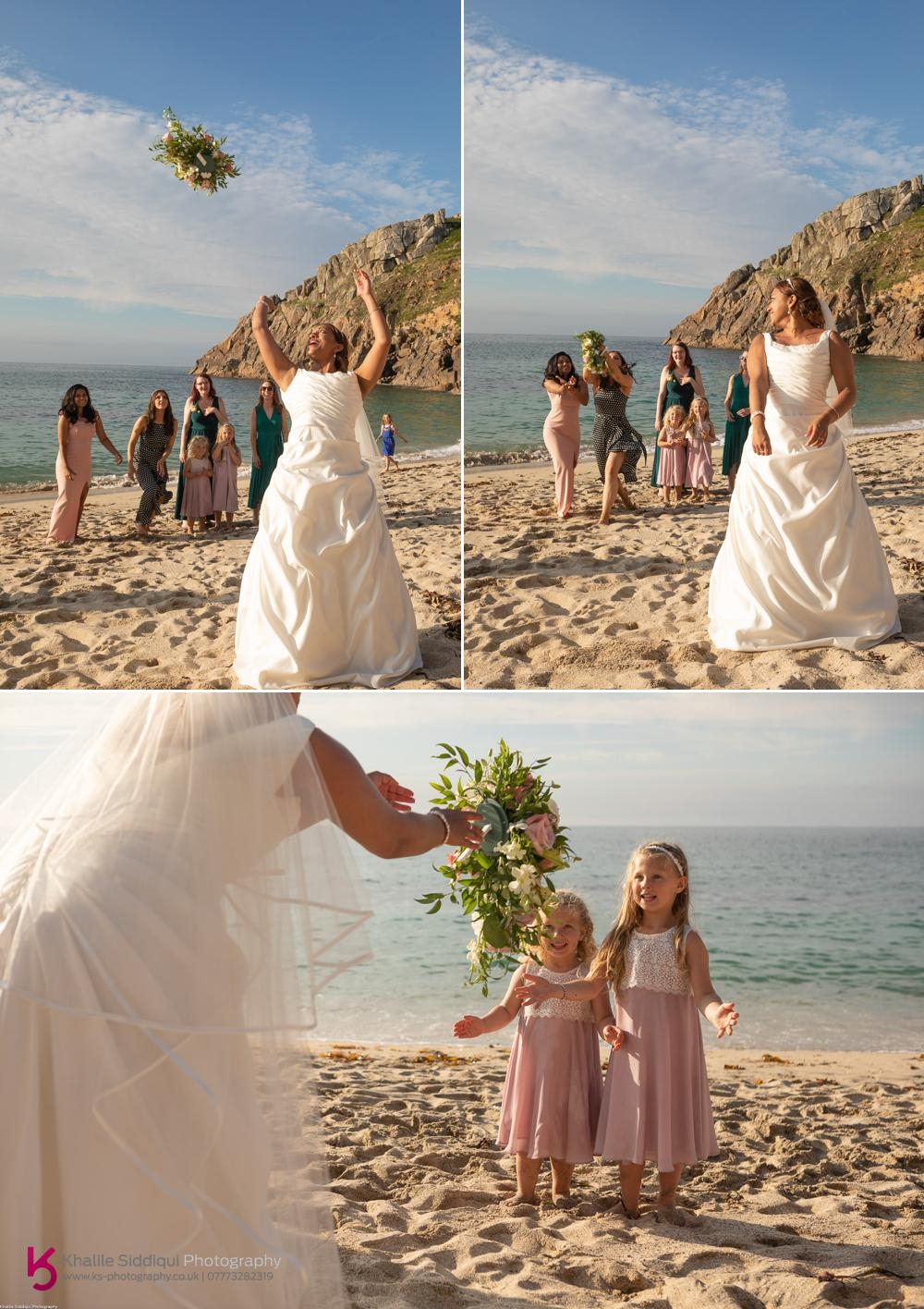 Then we all took the 15 minute walk back up to the evening reception and the waiting band 'The Gatsby Gun Runners'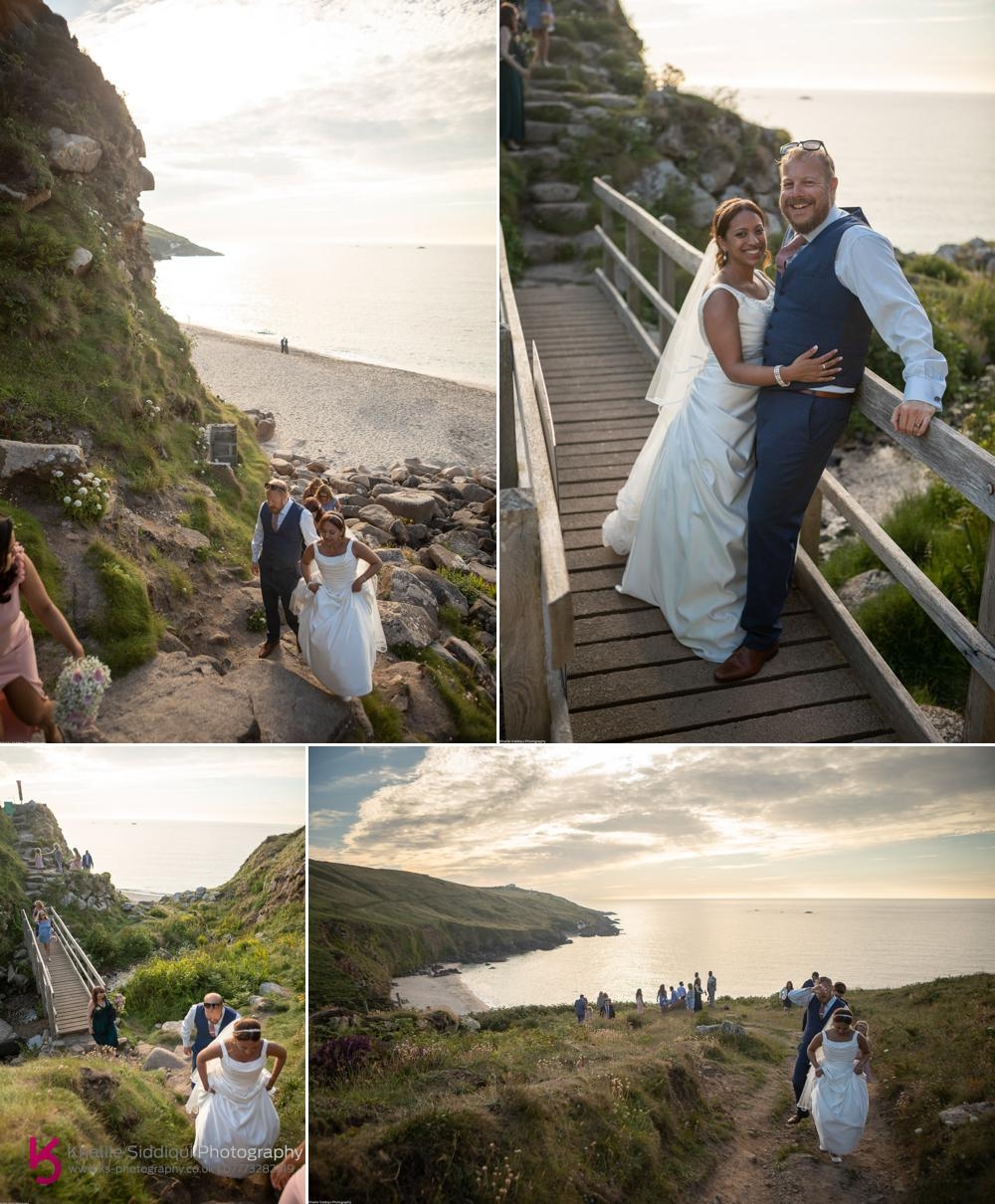 I have to say in twelve years of shooting weddings I'd never seen a first dance quite like Rency and Ruan's, it started off quite beautifully but conventionally and then the fun started, the two of them broke off and then danced with everyone in turn in two circles, Rency with all the fellas and Ruan with all the ladies. Check out the Photofilm at the top of this blog to see what I mean. It was such a lovely thing to do and the guests LOVED it, with beaming smiles everywhere.




Dearest Rency and Ruan, thank you so much for having faith in me, I throughly loved sharing in your beautiful adventure!

If you're planning your own wedding, be it big or small, home or away, please do check out our main weddings page for loads of helpful information to consider when booking your wedding photographer.

Big love

K&T xx

Suppliers:
Ceremony Venue: St.Peter's Church Newlyn
Reception Venue: Chypraze Farm
Dress from: Frocks & Frills
Makeup: Tamsyn Siddiqui Makeup Artist and Beauty Stylist
Hair: Kelly Anza
Flowers - Ballooning Buds and Bows
Rings - Ruan's Mum
Catering - The Round Kitchen
Band - The Gatsby Gun Runners