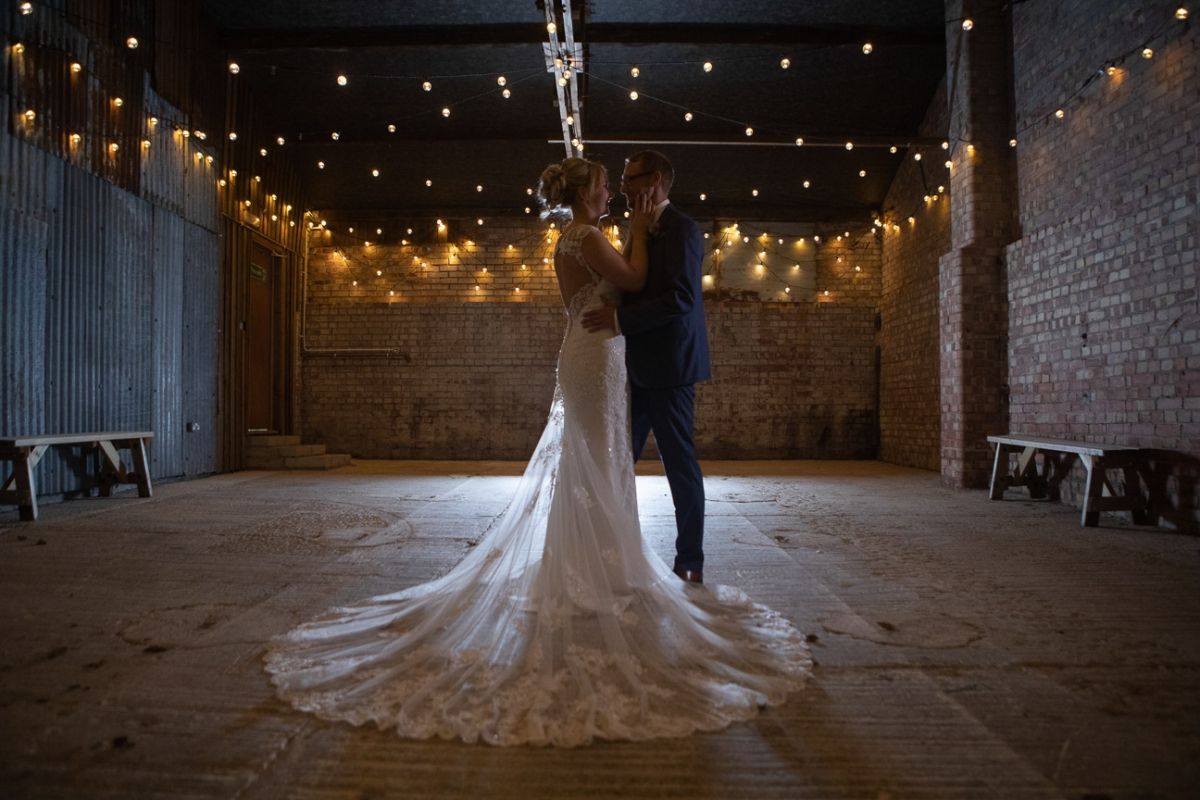 The Green Wedding Photographer - Jess & Kev
Share on Facebook Share on Twitter
4th November, 2019
---
"We will forever be grateful for how beautifully Khalile captured our wedding day. From the first day we met we knew our photography would be amazing. Khalile is extremely professional and put us at ease throughout making the whole day so enjoyable ... as you can see from our photographs. We can't thank you enough Khalile. With love, Kev & Jess xx"


Jess and Kev booked me as their 'The Green Cornwall wedding photographer' after coming across me online via Facebook, did a follow, saw me mention about exhibiting at a wedding open day in Newquay and came along to meet me for the first time. It was funny, I was exhibiting right at the front of this wedding open day and I was the first stand Jess and her mum Karen came to when they entered, had a good chat and then turned and left the show without looking at anyone else. I was really flattered that they came just to speak with me :0)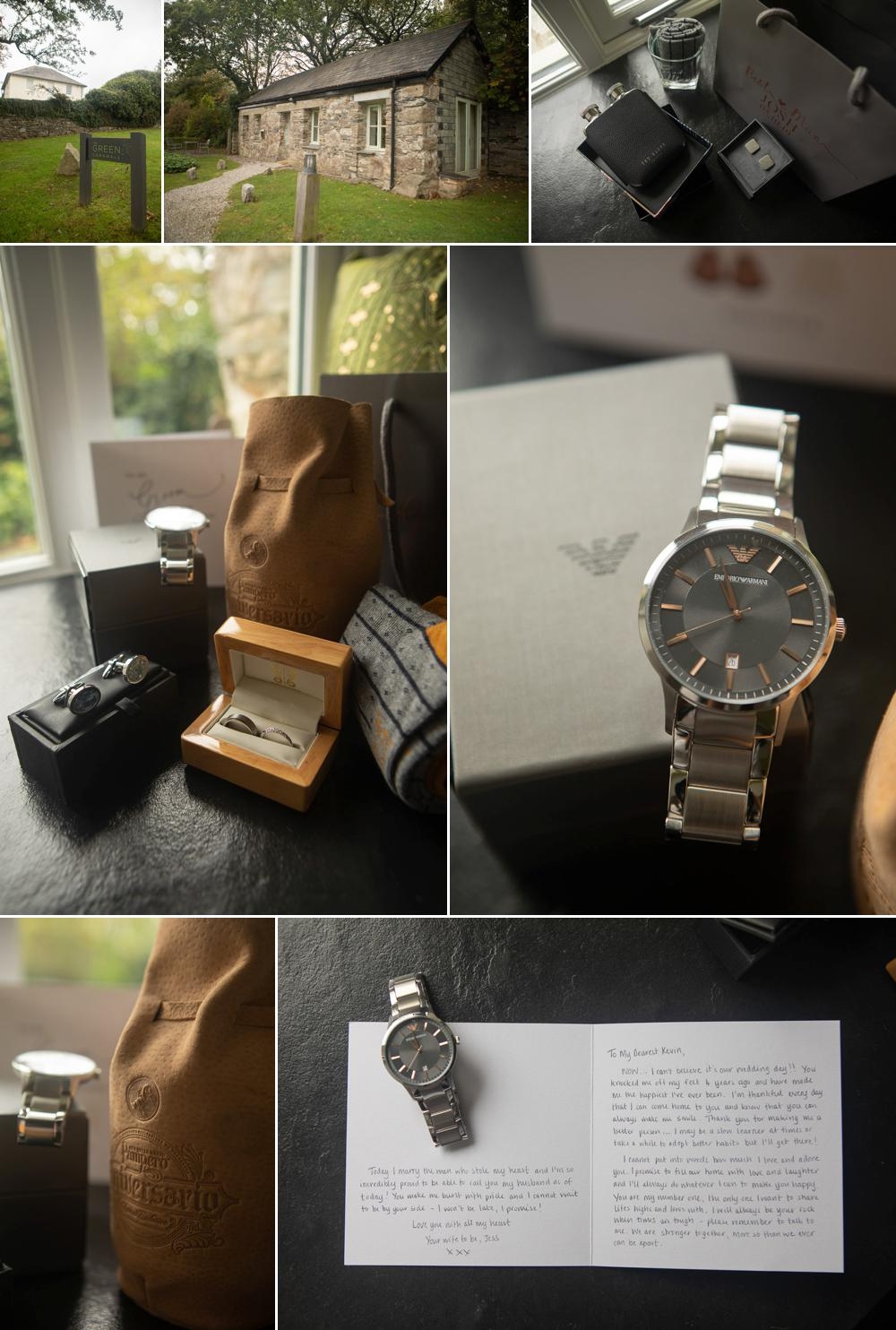 My day started with meeting Kev and his best man Josh getting ready in one of the cottages. The Green has followed the trend of converting barns for weddings and accommodation so everything is on one site, and they do it very well. They've also built a purpose built building for the wedding breakfasts, so everything really flows wonderfully throughout the day.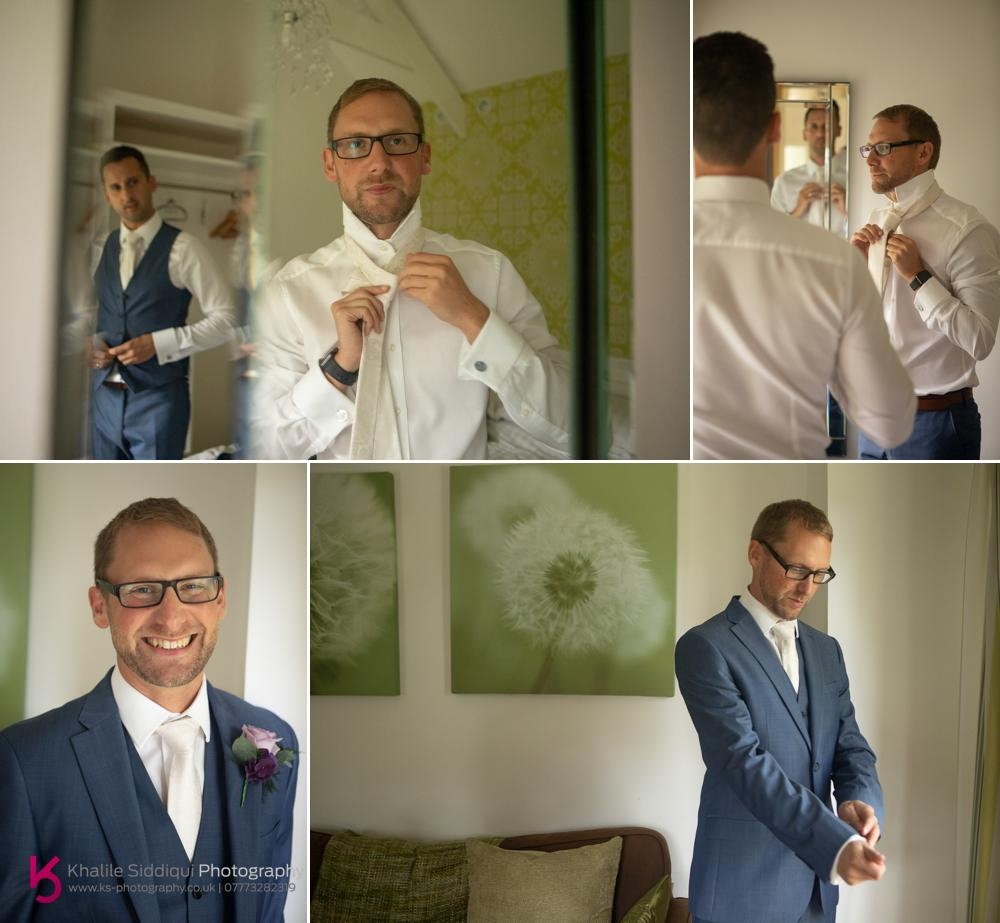 Kev was happy with going for quality over quantity for his groomsmen, opting for just one groomsman, Josh his best man who also joined Kev whilst getting ready.





When I arrived Jess and her bridesmaids were getting their hair done by 'Emillie's Hair & Makeup' and their makeup done by 'Clare Fluin'.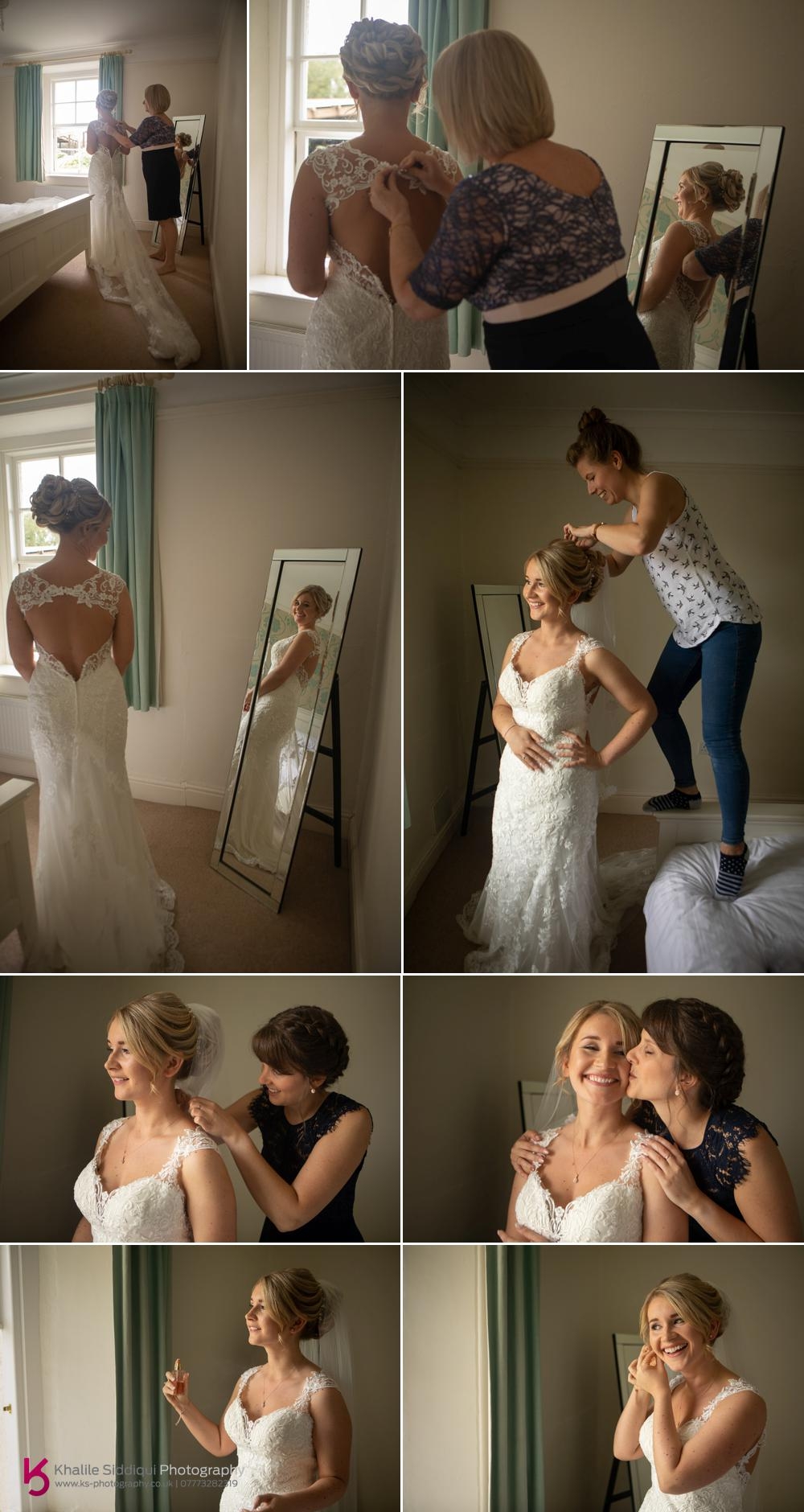 Jess bought her stunning embroidered and lace dress from Prudence Gowns in Plymouth.





I do love creating some beautiful timeless moments to capture the special connections between our brides & grooms and their loved ones.





And that goes for the little people too.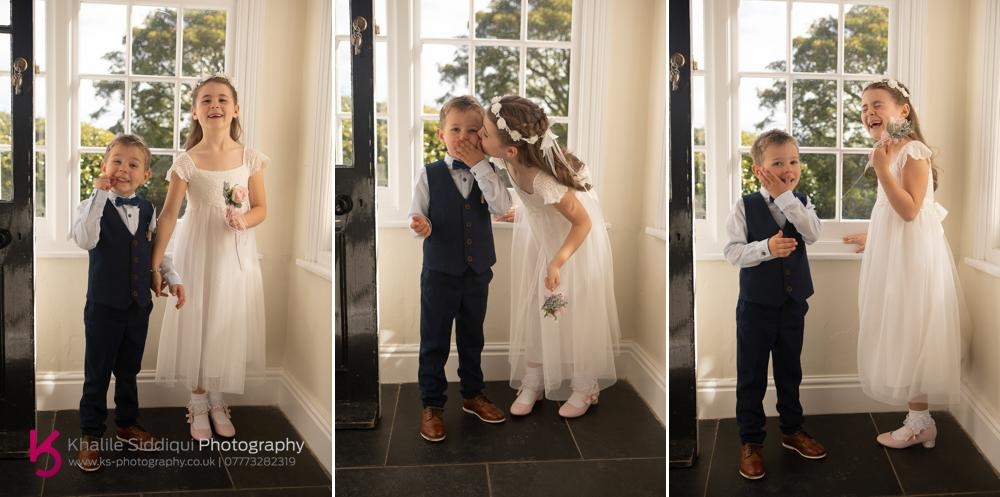 Jess and Kev were SO super relaxed, and Jess was more than happy for get bridal party photos on the walk to the ceremony barn.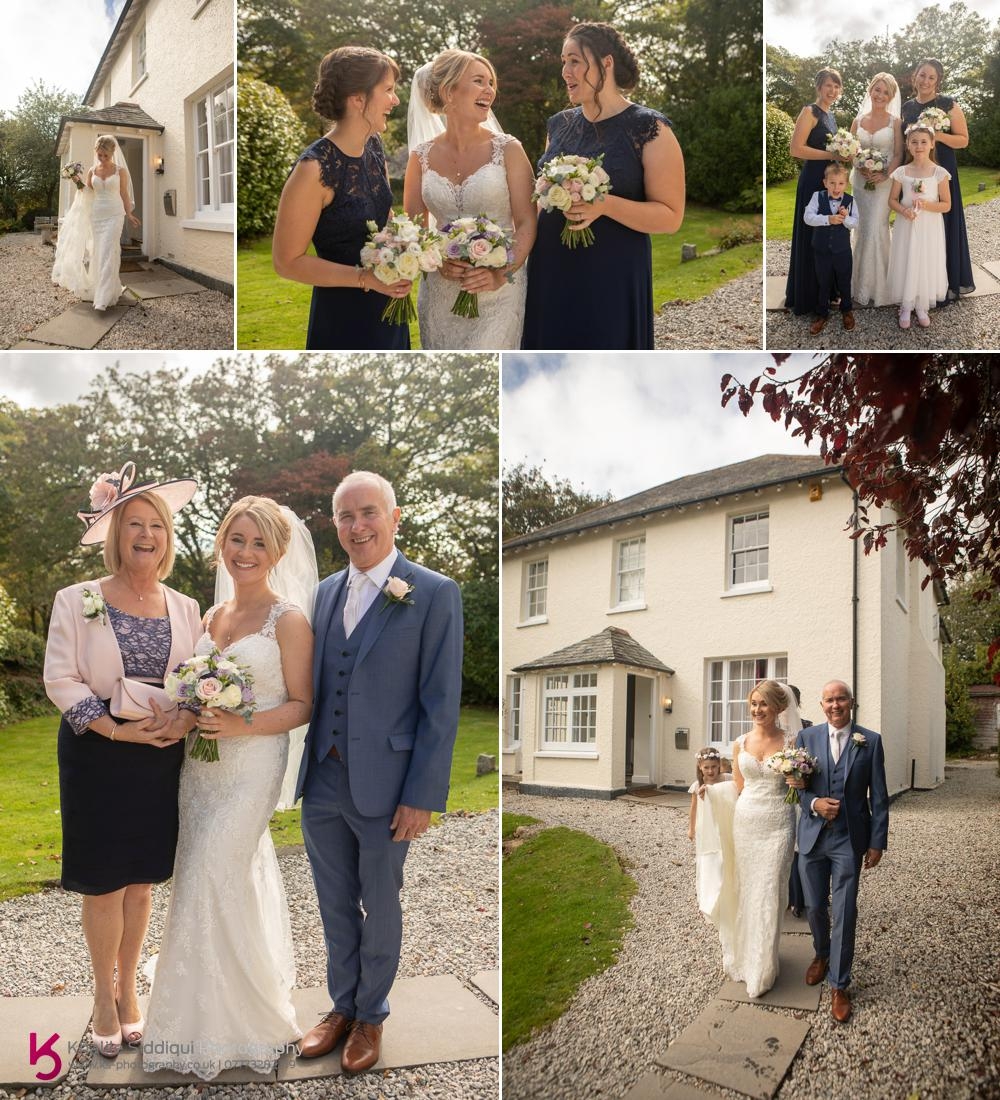 I loved this, apparently The Green are SO busy with weddings that confetti isn't allowed at the venue, so Jess' dad and Kev made these little woolen pompoms to use as their confetti.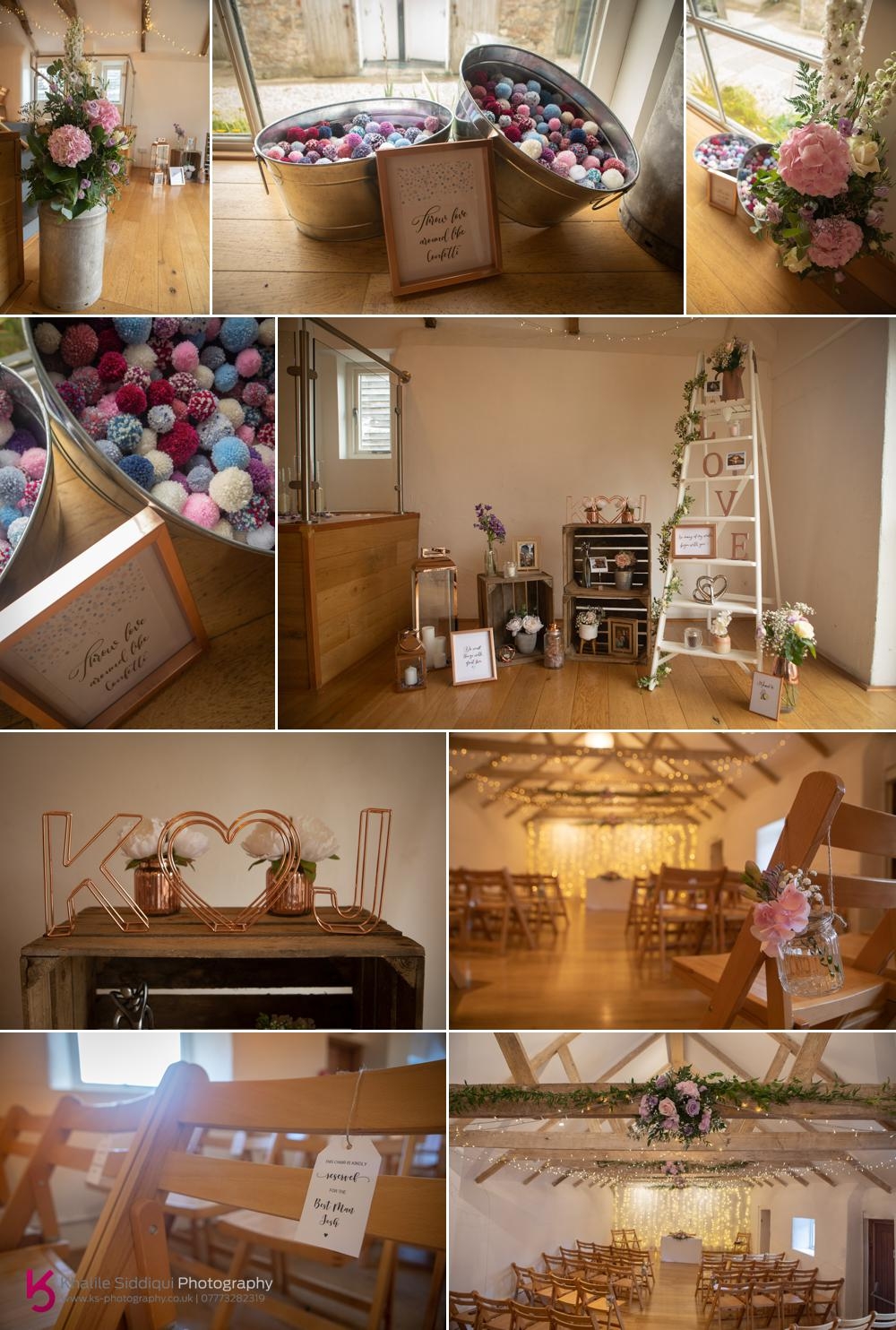 It was such a lovely ceremony, most of the guests were friends and there was no shortage of beaming faces onlooking.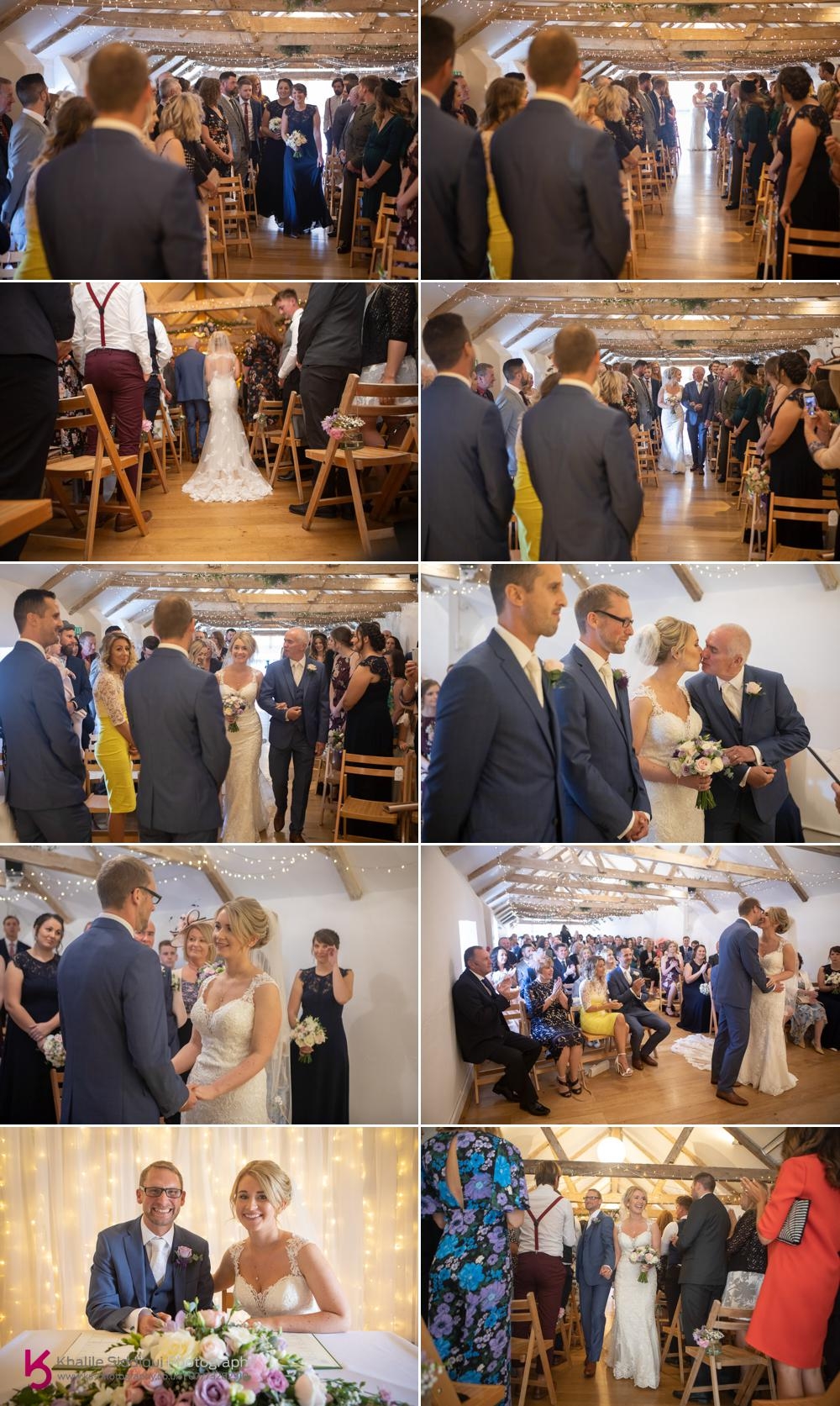 Then the guests got to throw those ace pompoms!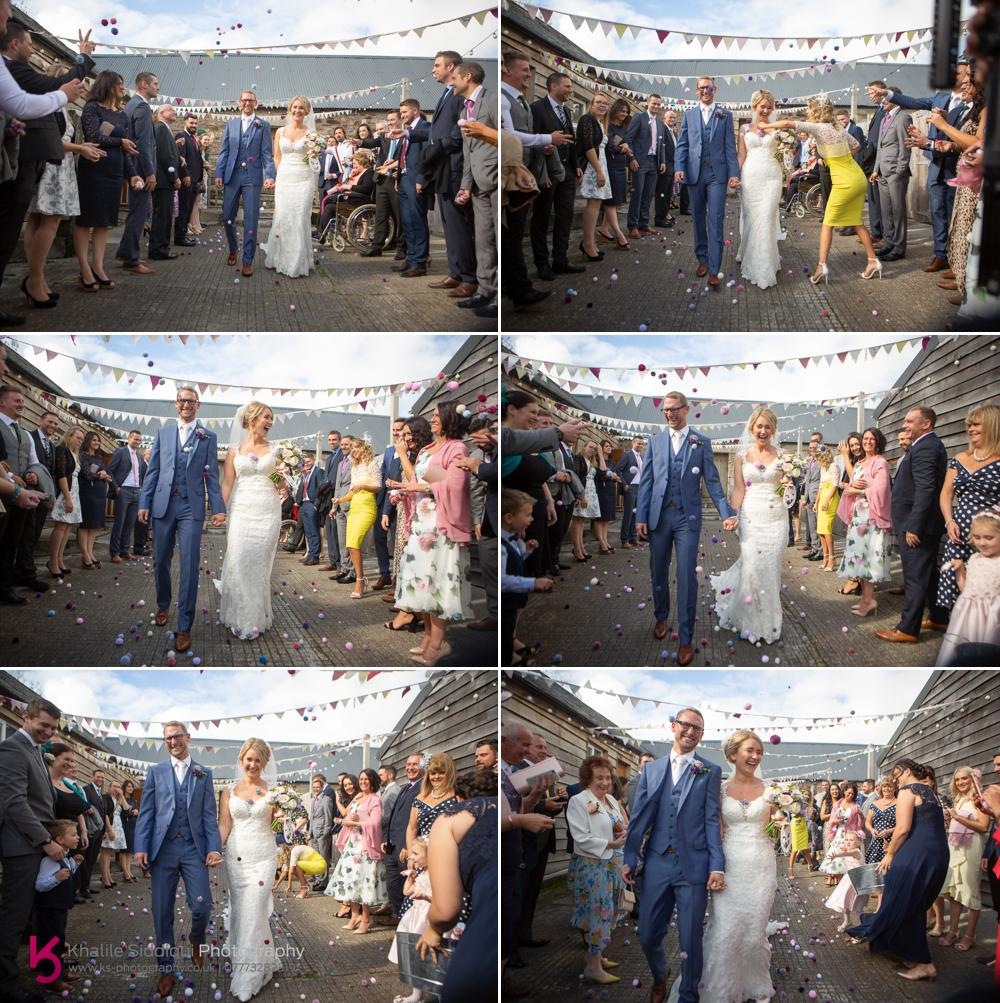 After the ceremony everyone made their way into the bar barn for drinks and canapés and some group photos.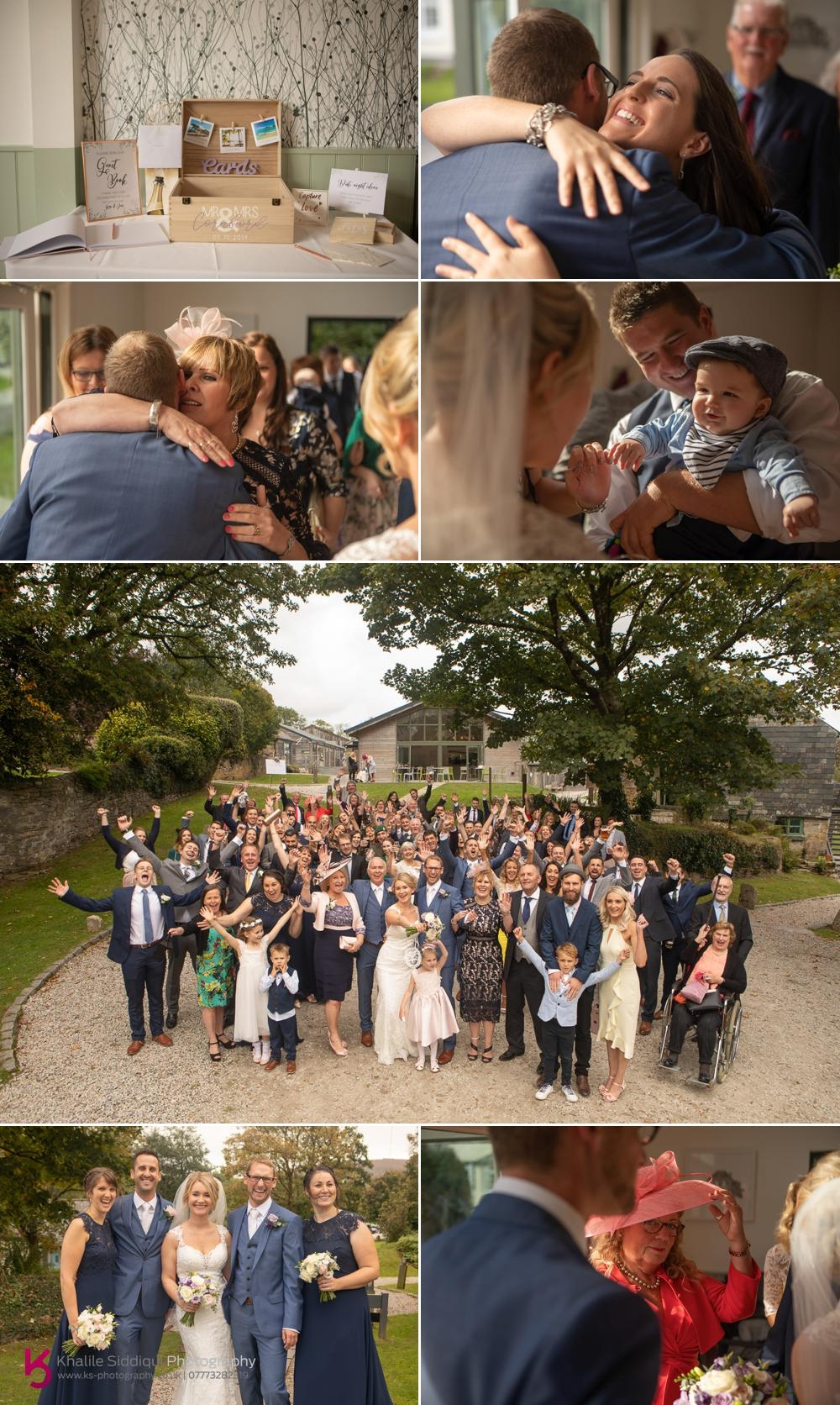 The weather forecast after the wedding breakfast wasn't looking too great, so we made the most of the opportunity to take Jess and Kev into the woodland walk whilst the guests took their seats for the wedding breakfast.





I have to say, the food at The Green was certainly worth the wait, it was BEAUTIFUL! (Thanks Jess and Kev)
When it came to the speeches Jess' dad David did a wonderful job, as did Kev, and then it was time for the main event. I have to say, in twelve years of shooting weddings I've never heard such a roasting whilst still keeping it funny and not cringey, but Kev totally took it on the chin knowing what he was letting himself in for having heard Josh as a best man twice before.





As expected the weather had taken a turn for the worse, and so we took Jess and Kev into the rustic barn to get some evening photos without getting wet.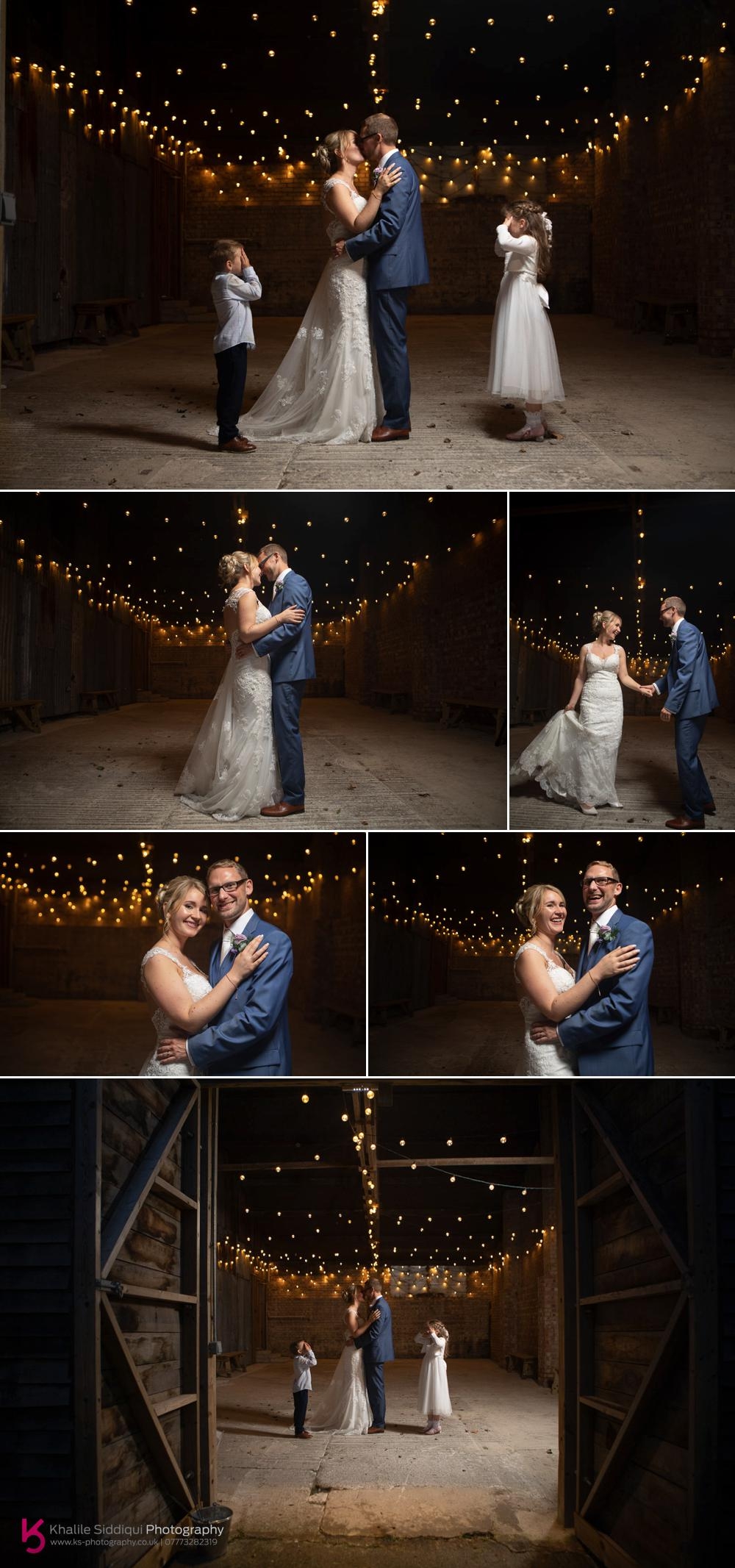 With a little help from Jess' nephew and niece who were the pageboy and flower girl.





The beautiful marbled wedding cake was created by 'Dolly Bird Bakes' and once that was cut it was time for the evening party to begin to the sounds of The Swing Kings.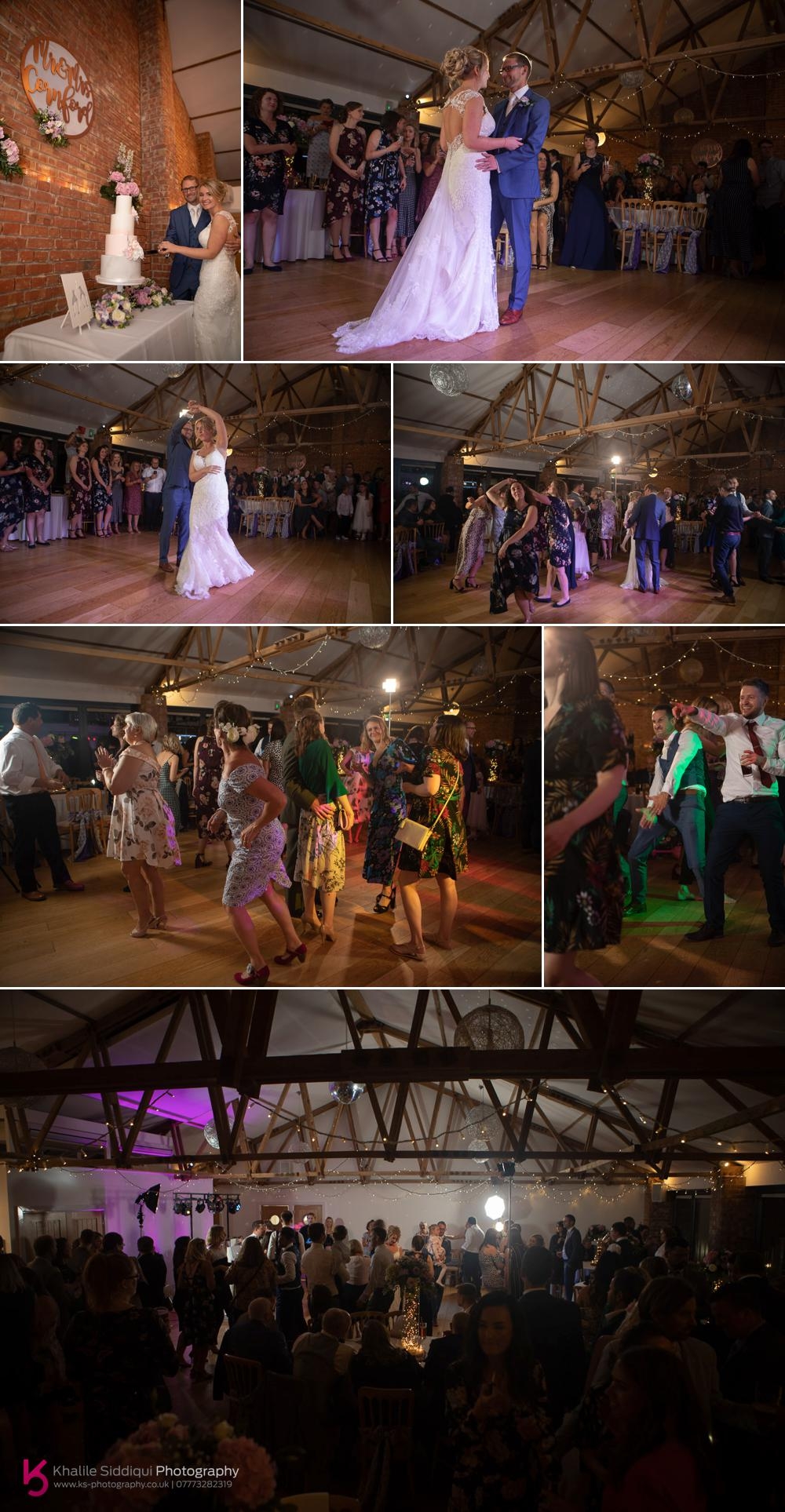 Dearest Jess and Kev, thanks SO much for choosing me to capture your wedding day. I really loved the whole process and it's been a real joy getting to know you guys, live long and prosper!!!

Oh and great booking having Sean White to do you wedding videography, I was a tad apprehensive about working with a videographer I'd not met before, but working with Sean was a real joy!

If you're planning your own wedding, be it big or small, home or away, please do check out our main weddings page for loads of helpful information to consider when booking your wedding photographer.

Big love

Khalile xx

Suppliers:

Venue - The Green Cornwall
Hair - Emilie's professional hair & makeup
Makeup - Clare Fluin


Flowers - Lindsey of Full BloomsCake - Hayley of Dollybird Bakes
Band - The Swing Kings