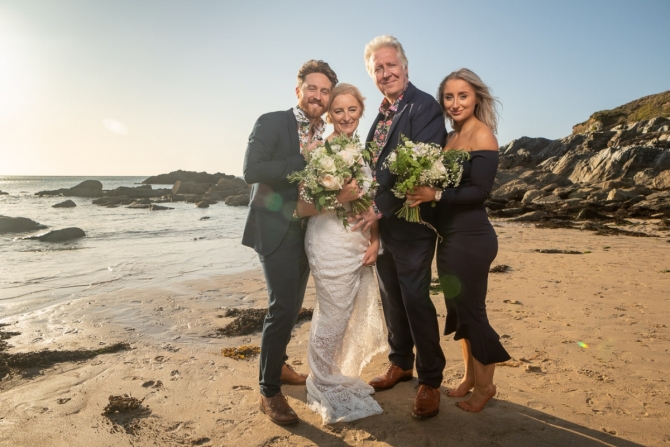 Headland Hotel Wedding Photographer - Louise & Duncan
17th October, 2019
Louise and Duncan's Headland Hotel wedding was a bit of a last minute booking for me, as a lot of couples can book up to two years in advance but Louise and Duncan booked me around three to four weeks before the big day and as it was a short midweek wedding I was only too happy to oblige. Originally their plan was no p ...
---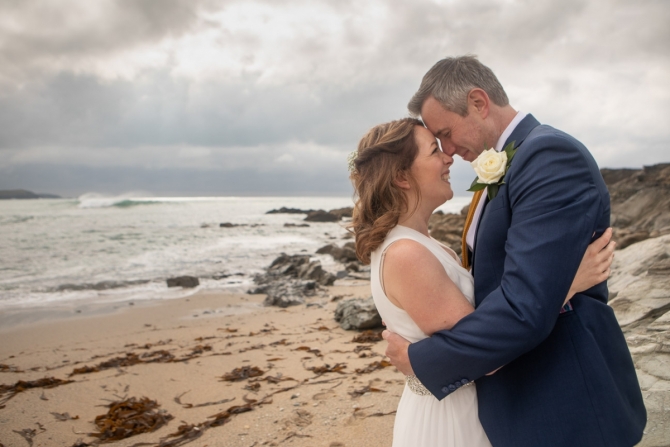 Headland Hotel Wedding Photographer - Rachel and Chris
14th May, 2019
Not only was this my smallest Headland Hotel Wedding, it was my smallest wedding period, as Rachel & Chris' elopement wedding was literally just the two of them and none of their friends or family had a clue.Rachel and Chris came across me at one of the hotels wedding open days last autumn, and in their words felt ...
---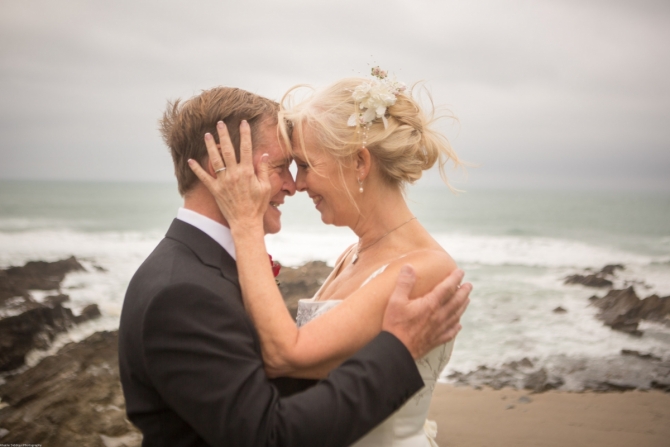 Headland Hotel Wedding - Gayle & Trevor
24th October, 2017
It was such an honour to photograph Gayle and Trevor's Headland Hotel wedding, that said I'm always honoured to photograph a wedding, but when Trevor and Gayle told me their story I was even more charmed. Gayle and Trevor first got together forty-two years ago when Gayle was only eighteen years old and Trevor, a h ...
---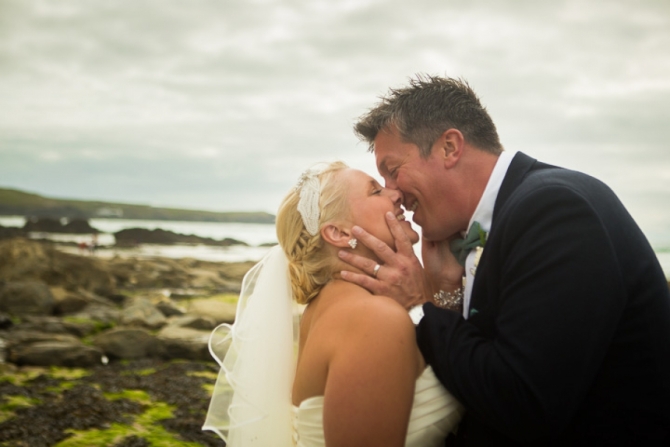 Headland Hotel Wedding - Zoey & Craig
28th July, 2016
Zoey and Craig got in contact with me about shooting their intimate Headland Hotel Wedding in Newquay Cornwall after receiving a recommendation on our services. Being as there were only twenty-five in the wedding party it was really important to try and fit in seamlessly, so two shooters could have been overk ...
---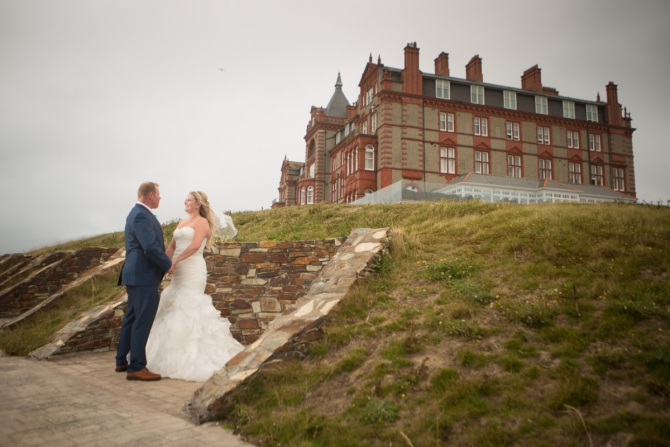 Headland Hotel Wedding - Louise & Andrew
6th July, 2016
It's fact I love a Headland Hotel Wedding, and to be asked by Louise and Andrew to photograph their wedding was, as always a real honour! I met Louise and Andrew about a year ago at The Headland Hotel's wedding open day, where they invite their preferred suppliers to exhibit to the hotel's wedding clients. At the ...
---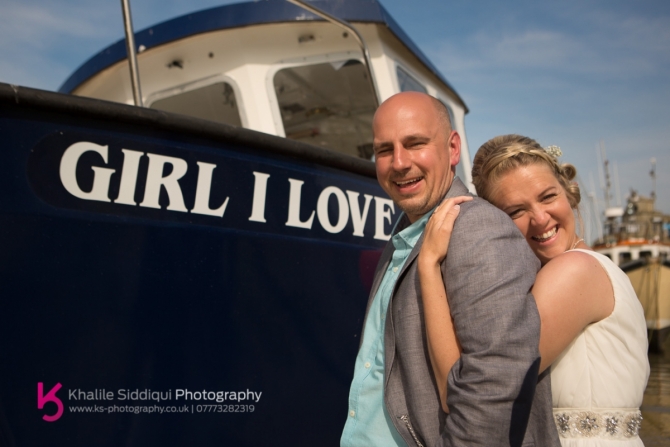 Headland Hotel Wedding - Leah & Dan
1st June, 2016
Leah & Dan booked us for their Headland Hotel Wedding after receiving a recommendation last year. They fell in love with the Headland Hotel quite a few years ago but didn't book it until after they'd had their handsome four year old son. Tamsyn was doing Leah and her maid of honours makeup so sh ...
---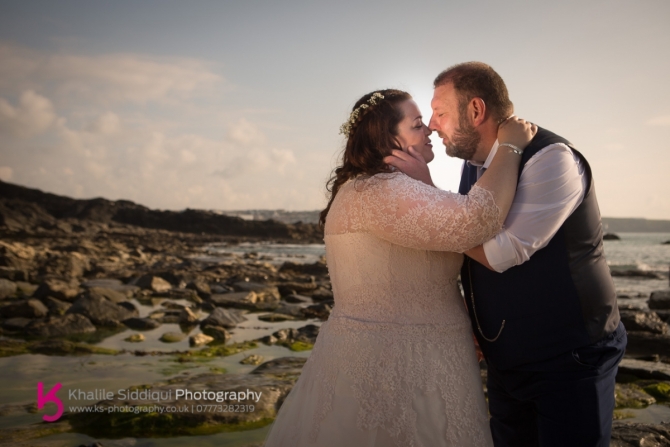 Headland Hotel Wedding - Kate & Andy
16th May, 2016
Kate and Andy contacted us about their Headland Hotel wedding in Newquay after receiving a recommendation about our services, and we're certainly glad they did, as they took Tamsyn up on her Makeup services as well as going for a full photography package too :0)Tamsyn had an early start with doing 6 ...
---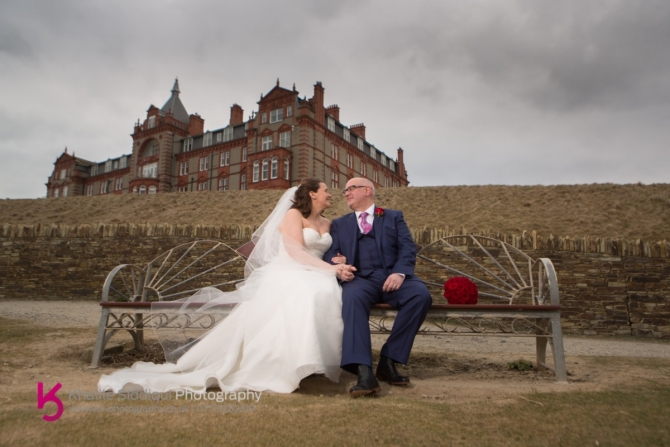 Headland Hotel Wedding - Sarah & Marc
19th March, 2016
Sarah & Marc came to us in search of their wedding photography and makeup needs for their Headland Hotel wedding after receiving a recommendation, and I'm pleased to say we hit it off straight away. Sarah & Marc went on to tell us that they met while they were at school and have been together nearly 3 ...
---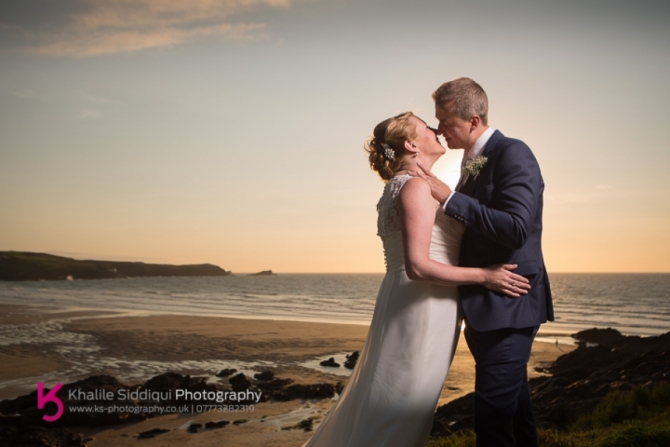 Headland Hotel Wedding - Marie & Gary
5th September, 2015
Marie and Gary chose us to photograph their Headland Hotel wedding after we had a long good chat together last year at the hotels wedding open day, and I sure am pleased that they did, even if it was on our daughters thirteenth birthday!Tamsyn's day started a bit earlier than mine with her doing the girls mak ...
---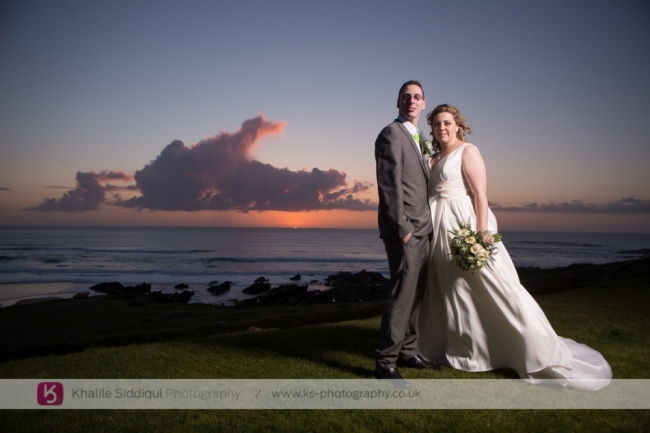 The Headland Hotel Newquay Wedding | Kerry & Chris
24th April, 2014
I met Kerry and Chris last year at "The Headland Hotel" wedding open day. We were talking for quite a while (Kerry told me yesterday it was over an hour!) and it was then that they said that they had found a so called photographic company who would do their wedding for £250 but alarm bells rang for Kerry when they said ...
---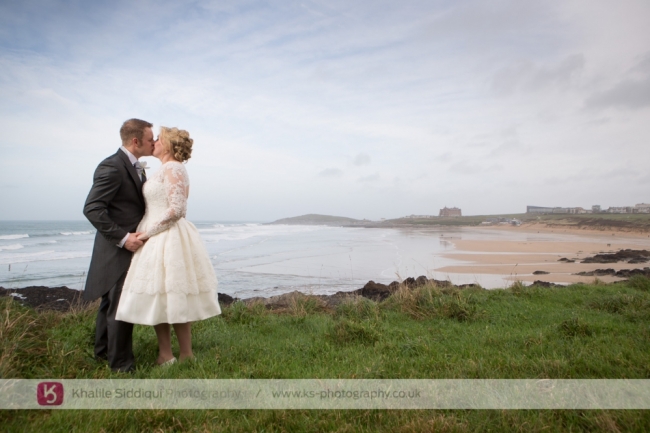 The Headland Hotel Newquay Wedding | Farrah & Lee
24th December, 2013
I only got to meet Farrah and Lee for the first time a couple of months ago, as it was Tamsyn who first met them at a wedding open day at "The Headland Hotel" where they were to be married. We went for a little photo shoot in the woods to break the ice as Lee confessed he feels really awkward in front of a camera. But ...
---