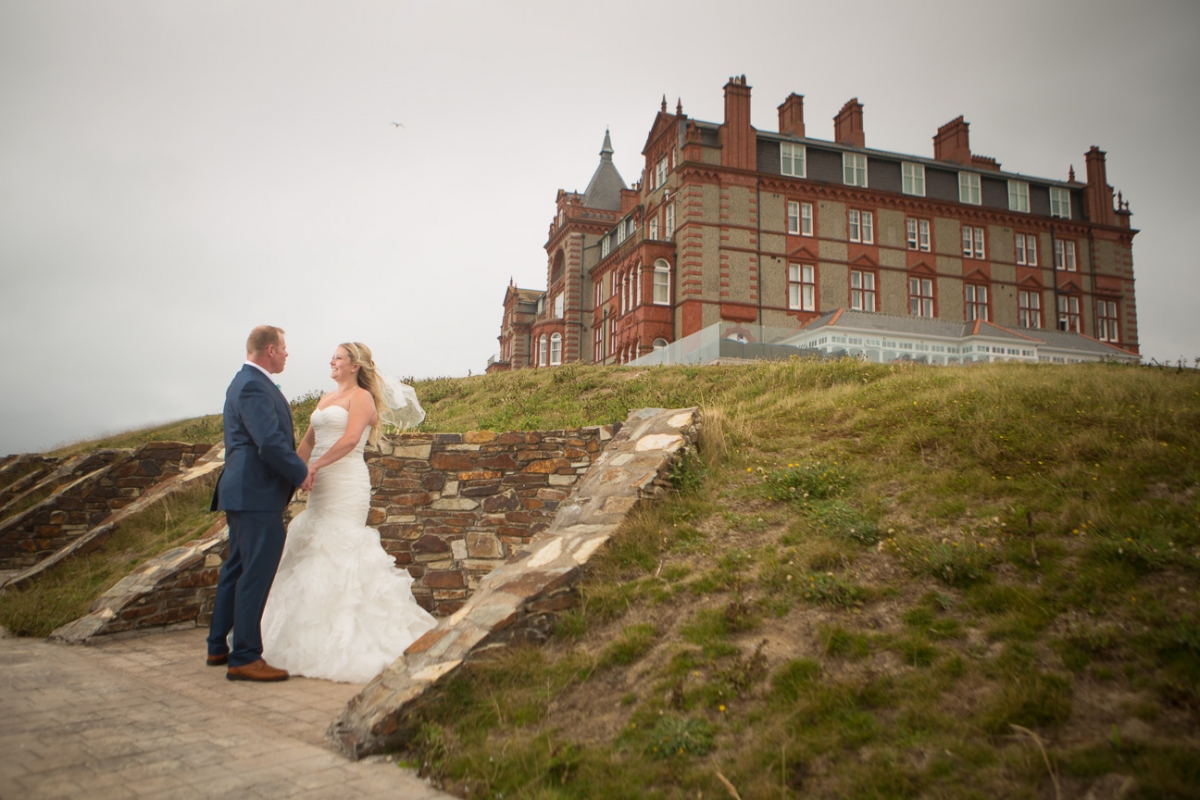 Headland Hotel Wedding - Louise & Andrew
---
It's fact I love a Headland Hotel Wedding, and to be asked by Louise and Andrew to photograph their wedding was, as always a real honour! I met Louise and Andrew about a year ago at The Headland Hotel's wedding open day, where they invite their preferred suppliers to exhibit to the hotel's wedding clients. At the meeting poor Louise was almost shuddering at the thought of a camera being pointed at her on her wedding day, but after talking for about an hour she and Andrew were convinced enough to book us to photograph their wedding.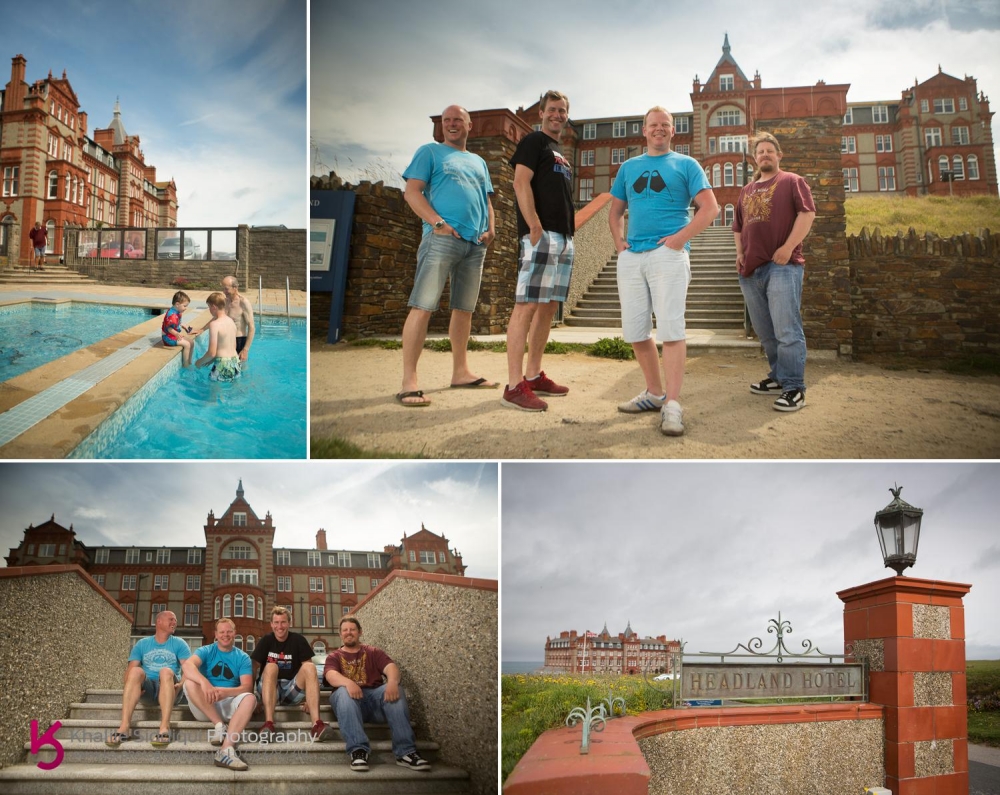 It was a particularly warm day, despite the cloud, so Andy's groomsmen were a tad reluctant to get into their suits for a few shots prior to me meeting Louise, so we went casual, and while we were out and about we ran into Andrew's parents and relatives having a morning swim in the bath like hotel outdoor pool.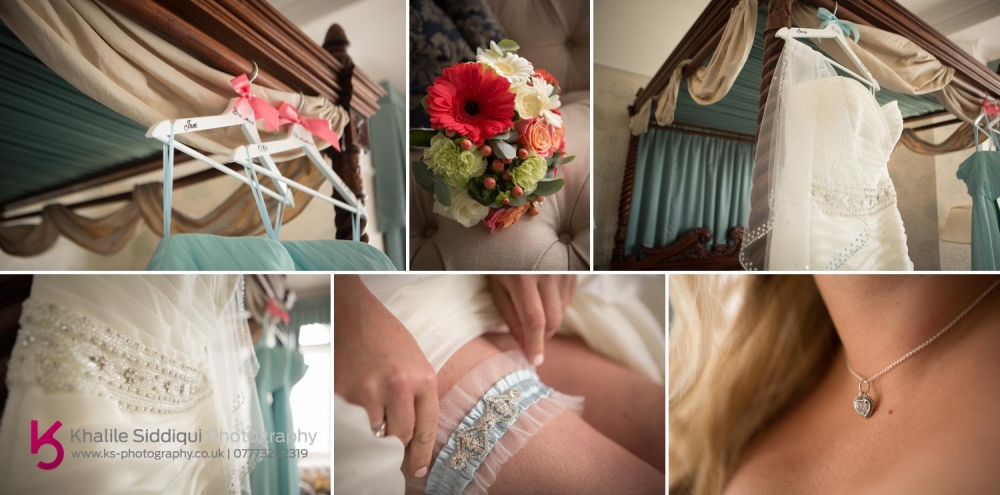 Bless her, on arrival poor Louise looked almost terrified when I arrived at her room to get some getting ready shots. But sensitive to this, I just took my time, kept it playful and got some detail shots of Louise's bits and pieces. She found her dress and the boys suits at
The Wedding Company
near their home in Plympton. And get this, Louise's bridesmaid Jane made the vail and Garter, and she has an online shop called
Honey & Grace Bridal
. Louise bought the personalised dress hangers online too via eBay but went to her friend at
The Bloom Room
for her flowers.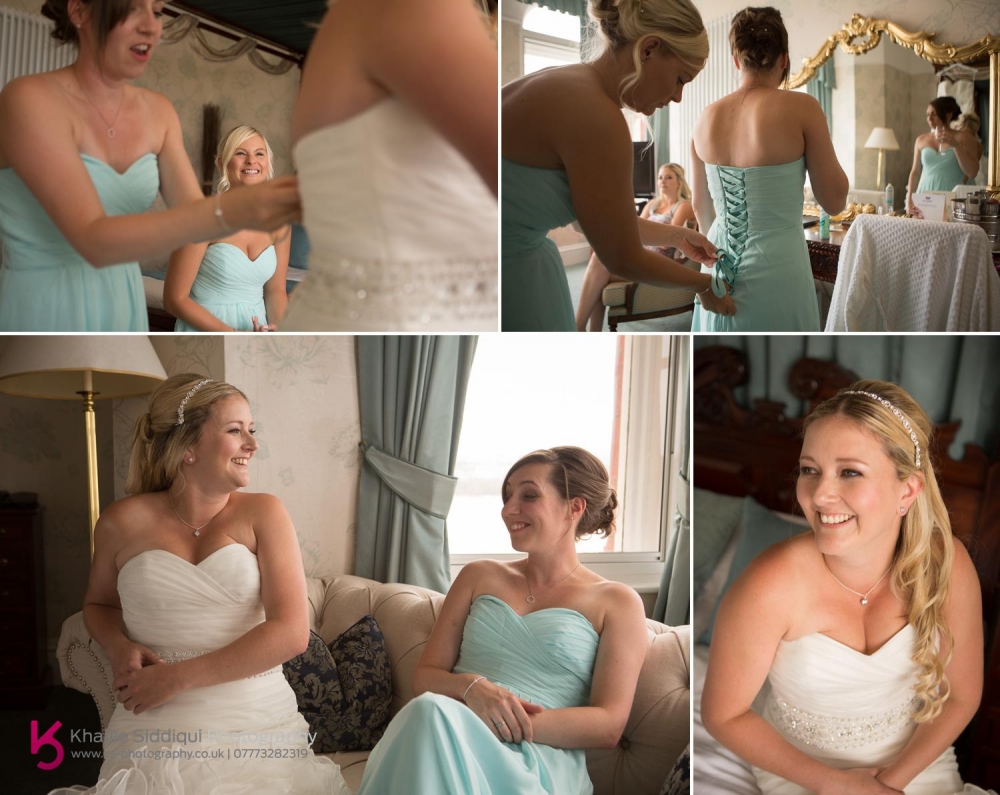 We kept the photos pretty relaxed for the girlie shots.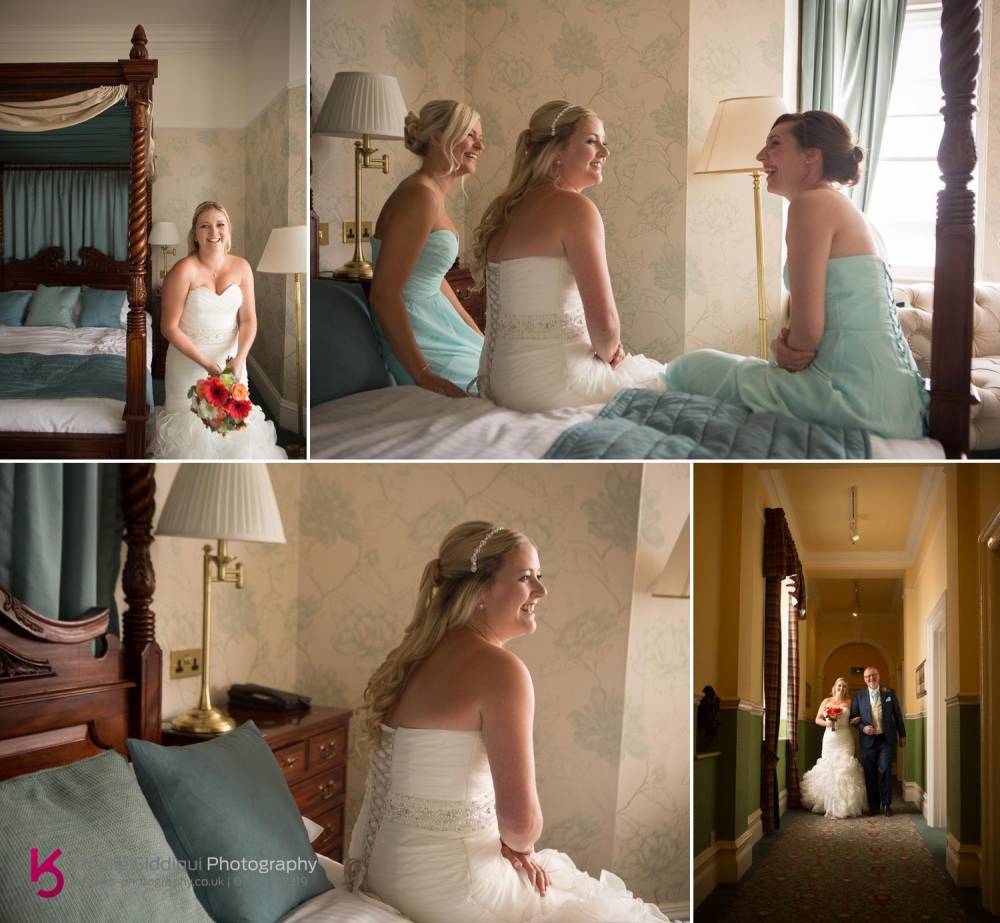 With a bit of gentle guidance to get her looking her best I think Louise did brilliantly for someone so terrified about photos, what d'you think?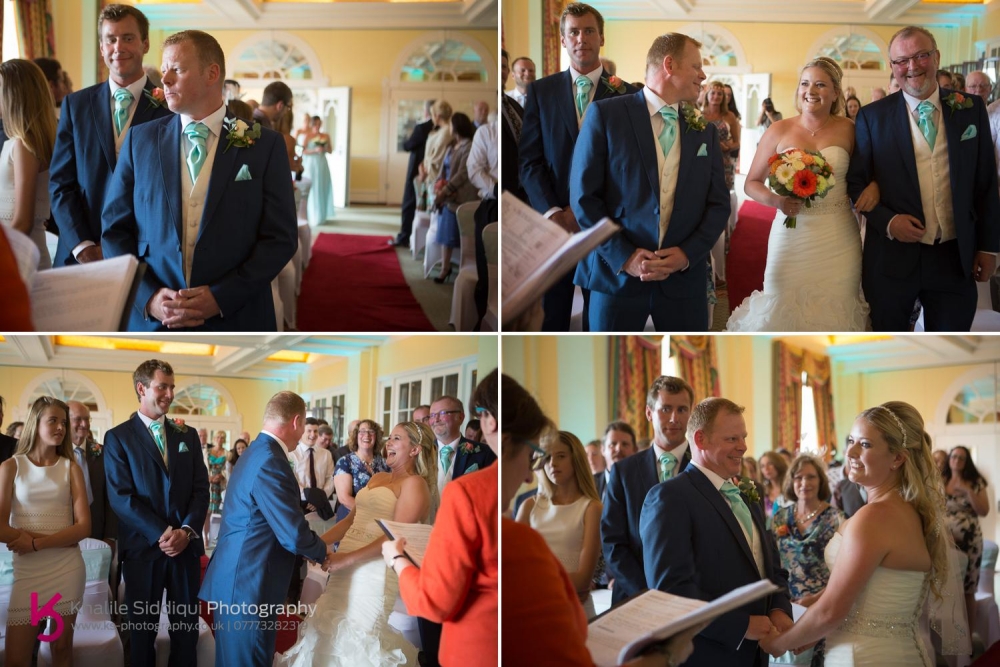 It was a lovely ceremony, and really nice to see how proud her dad Tony was to give his little girls hand away. But the biggest smile, or should I say laugh went up when Andrew got Louise's middle name wrong, which turned into a running joke throughout the day.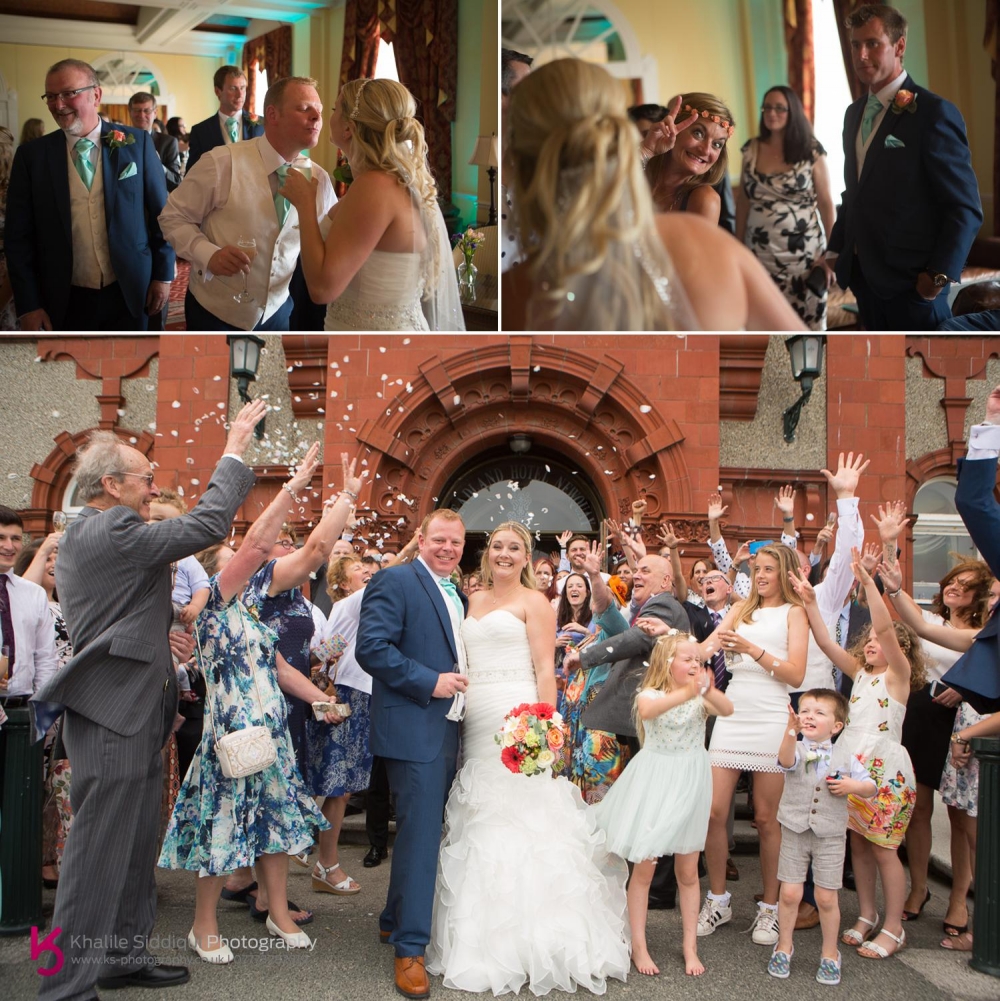 Despite it being about twenty degrees outside it was also twenty mph winds too, so the drinks were served inside the hotel and we were pretty much tide to shooting the group photos on the front steps to avoid the ladies having scarecrow hair.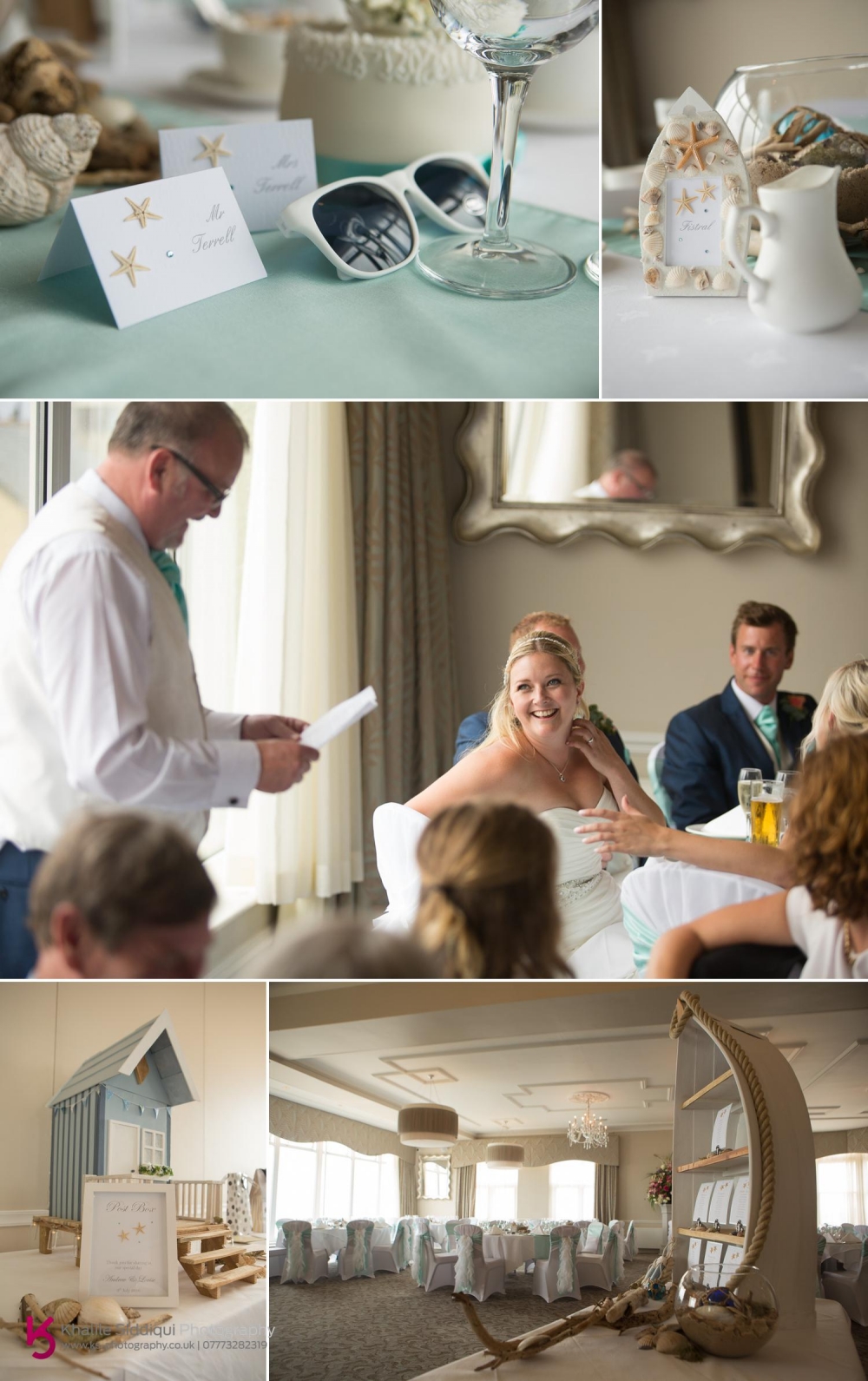 For the styling of the wedding breakfast room they used the talented
Unique Designs by Tina
to decorate the room. And I'm told the they made to boat to display the place setting guide and beach hut gift box especially for their big day.
The wind hadn't dropped by the time the wedding breakfast was over so we tactfully kept Louise facing into the wind while we popped out for some couple shots on the headland and just HAD to get a shot in the wind break where they got engaged.

For the wedding favours, Louise and Andrew bought everyone a pair of white sunglasses.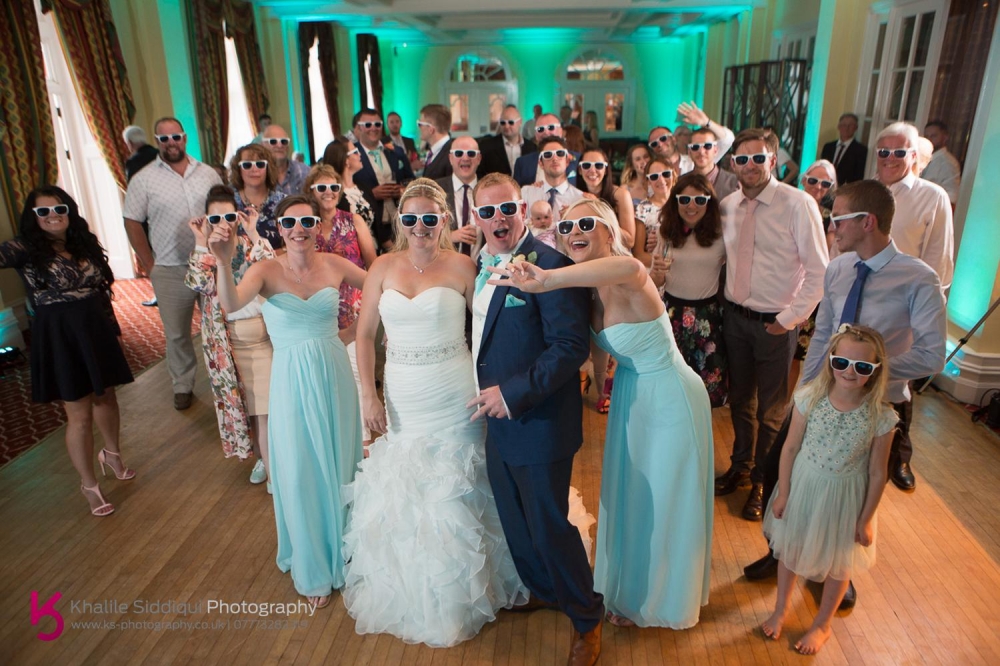 Dearest Louise and Andy, thank you so much for letting us be a part of your big day, I do hope the photos weren't too traumatic for you ;0)
If you're interested in talking to us about your own wedding please do
Make An Enquiry
as distance is no object.
Love K&T xx