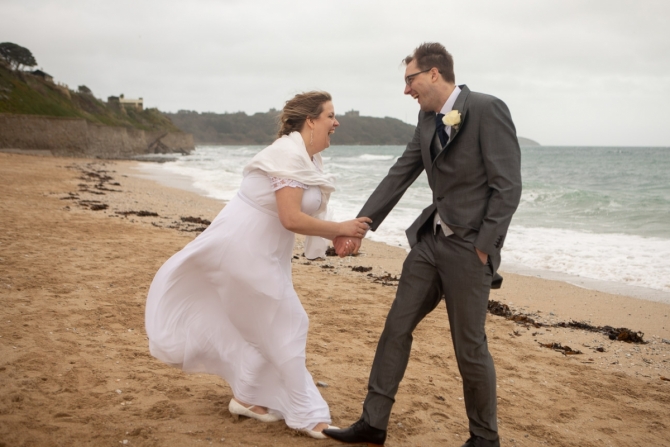 Greenbank Wedding Photographer - Lucy & Tyson
12th February, 2020
I was so thrilled to be booked for Lucy & Tyson's Greenbank Hotel Wedding with the ceremony being at King Henry the VIII's Pendennis Castle. Lucy and Tyson came to know about me via Lucy's parents who met me at a Pendennis Castle wedding open day, as Lucy and Tyson live in Australia so were very relyant on recommen ...
---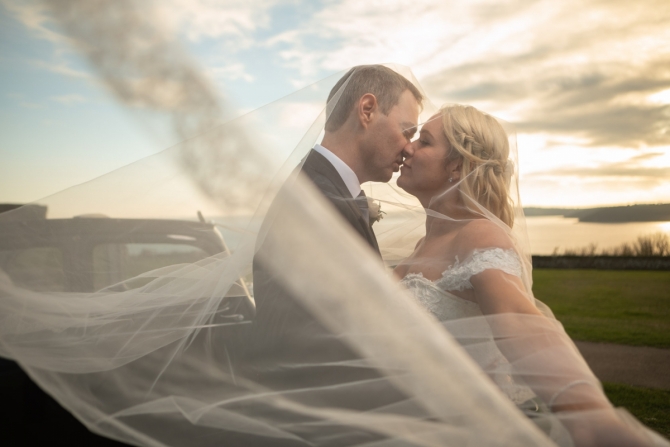 Pendennis Castle Wedding - Gemma and Chris
14th November, 2018
It's always a treat to photograph a Pendennis Castle Wedding and Gemma and Chris' wedding was no different. They discovered us after a referral from English Heritage and I'm really glad that they did. Gemma and Chris are such a lovely couple but unfortunately I didn't get to discover just how lovely until the actual we ...
---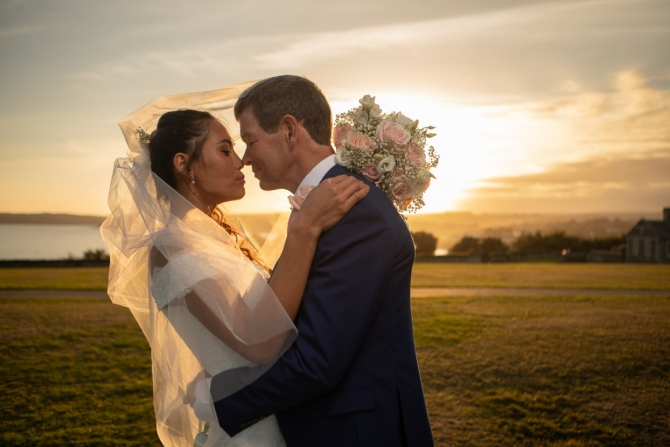 Pendennis Castle Wedding - Pum and Andrew
29th October, 2018
Pum and Andrew booked us for their wedding photography and makeup for their Pendennis Castle wedding after coming across us at the castle's wedding open day back in 2017. When I first met Pum and Andrew I was struck but just how gentle and sincere they both were, and that feeling didn't change throughout the whole of o ...
---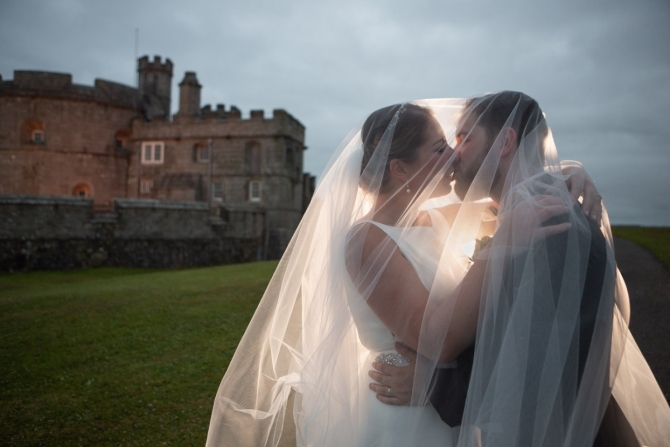 Pendennis Castle Wedding - Charlie & Joe
4th July, 2018
I always love photographing a Pendennis Castle Wedding, and Charlie and Joe's was no exception, fortunately with both our lovely couple working in mining they didn't have to dig too far to find us, as they came across us at an English Heritage wedding open day, where the castle invite their recommended suppliers to exh ...
---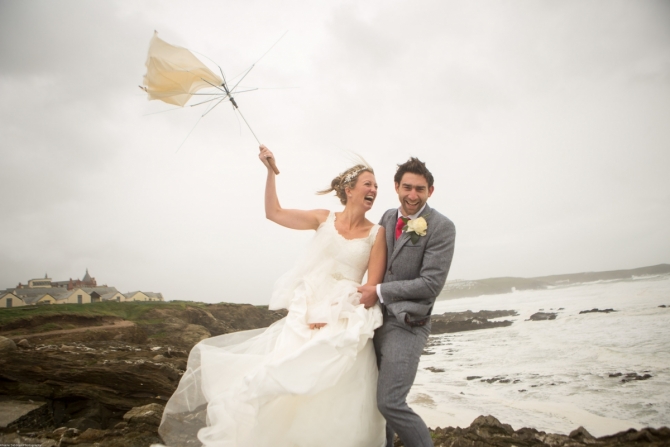 Pendennis Castle Wedding - Sandi & Olly
2nd November, 2017
Sandi & Olly came to me about their Pendennis Castle wedding photography needs after being past neighbours of ours which is a first for me. We did a family photo session for them about a year ago when Sandi mentioned about them getting married and asked about shooting their wedding, to which I was really excited ab ...
---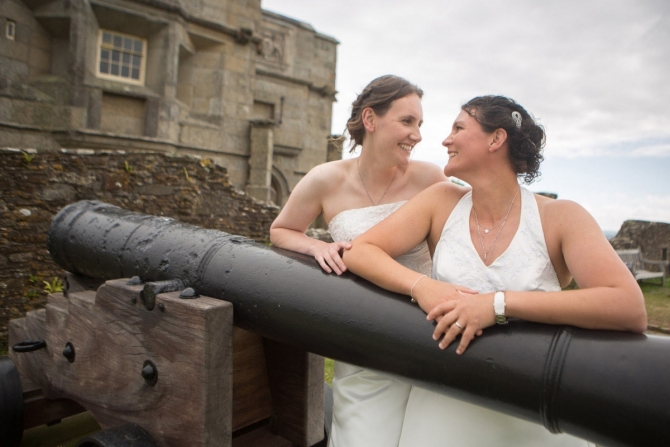 Pendennis Castle Wedding - Holly & Kirsty
6th July, 2017
Holly and Kirsty booked us for their Pendennis Castle wedding after meeting me at a wedding open day of recommended suppliers put on by English Heritage and Pendennis Castle. The girls were pretty decisive as they booked us straight away after our first meeting. And I was lucky enough to meet Kirsty again at another Pe ...
---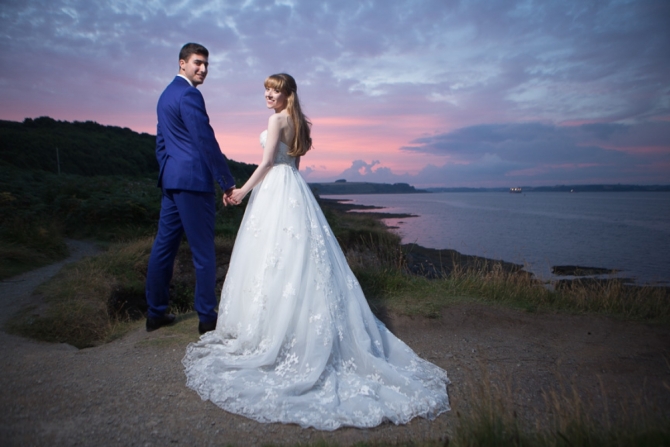 Pendennis Castle Wedding - Zara & Curtis
29th July, 2016
Zara and Curtis decided to book us for their Pendennis Castle Wedding after meeting me at one of the castles wedding open days where they insist their preferred suppliers to exhibit to the booked and prospective clients. I remember the meeting vividly, Zara and Curtis were with Zara's parents, and after ...
---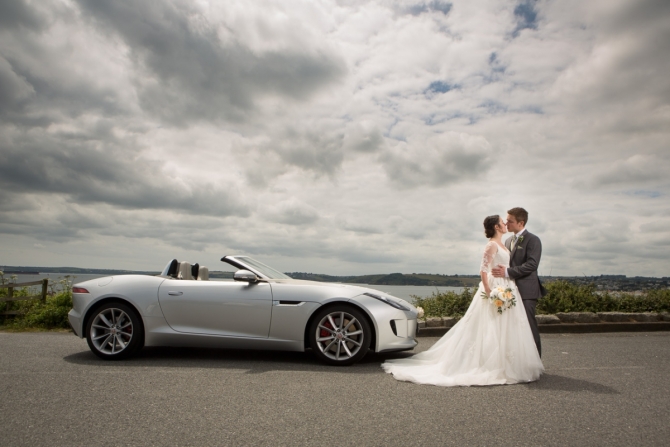 Pendennis Castle Wedding - Sarah & Shaun
21st June, 2016
I've been SO looking forward to Sarah & Shaun's Pendennis Castle Wedding as we met about three years ago when we shot Sarah's sister Lucy's wedding and also at Chris their best mans wedding, and I knew it was going to be anything but dull, what with Sarah and Shaun's BONKERS friends. After saying hel ...
---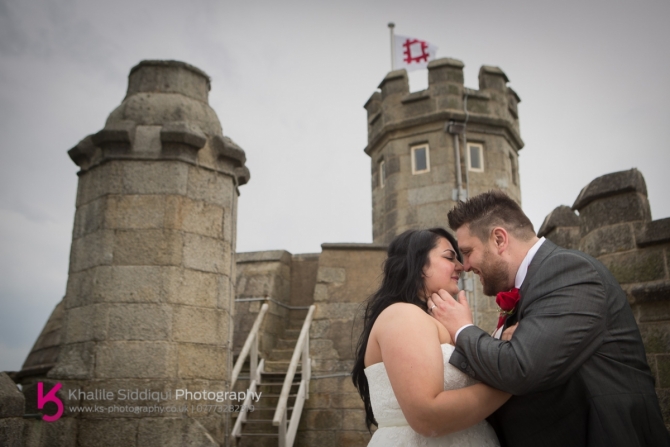 Pendennis Castle Wedding - Lauren & Andy
6th May, 2016
Lauren & Andy chose us for their 'Game of Thrones' inspired Pendennis Castle Wedding after meeting me at the castle's wedding open day last year. Bless her, Lauren really was a blushing bride, and with their three young children to look after she left Andy to deal with most of the organising. One of ...
---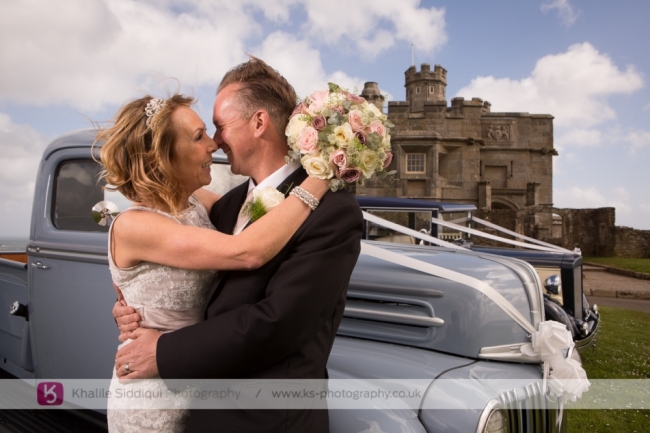 Pendennis Castle Wedding | Nikki & Morgan
12th May, 2014
I was fortunate enough to be booked by Nikki & Morgan for their "Pendennis Castle" Wedding after meeting them around the same time we started doing wedding photography. Back then Morgan had a vintage Cadillac and started supplying it as a wedding car around the same time as when we started out. Morgan now has a 194 ...
---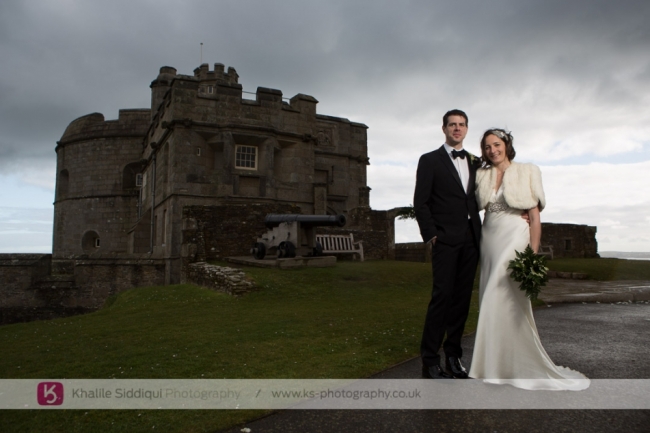 Pendennis Castle Wedding | Laura & Oli
13th April, 2013
I'll be honest, after a rather wet week, I didn't sleep very well the night before Laura & Oli's Pendennis Castle wedding despite going to yoga the night before, but I need not worry as the weather was beautiful when I woke up. So first off we met with Oli and the boys for a stroll through some woods near his home ...
---