Top 10 Tips to find your perfect Wedding Photographer in Cornwall
---
Your essential guide to finding your perfect wedding photographer in Cornwall and how to avoid the sharks!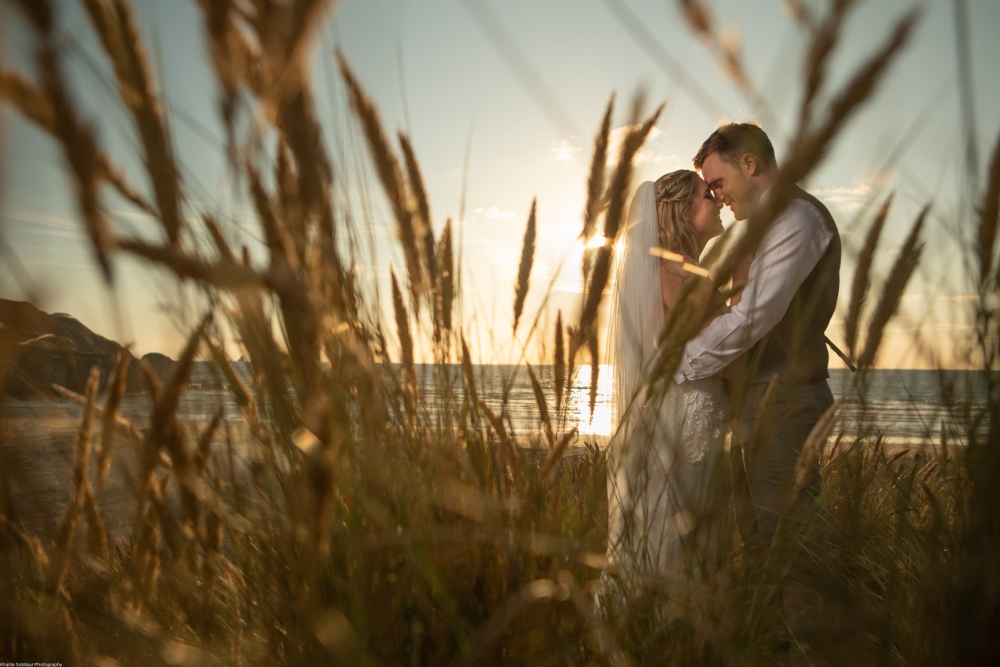 1. How seriously is your wedding photographer going to take you, and possibly more importantly, your wedding day? If you find a wedding photographer who has a Licentiate (Licence), Associateship or Fellowship with a recognised official body like 'The Society of Wedding and Portrait Photographers (SWPP), 'Master Photographers Association (MPA) or British Institute of Professional Photographers BIPP then you can expect to receive a certain level of quality and care because the photographer has to attain a certain standard before they will be excepted into one of these organisations and awarded their accreditation.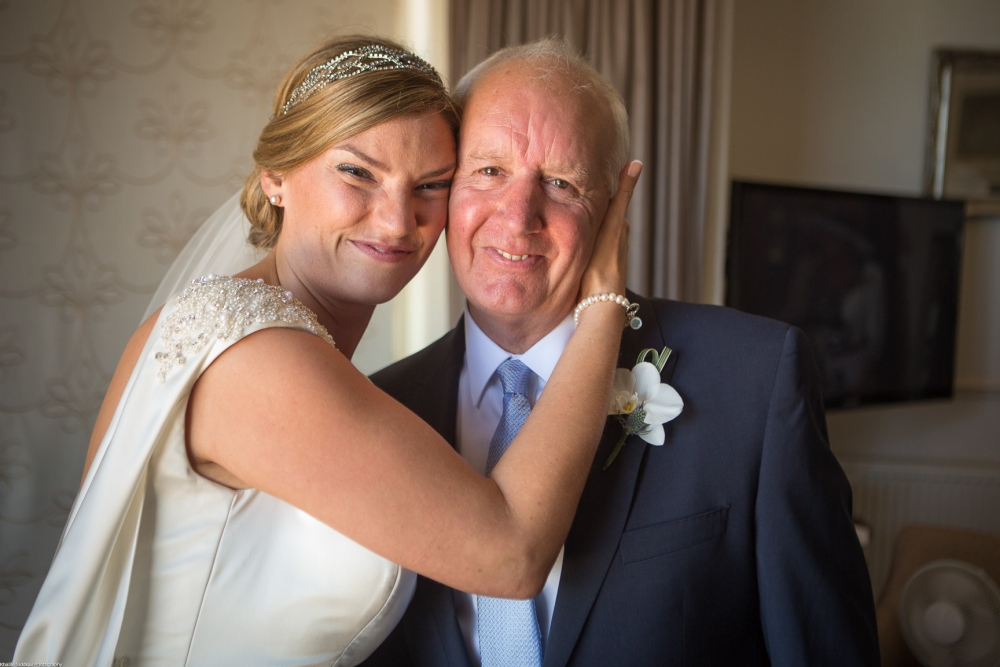 Kathryn & Glenn's Carbis Bay Hotel Wedding
2. How would you like a financial guarantee that your wedding photographer is going to treat your very special day with respect? If the person you're talking to really is a professional wedding photographer they'll have Professional Indemnity Insurance. So if they forfeited on their photographic duties on your wedding day their insurance should pay for a whole new wedding day, not just cover the photography costs.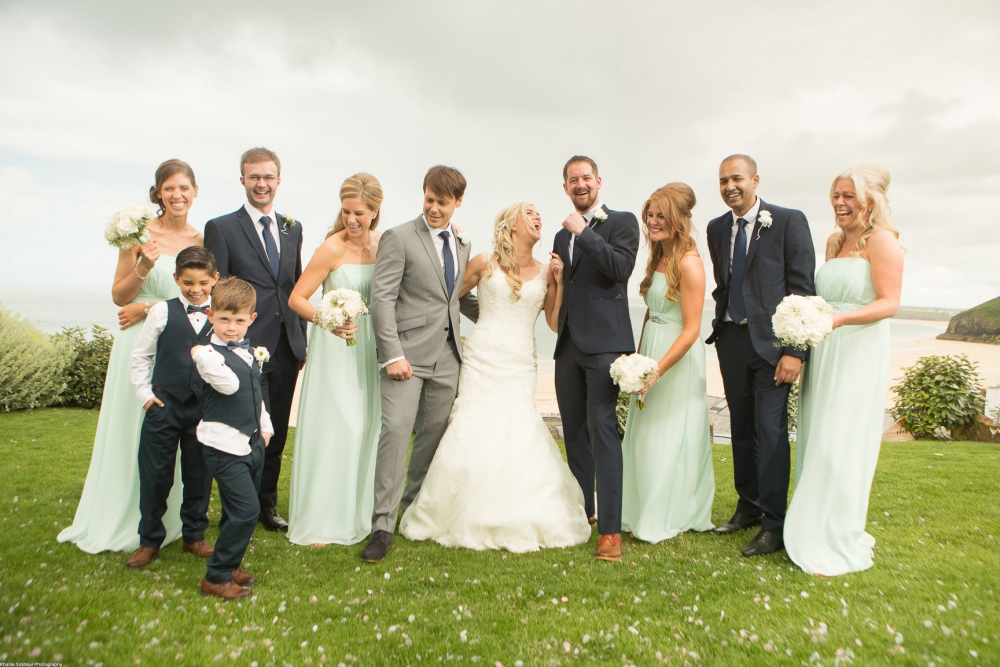 Katy & Simon's Carbis Bay Hotel Wedding
3. And if your wedding photographer really is taking his job seriously, then his camera will have two memory card slots that the camera will write to simultaneously, so if he has a card failure then there's always a backup of your wedding photos. And when he gets back to the office he'll make duplicate copies of your 'RAW' files on separate hard drives. Oh and always insist he photographs your images using RAW files rather than jpegs. The quality is far superior if the files are converted into Jpegs on a computer rather than in-camera, and then when the images are edited (check that they are) there's much more scope to be able to fine tune the image rather than being stuck with what comes off camera.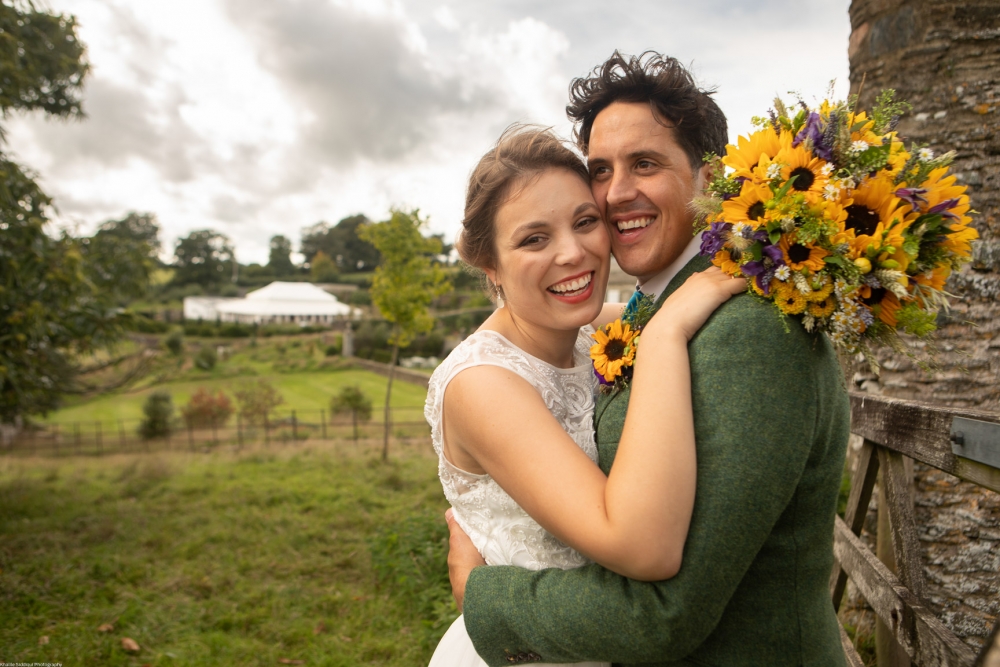 Emily & Adam's Shilstone House Wedding
4. Know the jargon! When it comes to wedding photographers there are basically three types:
The 'Classic wedding photographer' who does things very traditionally with lots of posed photos.
The 'Reportage wedding Photographer' sometimes called 'Photo Journalistic wedding photographer' who has no interaction with the couple or guests at all and hopes to be in the right place at the right time. Many of these guys will do little or no group photos should you decide you want one at the spur of the moment on the day. They also do nothing to take images that will flatter your body shape.
The 'Bespoke Wedding Photographer' or sometimes called 'Designer Wedding Photographer'. With these guys you get the best of both worlds. They should meet up with you before the wedding day (this is a second meeting on top of the pre booking meeting) and plan out your wedding day so you get the best of both worlds. You'll get all the story telling photos that you'd get from a reportage wedding photographer, but also he'll have the skills to do any posed shots you'd like. And if he's really good you won't be able to tell it's posed. If you can tell, the expressions should be relaxed and playful not bemused, bored or bewildered.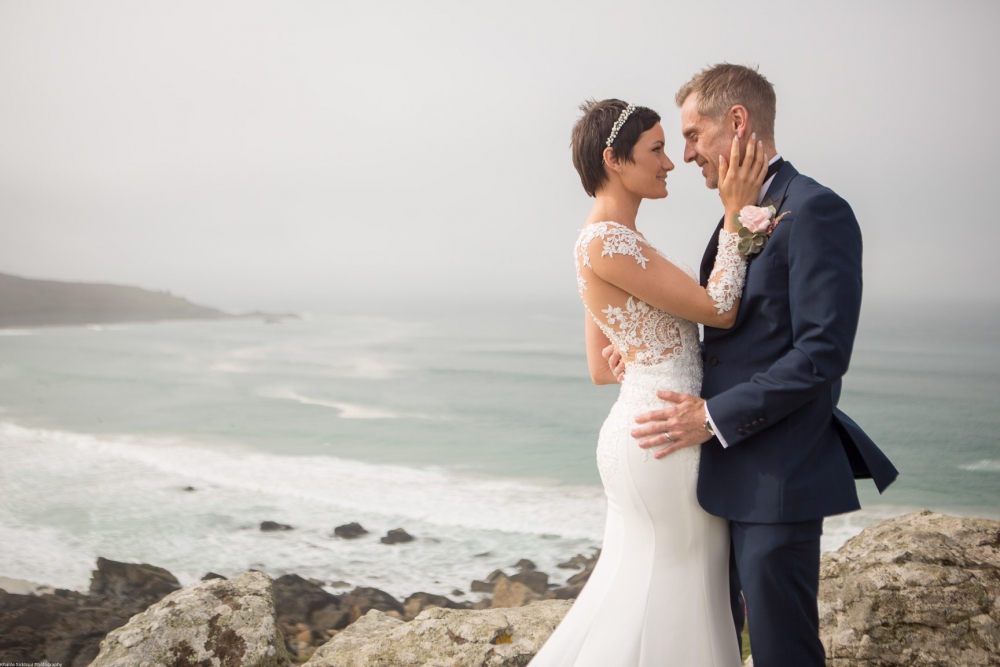 Laura & Anth's Carbis Bay Hotel Wedding
5. A great place to start looking for a photographer is on peoples awards websites like 'The South West Wedding Awards (the oldest wedding awards in the country), or 'The Wedding Industry Awards'. Photographers who enter these awards show that they've carried out their duties to the best of their abilities and have the confidence that they've done a good enough job to possibly win an award even if they don't. Both of these awards use independent judges to find their winners after assessing testimonials, comparing answers to multiple choice questions and evaluating the photographers website. But please be aware of awards that just rely on social media to get the volume of votes in rather than speaking with actual past wedding couples and listening to their experiences.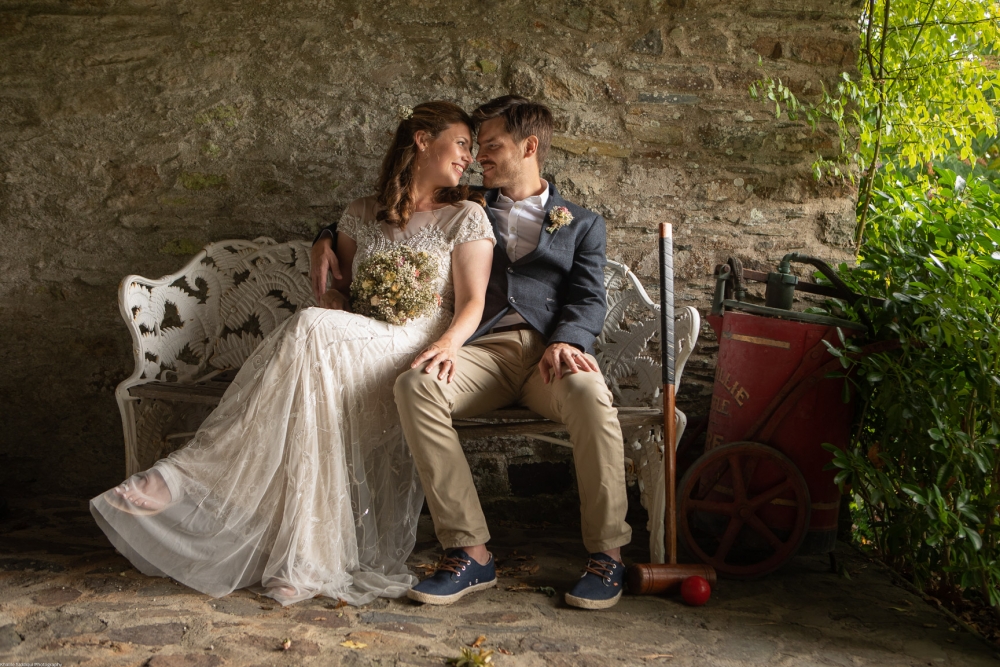 Rachel & Mark's Pentillie Castle Wedding
6. Another good place to start looking for a wedding photographer is to ask your friends if they have any recommendations, as they're likely to have similar taste to you. If they have any first hand experience with a particular wedding photographer especially if they've booked the photographer themselves they'll have valuable insight into the whole process of interacting with the photographer.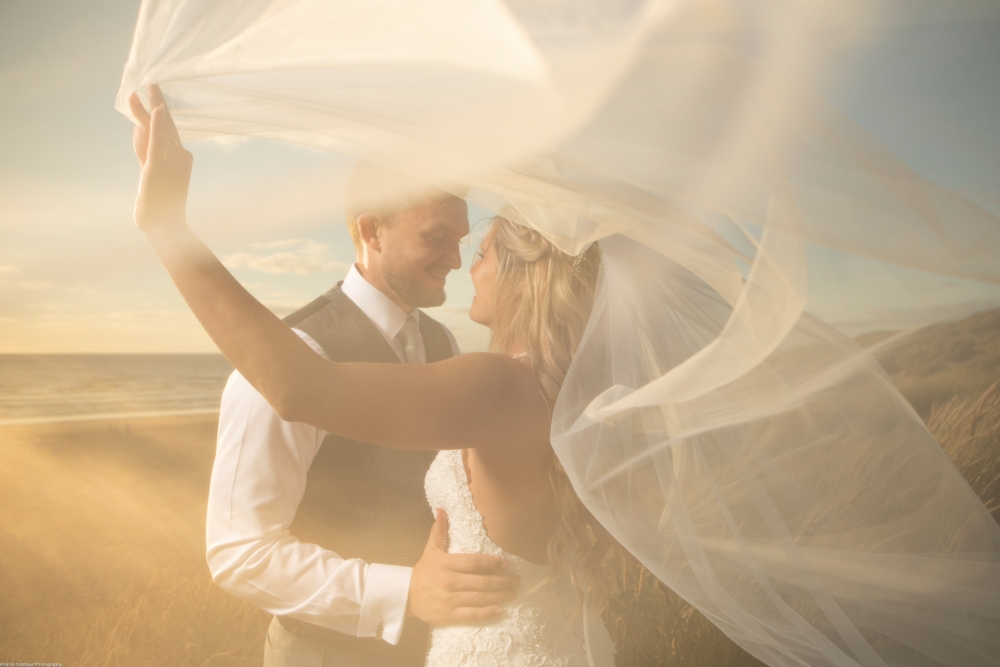 Hannah and James' Cornish Marquee Wedding
7. Once you've got your short list of wedding photographers make sure you look at the photos from a whole wedding, not just the odd random image from different weddings. Most photographers should be able to get at least one good shot at a wedding, but sustaining that standard throughout a whole wedding day is another matter.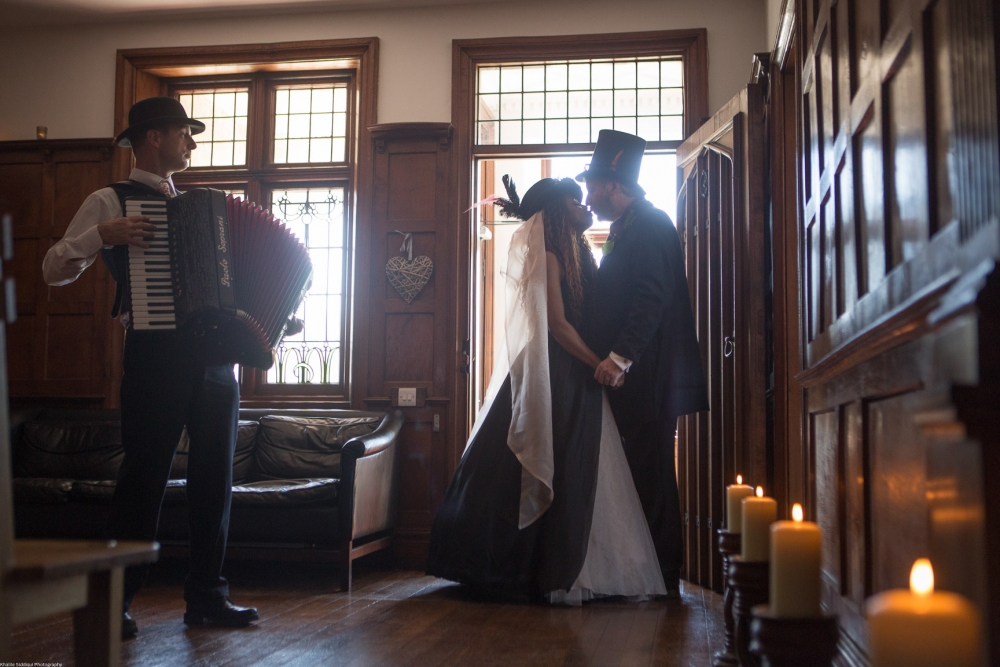 Michelle & Lee's Boho Cornwall Wedding
8. Be sure to check out their reviews and testimonials. Seeing them on their website is great, but to be certain they haven't made any up be sure to take a look on Google and Facebook as these will be written by people who are easily verifiable due to being connected to their online profiles.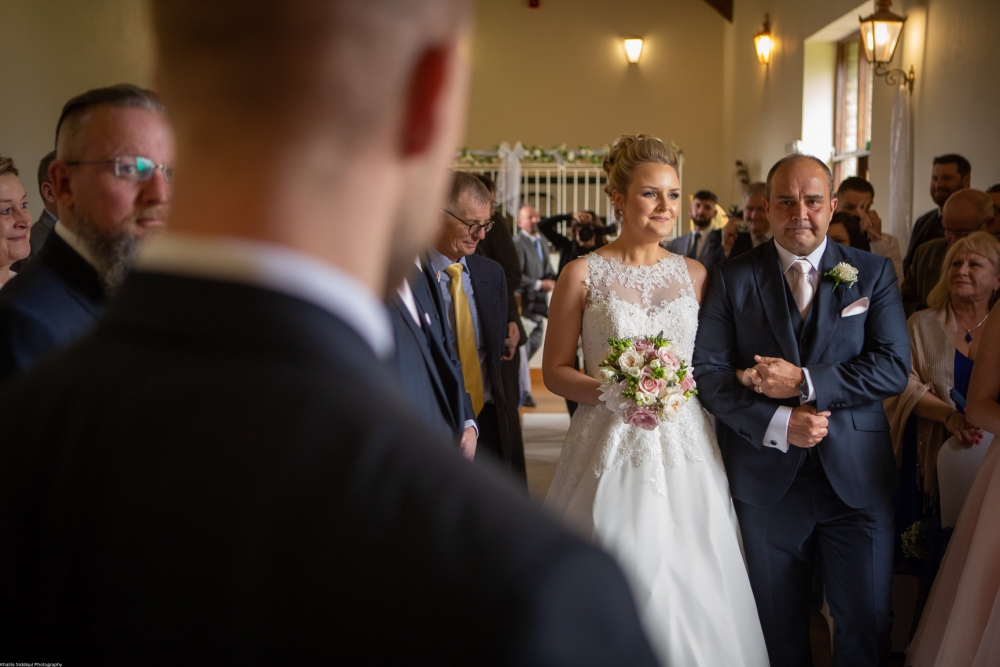 Aimee & James' Boringdon Hall Wedding
9. The person you choose as your wedding photographer is going to be in close proximity throughout your wedding day, so you're definitely going to want to feel relaxed in their company and have faith in their abilities. So whenever possible ALWAYS try and meet your photographer BEFORE booking, preferably face-to-face, but failing that online via Skype would be a good second best. If they can't make you feel relaxed when you're one-on-one they definitely won't when they have the pressures of a wedding day to contend with.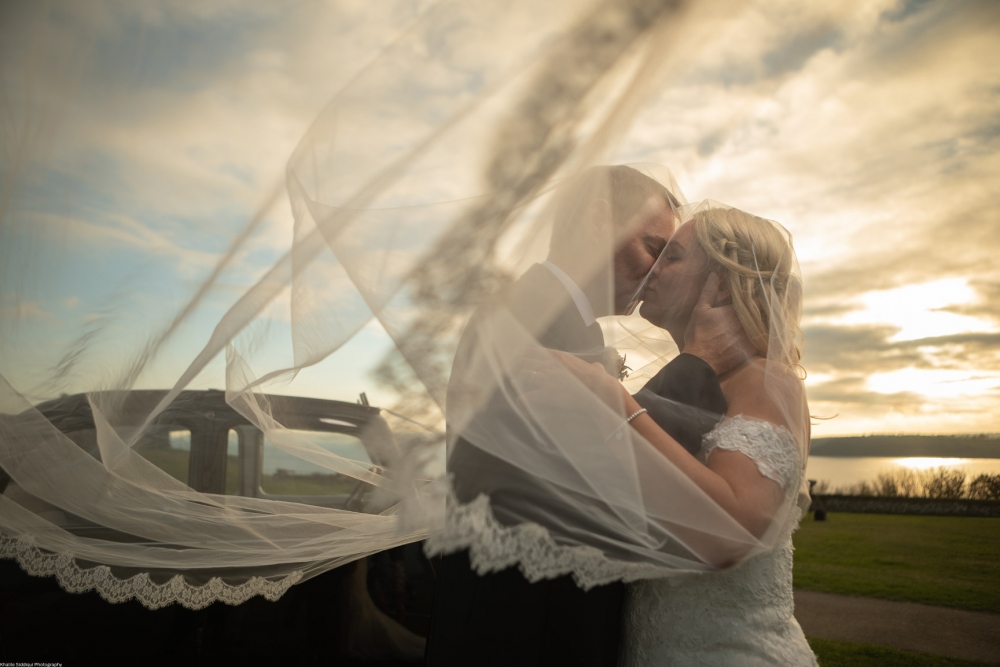 Gemma & Chris' Pendennis Castle Wedding
10. And finally, make sure you receive a written quotation stating everything that you're promised. Having a proper quote/contract will eradicate any possibility of mis-interpretation, as there's nothing worse than not receiving what you're expecting after the wedding day. Also make sure you're going to have your wedding photographed by the person you think is going to take your pictures. It's not unheard of to have been unknowingly speaking with an agency and not be aware that the person whom you've been communicating with, who's photos have wowed you, isn't actually going to be taking your pictures at all.
So now you're armed with the knowledge to find a reputable wedding photographer who's work and work flow you love, are you interested to